They say the streets of New York City are paved with gold, but if Swarovski—the crystal company hailing from Austria—has anything to say about it, Sin City will soon be swathed entirely in sparkles. From Jennifer Lopez's flashy fuchsia Yankees cap in her All I Have show at Planet Hollywood to the King of Pop's iconic white glove in Cirque du Soleil's Michael Jackson One at Mandalay Bay, even those sitting in the cheap seats can't help but be blinded by all the Swarovski-studded swag on stage.
"My goal was to find ways to make an impression and surprise Michael's fans with my costume designs," explained Zaldy Goco, the designer for both Cirque du Soleil's Michael Jackson: The Immortal World Tour and Jackson's This Is It (a final tour that unfortunately never came to fruition). And surprise he did: Carbon dioxide explosions are responsible for a magical quick change on stage; fedoras were crafted by the same milliner responsible for the legend's signature hats; and hundreds of LED lights adhered to hats, shoes, pants, and tops shine bright in an otherwise pitch-black theater during "Billie Jean." The majority of the cast's wardrobe (consisting of whopping 1,150 pieces) is comprised of stiff-but-still-flexible neoprene, allowing Goco to craft "graphic, Manga-style" silhouettes that allow for death-defying moves and, of course, moonwalking. Swarovski crystals, an embellishment beloved by the King of Pop himself, were used to bedazzle everything from jackets to dancers' faces.
Like MJ, J.Lo also has a soft spot for Swarovski. From her Donatella Versace-designed looks to a custom chandelier floating above the stage to jeweled thigh-highs and Louboutin stilettos, Lopez shines from opening act to final curtain call. At one point she even tosses her crystal-encrusted Yankees cap into the crowd, but warns fans that she's "coming back for that." (Not even J. Lo can afford to give up a pricey prop like that every night.) Don't, however, be fooled by the thousands of Swarovski rocks that she's got, she's still Jenny from the block.
Here, we break down exactly how much Swarovski bank flashes across the stage each night in Sin City: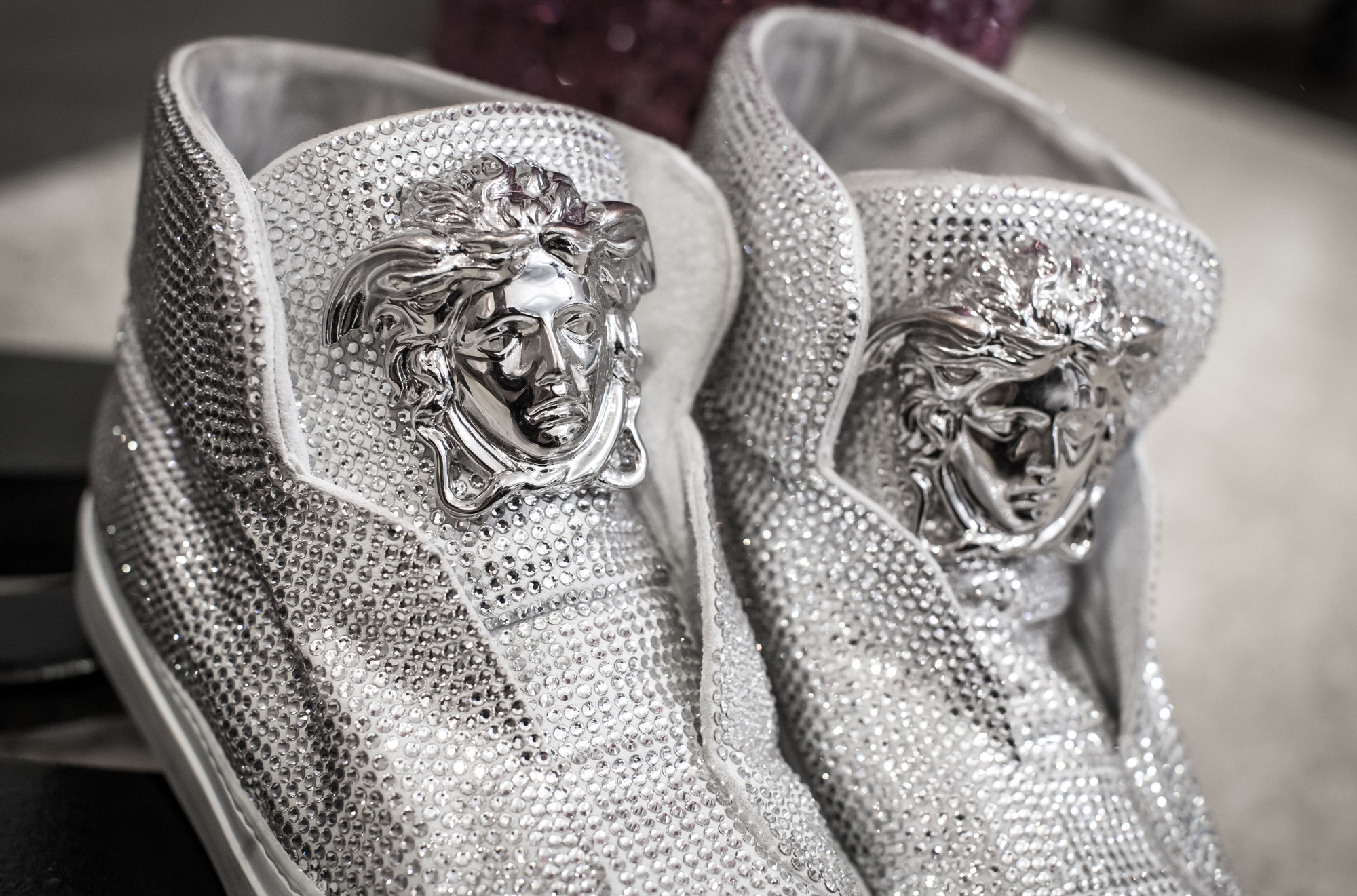 Photo: Erik Kabik / All I Have
6: Number of crystal drapes (inspired by the 2014 Oscars set) crafted for All I Have
700: Number of Swarovski crystal strands used to create the custom chandelier hanging above J.Lo's stage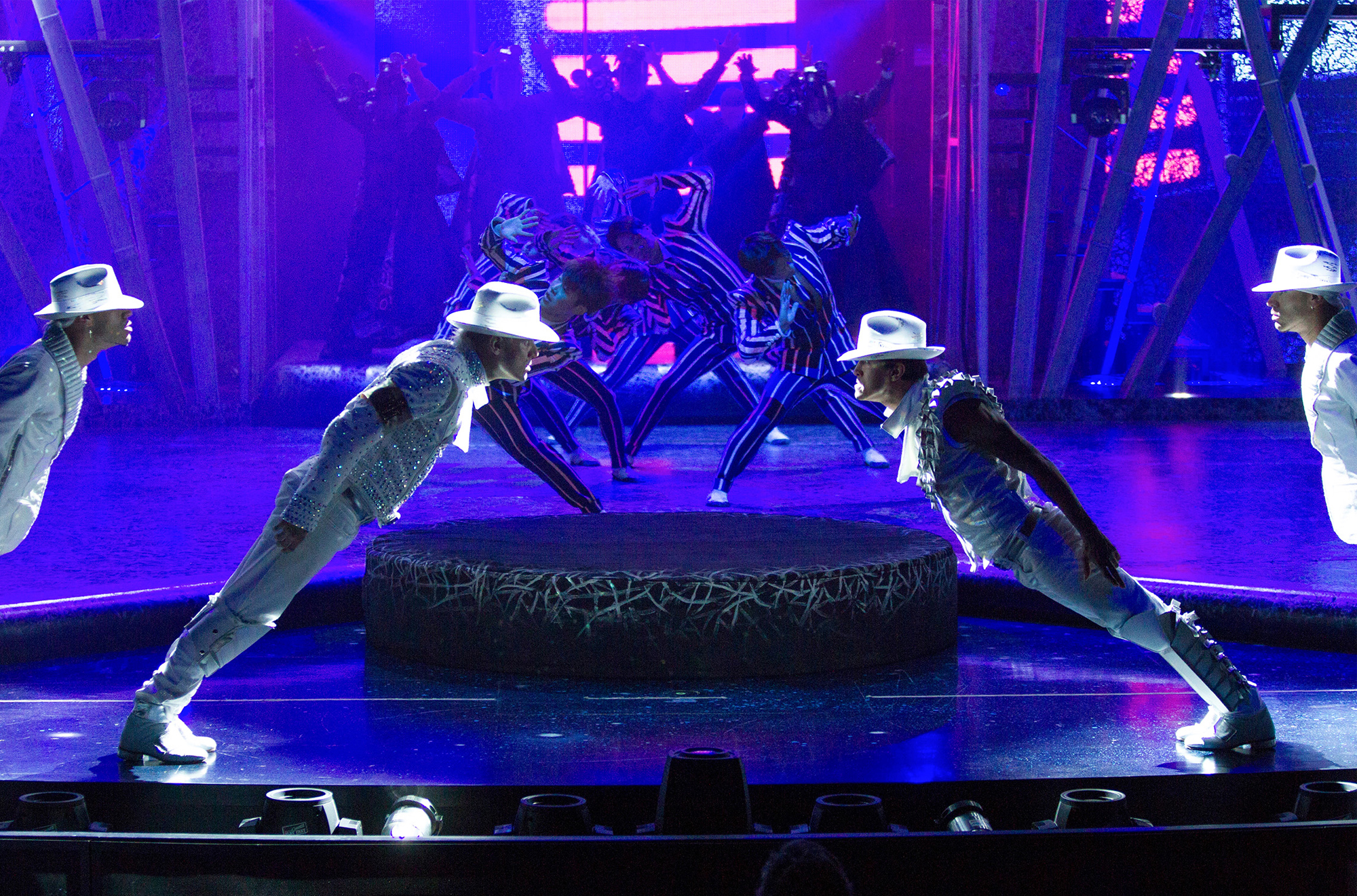 Photo: Courtesy of Swarovski / Michael Jackson One
1,400: Number of man-hours required to bedazzle Lopez's wardrobe by hand

1,500: Number of crystals found on a single white glove in Michael Jackson One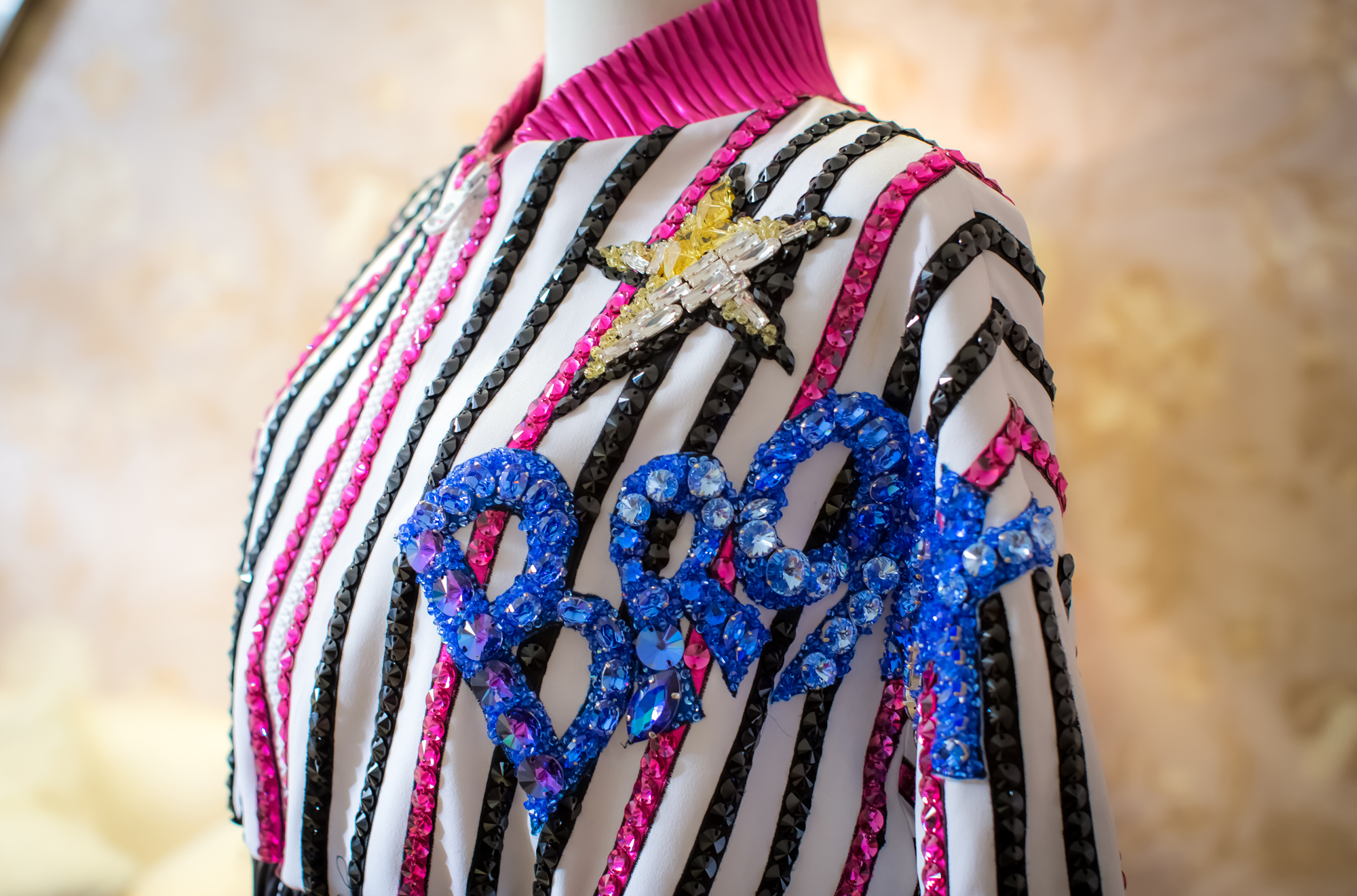 Photo: Erik Kabik / All I Have
7,000: Number of Swarovski crystals applied to the "Dirty Diana" costume in Michael Jackson One
38,000: Number of crystals on J.Lo's grand staircase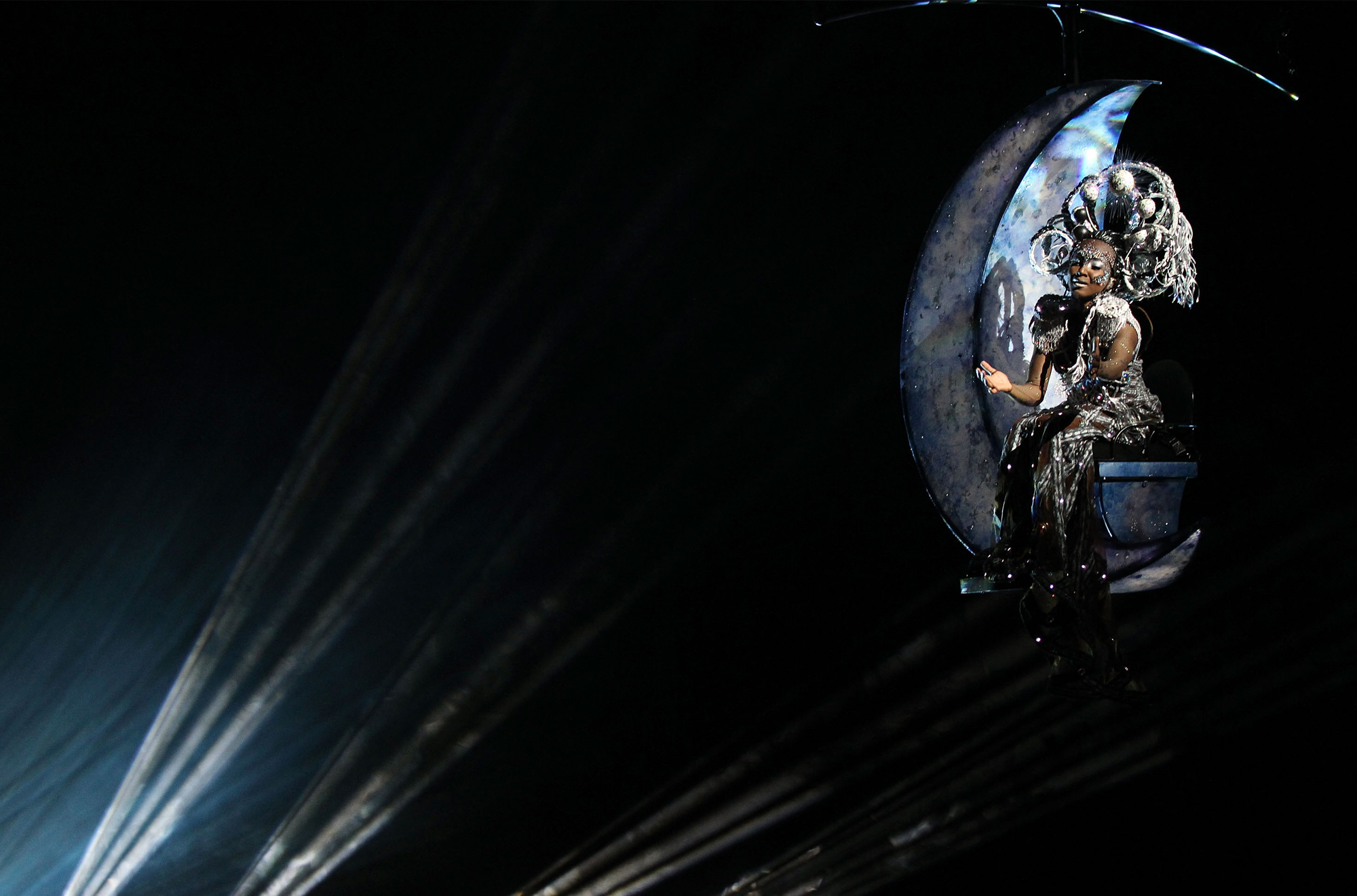 Photo: Courtesy of Swarovski / Michael Jackson One
75,000: Number of Swarovski crystals adhered to J.Lo's nine set pieces for All I Have
100,000: Number of crystals seen on stage during Michael Jackson One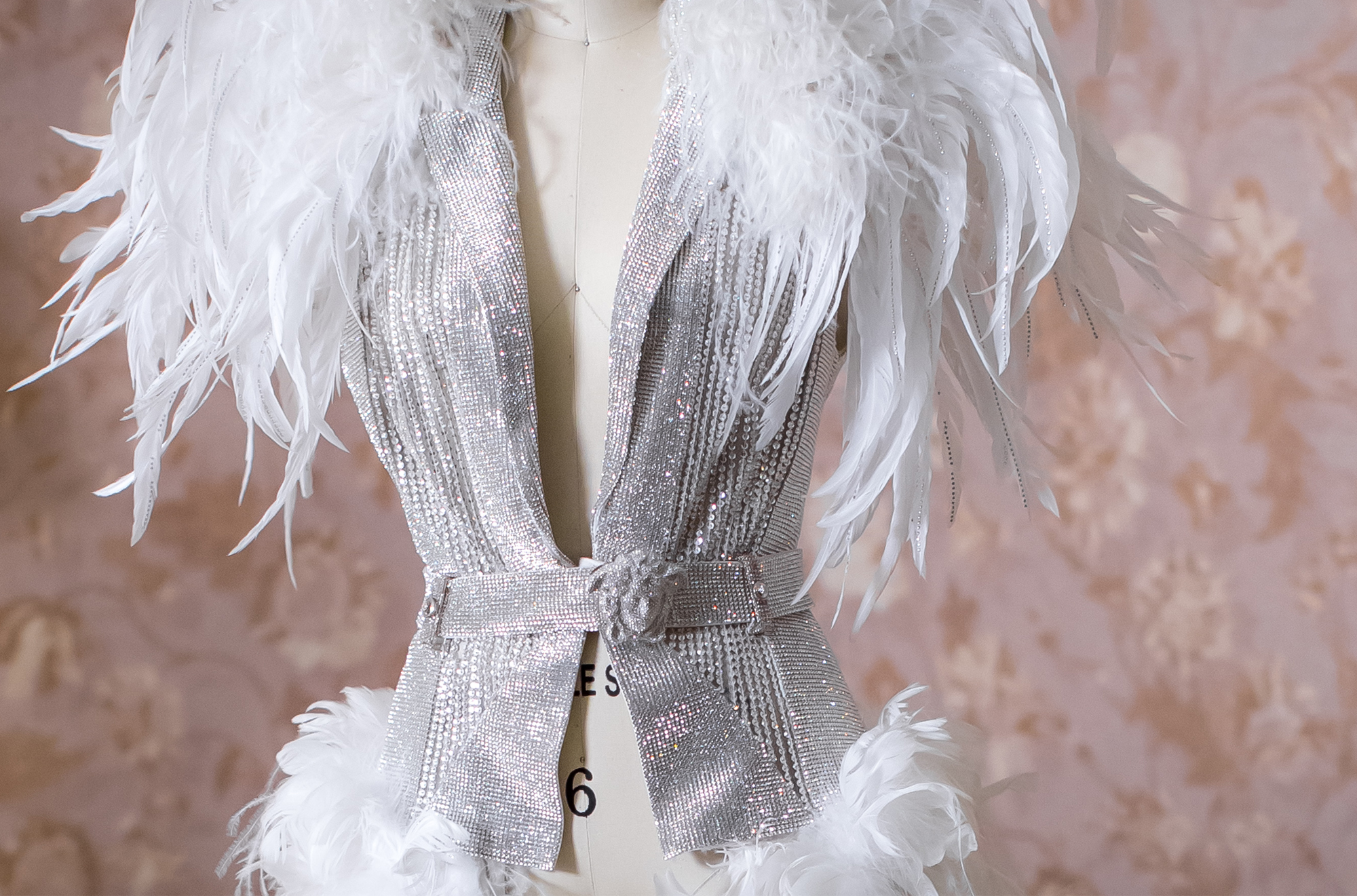 Photo: Erik Kabik / All I Have
260,000: Number of Swarovski crystals used by Versace for J.Lo's custom costumes

330,000: Number of crystals seen on stage during All I Have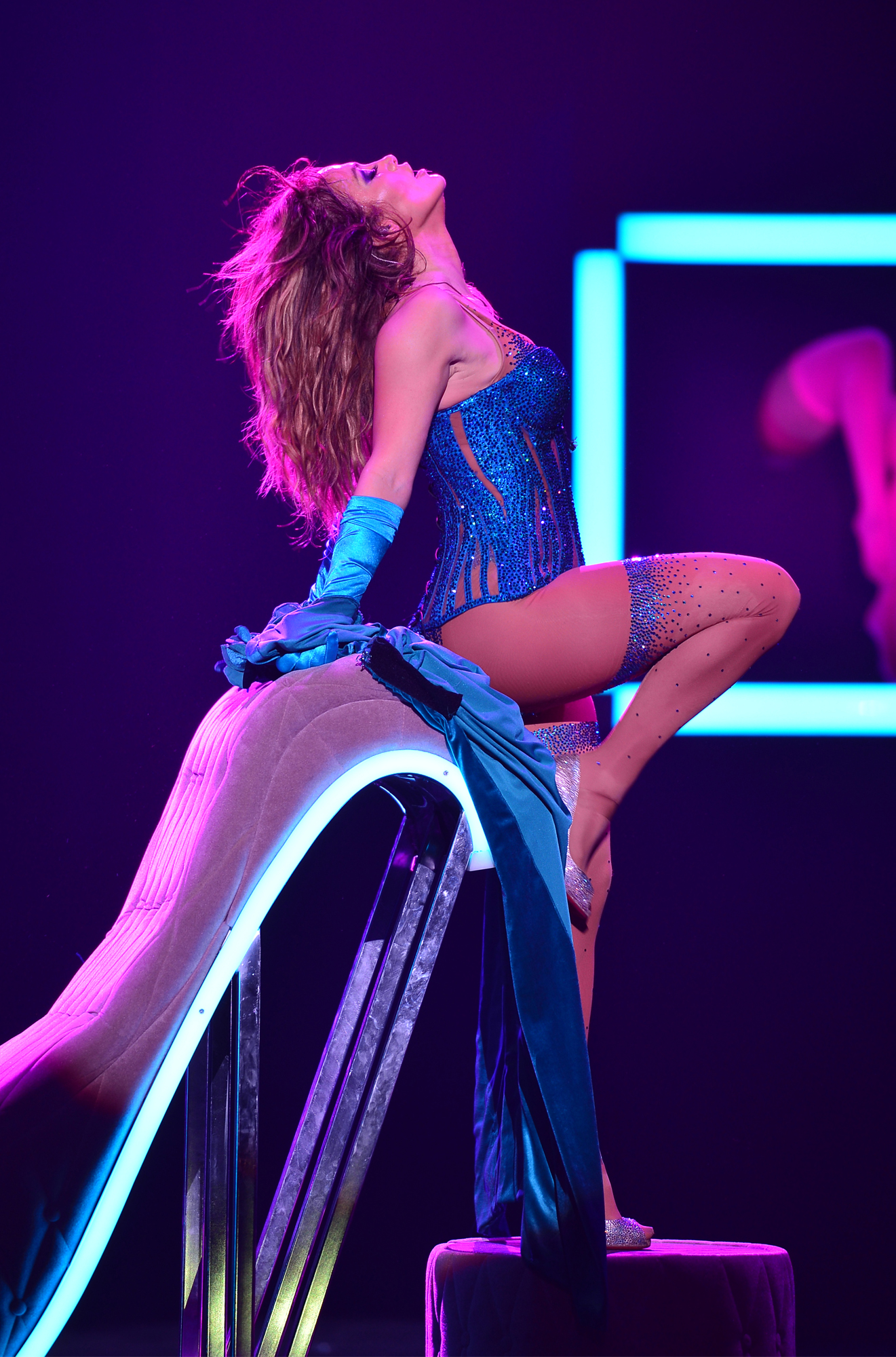 Photo: Denise Trucello / All I Have
0 Comment