It's been a rough year for Planned Parenthood. Between the false video debacle, the Colorado shooting, and ongoing battles over access and federal funding in Texas, Ohio, and beyond, nobody would deny that fact. Yesterday, the group met for its annual lunch (their 99th) at the Pierre Hotel in uptown Manhattan. The hall was packed ("You don't need me to tell you, we are bursting at the seams," grinned CEO Joan Malin) and, despite the recent challenges and forthcoming Supreme Court decision, infused with a spirit of celebration. Planned Parenthood was honoring the artist Marilyn Minter, who, with the help of her friends Cindy Sherman and Laurie Simmons, raised some 2.3 million dollars for the organization, auctioning off works by themselves and other artists. They were also toasting new activists joining the conversation—namely, Miley Cyrus—who posed for a print by Minter, which will be sold through Art.sy for $5,500— and Marc Jacobs—who will be selling limited edition t-shirts, featuring images from the session between Minter and Cyrus ("She's fearless!" said Minter) at his boutiques and on his site. All proceeds from the shirts and prints will go to Planned Parenthood.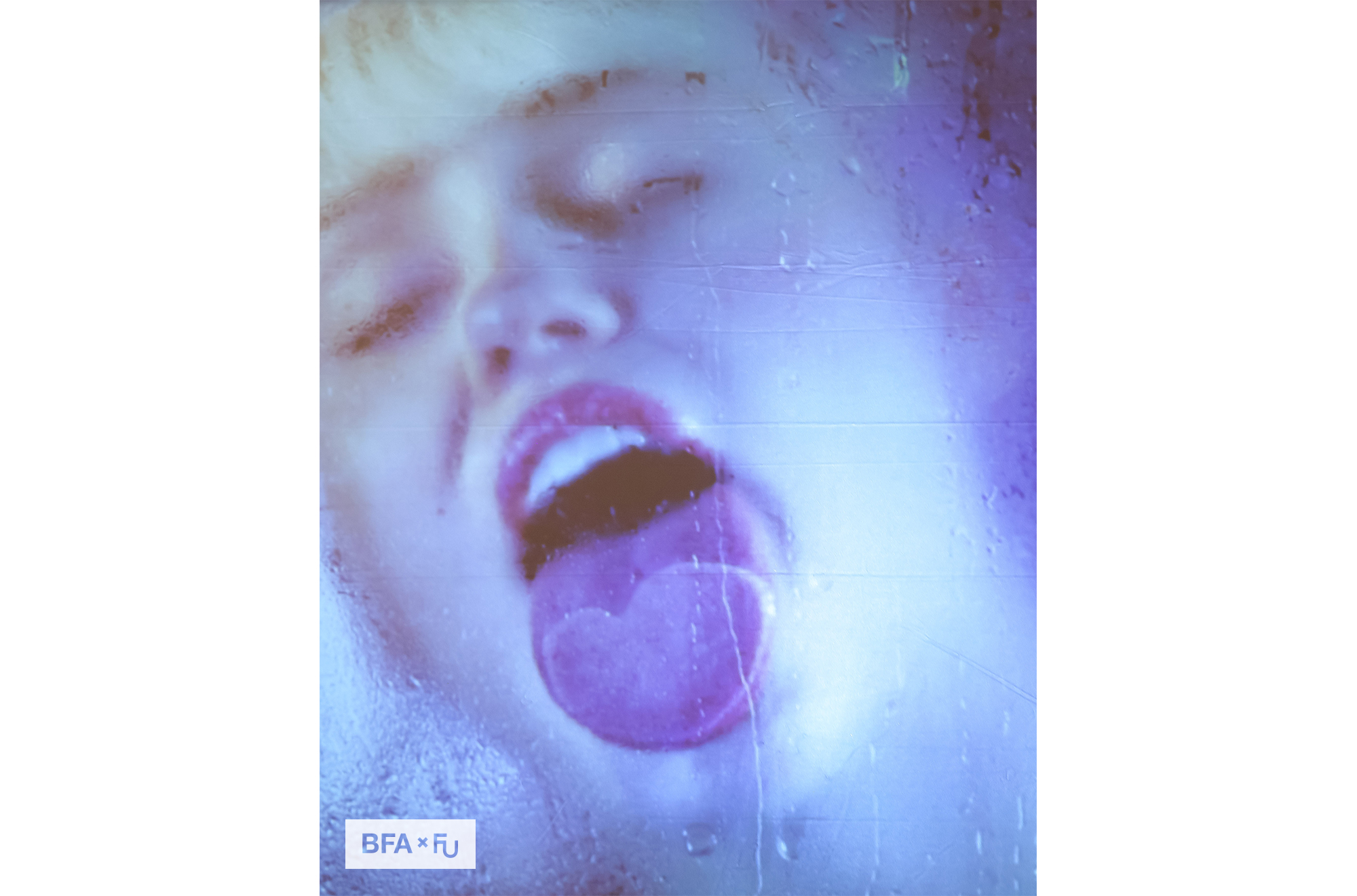 Marilyn Minter's Miley Cyrus print; Photo: BFA.com. View more at BFA.com.
"We want corporations and celebrities to come out of the closet! By that I mean we should be proud of Planned Parenthood," relayed Minter from a table filled with artist friends after receiving her award. "We want the word to get out that we are stepping up. The fact that Marc Jacobs is doing this…and no one does, nobody does this. [Everyone else is] afraid."
"You know, I'm just an artist," Minter continued. "I don't know what I'm doing. I never knew what I was doing when I did the auction. I had no idea if it was going to work. I had no idea if anyone was going to buy anything. Cindy, Laurie, and I just brainstormed. We targeted the guys who make the most money at auctions, and they stepped up for us. The Richard Princes and the Richard Serras—they gave us really expensive art. Very salable, really expensive art. There are male feminists everywhere. They have daughters. They have wives. My husband, he's a total feminist. So, we can't be afraid anymore. It works if we work together."
The rest of the room—including Tory Burch, Uma Thurman, Lorna Simpson, RoseLee Goldberg, Jenna Lyons, and Justine Koons—seemed to be in full agreement.
"When I was 15, I had an abortion through Planned Parenthood. I had an option, and they saved me," said Rose McGowan from her seat in the center of the space. "And then I started walking girls into clinics when I was a girl myself. I don't care for celebrity at all, but I do care for helping people. And that's why I'm here. I'm tired. I'm tired of being under attack. I want everyone to speak out. Talk about the fact that it is a normal procedure. How many men do we know who've had girlfriends who have had abortions. And they don't stand up. Why is that? It's not just the girl's 'problem,' not by any stretch."
Minter, who has been giving out buttons on the streets with the Planned Parenthood logo and the words, "Don't fuck with us, don't fuck without us," summed up the mood of the afternoon succinctly: "We could do anything together," she offered. "It's been a slow [erosion of rights]—nobody's paying attention in this [New York] bubble. We need to stick together and speak out."
0 Comment