Four years ago, fashion publicist Gabriel Rivera-Barraza and photographer Hans Neumann had an idea—they would photograph their friends in the industry and present them in a book celebrating Latin American creatives in New York.
"But then I was like, 'I think we should aim for something bigger,'" recalled Rivera-Barraza, who was born in Durango, Mexico and grew up between California and New York. "We should aim for big fish instead of just our friends."
Over the next few years, Rivera-Barraza and Neumann, who was born in Peru, met with, interviewed, and photographed a diverse range of influential Latin American New Yorkers with the help of Ben Rodriguez-Cubeñas and the Rockefeller Foundation—Carolina Herrera, Francisco Costa, José Parlá, Lazaro Hernandez, María Cornejo, and Andres Serrano were just a few of the heavy-hitting subjects. This work formed Nuevo New York, out now on Damiani.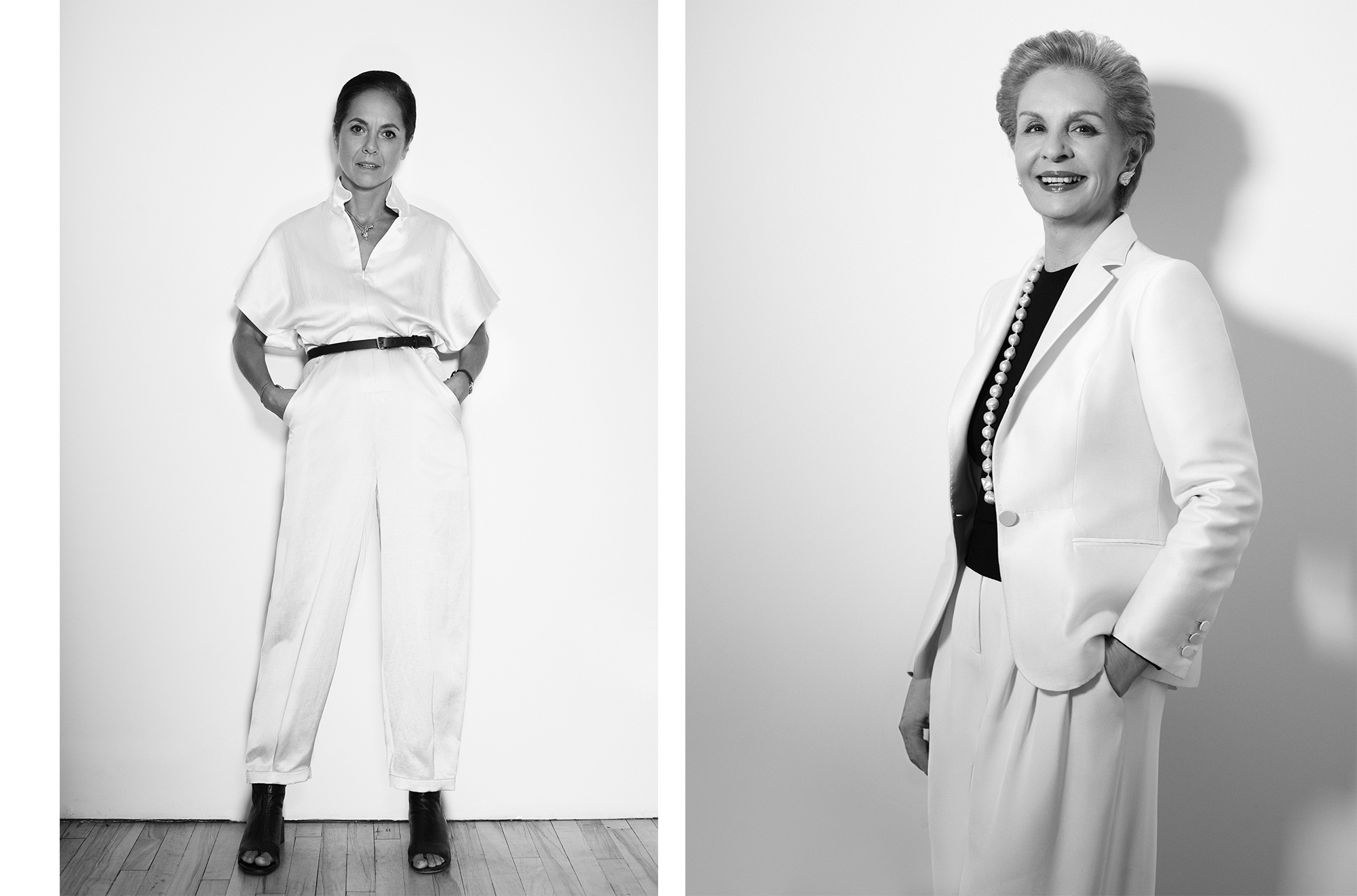 María Cornejo and Carolina Herrera / Photos: Hans Neumann for Nuevo New York
The tome tells their stories. "It's a book of dreams, in my opinion," said Rivera-Barraza. "I don't take it as another coffee table book. You can tell when a book has a soul."
"It was a very exciting reaction from almost everyone!" he continued. "I was kind of shocked. The beautiful thing was a lot of the personalities perhaps had never been in a Latin or Latin American project. They had never been exposed to the Latin community projects. Even though the book is in English, it's international. Most of these people—you know them! They've been photographed by everyone. And one of them said, 'I did this because my grandmother wants to see me in a Latin book.' This has never existed in their lives."
"It was an amazing experience to meet and discover that there are so many talented Latin Americans living in New York," Neumann offered. "When we conceived of the book, we didn't know about a lot of them. I am extremely pleased to have met them all and thankful to them for allowing me to enter their life at least for 10 minutes sometimes, or hours for others."
The fact that the book was released the same day as the final presidential debate couldn't have made for better timing. "The New York Times had published the article they wrote about the book hours before the presidential debate," said Neumann. "We will be shipping a few copies to Trump so he can educate himself a bit more on American culture."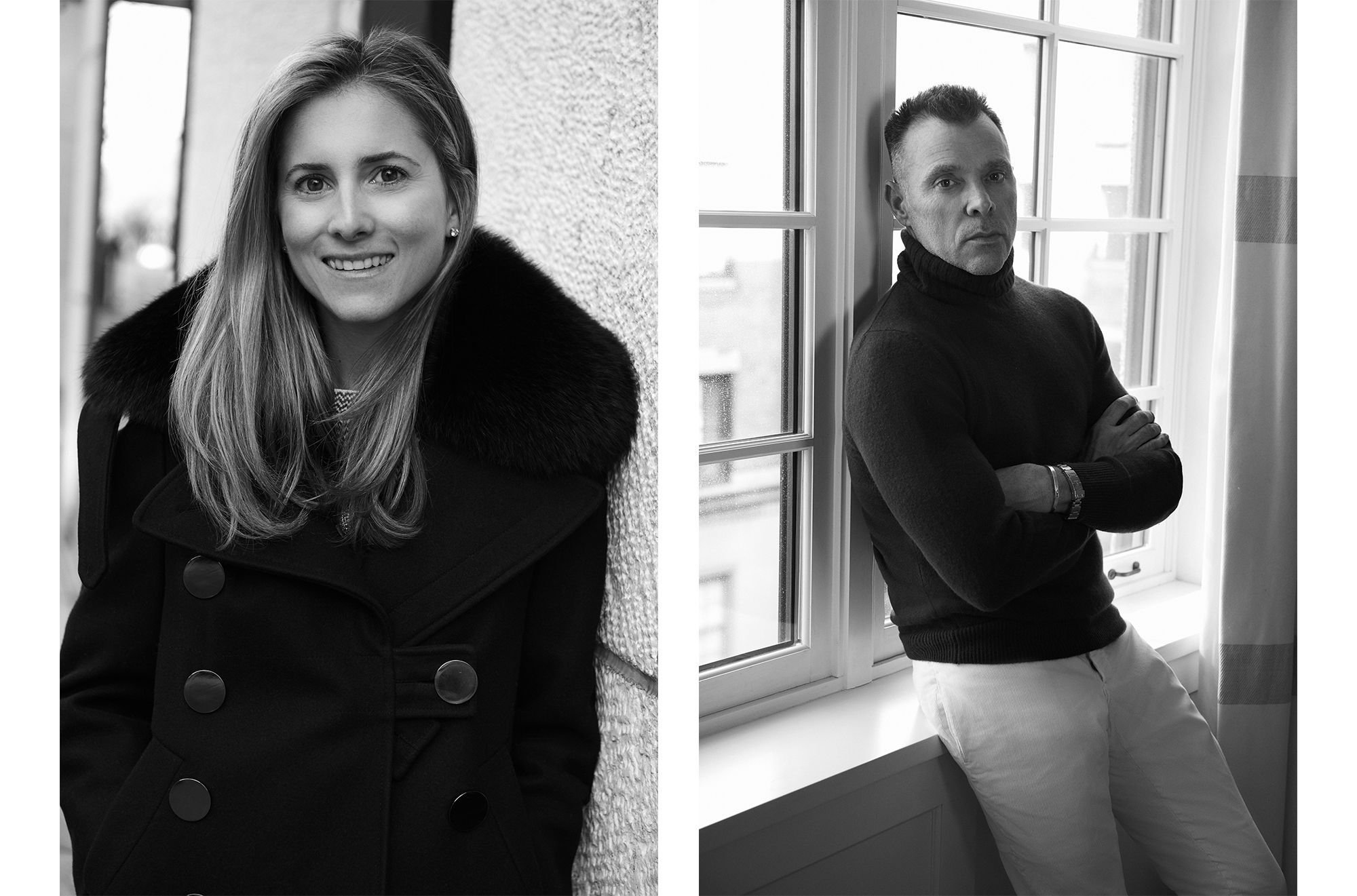 Marina Larroude and George Cortina / Photos: Hans Neumann for Nuevo New York
"We are hard-working people and we are doing amazing things and unfortunately, all these people are saying bad things and that can bring you down," said Rivera-Barraza. "Of course it affects me! It's natural. I'm worried about my nephews, my friends' kids who are Hispanic. I want them to be proud. When you're a child, you register all those things. You might become ashamed of your own background. You might think its not good to be from the Latin American background. No way. We need to turn it around and say, 'No—you should be proud and it's amazing.' I grew up in Durango, Mexico and in the U.S., in California and New York, and I feel both cultures. When I'm here, I feel Mexican. When I'm in Mexico, I feel American. You know? I am both cultures. I am born and raised in both. And I think it's the most beautiful thing that's happened to me. I love this country. I'm part of this country. I think the only way we can demonstrate about our culture is to educate. We are doing phenomenal stuff and we want to be integrated as Americans, but also, why not have your own culture which is so beautiful?"
Nuevo New York is available now for $50 on amazon.com.
0 Comment