The London born and Paris-raised designer Olympia Le-Tan is probably best known for her whimsical, humor-drenched book-mimicking clutches. The line, launched in 2009, places clutches as pieces of classic literature, and has since evolved into a ready-to-wear offering—giving us framed bags and witty clothing essentials that blend Parisian and British attitude. She's looked to the covers of first editions (Doctor Zhivago, Lolita, and more), and recently, to Japan, in recognition of the destruction of the beloved mid-century modernist Hotel Okura for inspiration.
Le-Tan, who got her start working for Karl Lagerfeld at Chanel and deejaying for everyone from Yves Saint Laurent to Balenciaga and Purple, is now looking back at her many colorful years in design.
Her new tome, The Story of O.L.T., is available tomorrow from Rizzoli. We caught up with the creative in Soho last week to learn story behind the new book, all about the images inside, and just what we can expect from her next.
Ashley W. Simpson: So, this is the new book!
Olympia Le-Tan: It's supposed to be like the clutch and it's the gilded version and it's exactly the same size [as the clutch], too—but this time it's a book that looks like a clutch and not a clutch that looks like a book. And so, my dad [fashion illustrator Pierre Le-Tan] wrote the forward and then Suzy Menkes did an interview. And then there are 16 chapters for 16 collections. This is the first collection, "You Can't Judge a Book by its Cover," and this is no longer my last collection, because I've done another one, which is "Framed."
Each chapter goes with the theme of each collection. So, this one was "Boites de Nuit" which was about—well, it's sort of a pun, because "Boites de Nuit" is like a night box, but is nightclub in French, too. So, this is where I put all the pictures of when I was a DJ and a party girl. And then there's "Housewives' Choice" where it's my parent's wedding, my grandparent's wedding, my sister's wedding, all the kids. I've tried to incorporate great personal elements in each theme. It's got some pictures from when I was a kid. Each chapter opens with the show invitation, which are always designed by my dad. And I've written little captions on each one.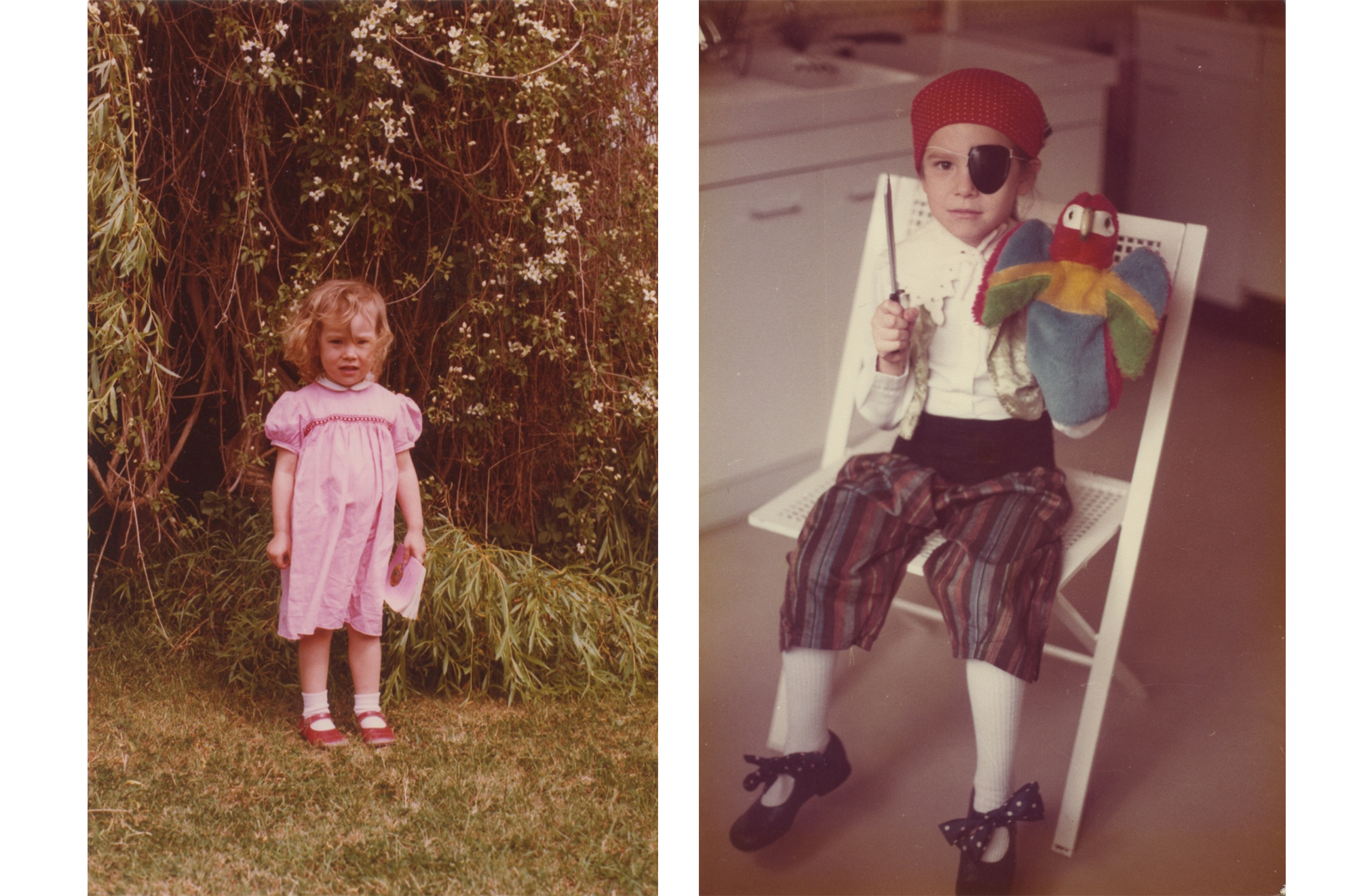 Photo: Courtesy of Rizzoli
AWS: When did you decide to do the book?

OLT: Well, [Rizzoli] approached me to do a book a while ago, and at first I really didn't want to do it because I thought I was too young, although I'm not that young. But I thought I didn't have enough to do a book. I wanted to wait a bit. But then, I was speaking about it with Thomas Lenthal who did the art direction for it. And he sort of said, 'What are you talking about? Your blog, your Instagram—all that stuff! It could easily be a book, but like a scrapbook, modern-day sort of Instagram kind of thing.' I said, 'Well, okay! If you do it, I'll do it.' And so we did it.
AWS: Can you tell me a little bit about how you chose the imagery and what that sourcing process was like?
OLT: Well, deciding it was going to look like a clutch was the first obvious decision. And once we decided we were going to do it chronologically, it was like, Okay, I'm going to try and find all the images that I can that work with each theme. So, pictures of me when I'm dressed as a sailor as a little girl and pictures of Bettie Page for a collection that was inspired by Bettie Page, and pictures of Austria from my Austrian-themed collection. So I made a whole collection of tons of images and put them in 16 different files in my computer. And then with Tomas we selected—at first we decided it was 20 images for a chapter. That was difficult! Now there are some chapters that have more and some that have less. Basically, we chose together.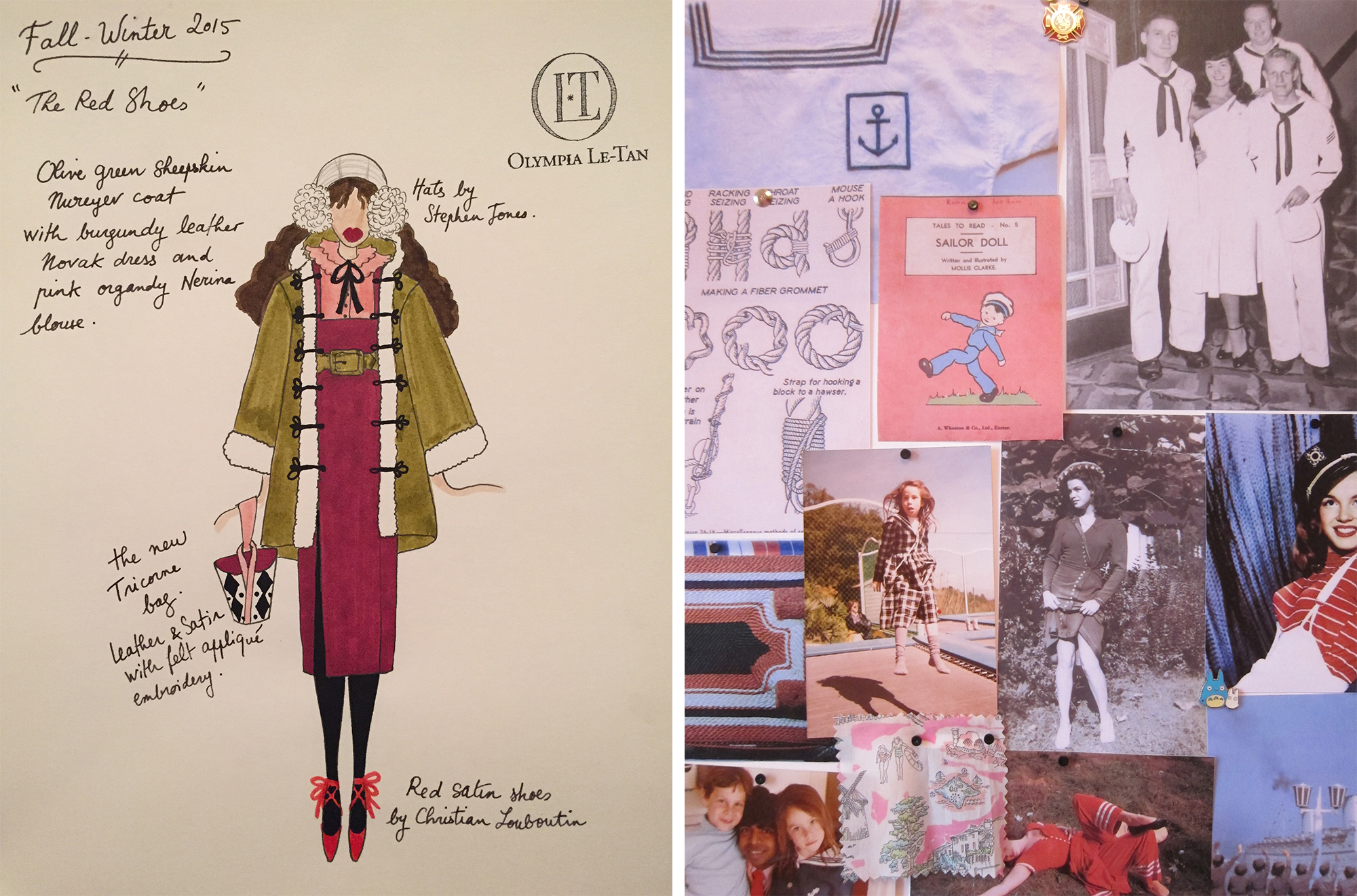 Photo: Courtesy of Rizzoli
AWS: What was it like looking back at different collections and looking back to the personal connections to each of these different experiences?

OLT: Surprisingly, it was really easy. I sort of felt like it was a bit—I've got a picture of me in an Austrian outfit, I've got a picture of me in a sailor's suit, I've got a picture of me in a Japanese outfit, I've got all these different connections. So it felt really natural, and while I was doing it, I wasn't even thinking about it. It was quite systematic. I was just really lucky because my mom's got a million pictures of me when I was a kid that are all really good. And she keeps them all perfectly organized. So I went over to her house and picked out a whole lot of pictures. And then—it went really fast! But then when I got the book and started looking, I thought, 'Oh wow, this really makes sense! I'm really proud.'
AWS: Congratulations! And what are you hoping that the readers and the viewers take from it?
OLT: I hope that people who don't know me will find it interesting, will enjoy it. Because obviously, my friends think it's cool and are happy to see all the little stories and the connections and stuff like that. But it's more about random [people]. What are they going to think?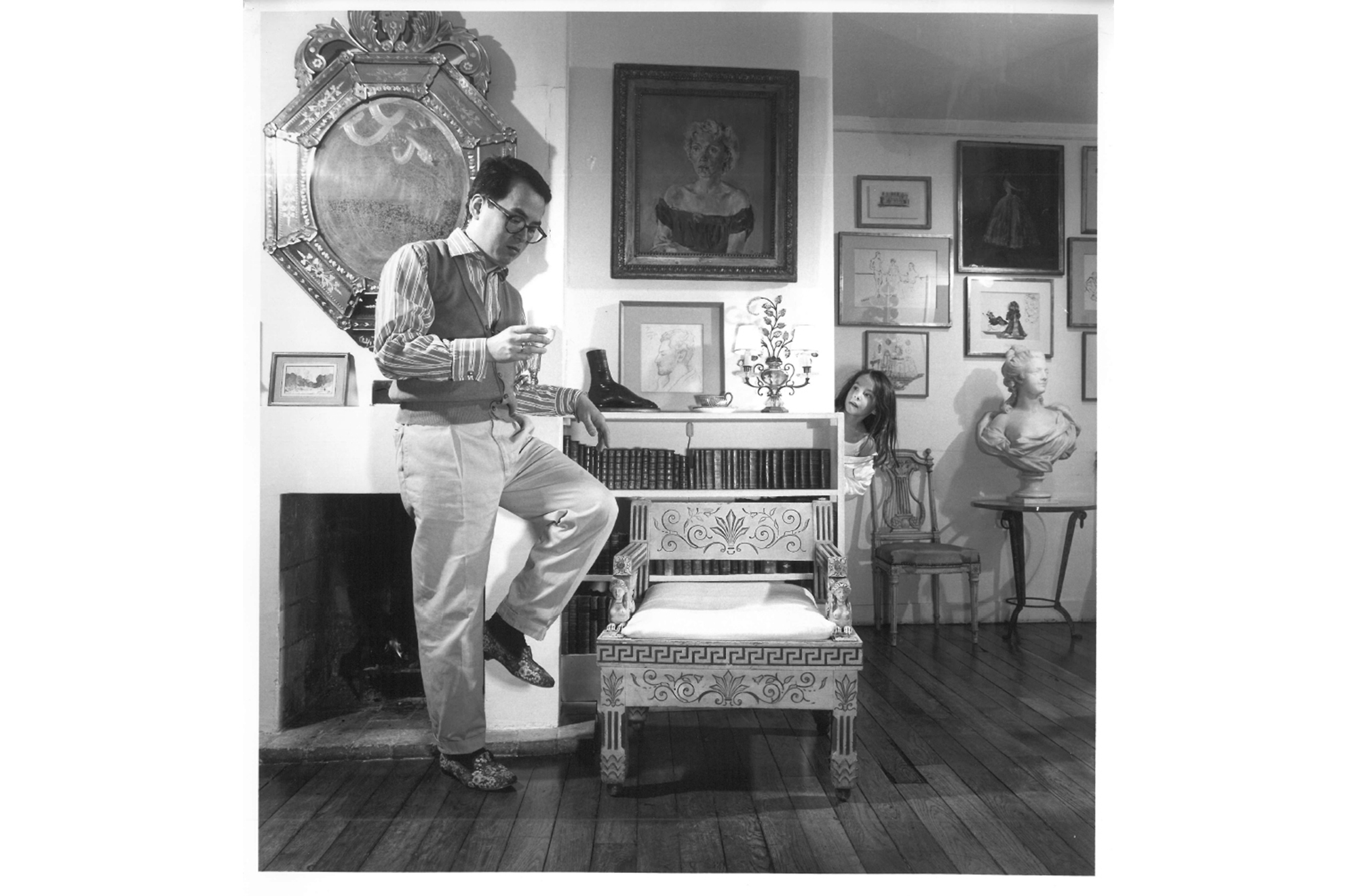 Photo: Courtesy of Rizzoli
AWS: Well, I think it's always cool to see into the designer's mind—especially when the connection relates back to an actual experience as opposed to an abstract reference.
OLT: Yeah, and I wrote the captions and they're a bit silly and funny, so I'm not taking myself too seriously. [Pointing] He's in the book! That's my nephew. She's in the book. That's my sister. It's the whole family!
AWS: What's next for you?
OLT: I don't know! I just finished the latest collection. Then, I have to start working on the following one. It's kind of non-stop.
The Story of O.L.T. comes out tomorrow, and is available for pre-order from Rizzoli now for $75
0 Comment