If ever there were a princess worthy of a dedicated fashion exhibition, Princess Diana is definitely it. Twenty years after her untimely death, the royal's sartorial choices are still revered and referenced regularly by mainstream media. Today, it has been announced that, come February, a new exhibition, Diana: Her Fashion Story, will be held at the princess' former home of Kensington Palace.
The exhibit will chronicle Diana's fashion evolution, and promises to include the memorable outfits that helped to define her as the fashion icon she is today. The blue velvet gown by Victor Edelstein that Diana wore to the White House in 1985 will be on display, as will the pink Emanuel blouse that Diana donned in her engagement portrait. The exhibit will also highlight the close relationship Diana had with her favorite designers, and include original sketches.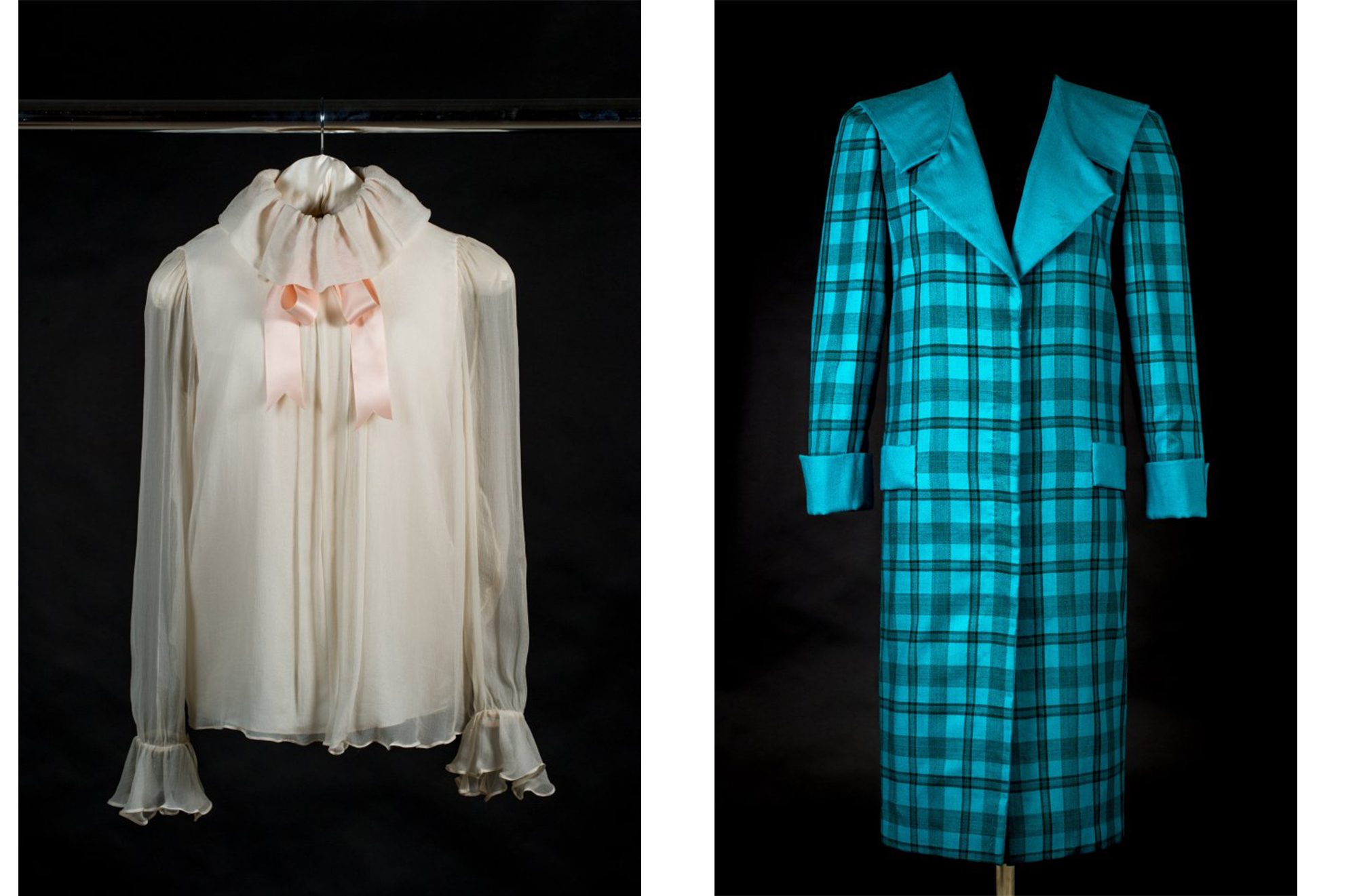 Princess Diana's Emmanuel engagement blouse and daytime tartan suit
Courtesy photos.
Diana: Her Fashion Story is bowing at an appropriate time, not only because 2017 marks the 20th anniversary of the icon's passing, but also because there is currently an increased interest in the lives and fashion choices of the royal family. Queen Elizabeth II's wardrobe was on display earlier this year at Buckingham Palace and an exhibition is scheduled to open in March that will showcase clothes from the archives of the Duke of Devonshire. Netflix recently released an original series entitled The Crown, which naturally features the glamorous attire of the royal family throughout Queen Elizabeth's reign. Not to mention, almost every outfit Kate Middleton wears is dissected meticulously and heralded as newsworthy.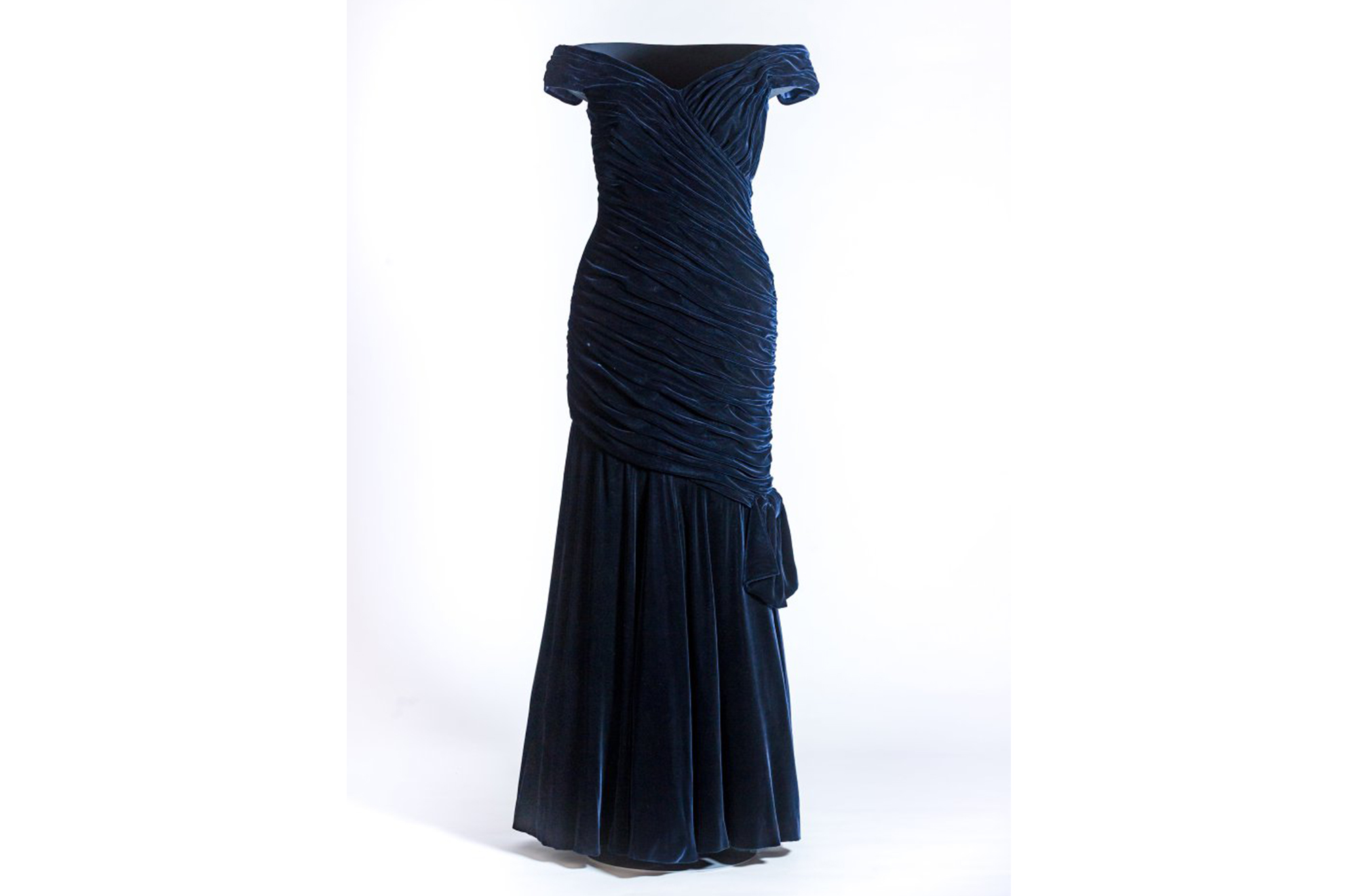 Princess Diana's "Travolta" dress
Courtesy photo
In an era when the "naked" dress is the new norm, nothing seems more refreshing than looking back at the demure and sophisticated choices of the Princess of Wales. The exhibition will open on February 24, and is set to run for two years.

0 Comment