Paris may be known as the birthplace of modern art and fashion, but these days, the city isn't exactly a petri dish of emerging or independent creative talents. Rather, it has a reputation for largely clinging to all things old-guard, and that's precisely why Studio57 is such an essential breath of fresh air.
Founded by fashion industry vets Prosper Keating and Jean-Baptiste Pauchard, Paris' newest creative space bowed this summer with an intimate (albeit raucous) soirée during the Fall 2016 Haute Couture shows. With a mission of supporting budding artists—largely photographers—and offering affordable works, Studio57 grew out of 7Post, a cultural journal Keating and Pauchard launched back in 2013. "It was the logical evolution," explained Keating, a journalist and the former editor of Vogue Hommes International. "With the magazine, we started sponsoring shows for young photographers in Paris, and then a couple of [bigger] shows and events around Steve Hiett and Ellen von Unwerth. To put it simply, we reached the stage where it was becoming such a problem to deal with people who have spaces in Paris and in New York that we decided the next step was to open our own."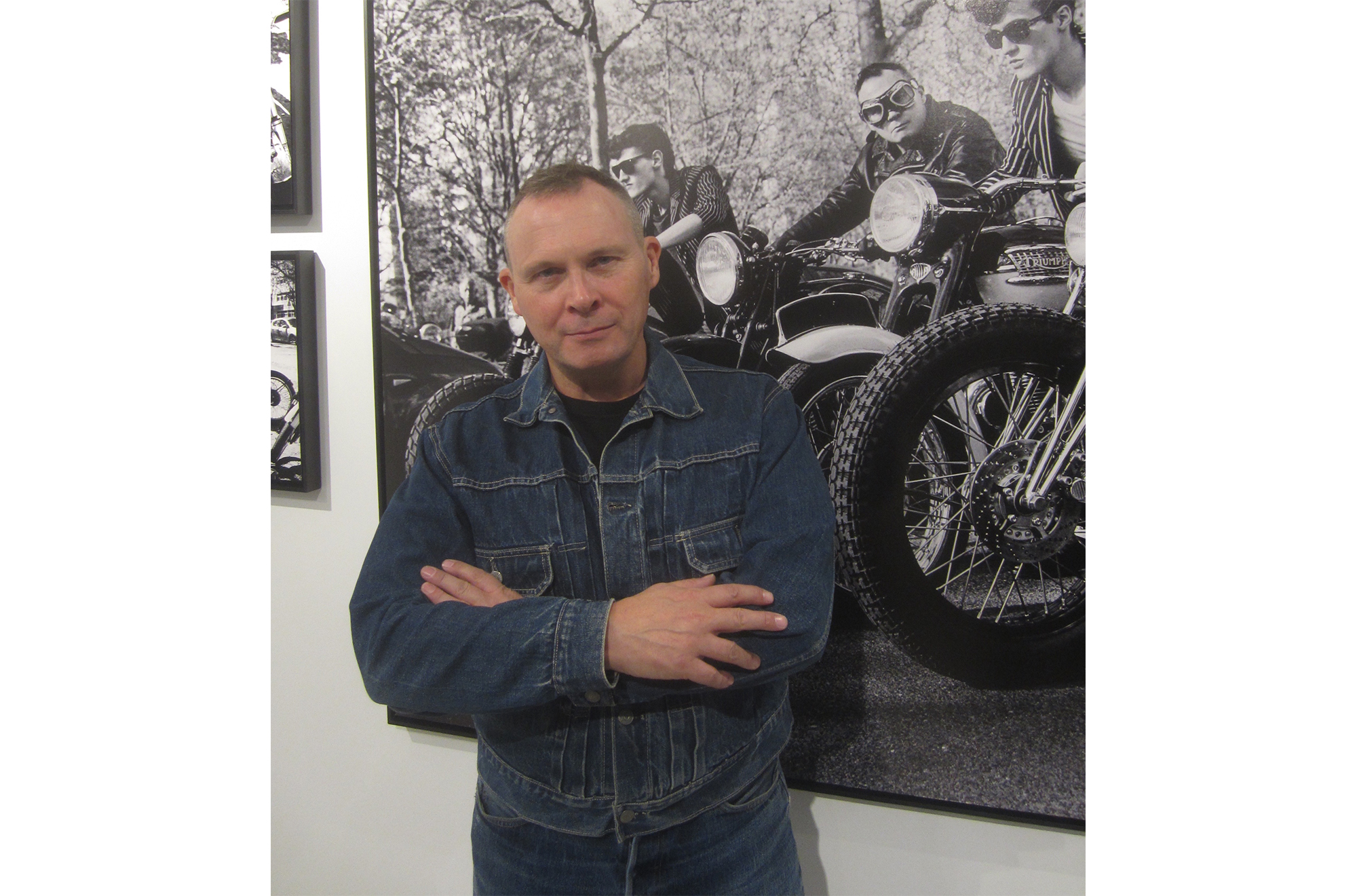 Prosper Keating by Vincent Domergue in front of Prosper Keating by Ellen von Unwerth
And what a space it is. Located at 5 rue du Vertbois, on the border of Paris' Marais and Arts et Métiers neighborhoods, Studio57 was designed by renowned architect Jacques Moussafir and looks something like a Brutalist, 4,650-square-foot spaceship from the 22nd century. But don't call it a gallery. "We are not a gallery," insisted Keating while sitting beneath a painting by Hom Nguyen. "When was the last time you went to a gallery other than for opening night and saw anyone under my age?" laughed the editor, now in his 50s. "They're like an elephants' graveyard—they're where works of art seem to go to die, alone and in empty white spaces."
The works in Studio57, however, are very much alive.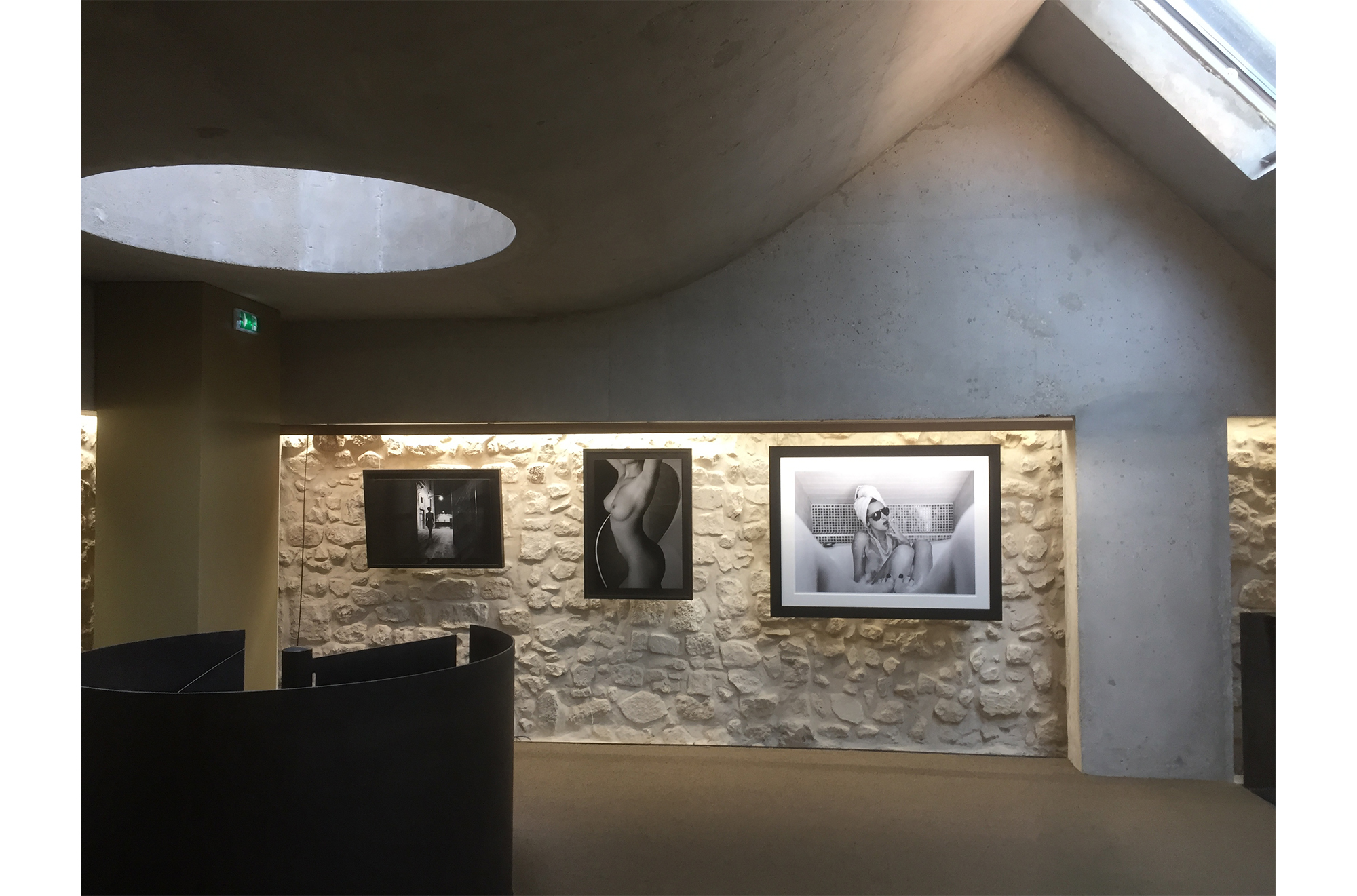 Photo: Courtesy of Studio57
Much like 7Post, which features photographs by heavyweights like Hiett, von Unwerth, and Harri Peccinotti, as well as up-and-comers like Sylvie Castioni, Studio57 will showcase and sell work by new and established talents. The youngsters gain exposure, while the better-known names get a place to present their fashion photography, which, Keating explained, is often overlooked by fine art galleries. "They don't sell fashion [photographs] unless it's several decades old. So once it's published, it sits around doing nothing, and that's a shame because there's so much really beautiful stuff," Keating said. "And over the last decade, the fashion and luxury industries have created an enormous new market of fashionistas who would love to have [those images] but can't afford them." The artist-approved prints sold by Studio57, however, can sometimes be a mere double-digit investment. Even so, visitors shouldn't feel pressured to purchase. "We don't want people to come in and feel bad about walking out because they weren't able to buy anything," Keating stressed. "Or because they did buy something and can't pay their rent."

That being said, the temptation to splurge is very real. For instance, during Studio57's July opening, one of Markus Klinko's 2002 photographs of the late David Bowie with wolves was on offer (for decidedly more than two figures).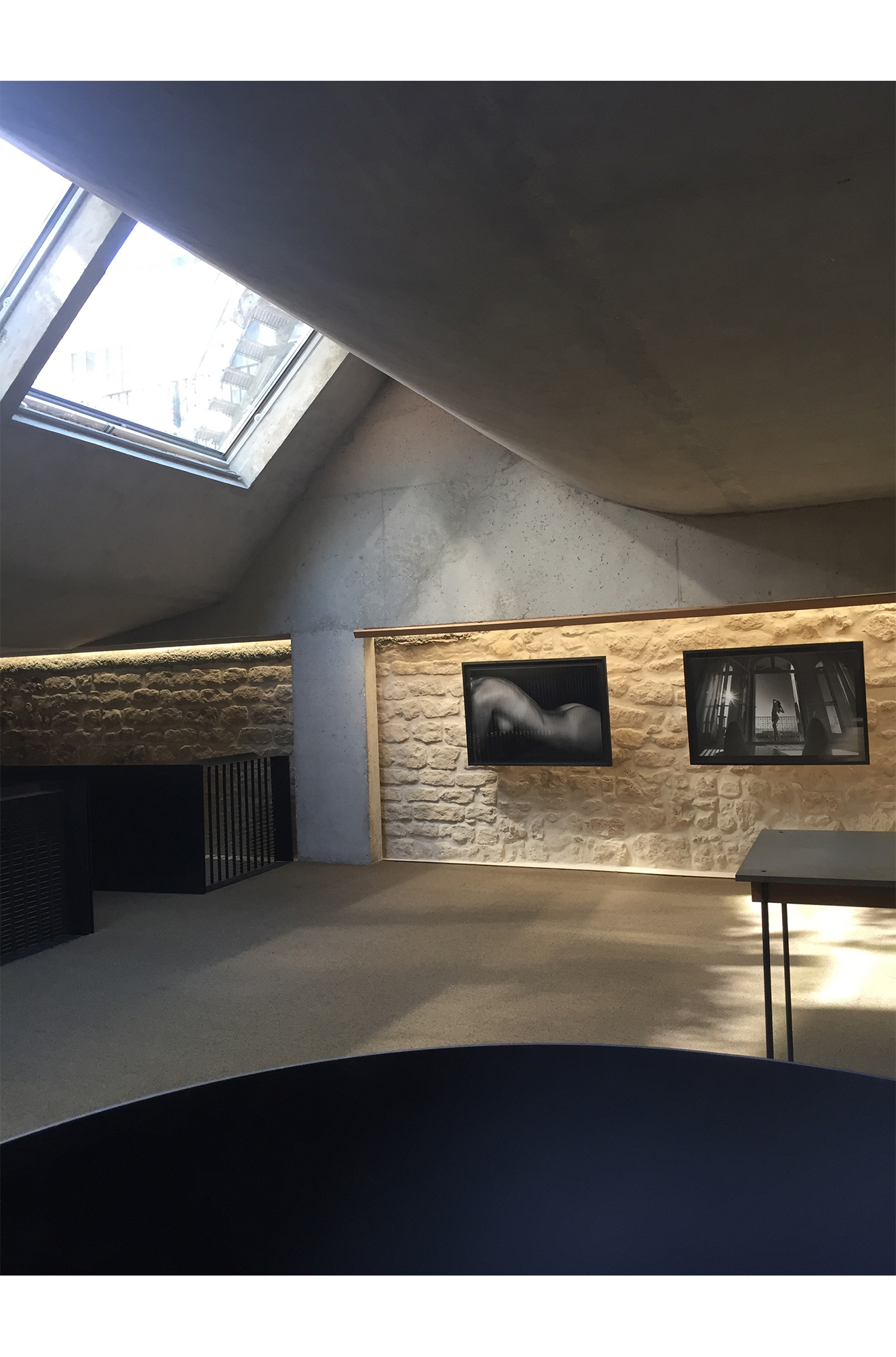 Photo: Courtesy of Studio57
Studio57's mission is noble, but with so many galleries—and, for that matter, magazines—out there, what do Keating and Pauchard hope to add to the landscape? "Look, we're not the only people who give chances, but you know, both Jean-Baptiste and I are military veterans," said the Irish-born Keating, who served in the Parachute Regiment. (How he got from there to the upper echelons of the fashion industry involves motorcycles, an interview with John Galliano, and Australian Vogue, but that's another article entirely.) "We've had our dark times, and we're both very conscious of the fact that we are where we are today because people helped us. There's nothing we can do for [those people] other than thank them, but what we can do is pass it on. We can reach out to somebody who's talented and give them a chance."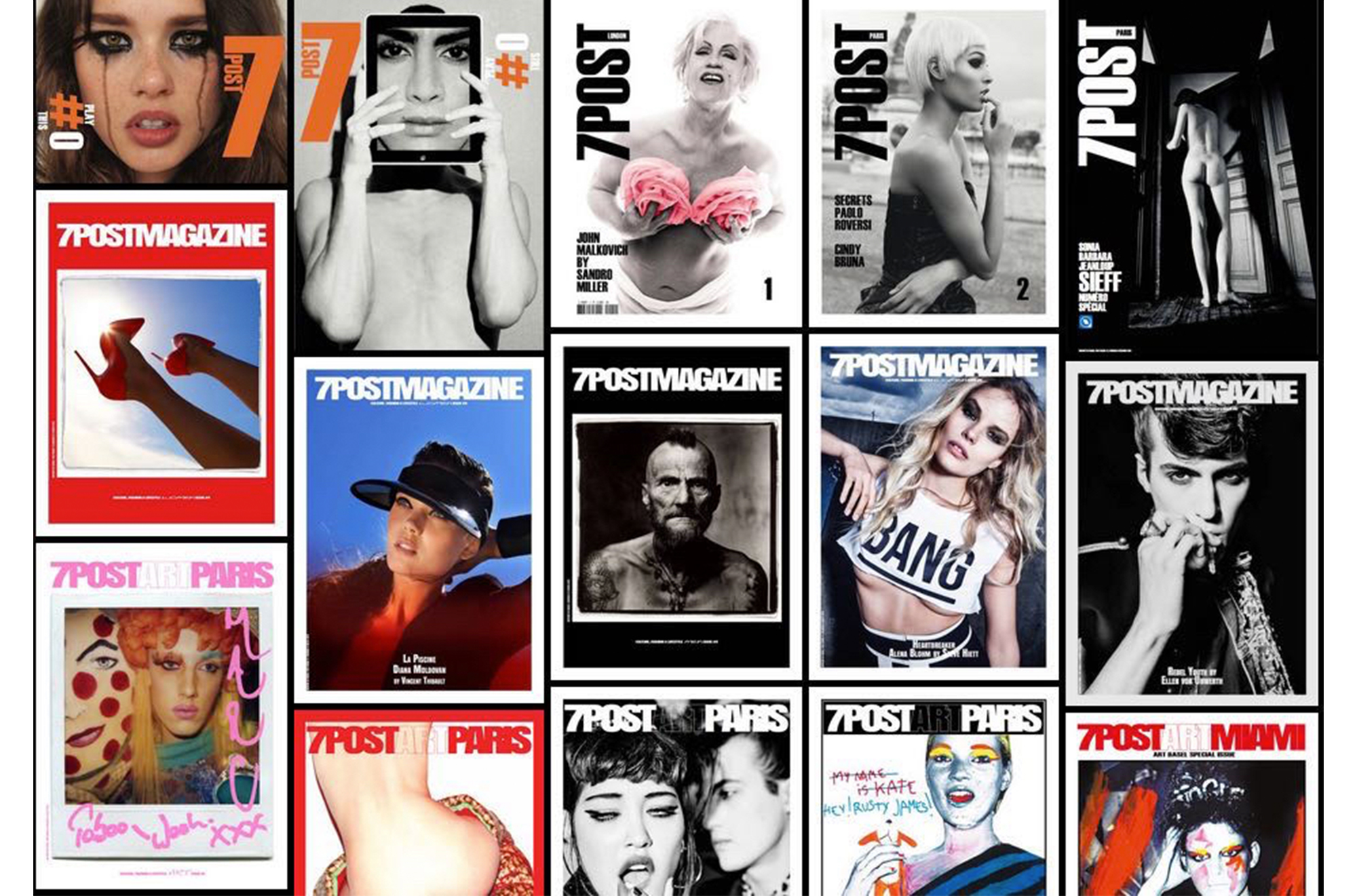 A selection of "7Post"'s covers / Photo: Courtesy of Studio57
0 Comment