Twenty five years is a milestone anniversary. It's a quarter of a century—a phrase that was bandied about quite a bit at Tuesday night's celebration of Visionaire, much to the chagrin of co-founders Cecilia Dean and James Kaliardos. The publication is best known for pushing things forward. Over the last two and a half decades, Visionaire merged the worlds of fashion and art, bringing together some of the biggest names in photography (such as Steven Meisel, Nick Knight, and Bruce Weber), iconic designers (like Rei Kawakubo and Alexander McQueen), and contributors (including David Bowie and Kate Moss) to work on inventive concepts for its issues. Issue #18, "Fashion Special Louis Vuitton," came in a leather pouch from the French fashion house. Issue #42, "Scent", included 21 experimental fragrances. Issue #53, "Sound", came on vinyl records. This is not the norm for any ongoing project, let alone a fashion pub.
While they weren't fond of the "quarter-century" descriptor, Dean and Kaliadros were happy to look back on Visionaire's 65 issues with a new retrospective tome (a "best of," of sorts), which was feted with a book signing and talk at publisher Rizzoli's New York outpost. "We just weren't feeling for a party," said Dean. "We wanted something more intimate, cerebral."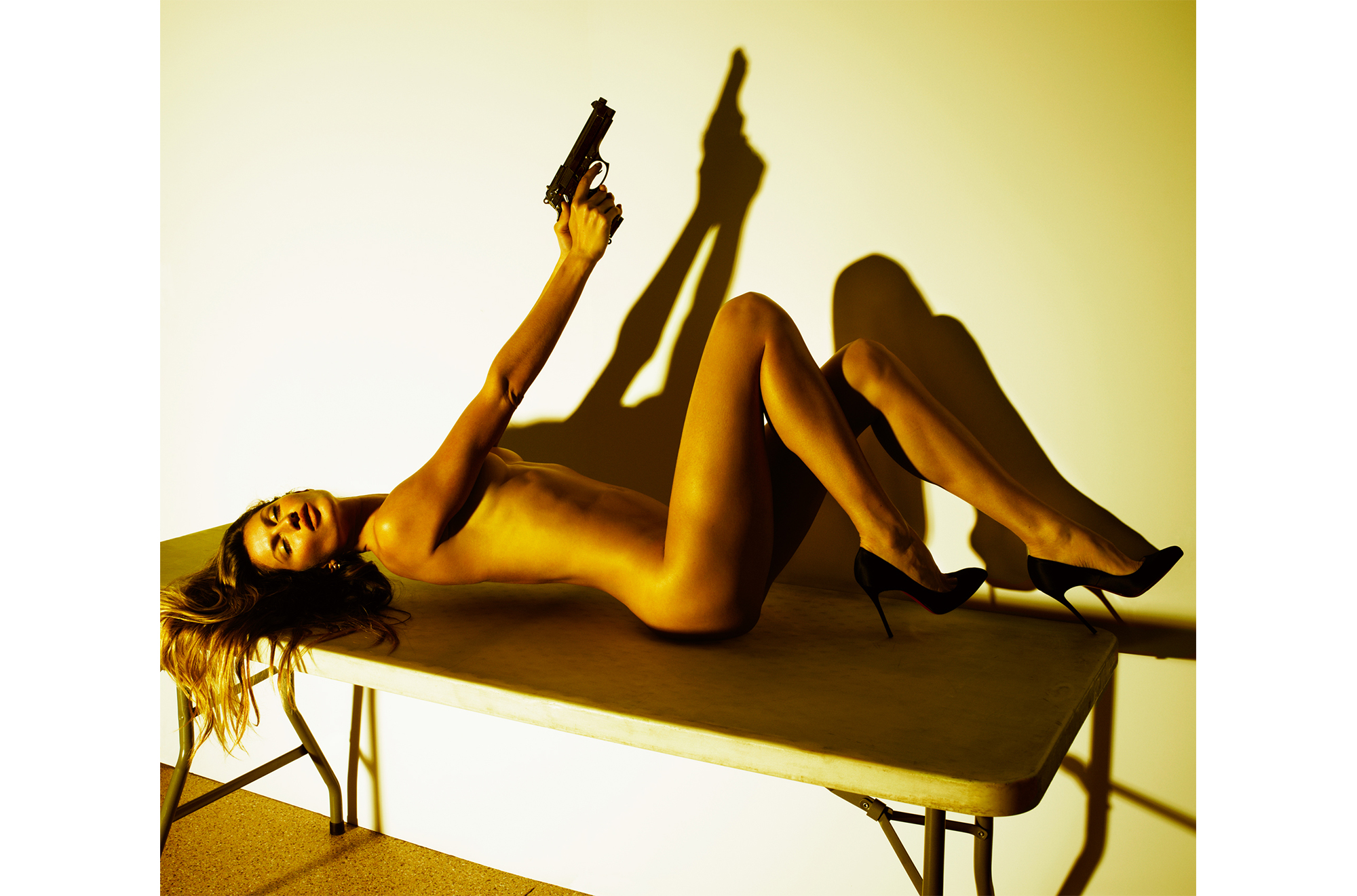 Gisele Bündchen by Mert Alas and Marcus Piggott for Visionaire 62: Rio
Photo: Courtesy of Visionaire
Indeed, it was a characteristically cerebral night of conversation. Moderated by Pamela Golbin (the chief curator of the Musée de la Mode et du Textile), the talk centered mostly on the evolution of the publication.
"I think more than captured, Visionaire has created what fashion has been [throughout] the last 25 years," said Golbin. "Not only have they been an active player in collaborating with the greatest artists in fashion, but they've also created part of it."
Of course, it's not just Visionaire that has evolved over the years, but the world itself, including the fashion publication landscape. Back in 1991, when Visionaire debuted its first issue, there weren't as many independent American fashion magazines, which left Dean and Kaliardos looking to British outlets such as i-D and The Face. Now, it seems as though niche publications that merge fashion and art come and go monthly.
And then there's technology. It was difficult for the duo to reminisce about the early years without joking about how archaic it sounds to "fax" something. The digital era has changed the game not only in how images are created, but also in how publications engage with their audiences.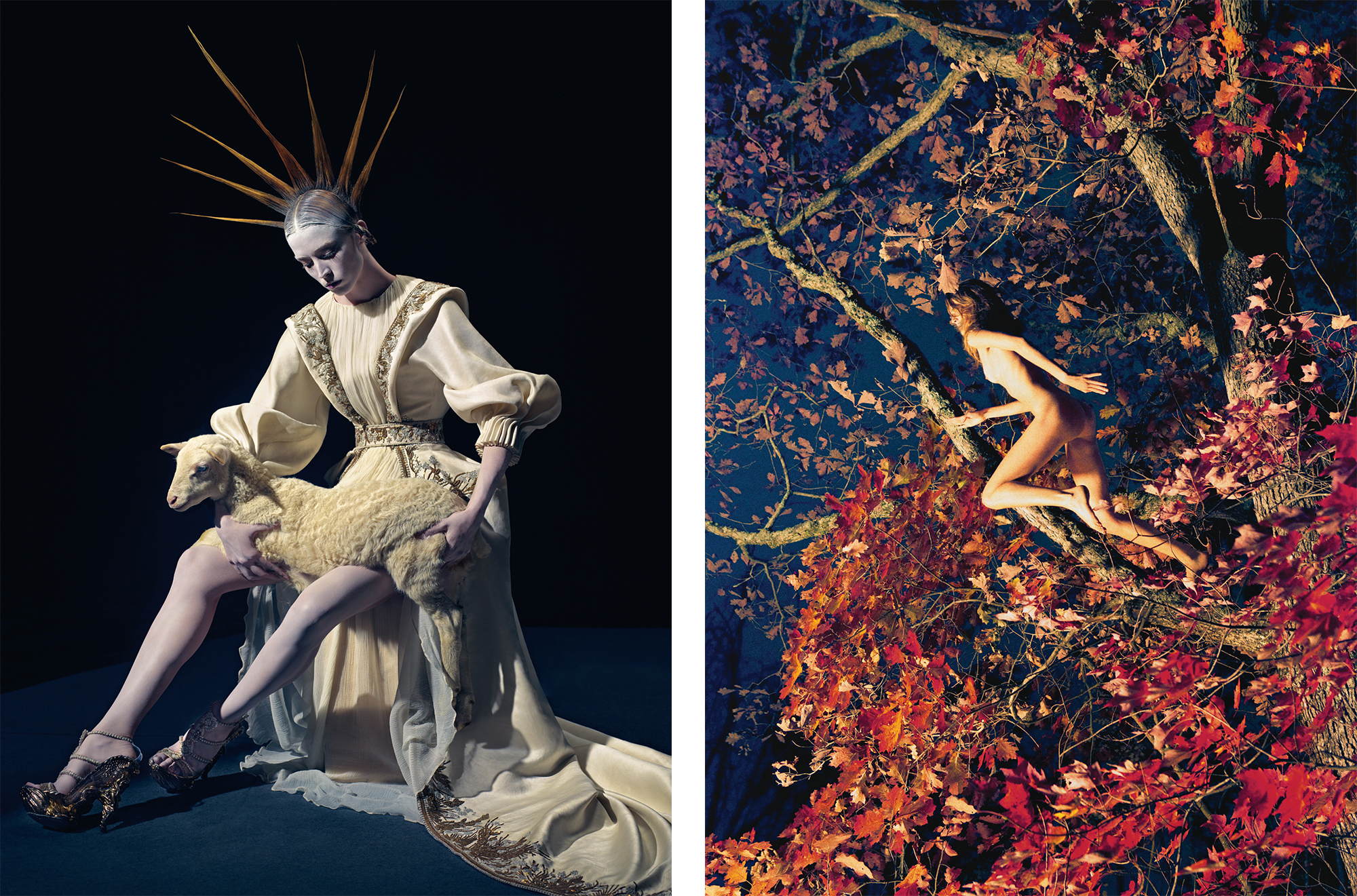 Mario Sorrenti for Visionaire 58: Spirit; Ryan McGinley for Visionaire 61: Larger Than Life
Photos: Courtesy of Visionaire
"For us, it's really the image that talks," said Dean of keeping Visionaire's visuals elevated in the age of Instagram. "Obviously we always like to feature the big names and the established artists, the photographers. But you want to mix it up with the emerging, because that's what keeps everything sort of fresh."
"We send out a memo, like 'we're looking for this,' and push it—this is Visionaire, you can do anything," said Kaliardos of how the team approaches artists. "[We] encourage people and artists to elevate their own work, and sort of dig deep into their own process, and do something different that sometimes even challenges what their own brand identity is. I think it helps that we work with really incredible artists, and they're all really creative and flexible, and they always give us something really mind blowing."
Today, Visionaire is an object of art and desire. Some editions, should you be able to get your hands on them, are going for thousands of dollars. It's a long way from the $10 price tag of that first issue. This is a testament to the publication's place in popular culture.
"It's sort of a challenge [to connect with new audiences], because the real issue—the editions—are sort of hard to come by," Kaliardos explained, noting that the publication does have content online and on its social media platforms. "But I always feel like Visionaire has to be experienced first hand. It's a tricky dilemma to get as many people as we want to see the real issue."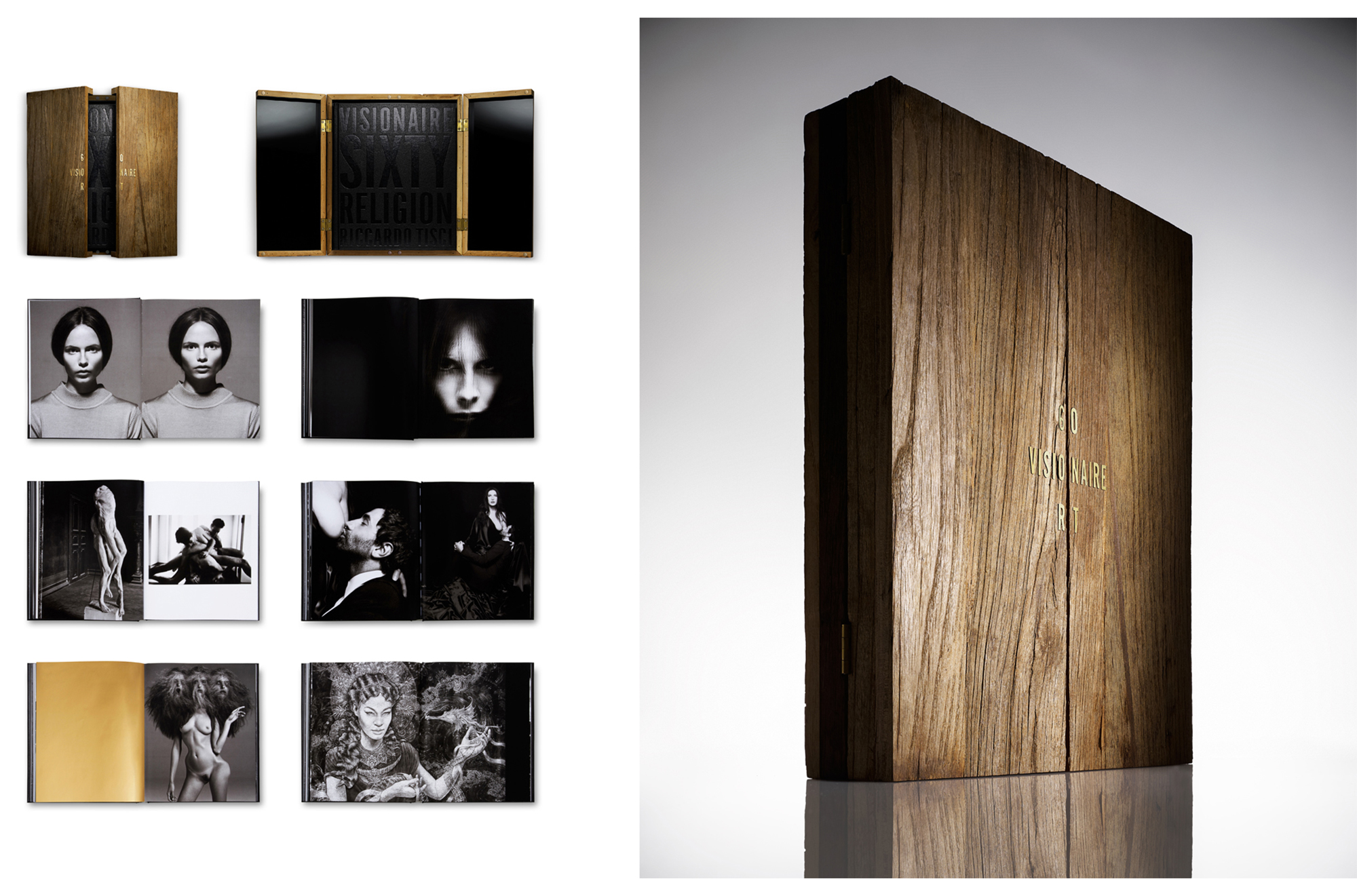 Visionaire 60: Religion
Photo: Courtesy of Visionaire
"We still love doing our issues, but they're going to be more expensive. We're going to do less of them," said Dean. "They're going to be more limited, which means they're going to be more inaccessible. But that's just sort of the nature of what that product is. It's not like we want to be all those things, that's just how it ends up. But we juxtapose that with film and public art to reach a public audience." With that being said, the team is focusing on how it can bring Visionaire to the masses. In recent years, they have moved away from flashy, exclusive parties in favor art initiatives that can be enjoyed by all. Issue #65, for example, was made as a series of posters, and given away for free. Meanwhile, they have also taken to producing short film features that explore past issues and the production of haute couture collections, all available online.
"I was always, and still continue to be, so excited by what they come out with, because you think, Oh, after all these years, everything's been done!" Golbin said after the event. "But they just push those boundaries each time, and it's very challenging to find something new—specifically within the domain of fashion. I guess what makes them so [deserving of recognition] is that they're never content with the last. It's always about the next."
0 Comment