Starting today, tucked in a back room of Missoni's boutique on 78th and Madison Avenue, is a veritable candy land. The Italian brand has teamed up with Kreëmart, a creative collective specializing in sugar, to reimagine a portion of the store. The room is titled "Salotto Angela Missoni," or the "living room of Angela Missoni." This installation is the second in the brand's ongoing Surface Conversion project, in which Missoni collaborates with various artists on projects centered around their Madison shop.
If the objective was to create a space that was intimate, immersive, and inviting, well done. Of course, the brand's iconic sunset-hued striations are everywhere: upholstering furniture, encasing pillows, dressing up woven throws, et cetera. Missoni's signature wares are supplemented by rugs sourced from ABC Carpet & Home, furlongs by Ercole, stacked Assouline tomes, and fantastic art. Kreëmart founder Raphael Castoriano worked with Angela Missoni, selecting works from Marina Abramović, Ryan McNamara, Tracey Emin, Jack Pierson, Rob Wynne to decorate the space. Juergen Teller's photography of the Missoni family is also displayed.
Naturally, the Kreëmart connection is furthered with all varieties of candied activations: Guests are invited to use licorice candy laces, "confetti" sugared almonds and other sweets to create artwork of their own. "Salotto Angela Missoni" is open to the public starting today at 11:00 a.m. by appointment only via info@kreemart.com. Below, we caught up with the designer to discuss the new installation—plus those pink pussy hats from her recent Fall 2017 show in Milan.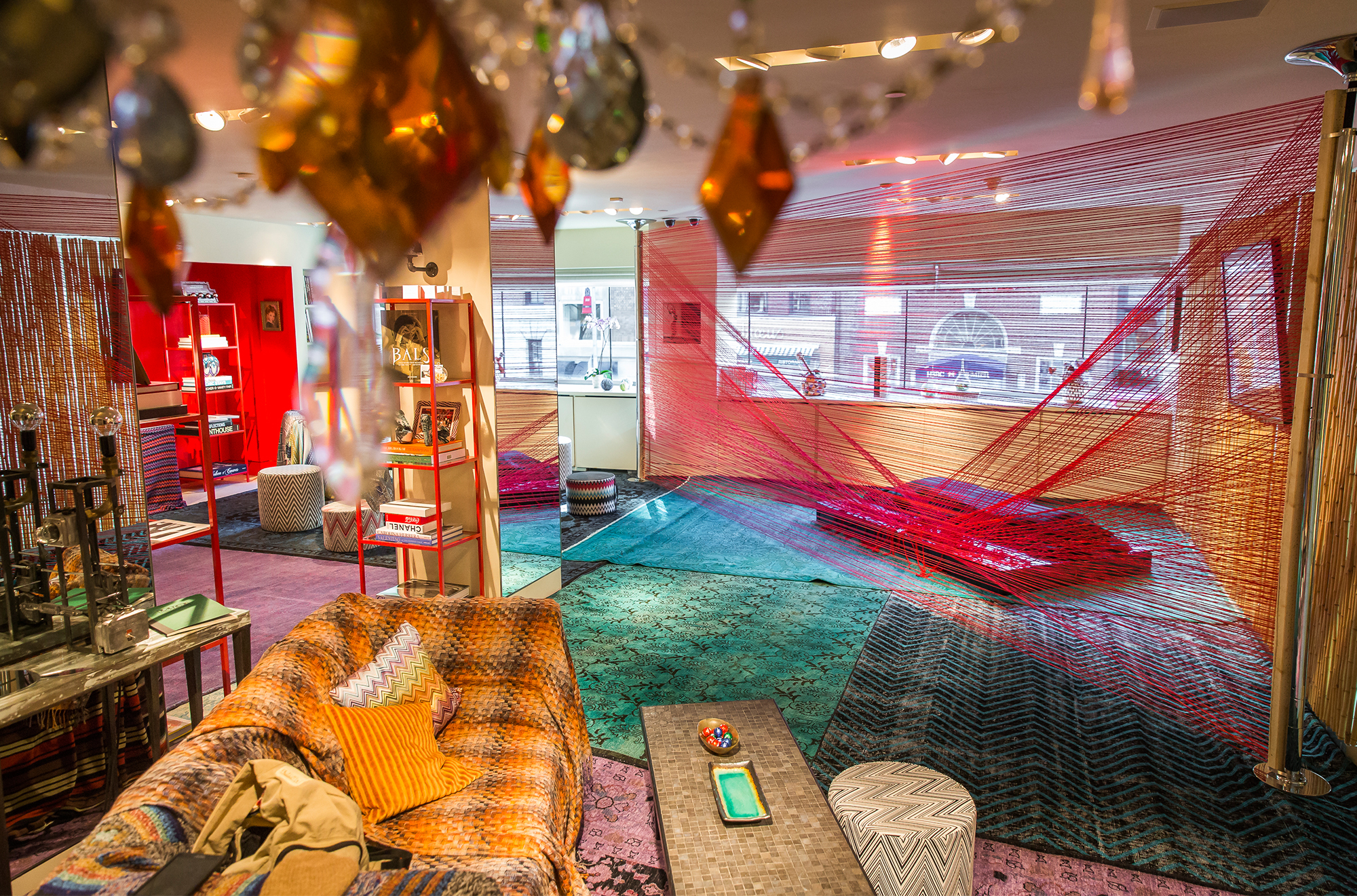 Photo: Courtesy of Missoni
Taylor Harris: What was your overall approach to this space?
Angela Missoni: Art is one of my curiosities, one of my passions. When people ask if I'm a collector, I say, "No, I'm an assembler." Collectors have a trained eye; they're professional. I just put together things that I like, that resonate with me. And then I was talking to my friend Raphael [Castoriano], who started Kreëmart, and I said, "Okay let's do something in the store, but we'll create an intimate space for it." And Raphael said, "Let's redo your house. Let's transport your house." And that felt right because like my show, it felt very personal. And this space really reflects myself.
TH: Do you think customers expect a different type of shopping experience from luxury brands? It seems so many brands at the luxury level are creating activations or hosting interactive events for shoppers.
AM: I've been thinking [about] this for a long time, that shops need to feel more personal, more relevant to people. The Missoni customer wants to know more about me. They want to know more about my family. I know this already. Then it makes the brand real, more three-dimensional. It's not just the product—our product is an artisanal, quality product that is made with passion and customers want to know about that. They want to know about the love and the craft that goes into it.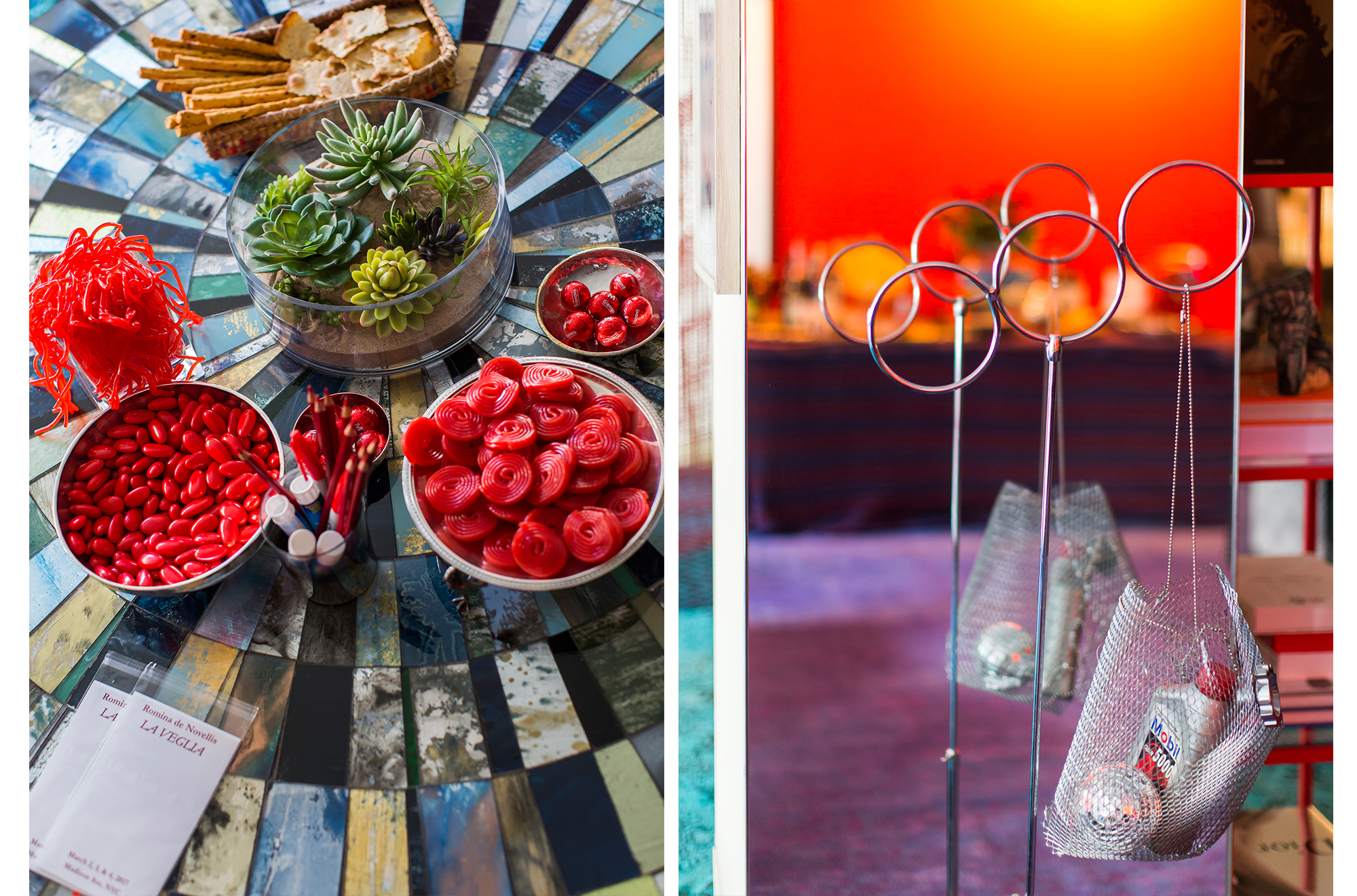 Kreëmart licorice candies (left); work by Josephine Meckseper (right)
Photos: Courtesy of Missoni
TH: Do you like observing customers shop the store?

AM: It's always interesting to see the interaction because you prepare a collection and then you edit it to do a show, then from that you edit it to do a campaign, then you edit it down for the visuals in the windows. There is so much synthesis upon synthesis upon synthesis. Sometimes with that pace, you feel like you may be so focused [that] you lose the big picture. So seeing the purity of the shopping, the reaction to touch, the interaction between the clothes and the customer and seeing if my message translates, it's fascinating.
TH: Let's talk about your beautiful show in Milan last month. Can you tell me a little about the pink pussy hats from the finale? Why was it important for you to make that statement?

AM: It was right after the women's march, and I was thinking, How can I help? What can I do? I need to raise up and express my voice. And, of course, we had the show coming up, so I thought, I have to do something there. I decided first that I was going to give these hats as presents to everyone who was at the show. So I started to prepare those, and it takes time to do things! But I managed to make them. Then I thought, The models should wear them. But, of course, this is my show and I didn't want one thing to preclude the other, so I thought, The girls can wear them during the finale. It already was a very personal show so that made it even more meaningful.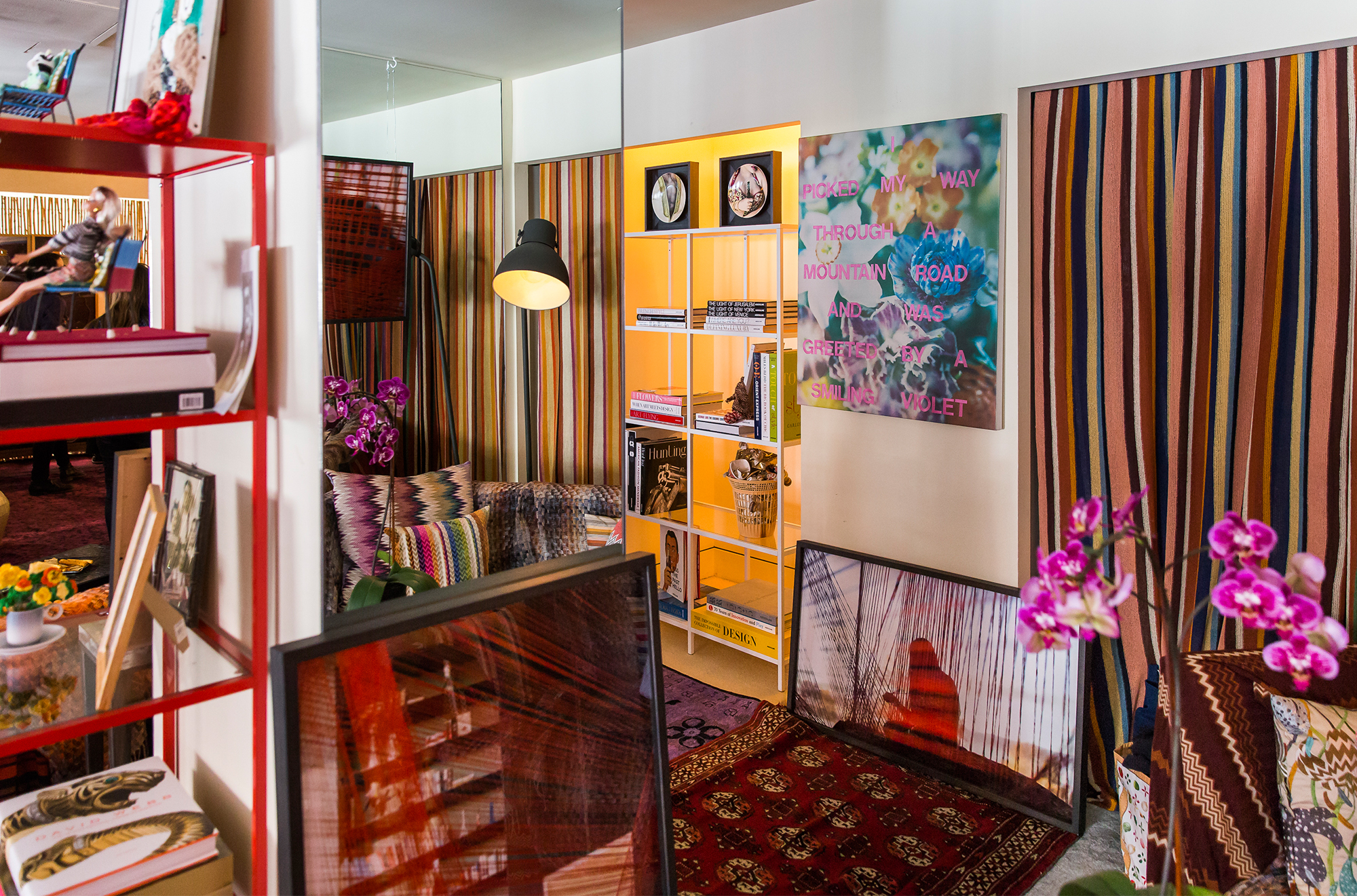 Photo: Courtesy of Missoni
TH: Why was it such a personal show?
Because this my twentieth anniversary as the brand's creative director. For all my years in my career, I've relied only on my memories and I have amazing memories of everything that is in the archive. I remember every single thing. So I've never felt the need to go into the archive. But for the first time, thinking of my twentieth year, I started to do real research in the archives of my own work and that gave things a new relevance because I was seeing them with another eye. So I wanted to have a show that was reflective of the power of Missoni, and it had to be as rich as my archives are rich. The background that I used for the show was a pink mountain, which is an actual mountain I see from the window of my office and from my parent's house. It's actually called the Pink Mountain, in the Alps. They call it that because early in the morning, the reflection of the sunrise—as soon as it hits the mountain—the mountain glows pink. I thought it was a perfect backdrop because it's what I see every day, what I live with, and I also think it symbolizes a mountain of women—of feminine strength, the strength of women as a collective. And it's a mountain that cannot be denied, just like the power of women coming together.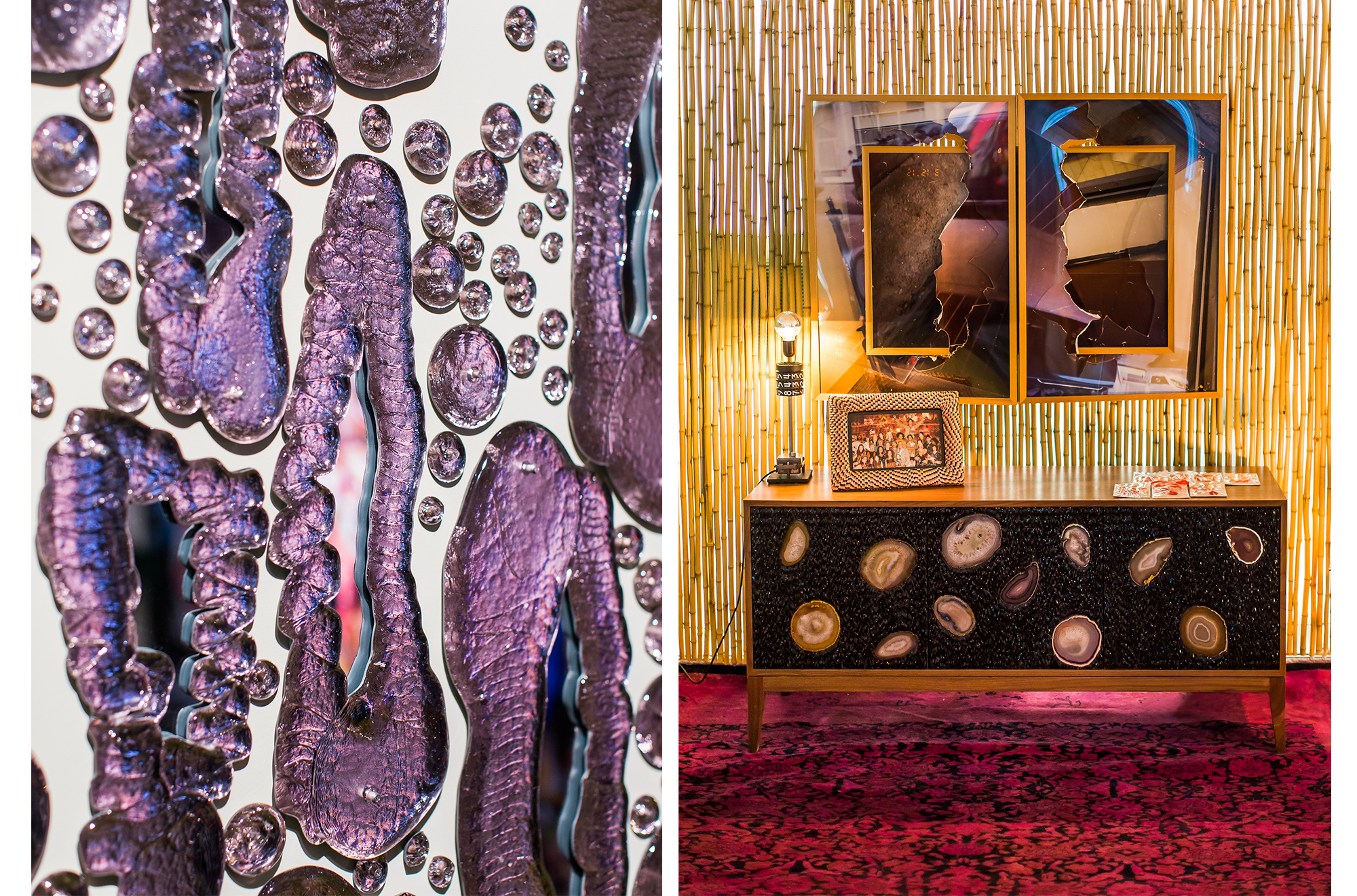 work by Rob Wynne (left); works by Giampiero Millela and Brendan Fowler (right)
Photos: Courtesy of Missoni
0 Comment