Gigi Burris, a New York-based milliner, cannot help but be drawn to materials. "I fall in love with the way that straws are woven," she explained. "It's all about that tactile nature."
So when the designer received an invite from Google Arts & Culture to attend Thursday night's "We Wear Culture" unveiling at the Metropolitan Museum of Art, the choice was an easy one. Plus, Burris had already heard "murmurs" about the global digital project. "Whenever Google's involved, you're certainly curious," she added.
Arguably it was those same rumors that prompted the likes of Anna Wintour, Tory Burch, Fern Mallis, and Public School's Maxwell Osborne and Dao-Yi Chow to attend. The event, hosted by executive chairman of Google Eric Schmidt and the Costume Institute's curator in charge, Andrew Bolton, promised a celebration of "the craftsmanship, culture, and impact of fashion—past, present, future." This ultimately translated into a party where insiders could drink champagne, pose in front of a 360-degree camera, and wear virtual reality headsets.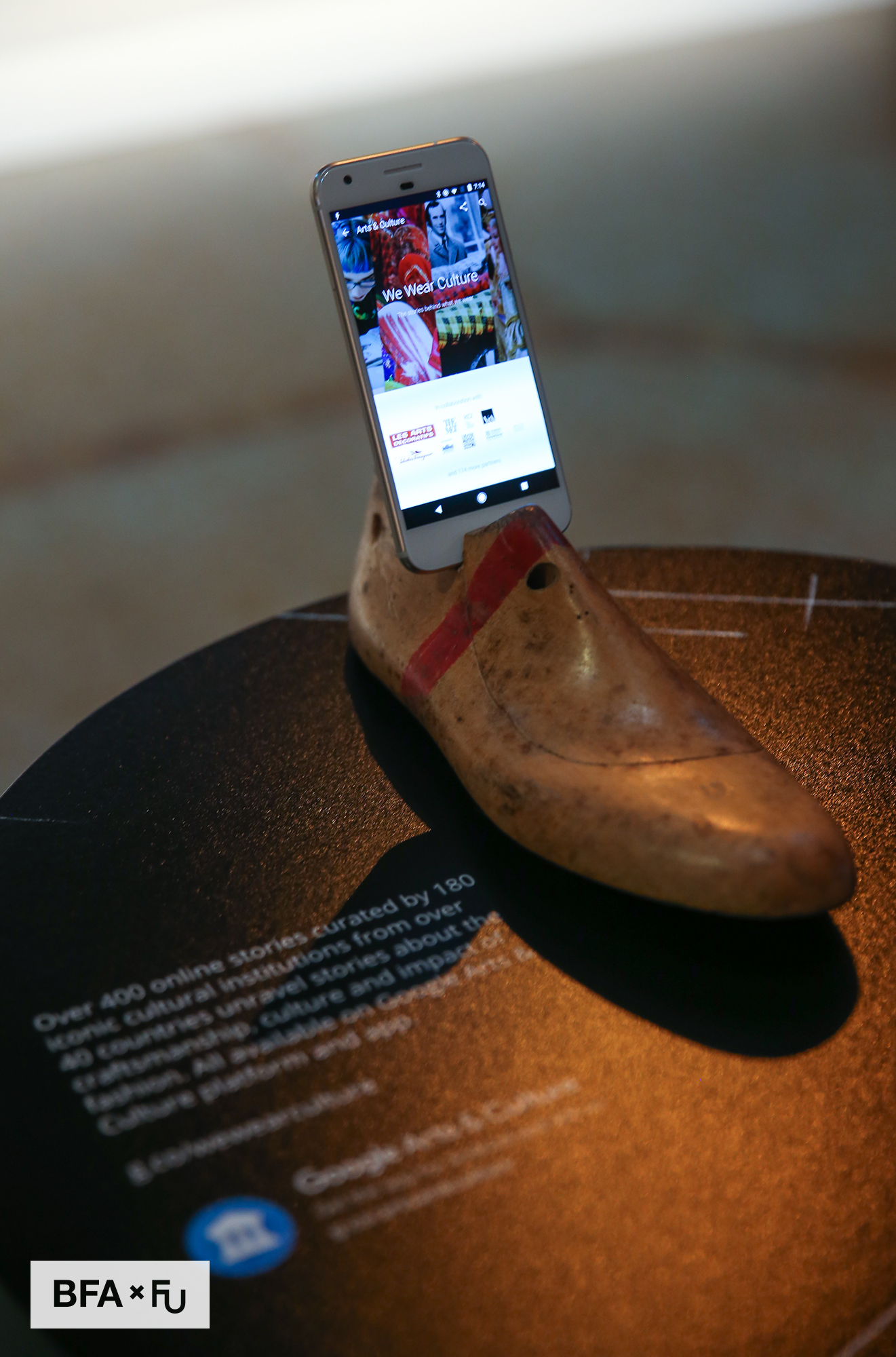 Photo: BFA.com. View more at BFA.com.
The purpose of "We Wear Culture" is simple: to digitize all the world's fashion's archives so that everyone can access it. "We believe in breaking down cultural barriers to cultural data," said Amit Sood, director of the Google Cultural Institute. "We started with fine art [and] started exploring other areas of culture. We quickly realized that a lot of the museums we were working with had amazing costume collections."
By partnering with more than 180 cultural institutions from across the globe, the platform features everything from virtual walkthroughs of exhibitions and films, to articles and slideshows. "Art of Details," for instance, allowed users to zoom in on a garment at one billion pixels—a resolution invisible to the naked eye. Most interesting, however, were the 360-degree films played on virtual reality headsets, like the one chronicling the evolution of Coco Chanel's black dress.
For Bolton, the greatest feature of the platform is the storytelling aspect. "Every item of clothing has a story to tell and it's the job of the curator to tease out the story," he said. For this reason, he explained, the Met offers "a curatorial narrative" of 420 iconic objects in its museum.
Still, there are other reasons why curators like Bolton are willing to partner with the Google Cultural Institute. Not only does Google have the state-of-the-art technology, but it has a proven track record of organizing the world's information and harnessing those insights. Or, as Sood put it, "The virtual will stay forever, but the physical will unfortunately depart."
0 Comment