If I had to add them up, and I gave up that thankless pursuit many moons ago, but if I had to, the number of penises I've seen in my life is, shall we just say, not insignificant. As a gay man, that isn't entirely unsurprising. I am, after all, predisposed to a preference for that particular appendage. But despite the centuries of patriarchy and the resulting phalluses that surround us (we are but a stone's throw from that euphemistically nicknamed London building "The Gherkin"), the penis is a persisting taboo. It's female counterpart has been thrust into our vision, painted, pictured, and presented so many times that as a society, we take it much more in our stride. Perhaps, anatomically it's slightly more discrete, or perhaps as the bullish gender, we've self-censored so much (e.g. the "Lost Members" of ancient Greek and Roman sculpture) that the sight of a rogue penis, private viewings excepted, can be...uncomfortable.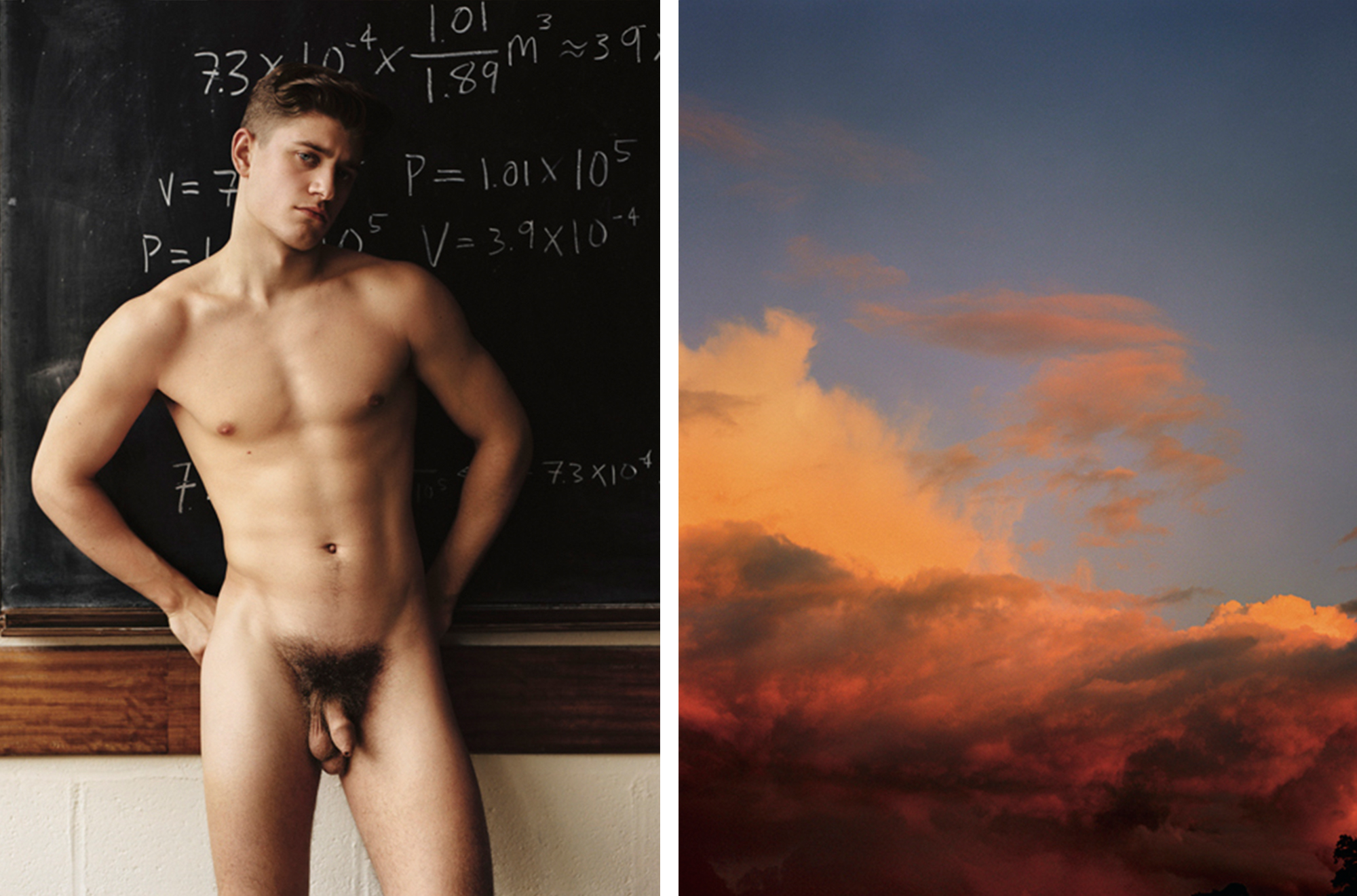 Photo: Alasdair McLellan
British photographer Alasdair McLellan, while unavailable for comment, must concur. On Sunday evening, I walked into his takeover installation at J.W.Anderson Workshops, the first of Jonathan Anderson's collaborations this year, and saw three posters hanging in custom lightboxes, all sky-blue pink sunsets—beautiful. I was instructed to walk to the back of the installation, where the reverse sides of the posters would be revealed—penises. By all accounts, very nice penises, and perhaps I would have bought one (read: all, one of each of the three posters available), but what would I do with them, I wondered? Would I frame them? And if so, which way around? Would the penises be my dirty little secret, made to face the wall, or would I own them and hang them in the fucking front room? I couldn't make up my mind and I left empty-handed thinking, "What would J.W.Anderson do?"
0 Comment