"I've always wanted to make art that provokes an emotional response," said English artist Lucy Sparrow at her installation at the Standard High Line yesterday afternoon. Sparrow was presenting "8 till Late," a 1200-square-foot makeshift bodega, created entirely out of felt. She's constructed some 9,000 items over the past 9 months ("It's a lot!" she admitted), ranging from felt bananas and perfectly recreated sodas to cleverly crafted Moët bottles, tins of Spam, and boxes of Swedish Fish. They sit in a felt bodega on the High Line in New York's Meatpacking District alongside a felt register, faux cigarettes of every variety, and ice cream and hot dog cases.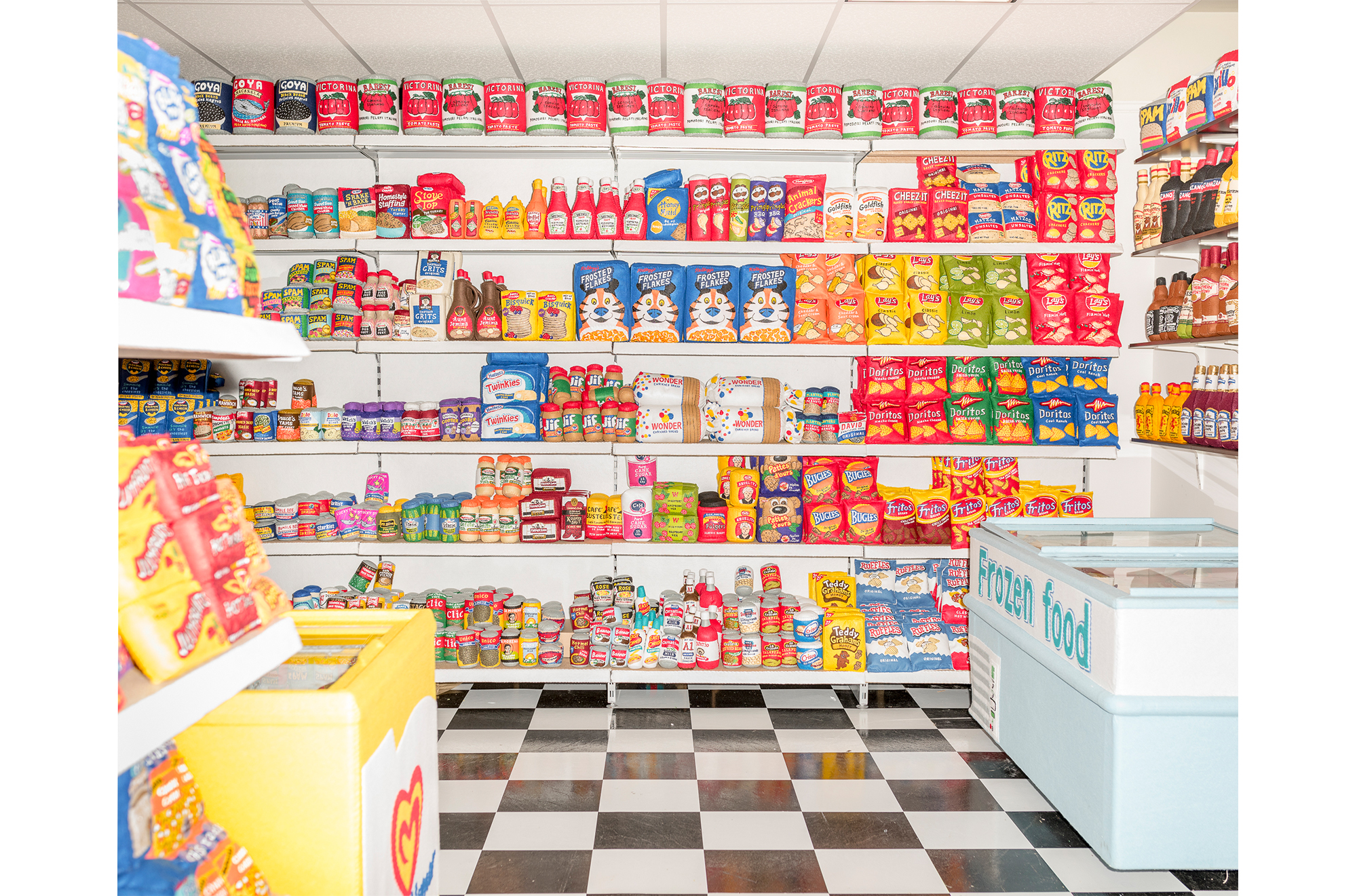 Photo: Courtesy of Lucy Sparrow
"Visually, it's arresting," said Sparrow, who was busy putting the finishing touches on the shop. "It's totally immersive. There are very few art forms that do that apart from installations."
Opening to the public tonight, the entire felt bodega will be for sale. "The Moët & Chandon so far is just flying. Booze and fruit [are the big sellers]," said Sparrow. While we were there, one child was carefully cataloging dozens of items she hoped to bring home. "There are people who come in and think it's a real bodega," grinned the artist.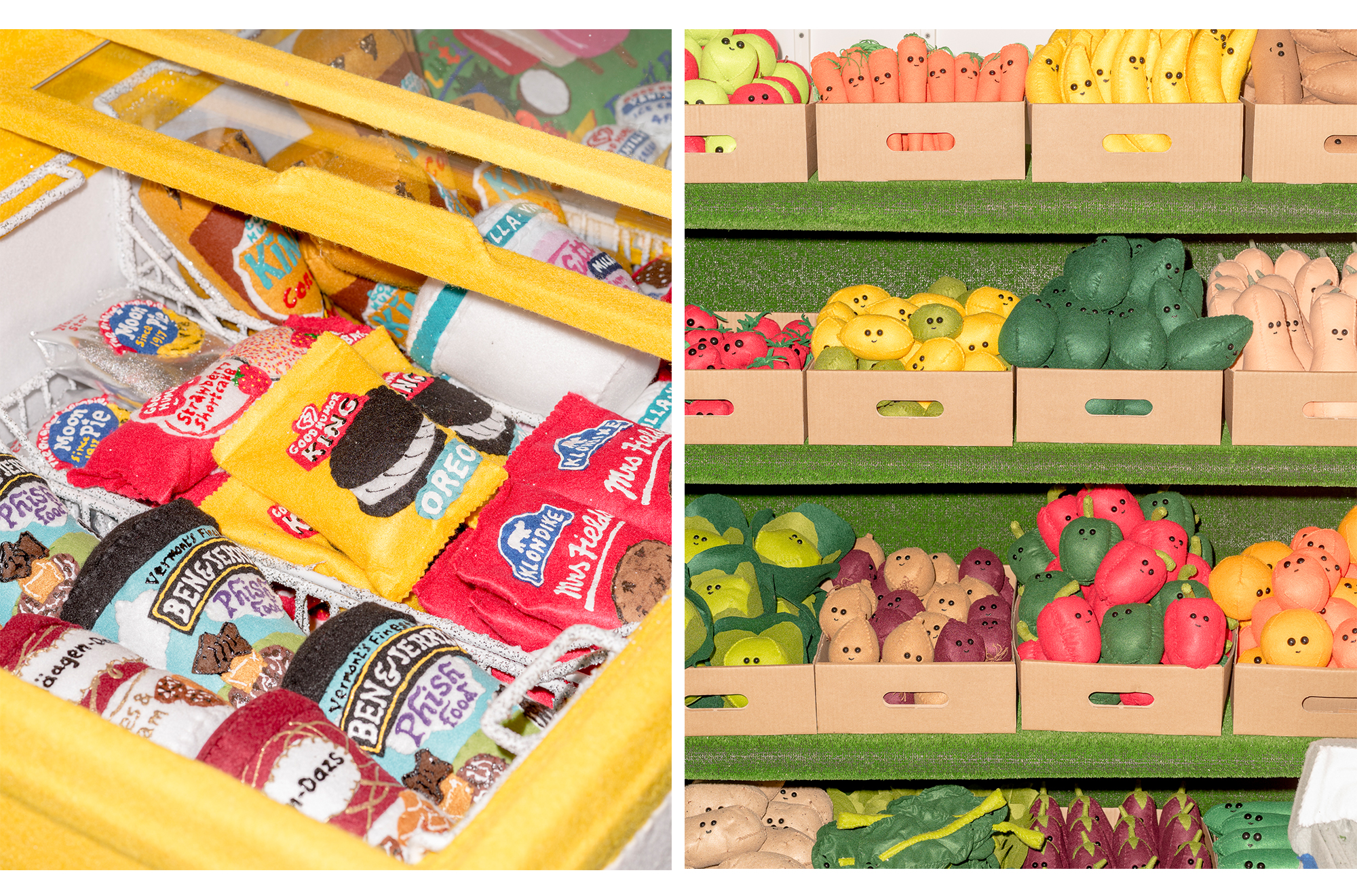 Photos: Courtesy of Lucy Sparrow
As for the implications of the work? "It's definitely not anything against consumerism, because I feel like I'm celebrating that," she said. "My work is never a critique of anything. It's very heartwarming. It's all about your personal response to stuff, rather than, this is a protest of [anything]."
"It's very emotional," she added. "It's everyday things in life, made out of something different. It totally turns it on its head, and that's what's wonderful about it."
Sparrow is contemplating a medical work next. She'll be on site through the entire shop run, from now untill June 30.
0 Comment