A question proposed nearly 73 years ago will be revisited this fall. The original query came from Moravian architect Bernard Rudofsky, who curated the 1944 MoMA exhibition Are Clothes Modern?, which explored dress in an entirely untraditional sense. (The press release, available online, stated that the purpose was to focus attention on clothes as though they were an "utterly new phenomenon," questioning the purpose of things like buttons, pockets, and heels.) Since then, the art museum has never addressed design in that kind of scope—until now. Slated to open October 1, MoMA will introduce a new exhibition called Items: Is Fashion Modern? that will examine 111 items of clothing and accessories that have impacted society throughout the past century. Like Rudofsky's, the exhibit will explore how certain pieces (the white T-shirt, for example, or a pair of Levi's 501s) relate to things like culture, functionality, politics, labor, technology, and the economy.

"It's about painting a portrait of the system of fashion through the objects we can all relate to," said Paola Antonelli, MoMA's senior curator of the department of architecture and design. "The whole exhibition oscillates between high fashion and very universal garments between the collective and the individual."
Antonelli said the exhibition began as a list she created a few years ago, when she started scribbling down things like Converse and the beret and other "garments that changed the world." (It was an idea, she noted, spurred by MoMA's 2004 installation, Humble Masterpieces, which featured everyday objects like M&Ms, Post-It notes, and paper clips.)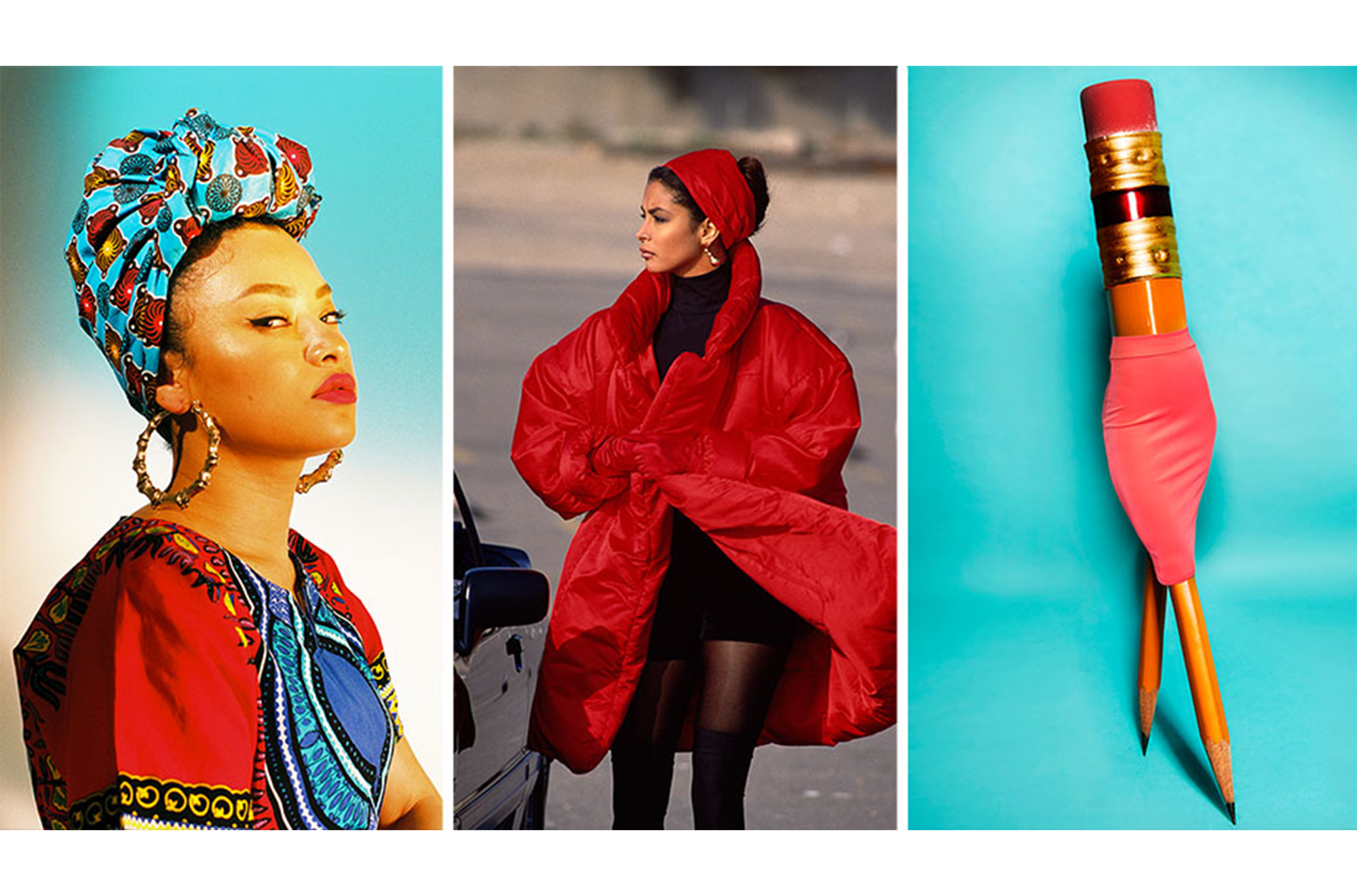 Photo: Courtesy of MoMA
"I'm not a fashion expert, I'm a design expert," she said. In order to sharpen the list of items, Antonelli tapped an advisory council made up of scholars and experts who helped finalize her list to 111. "It's a mixture of objective, universal no-brainers, and then there are some personal choices that have a lot of my background and the background of the team in them." A pair of Ray-Ban aviators, for instance, recalled her childhood in Italy in the '70s, when political tension was high and right extremists would sport the sunglasses.
"But in truth, this list is not the ultimate list—this list is a poke, a stimulus, and an impetus for other people to think of their own 111 items and to have a different respect and consideration and understanding of the clothes they wear," she said. "It's about pointing at something that is so obvious, but because it's so obvious in our part of our lives, we never really think about it."
Some of the items featured include a Birkin bag, a dress from Rei Kawakubo's Spring 1997 "Body Meets Dress, Dress Meets Body" collection for Comme des Garçons (also currently on display at the Met), a Patagonia fleece, Spanx, a surgical mask, the Wonderbra, YSL's Touche Éclat, a Norma Kamali sleeping bag coat, and a Rolex watch. (See the full list, which is genuinely fascinating, here.)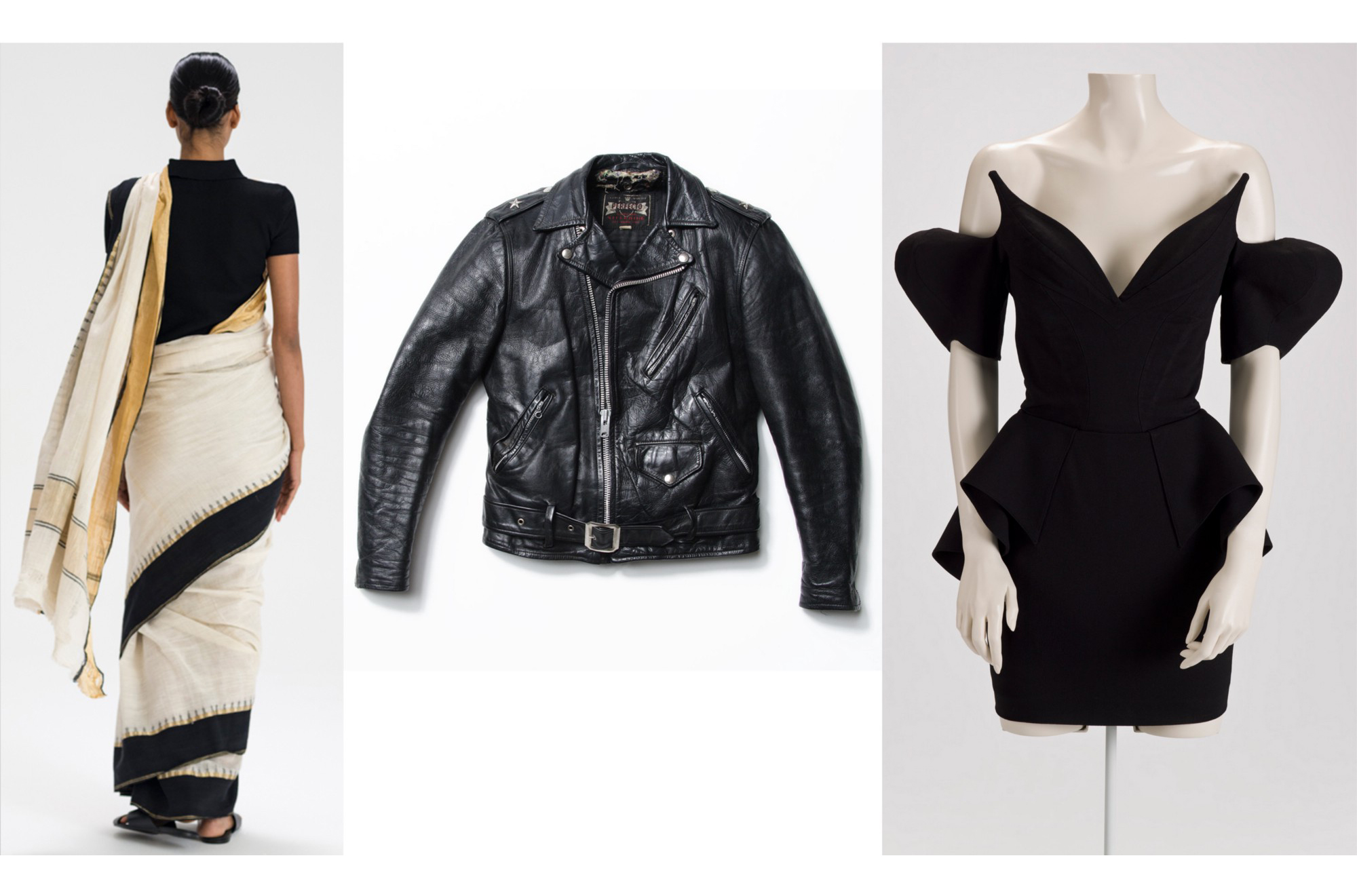 Photo: Courtesy of MoMA
The items—what Antonelli calls "typographies"—are grouped via theme, like power, the body, rebellion, modesty, athleticism, and uniform. Some pieces have several different variations, like ballet flats or the little black dress, the latter of which has been designed by everyone from Chanel and Givenchy to Versace and Thierry Mugler. Technically, the total number of pieces on display reaches 350.
"All of these designers, whether they make furniture or interfaces or video games or fashion, they work for other people," Antonelli said. "Some work for millions of people when they make plain white T-shirts, and others work maybe for 10 people if it's Rei Kawakubo or Yves Saint Laurent. But what they do is so pointed that it influences the whole world, and in the end they go and change the destinies of millions, too."
"We are the ultimate arbiters," she continued. "I want this exhibition to give people more of a sense of whats behind fashion, and to do so, we are showing garments that are at times familiar, at times surprising, but always great examples of design."
Items: Is Fashion Modern? will be on view at the Museum of Modern Art from October 1 through January 28.
0 Comment