Most creatives hold one dream hostage for a big chunk of their careers. In the case of legendary French director Luc Besson (of The Fifth Element and Léon: The Professional fame), that passion project was the film Valerian and the City of a Thousand Planets, which premiered last month. Starring Cara Delevingne and Dane DeHaan and featuring Rihanna, the flick is set in a 28th century utopia and is based on the French comic Valerian et Laureline, which was first published in 1967 and ran its final installment in 2010.
One thing about the sci-fi genre is that it creates a set of codes that are birthed purely from imagination—since none of us have existed in such a reality, there are no precedents to reference. The possibilities are endless, really, and that made Valerian costume designer Olivier Bériot's job of dressing the cast an absolute delight. And that shows in the costumes, which included space suits built with neoprene, Rihanna's character Bubble's cabaret-inspired look, and Cara Delevingne's La Perla swimsuit.
With a career that spans from action films like Lucy (2014) and Colombiana (2011) to comedies like Paris, je t'aime (2006), Bériot was still faced with his fair share of challenges while working on Valerian, from dressing fashion stars Rihanna and Delevingne (the latter's first song, "I Feel Everything," was released last week accompanied by a Valerian-inspired music video) to imagining a wardrobe of the future for Besson's dream movie. What's more, the film relies heavily on green screens and CGI, thus adding another dimension to Bériot's task. Here, the costume designer talks Valerian, what role costume design plays in sci-fi films, and why a 28th century utopia was the perfect playground.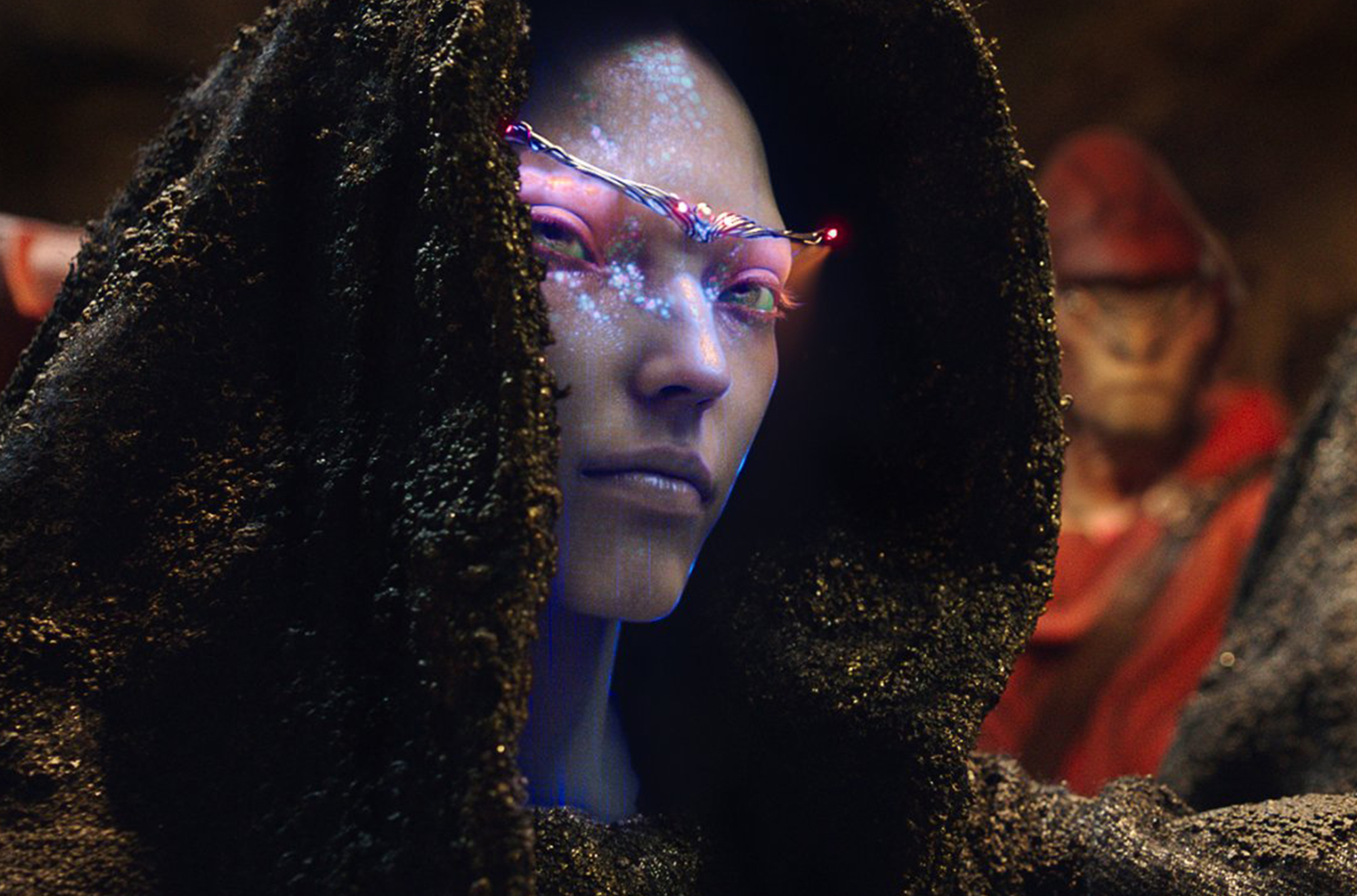 Still from "Valerian and the City of a Thousand Planets"
Photo via IMDb
Frances Solá-Santiago: Rihanna and Cara Delevingne are both major players in the fashion world. Did their fashion-forward sensibilities play a role in how you costumed them?
Olivier Bériot: I think we can talk about this all night, but in fact, because they are used to playing with fashion, they know that it's a game—[one] we play with the costumes, too. It was good because they didn't feel like the costumes were strange. No! They play. They already know the game much more than other people. They are very secure with their image on-screen, much more so than other actresses. It was easier for me, in a way.
FSS: Do you pay attention to mainstream fashion and runways, and do they inform your costume design choices?
OB: I watch fashion a lot, of course, but it's not the main inspiration. For this movie, we were looking at more vintage stuff from the '60s and the '70s and the way they imagined the future, because old fashion is close to the original comic book.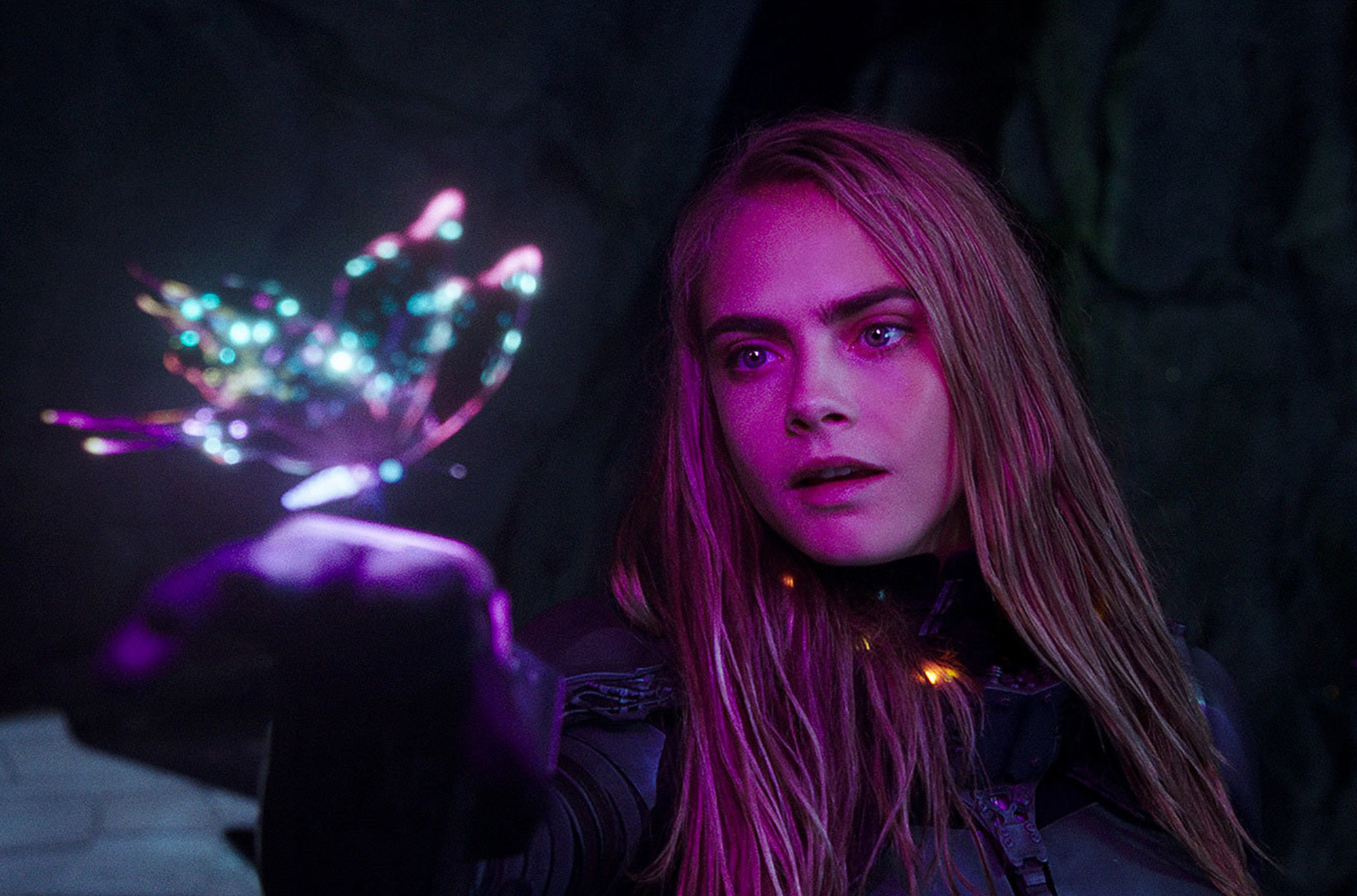 Still from "Valerian and the City of a Thousand Planets"
Photo via IMDb
FSS: A big part of this movie was done in post-production and created using CGI. How did that affect your job?
OB: We worked together with the CGI department. We were on set every day and we always checked [to make sure everything was in place] before the scenes. That was super important because the whole set is totally fake. They really check everything we do and we do it together. For the alien groups, it's made by an artist in silicone, and we scan them to have a 3D picture and then we see it on the CGI character. The costume department includes the accessories and materials that we have on sketches. We totally work together.
FSS: You have worked in a lot of action films, like Lucy. Is there anything specific you take into consideration when designing for action movies?
OB: During the fitting, while taking pictures, I'm not watching the mirror, but watching the picture. It's super important. And then, talking to the director to be sure that's what we want. I have to be sure of the material and the color and how it fits. We watch a 2D image of what we've done and then we decide with the director.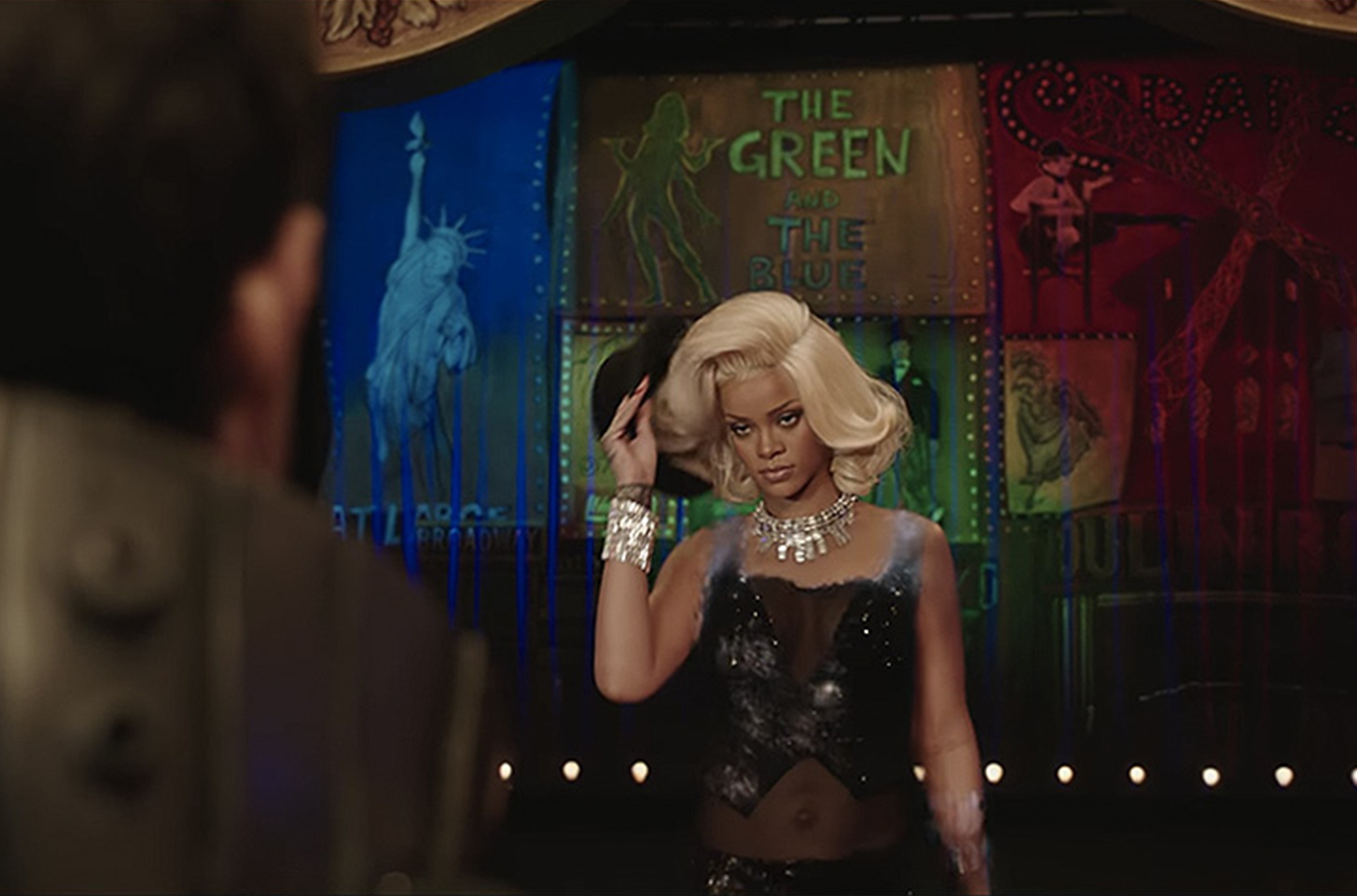 Still from "Valerian and the City of a Thousand Planets"
Photo via IMDb
FSS: What is the role of costume design in a sci-fi film?
OB: I think it's really part of the show. Everything we do is totally fake, especially in a movie like Valerian. We never worry about being real or being true. We don't do a commentary about the 28th century at all. Of course, you could pick at what we've done because I'm sure that in the 28th century, what we imagined will be totally wrong. It's really done for entertainment, for the audience. It's about imagining what the future might look like. And, yes, we know it's totally wrong, but it's part of the show.
FSS: What did you enjoy most about working on Valerian?
OB: It was so fun. No one had precise references. You could really bring something totally new in terms of materials, lights, the costumes. No one gave me advice because it's all new. If we were doing an 18th century movie, we'd have references and everybody would have the advice about the length of a skirt or a jacket. When you do sci-fi, no one has any advice. It's so fun.
0 Comment