Visionaire founders Cecilia Dean and James Kaliardos have increasingly been bringing art to the people through their public installations, but none was more popular than their 65th issue, FREE, which gave away art posters (crafted by the likes of Mario Sorrenti, Marilyn Minter, Anton Corbijn, Daniel Arsham, as well as celebrities such as Gigi Hadid and Spike Jonze), to the general public. Now, the project is being re-issued in Visionaire 65: FREE, the deluxe edition.

"To be honest, we had not intended to do a deluxe edition of the FREE issue...that's the antithesis of what FREE was about, which was free art for everyone," Dean admitted of the project, which distributed the posters in New York, Miami, and Los Angeles in 2015 and 2016. "Some people knew the artists, some didn't, but they were so thankful and excited and energized. It was very moving and it was an eye-opening experience."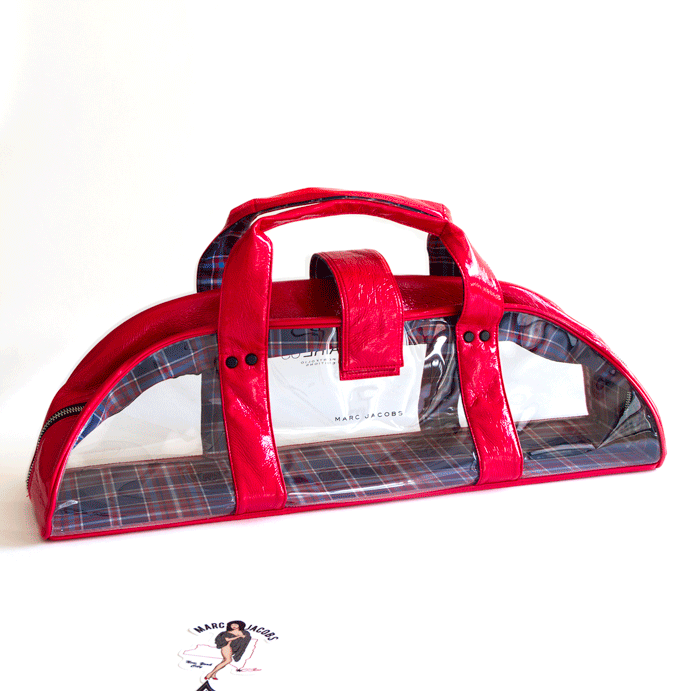 Gif: Courtesy of Visionaire
Only 12 poster styles were available in each city, and the Visionaire team realized that many collectors—including libraries—would have a hard time getting hold of the complete set of 36. The publication needed to find a way to bring its content together, complete with packaging. Of course, Visionaire being Visionaire, the posters were always going to come in something a little more special than cellophane.

Thus, Marc Jacobs—who was an ardent supporter of FREE's New York installation, even creating a contest for fans who managed to collect all 12 posters available—crafted a custom travel bag for the set, as well as stickers and luggage tags, inspired by FREE's initial run in three different cities. "The idea of travel sparked the Visionaire luggage hang-tags and the stickers that the Marc Jacobs team had fun designing. And we really wanted to use left over fabric that had no other use. It's see-through, so it passes security, which, sadly, is part of our world now."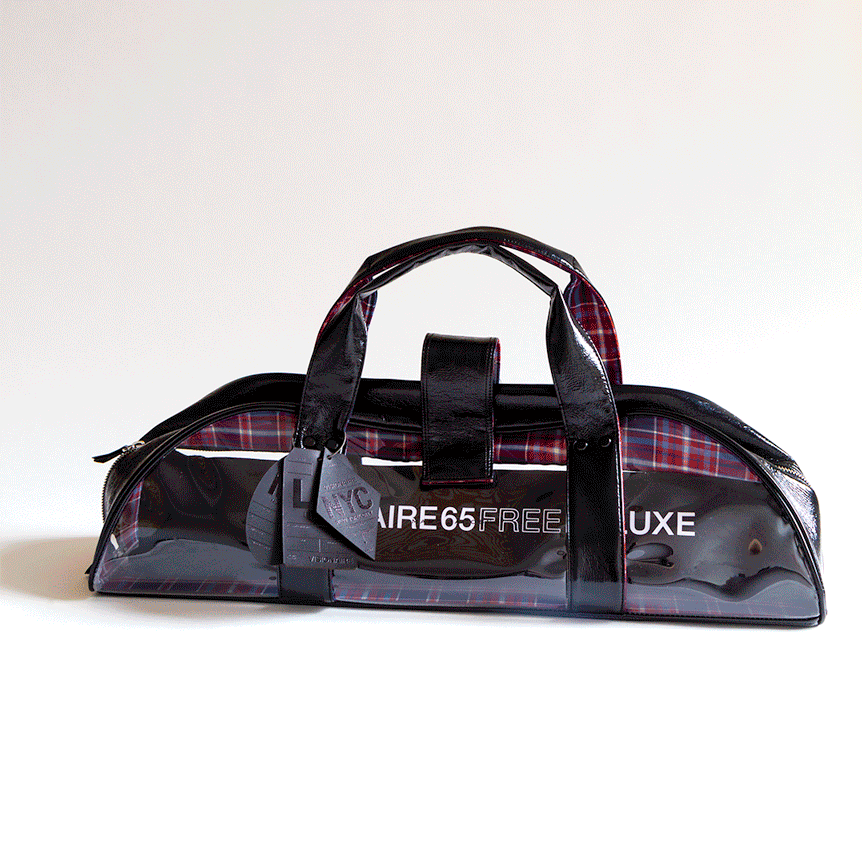 Gif: Courtesy of Visionaire
Ironically, the deluxe edition of FREE costs $1,000, but that's not lost upon the Visionaire team, who are hoping that people will consider this iteration to speak to the creative freedom of artists. Besides, the original FREE accomplished exactly what its creators intended—to democratize art.

"FREE reached our fans, many of whom can't afford to buy Visionaire," said Dean, mentioning how she would love to do the project every year, especially because the artists involved with issue 65 were so enthusiastic. "They understood the power of images, the power of art, and FREE was a way to share their images with a larger audience. I think artists want to share their ideas with as many people as they can. It's just that the art world can be intimidating and impenetrable. FREE was a way to make great art accessible to the public."
The $1,000, limited, deluxe edition of Visionaire 65: FREE is available now at visionaireworld.com.
0 Comment