Pamela Anderson crawling on the ground, Paz de la Huerta sulking by a urinal, and Vivienne Westwood, nude at 70 with flaming red locks—these are just a few of the images Juergen Teller created in partnership with Westwood and her husband and creative partner, Andreas Kronthaler, over the years. They are stark, playful, and rather than "flattering," revealing—not a common aspiration in an industry marked by its relationship to transformation and polish. Last night, Teller, Kronthaler, Anderson, Chloë Sevigny, Anna Cleveland, Ashley Graham, and more made their way to Westwood's recently opened midtown store to toast an exhibition of these images.
"Opening this shop, it was an occasion, a reason to look back," said Kronthaler. "I normally don't do that very much. I don't like doing it, but I thought it was a fitting occasion, and I asked [Teller], what do you think about putting on a little exhibition of what we do? Of the campaigns and all the work in general? And he said immediately, 'Yeah, yeah, yea, why not?' And it just happened like that."
From 900 images, created between 1993 (the first was a portrait of Westwood for Paris Vogue) and today, Teller choose some 200, which were plastered on the walls of the store.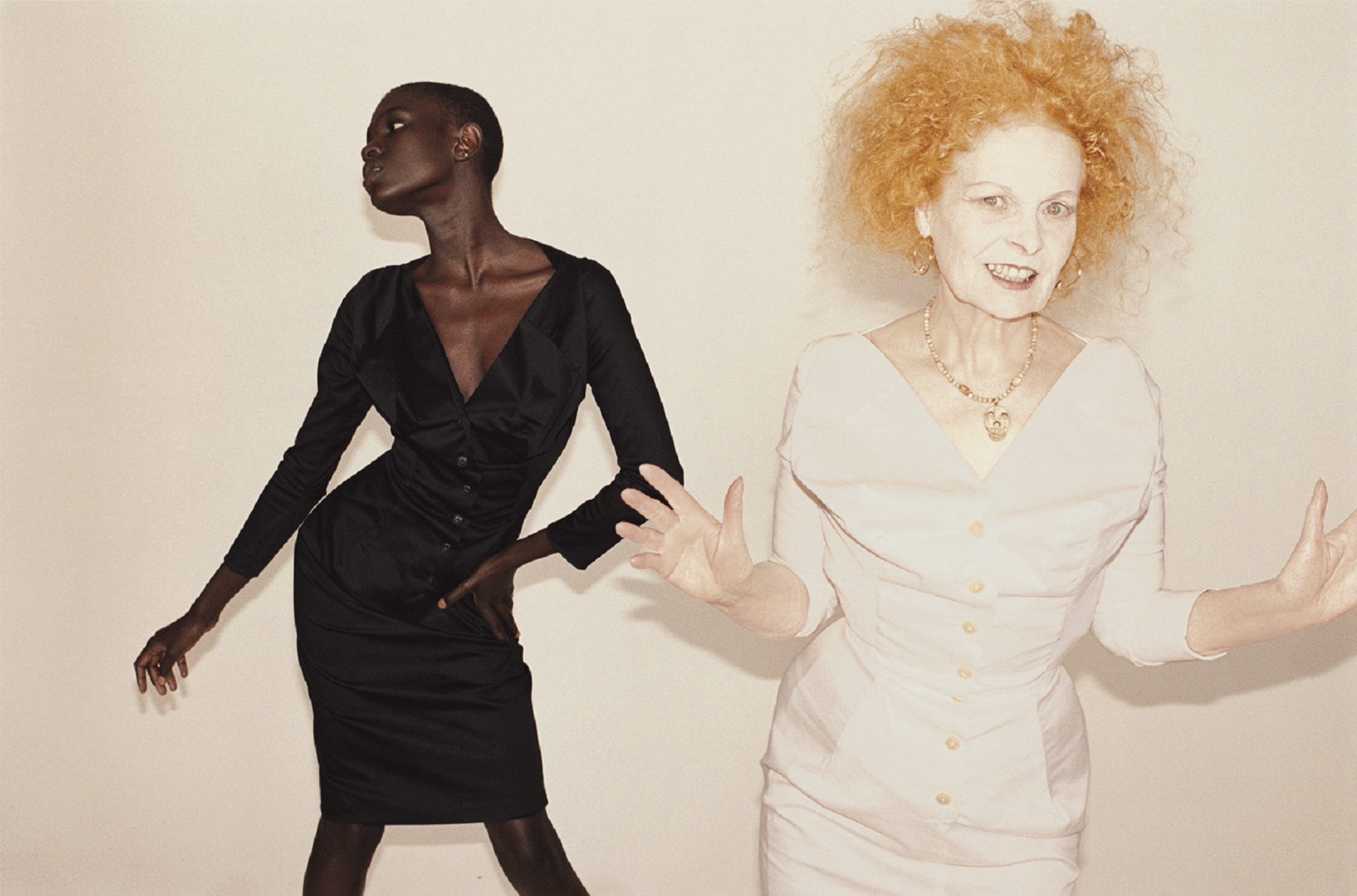 Spring Summer 2008, London 2007
Photo: Juergen Teller / Courtesy of Vivienne Westwood
They all are very exceptional experiences," mused Kronthaler. "I couldn't choose one, pick one, because all of them I enjoyed a lot. They were real experiences, a pleasure. But if I look at the pictures, I always remember where it was."
He pointed to an image of Westwood sitting on a giant green trashcan against a neon blue wall, and noted that this was taken on the South Bank of London five or six years ago. "They've done it up and it's not like that anymore; it was this place where the walls were full of weird colors and there was a skateboard place where there was a lot of graffiti," he recalled. Another photo—where Anderson crawls towards him—was taken after he dropped his cupcake on the ground. "We just had the giggles, we were dying of laughter. Because it was so stupid," grinned Kronthaler.
"It's just these little moments," he explained. "You do this when you know each other. When you know each other, you've got that link."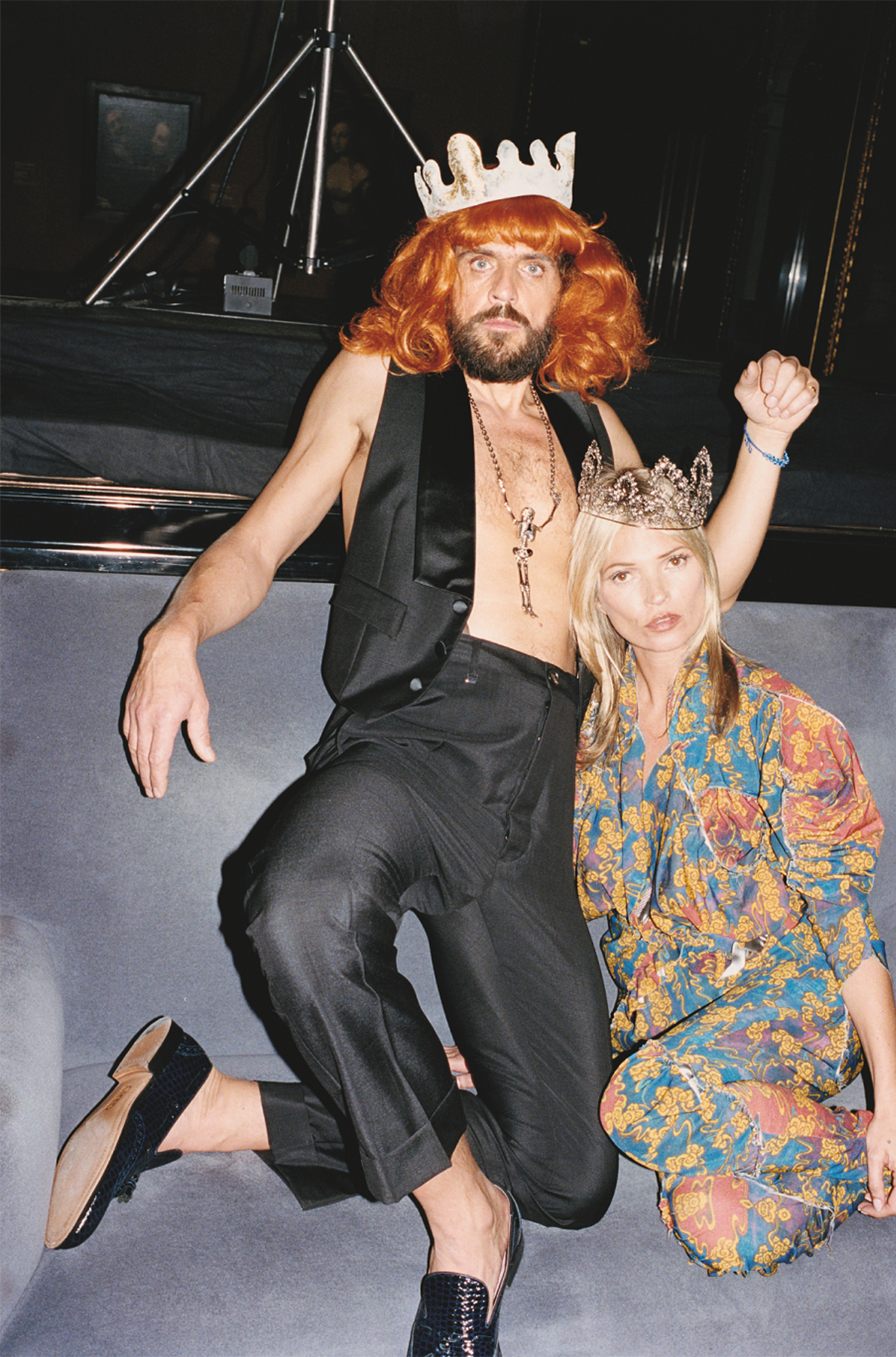 Spring Summer 2013, Kunsthistorisches Museum, Vienna 2012
Photo: Juergen Teller / Courtesy of Vivienne Westwood
0 Comment