The blending of art and fashion goes back a long time, but with Surface Conversion, Angela Missoni is hoping to make a more overt partnership. Her new project aims to bring artists into the brand's Madison Avenue location in New York, transforming the space.
"[For] a long time I was thinking this space had the potential to become something more," the designer told FU last night at an event to fete the project. "I wanted to do something with art, and finally I made it."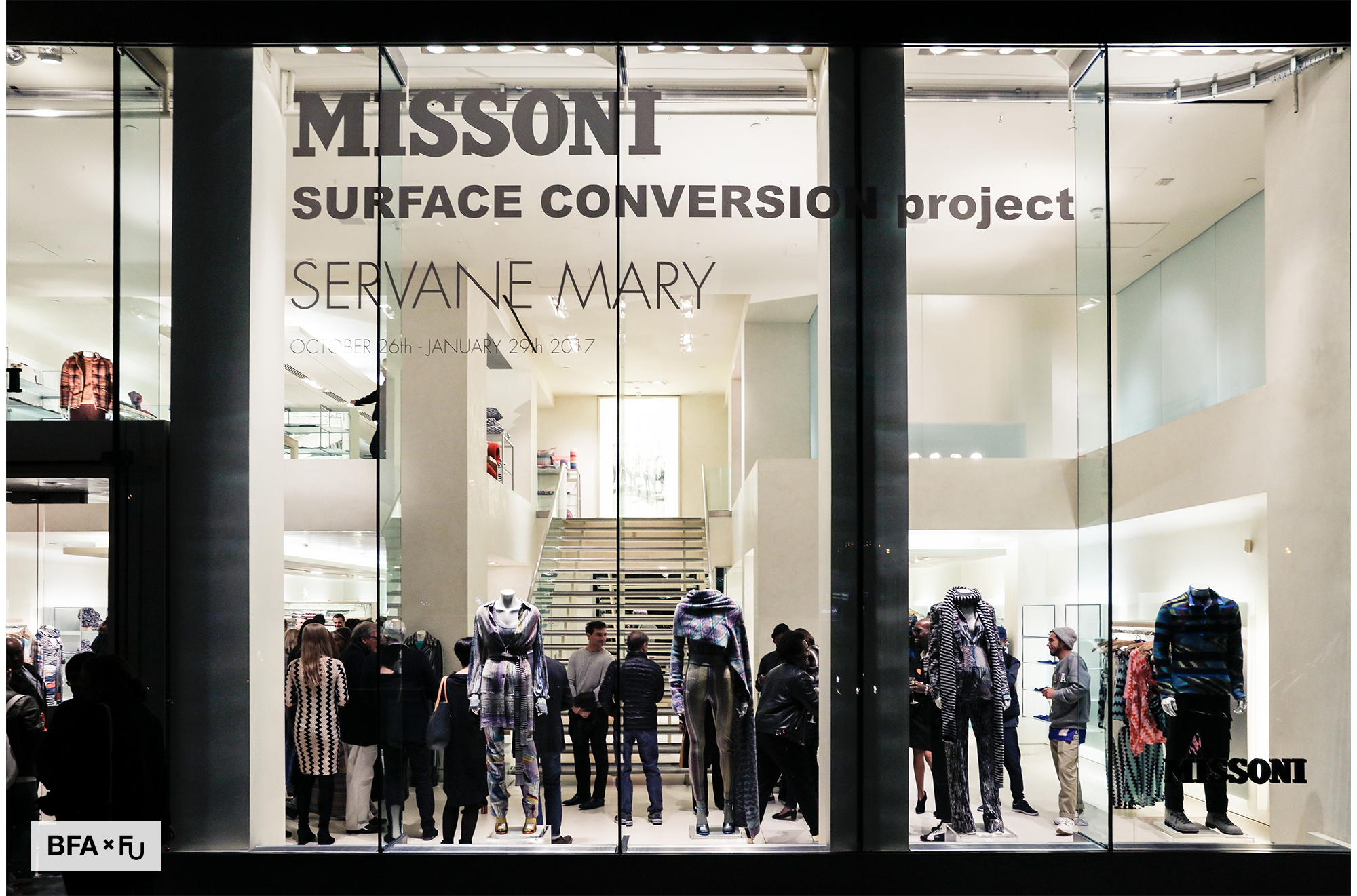 Windows of the Missoni flagship store in New York
Photo: BFA.com. View more at BFA.com
The first artist to collaborate with Missoni is Servane Mary, who works with archival press images of women. For the store, she has not only fitted the windows with a large black and white image of cowgirls sitting on a fence, but also on surfaces within the store, including a stand-alone piece that greets guests at the top of the staircase on the second floor. "The first the idea was to do something on the window. So, the outdoors, the public space," said Mary, who was on hand not only to celebrate, but to perform with her band, The Cornichons. "Then we decided to extend the exhibition, the project, to the inside of the shop, to connect the inside and outside.
"It's the first time I've worked with fashion, but the connection is really a tradition," the artist continued, noting that fashion and art have long been intertwined.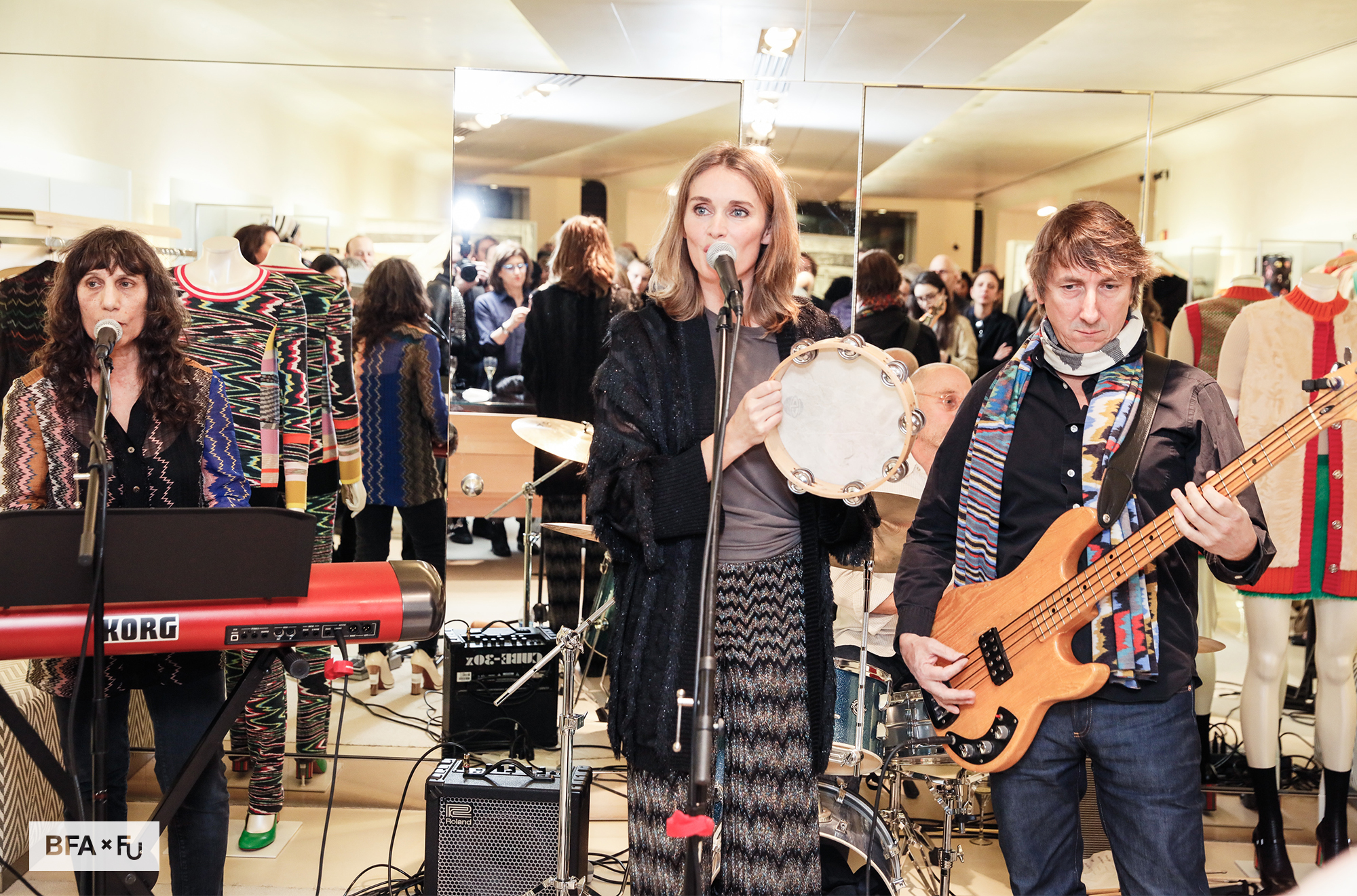 The Cornichons. From left: Aura Rosenberg, Servane Mary, and Jose Martos
Photo: BFA.com. View more at BFA.com
Missoni would not disclose whom she plans to invite to transform the space next, but this is only the beginning for what is shaping up to be an interesting endeavor. "I'm going to do [a new partnership] every three months," Missoni said of the ongoing initiative, which is not limited to visual arts. "So, at least four times a year, there will be a [new] installation [that] gives an artist the opportunity to change the surface of this space."
Servane Mary's Surface Conversion installation is now on view at the Missoni flagship at 1009 Madison Avenue in New York until January 29th.
0 Comment