Fashion has long had a love affair with Charlotte Rampling. To this day, many are still obsessed with her turn in The Night Porter, for which a famous image of her in a Nazi hat, leather opera gloves, trousers, and nothing else, has become an odd icon of subversive-chic style.
But over the years, the Academy Award-nominated actress (who began modeling in the 1960s) has been photographed by Helmut Newton and Juergen Teller, and has even appeared in campaigns for Marc Jacobs and Nars. Rampling, now in her 70s, has always been culturally and fashionable relevant.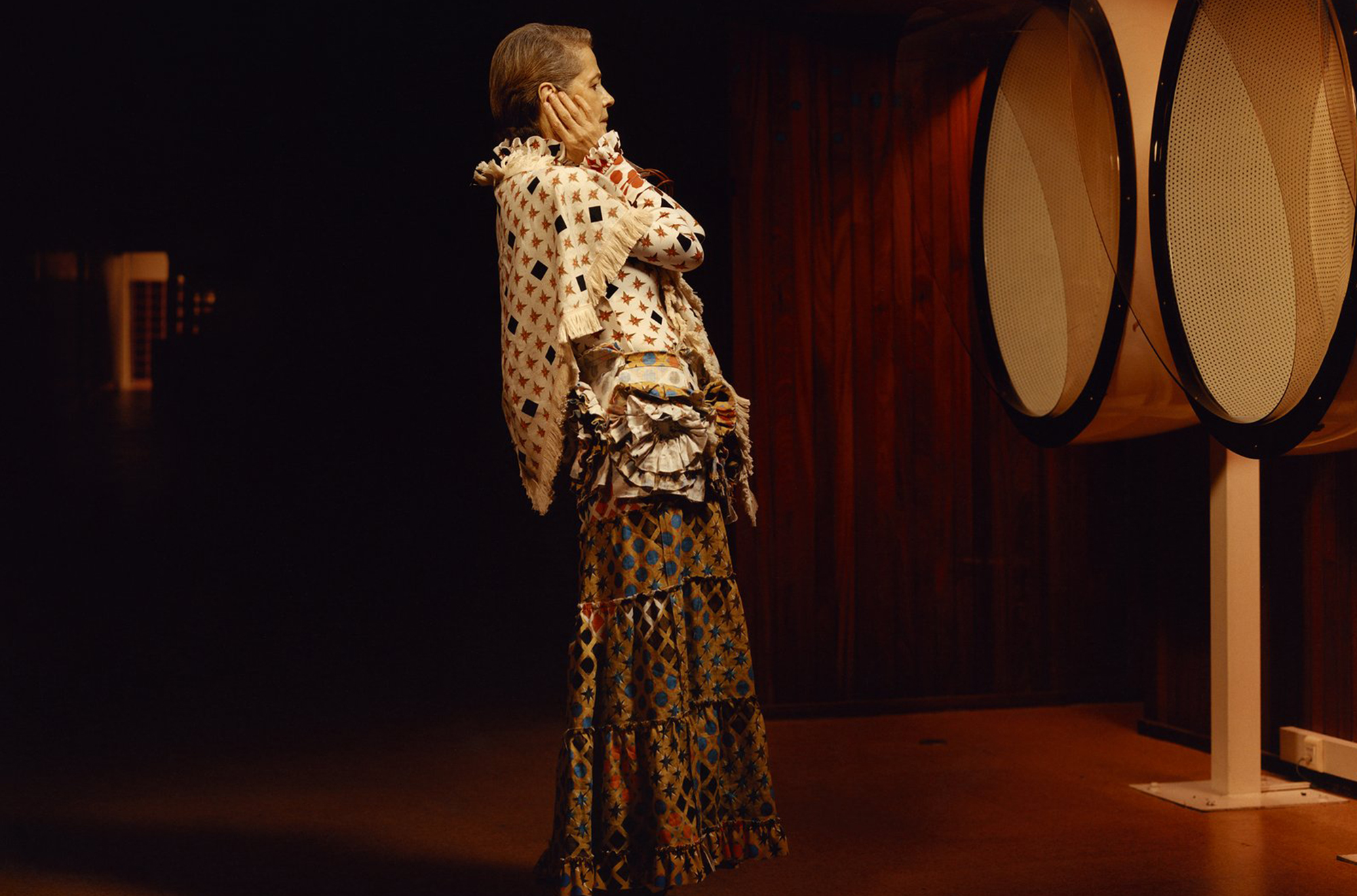 Photos: Courtesy of Loewe
It's no surprise then that Jonathan Anderson would choose her to show off his Spring 2017 collection for Loewe, casting her in the house's "seasonal book," Publication No.12. The images (lensed by Jamie Hawkesworth, of course) were shot the day before the show in Paris, and also include model Kiki Willems. It's worth noting that Rampling isn't the only model-slash-actress Anderson tapped this season—Chloë Sevigny stars in the designer's J.W.Anderson Spring 2017 campaign.
Rampling, who recently starred alongside Tilda Swinton in Olivier Saillard's performance, Sur-Exposition, pulls off some of Anderson's more challenging looks with ease, and Hawkesworth tightens in on her face in stunning black-and-white portraits. At the time of the show, Anderson noted that the Spring 2017 collection was freer and more feminine than in the past. His casting of Rampling—a fashion icon of the newly "liberated" woman in the '70s, often appearing in Yves Saint Laurent suits—certainly underscores what the designer was trying to achieve in rethinking notions of femininity and modernism.
0 Comment