Ever since Hedi Slimane did an overhaul on Saint Laurent, it has become of increasing interest to watch what a creative director does with all aspects of a brand's vision, not just the clothing. Now, all eyes are on Dior under the leadership of Maria Grazia Chiuri, who is quietly revamping the couture house for the modern consumer. While Chiuri isn't going for an overt makeover (she's not changing logos, or names, or atelier locations), she did proclaim that she would position the brand as one that puts women front and center—a promise she is making good on.
Today, Dior released the first campaign under Chiuri's direction, also announcing that the images are part of a larger project, titled The Women Behind the Lens, which aims to create "a body of photographic work made exclusively by women." French photographer Brigitte Lacombe is at the helm, shooting twins Ruth and May Bell (both of whom walked in the show).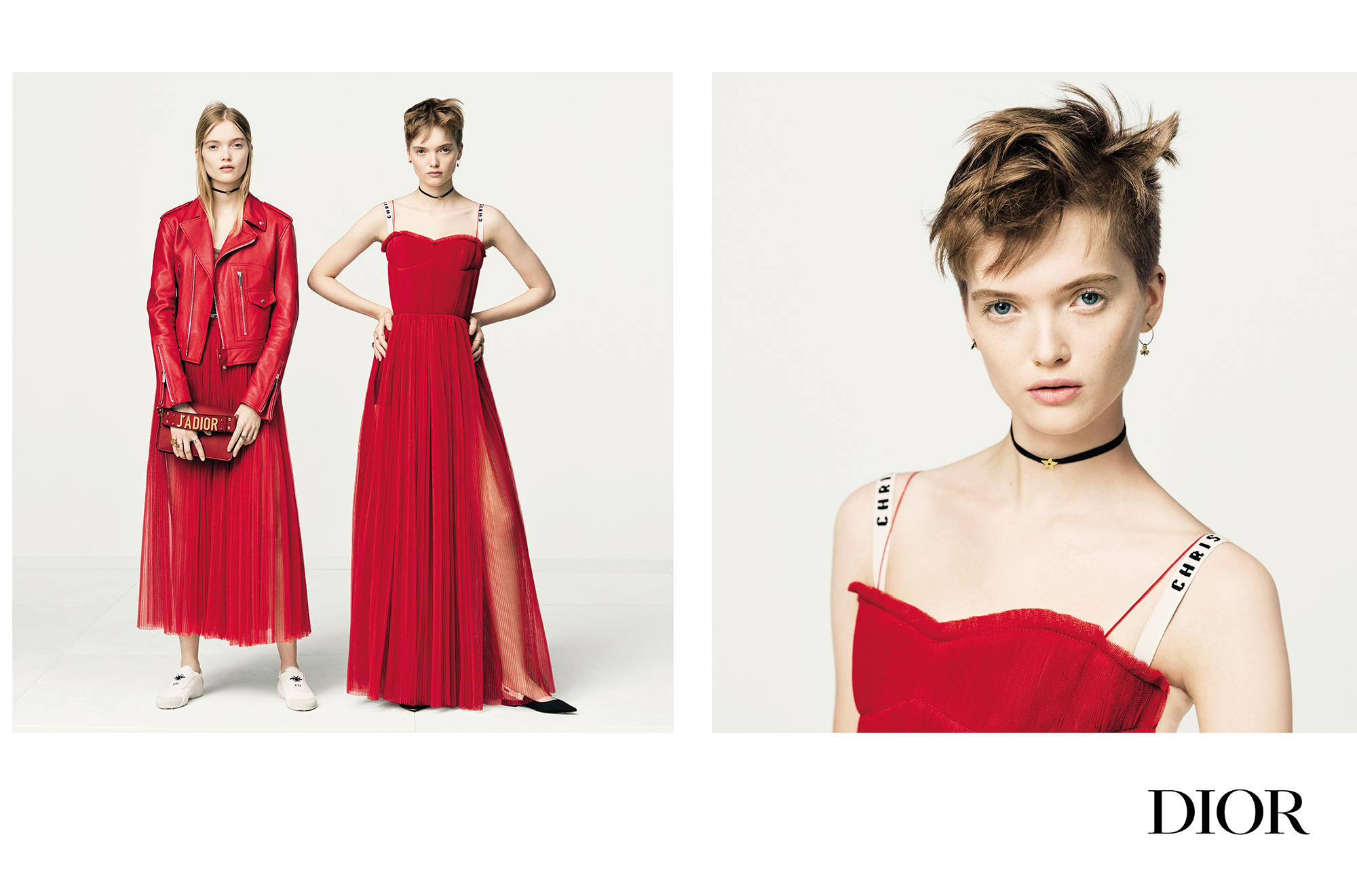 Photo: Courtesy of Dior
The images are stark and minimalistic (as are the hair and makeup, by Peter Philips), which works wonders to showcase the ultra-femme clothing. The more costume-y aspects of the runway ensembles, such as the fencing gear, do not appear. Unfortunately, neither does the "We Should All Be Feminists" t-shirt.
"I am very honored and grateful to have been chosen by Maria Grazia Chiuri to photograph her first collection for Dior," said Lacombe. "[Chiuri] has a very clear idea about how women should be portrayed and looked at, which is a point of view that I share and understand." The point of view she speaks of was introduced at the Spring 2017 show, which was heralded as one designed for women, by a woman.
"I strive to be attentive and open to the world and to create fashion that resembles the women of today," Chiuri said at the time. "Fashion that corresponds to their changing needs, freed from the stereotypical categories of 'masculine/feminine', 'young/not so young', 'reason/emotion', which nonetheless also happen to be complementary aspects."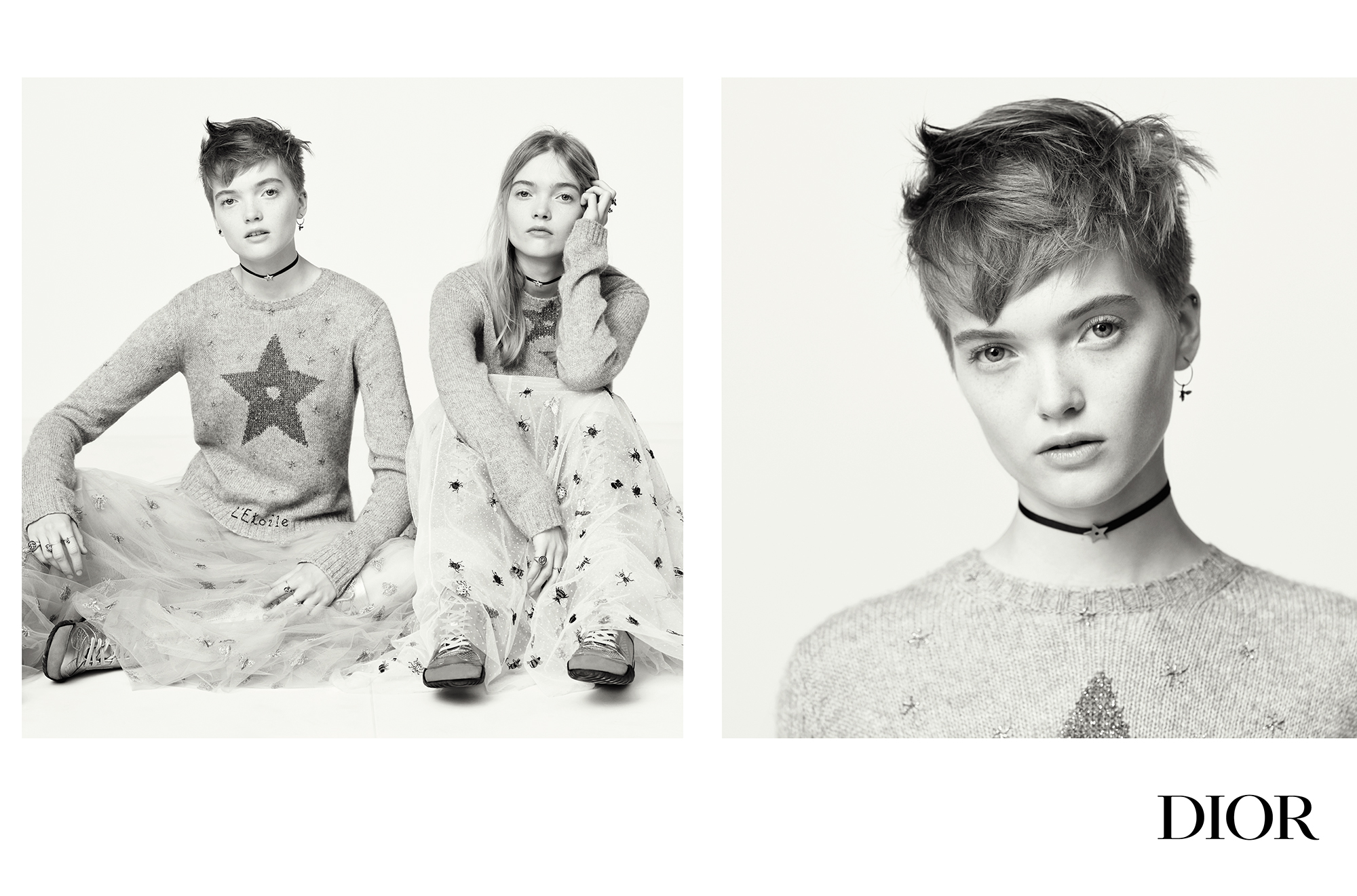 Photo: Courtesy of Dior
While The Women Behind the Lens is certainly an exciting project to see from Dior, there are ways it can (and perhaps should) be pushed farther. For one, if Chiuri is serious about creating fashion for the modern, multifaceted woman, she would do well to consider actually showcasing those woman. Diversity is more than just a gal with short hair, and it goes without saying, representation is important. As for that "Feminists" t-shirt—brands and designers often make big statements at shows. It's quite another to make a statement in advertising, which arguably reaches customers more directly. Many are still turned off by the term, so it would have been huge for a big-name luxury brand to reaffirm such a political move. Yes, the picture should come first. Shoehorning an item into an image just for the sake of a statement compromises the photographer and stylist's artistic integrity. However, the exclusion begins to question the motivation behind the shirt in the first place—was it a hollow message just for the show? Will Dior dare to put it in a store window?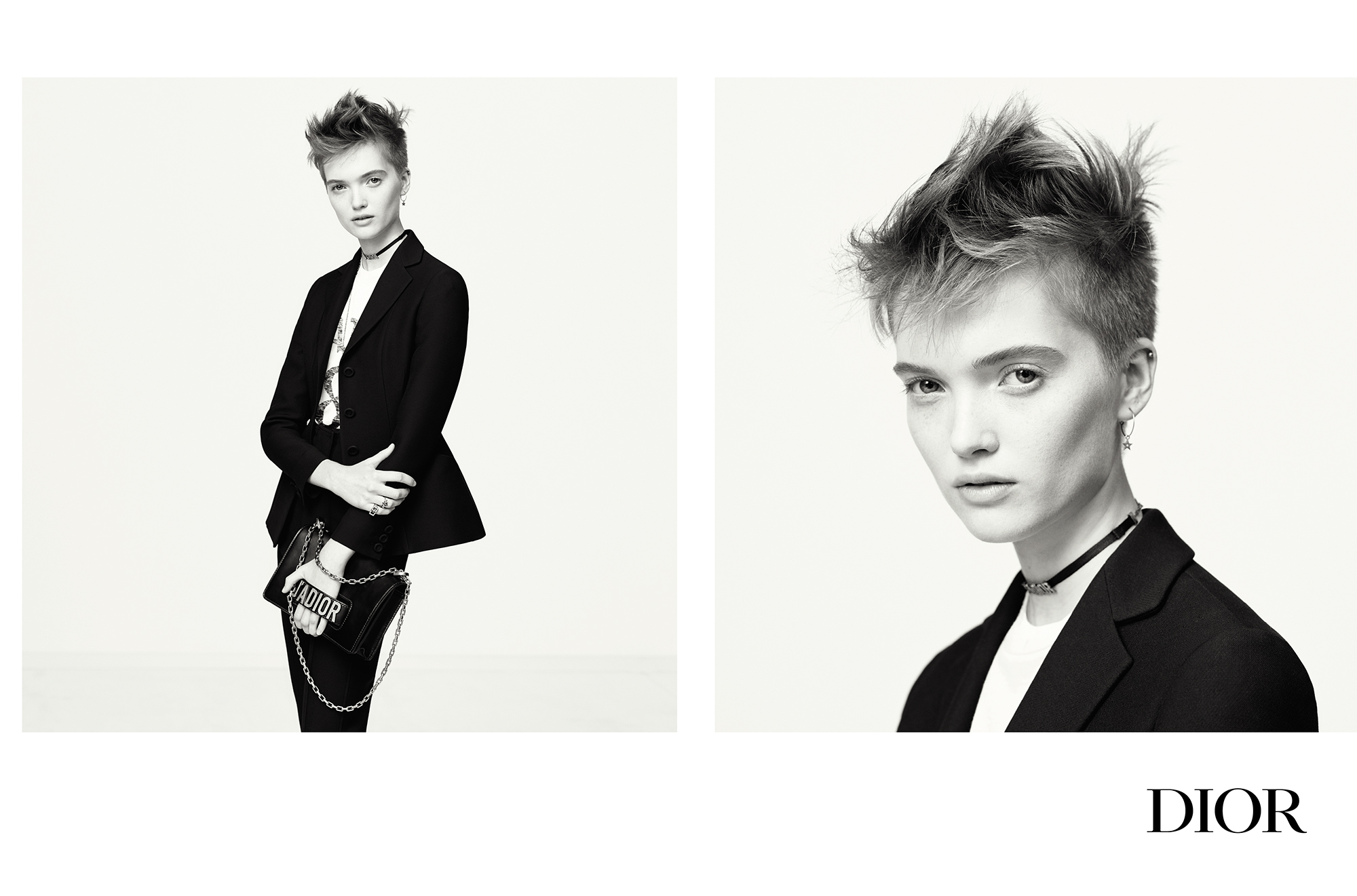 Photo: Courtesy of Dior
But these slight (if not nit-picking) critiques should in no way be taken as dismissive of Chiuri's overall aims and accomplishments. Her promotion of female photographers should be lauded, if only because it mimics the situation with women in charge of major fashion houses—so few, women, in either profession, have been given the same opportunity to work with the top couture houses, despite an abundance of talented women in the industry.
Considering Chiuri is still coming into her own at Dior (and on her own—she had previously worked with a partner for 20 years), what she is doing is quite admirable. The fact that she has room to grow and boundaries to push should be seen as an exciting possibility, not a shortcoming. It cannot be understated how much Christian Dior's 1947 "New Look" collection changed and impacted fashion. So much so that arguably, the house has been riding on that heritage since. For the first time in decades, it feels like Dior is on the precipice of leading another revolution, leaving the fashion industry—an arbiter of diversity and equality issues—scrambling to catch up.
0 Comment