Since taking over as creative director, Alessandro Michele (and his hair) has reinvented the way fashions view Gucci. He brought color and light into a world that was mostly filled with black. The quirky signature style of Gucci has sparked a fashion revolution, and since he is continuously producing more collections (a new capsule debuted earlier this week), it doesn't show any signs of stopping.

Today, the house debuted its Fall 2016 campaign, which, starring industry favorite Petra Collins, is set in Tokyo. In the Glen Luchford-lensed images, a crew of Gucci kids wander about the city, exploring everything from tea houses to pachinko parlors, while donning pink fur coats and kimono-esque gowns. Below each image is a caption that describes what the Gucci kid might be thinking or doing in the moment.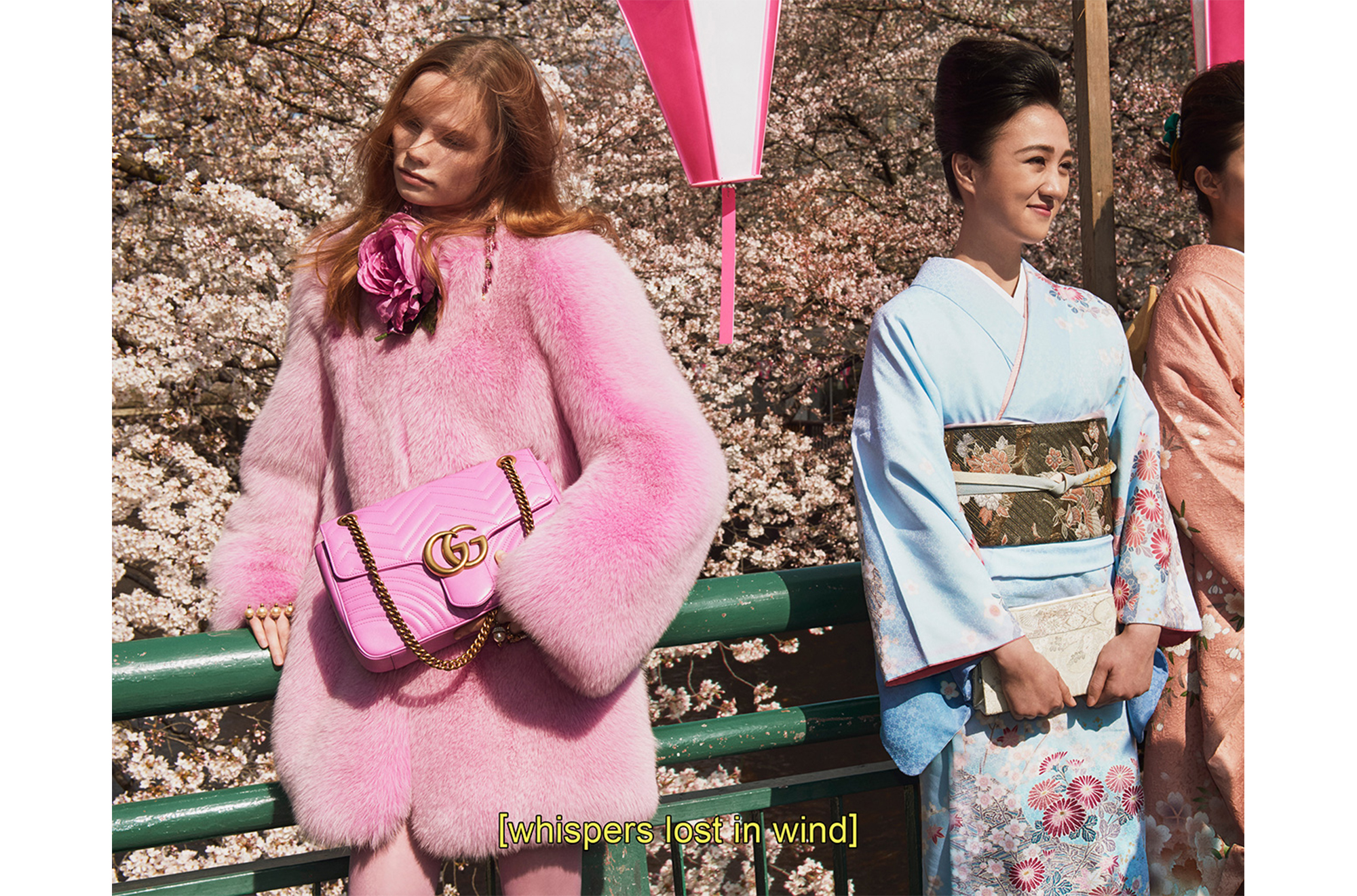 Photo: Glen Luchford / Courtesy of Gucci
Exploring youth culture in fashion campaigns has been incredibly popular over the past year. For Spring 2016, Alexander Wang created the "Wang Squad", a collection of the coolest models and musicians who ran around New York. Michele's version of this is significantly more tasteful (Unlike Wang's ads, there are no models posing with male genitalia or making out with Travis Scott in a bathroom), but the similarities between the two campaigns are uncanny. Maybe designers are realizing that hyper youth culture is what sells fashion. Kids with money will do anything to be cool, and if that means buying a Gucci fur coat or a floral suit, so be it.

When all is said and done, fashion is supposed to create a fantasy, and what's more fantastic than feeling forever young?

0 Comment