As if you needed another reason to be glued to your phone, Gucci has announced that today it will allow its Snapchat to be taken over by 24 artists, each for one hour at a time, in a new video venture, #24HourAce.
The project is a decidedly high-concept approach to social media and brand marketing, but this isn't the first time Gucci has handed over its social accounts to artists. Previously, the house had its #GucciGram Insta initiative; photographer-It-girl-model Petra Collins took over the its Snapchat while shooting the Fall 2016 campaign in Japan; and then there's Gucci Ghost, which is a monster art collaboration in its own right.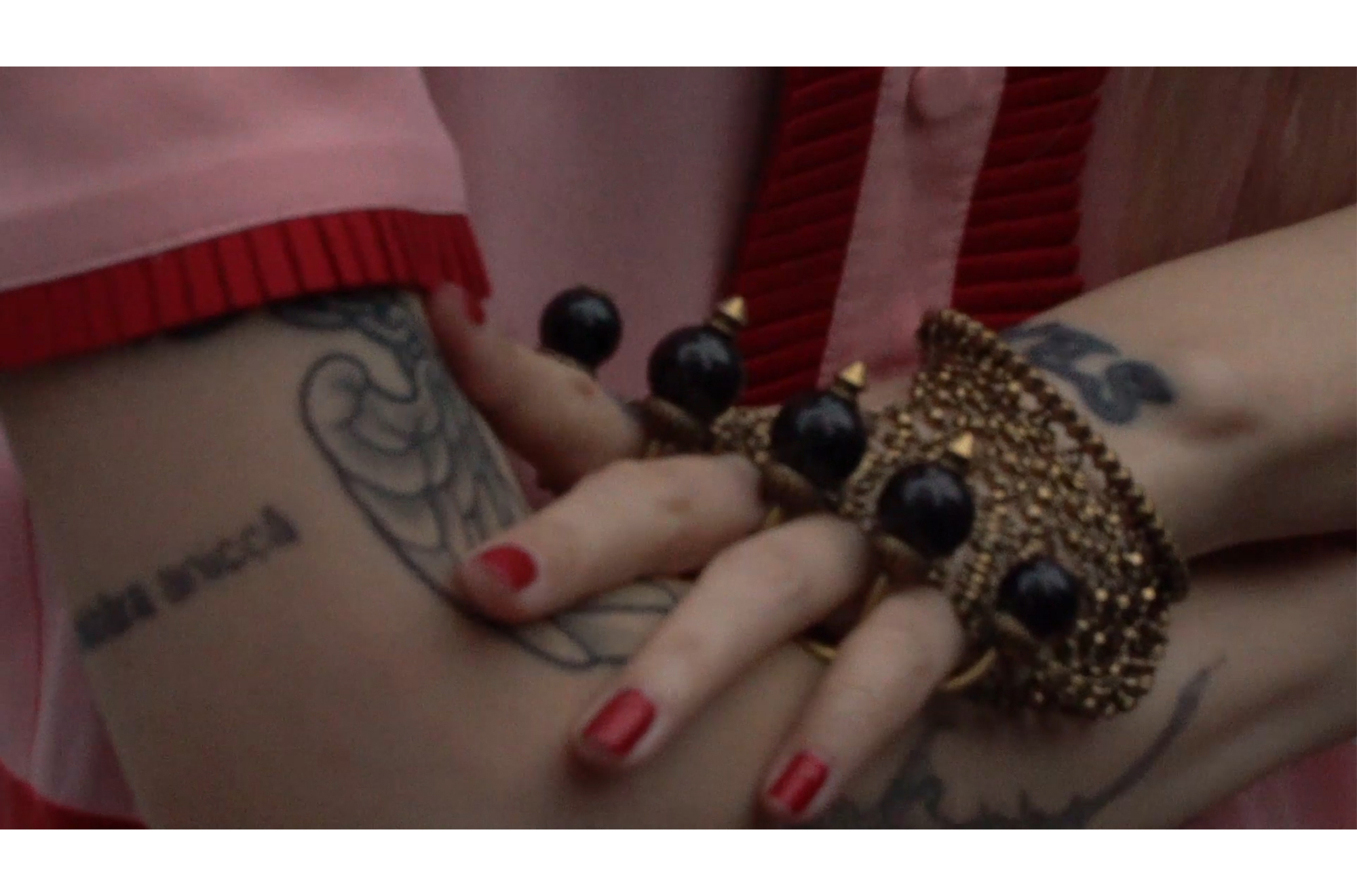 Chikashi Suzuki and Taro Okagawa for Gucci / Photo: Courtesy of Gucci
For #24HourAce, artists including Sue de Beer, Frank Nitty, and James Kerr, among others, were asked to create 60 second videos—all using the theme of Gucci's signature grosgrain-trim Ace sneaker--that were posted to Instagram last week (you can also find them on Gucci's website). And today, these same artists are using Snapchat to explain their collaborations, which might just be the most highbrow fashion use of the social media platform ever (apologies to those who really love those doggy filters). The schedule of artist takeovers starts in Tokyo and ends in NYC (hitting every time zone in between), making it a truly global, all-day experience.
Yes, this is advertising. Yes, Gucci is trying to sell you something. But the amount of clever consideration that has gone in to these social-media campaigns is downright fascinating. Fashion advertising and imagery across the 20th century was incredibly inventive, but unfortunately overlooked in its time. By the 2000s, it also seemed to stagnate a little bit—we had seen and done it all before. But this new way of layering content across platforms is innovative—allowing for modular projects like #24HourAce to fold in to a broader identity for the brand, including their major print ads.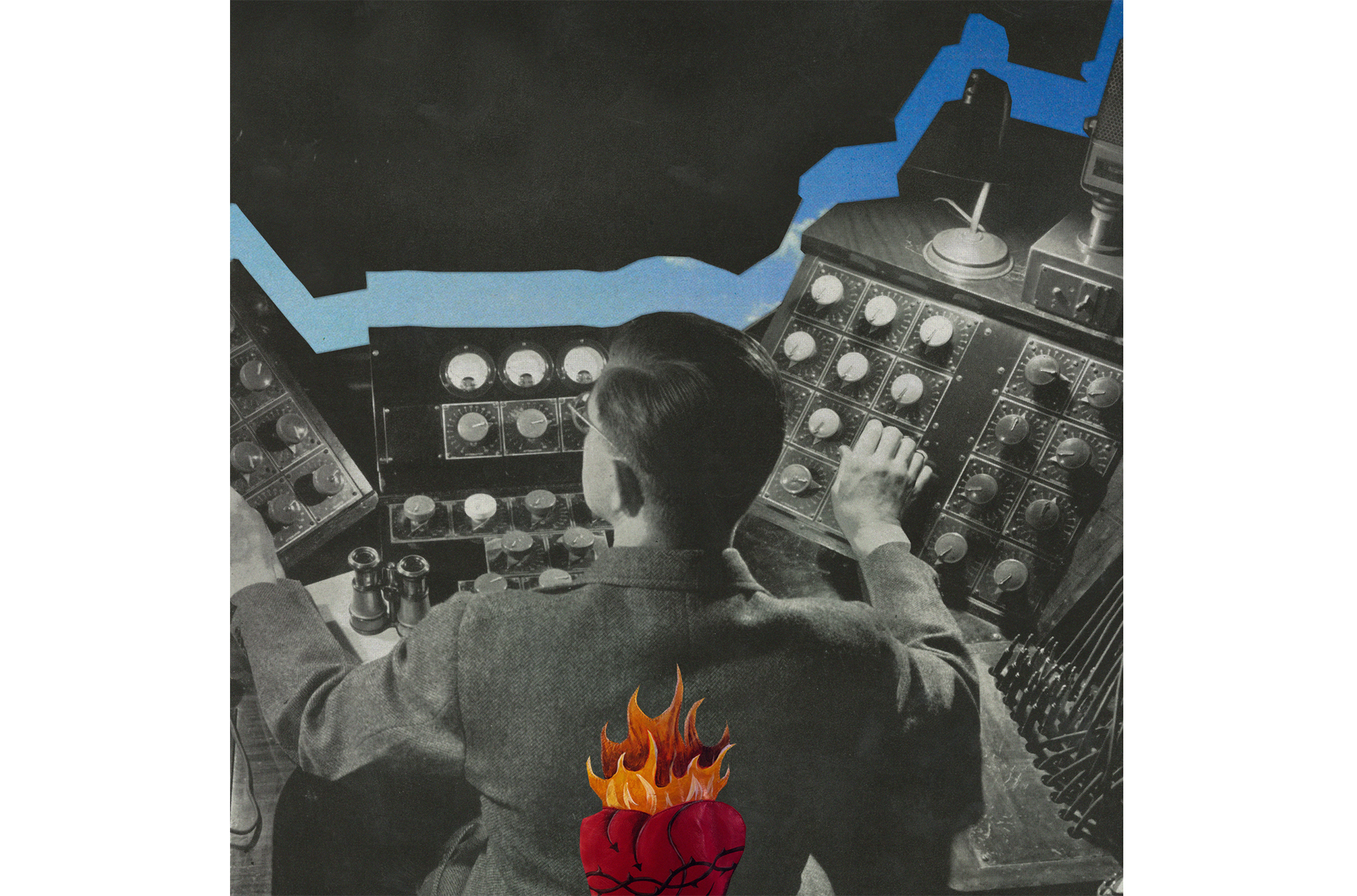 Rita Zimmermann for Gucci / Photo: Courtesy of Gucci
Some might dismiss this venture (and ones like it) due to the involvement of social media (guys, Snapchat is not just for teens anymore). Plus there's that whole belief that anything put out by the world of fashion is superficial. But glazing over Snapchat's significance is daft, considering the marketing statistics (ads on the platform are viewed up to one million times per day). And without going full-on Meryl Streep in Devil Wears Prada, fashion should be recognized for having a deeper connection to our lives and identities than most people bother to give it credit for.
This is obviously not the first time a fashion house has collaborated with artists. Designers have paired with illustrators, artists, and photographers as far back as Paul Poiret in the early 1900s. When these partnerships are done well, they stick out in the public consciousness for all the right reasons. Think of all the amazing work done by photographer Guy Bourdin for companies like Charles Jourdan Shoes or Bloomingdales, which gave him free creative reign. Sure, we can't buy those products anymore, but the images live on forever as some of the most influential examples fashion photography in history.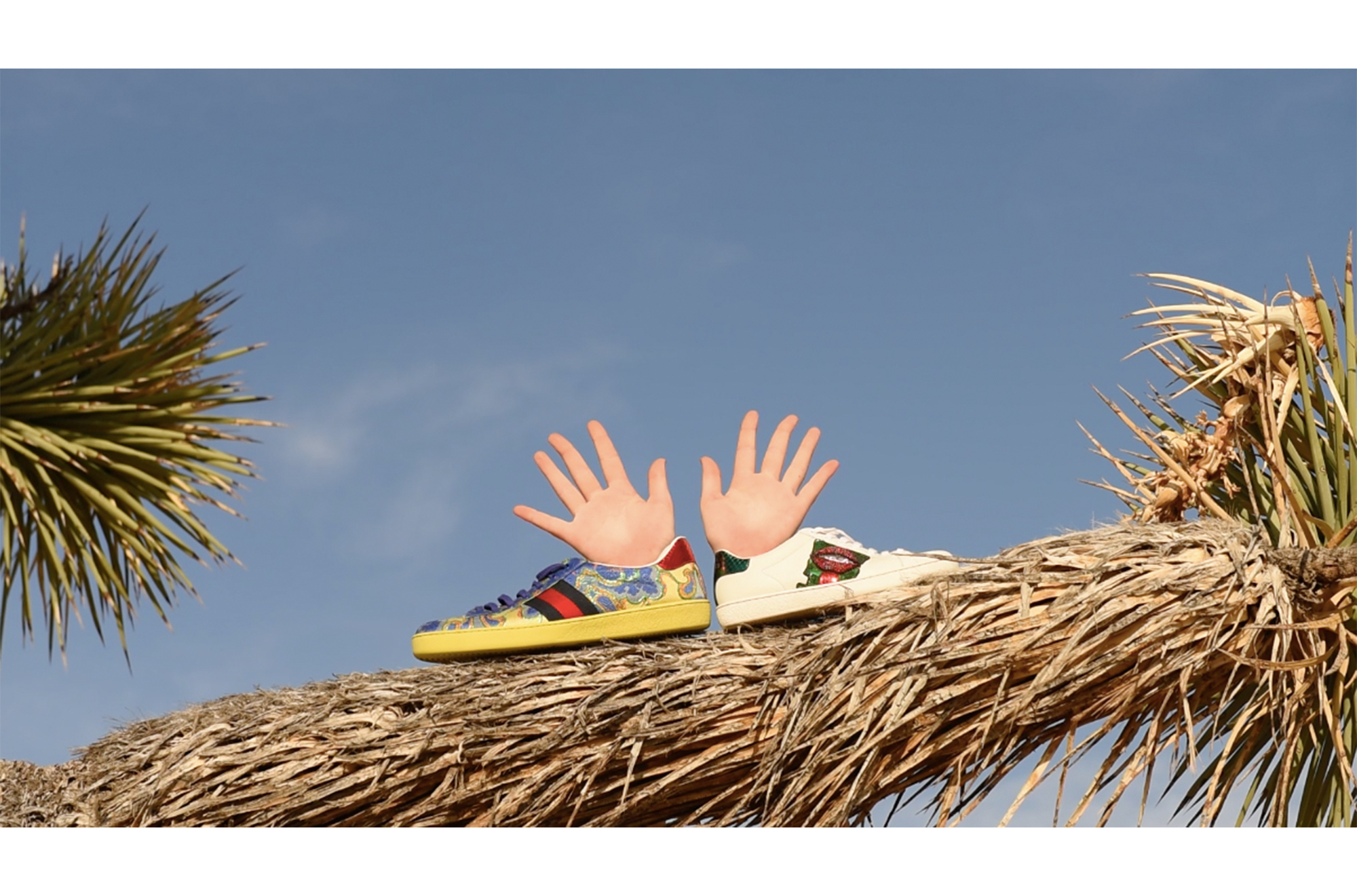 Prue Stent for Gucci / Photo: Courtesy of Gucci
Obviously, it's far too soon to measure the cultural impact of Gucci's projects. For the moment, the company is solidifying its cool factor, which was set in motion through Creative Director Alessandro Michele's designs. In the meantime, as brands are embracing new digital channels to reach and influence consumers, it is worth examining noteworthy approaches to advertising, especially when campaigns like #24HourAce spark a discourse about the blurred lines between media, consumerism, and modern art.

0 Comment