A designer collection with the Department of Sanitation—this is something new. Heron Preston, the artist and designer who has collaborated with Kanye West and Nike in the past, launched his latest project, "Uniform," at the DSNY Salt Shed last night.
"I wanted to redesign uniforms, always," said Preston at the event. "Then one day, I started kind of challenging myself about what I actually really cared about in life. I hit 33 and was like, what am I doing? Let me pause and think about why am I doing all this? What do I care about? And then how can I incorporate what I care about into how I make a living?"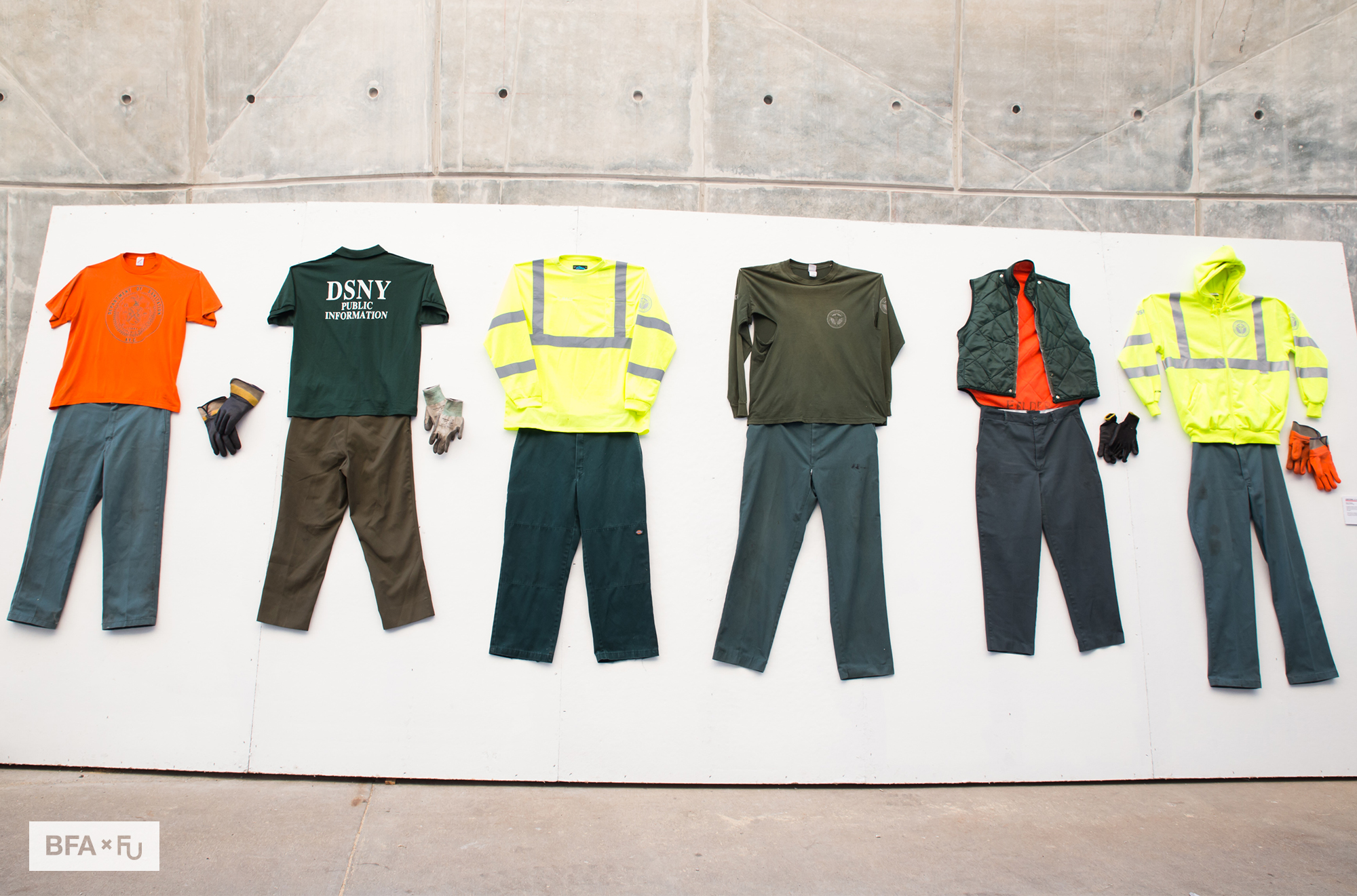 Photo: BFA.com. View more at BFA.com
Preston was swimming in Ibiza when he hit a plastic bag. (And what could be more fashion than lamenting stray litter while luxuriating on a yacht in August?)
"I was like, ew, I hate litterbugs. I hate when my beaches are dirty. I want to get involved in cleaning up beaches," related Preston. "Then I was like, wait a minute, I also want to redesign uniforms, and I was like, wait, DSNY is a uniform force that cares about the same things that I do. They have "don't litter" printed on their trucks. They have the 0x30 waste initiative. They have Refashion NYC, which inspires New Yorkers to donate their clothes. So I was like, wait a minute, they care about the same stuff that I do."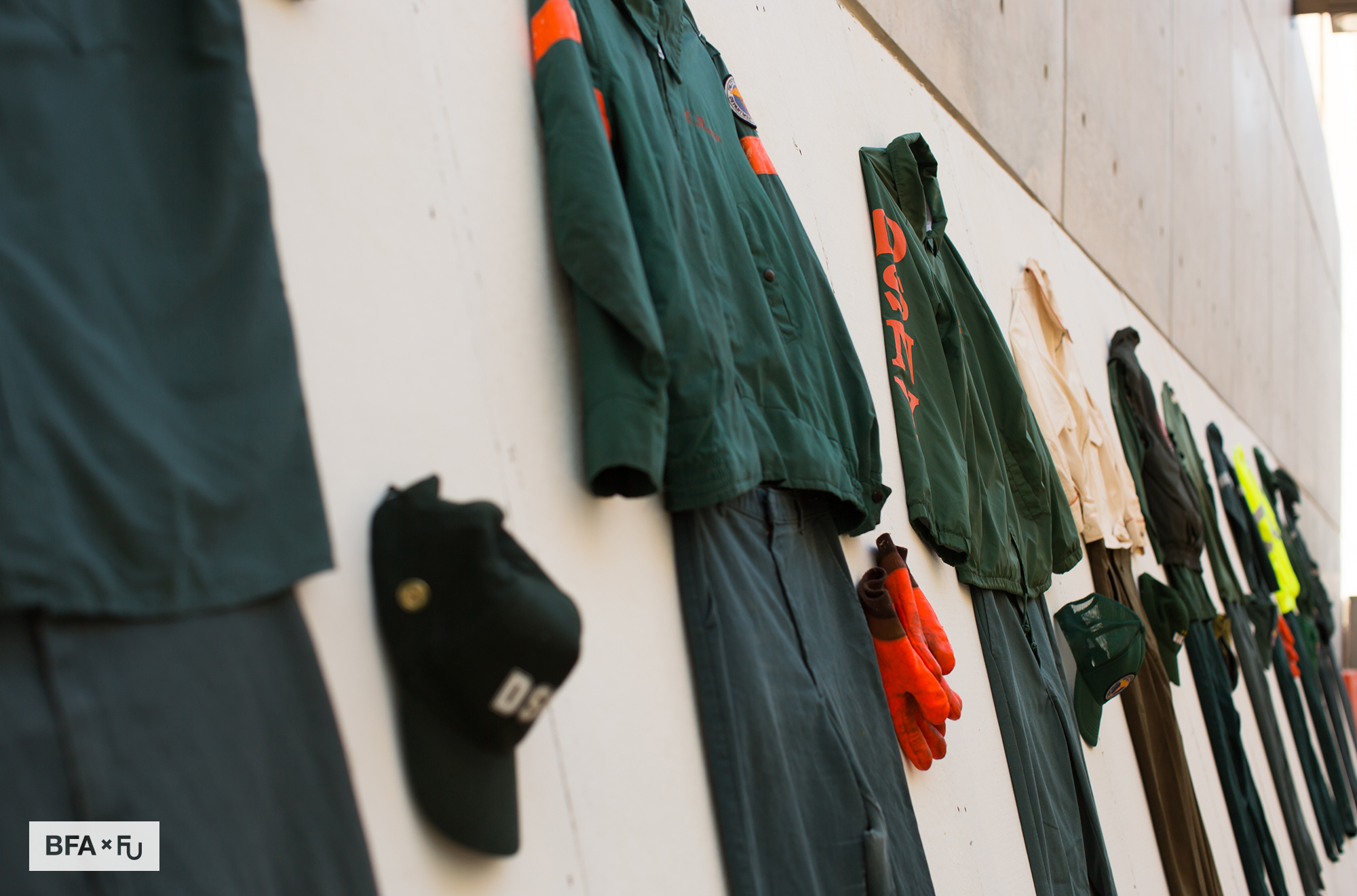 Photo: BFA.com. View more at BFA.com
The resulting collection—an assortment of reconfigured used tees, hoodies, and vests given Heron's stamp—was on view for Preston's friends—Virgil Abloh, Maxwell Osborne, Dao-Yi Chow, Dev Hynes, and more—on the edge of the West Side Highway at the DSNY's salt facility.
"We can meet in the middle and do something special together," said Preston of the collab. "New York has the largest sanitation department in the world. They're so essential."
0 Comment