H&M collabs seemingly never fail to cause mass fervor and near hysteria. We've seen Karl Lagerfeld x H&M sell out globally within 24 hours, eBay bidding wars over Versace x H&M (including everything from gold mini dresses to garment bags), and intense analysis of Margiela's translation to the larger market. And who can forget last season's Balmain insanity?
Last night, Kenzo's Humberto Leon and Carol Lim gave us the latest high-fashion-meets-fast-fashion offering.
The collection was bold—it was just as much a reflection of Lim and Leon's understanding of current club kid culture as it was a retrospective of Kenzo Takada's own aesthetic and social legacy. There were empire-waist zebra-print frocks, half-kimono quilted jackets, pink shearling-lined faux leather jackets with gold button detailing, electric-blue zebra thigh-highs, and more. The palette was loud. Almost every look brought in fluorescent hues and primary shades. Oversized, ruffled dresses in floral and animal print appeared throughout. Color-blocked, '90s-styled cropped pants for men and women also popped up.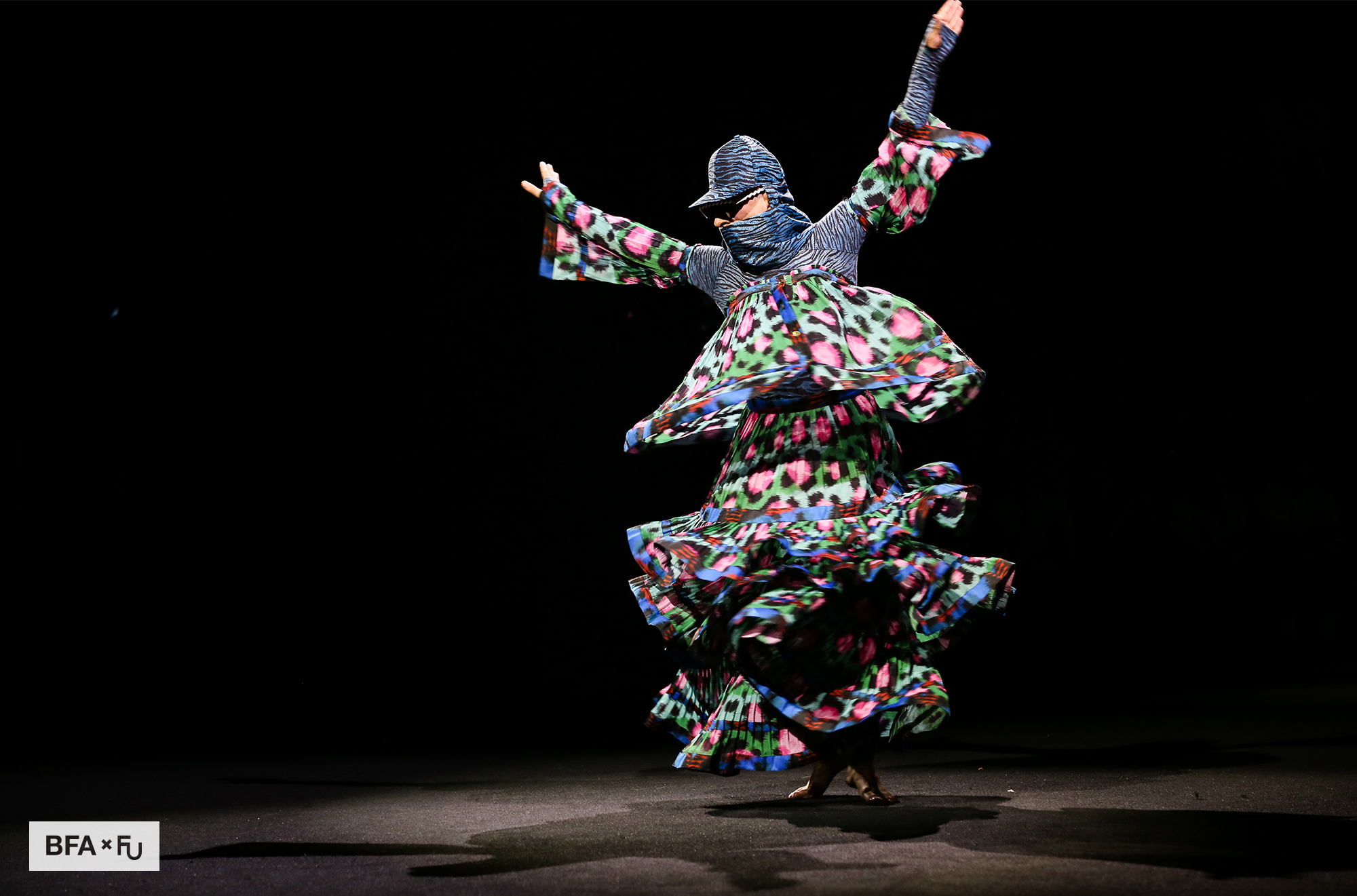 Photo: BFA.com. View more at BFA.com.
Is it wearable? That depends on the intensity of your personal look—it's certainly not for a quiet dresser. These pieces would be at home in the Bushwick warehouse scene. They are not form-fitting or particularly gendered. They have real energy and a tone of celebration. They're not discreet. They're not for everyone.
After the show, which was an electric dance routine choreographed by Ryan Heffington (the man behind Sia's "Chandelier" moves) set to drums, beatboxing, singing, and horns, French singer-songwriter SoKo commented that it was the most diverse and exciting fashion show she'd ever seen, both in terms of the range of performance—all the different instruments played and musical genres referenced—and the casting. "It's still too rare to have so many people of color in a fashion show," she said.
Others seemed to agree. Whether or not the styles were for you, the presentation of the clothes was fresh. It was a fantastically produced throwback to when shows—like Takada's 1977 offering, which featured a performance by Grace Jones and was referenced by Lim and Leon in Kenzo's Spring 2017 collection—were actually fun. It takes a lot of resources to produce something of this magnitude: Jean-Paul Goude directed the runway romp and Ice Cube performed at the after party (neither of whom come cheap). But it's worth noting that it doesn't take H&M-level funds to cast a show that represents the diversity of the consumer.
Kenzo x H&M drops November 3.
0 Comment