What is it about Martin Margiela that continues to fascinate people, and has inspired such an avid following? Sure, the mystery surrounding him is enticing, but at the heart of what makes him such an interesting figure is his contrarian approach to fashion. It's an avant-garde design ethos that continues to be rediscovered and unpacked.
He wasn't the obvious choice to head up a major luxury brand, but from 1997 to 2003 he did just that, at the helm of Hermès. It is this intersection of tradition and experimentation that will be explored in the newly announced exhibit Margiela–The Hermès Years at the ModeMuseum in Antwerp.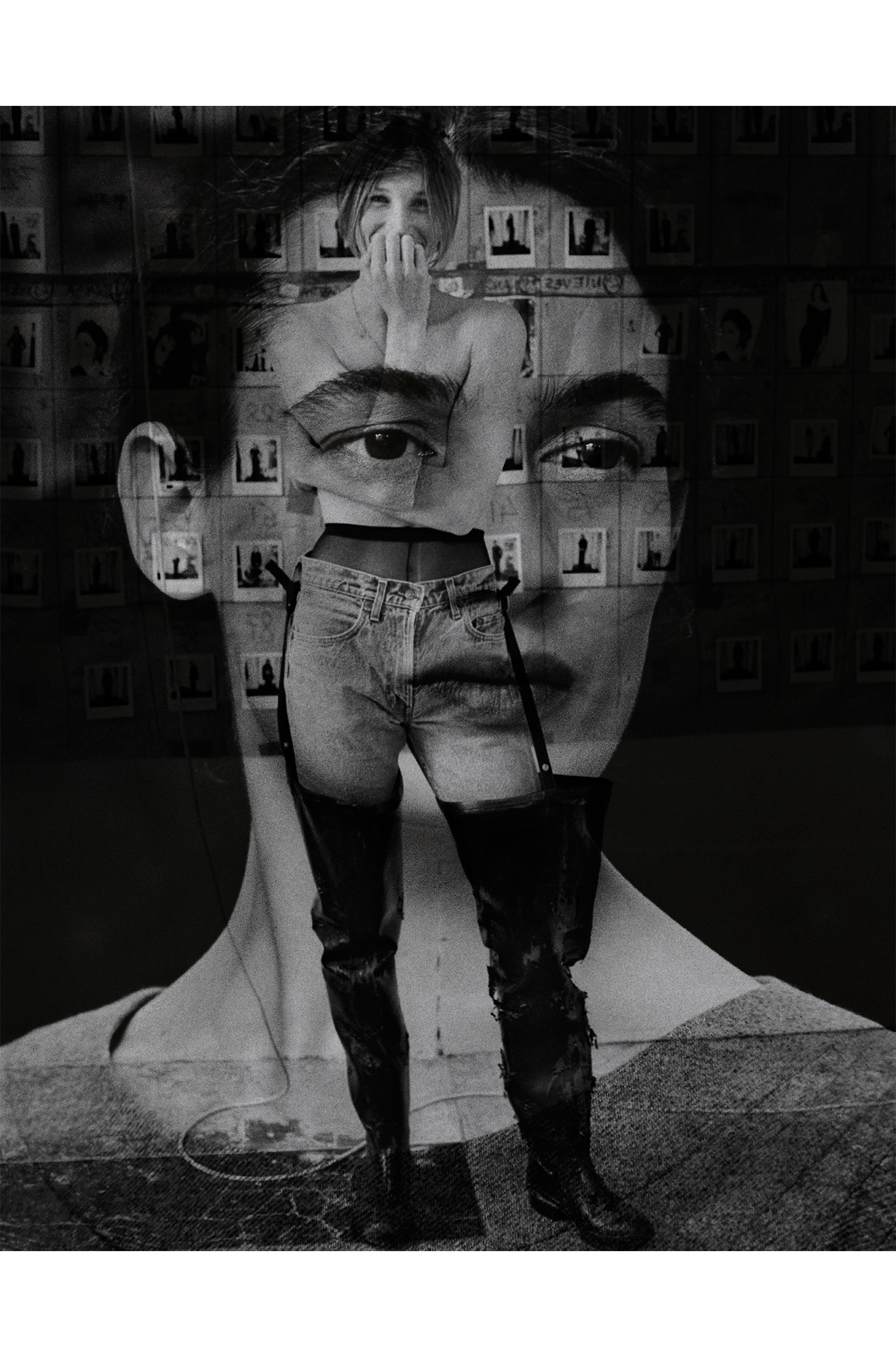 Graphic design by Jelle Jespers. Hermès Autumn 1999/00, photo by Joanna Van Mulder; Maison Martin Margiela Autumn 1990/91, photo by Ronald Stoops
Image courtesy of MoMu
"The fact that Hermès, the crown jewel of Parisian luxury, chose Margiela—an iconoclast who longed to remain anonymous and up to then had never given a single interview—raised quite a few eyebrows," reads a statement from MoMu regarding the then-Hermès CEO Jean-Louis Dumas's decision to bring the Belgian designer in. "The fashion press greedily speculated whether Margiela would apply his deconstruction idiom to the iconic Hermès legacy." He did. A description for The Hermès Years implies that the museum will discuss all aspects of Margiela's pieces from this time, breaking down the color palettes he used (monochrome, in contrast to the historically colorful French house), craftsmanship, and tailoring. In addition to covering the 12 collections Margiela produced for the house of Hermès, the exhibit will also explore the work he did for his own brand, Maison Martin Margiela, and compare the styles presented in both.
With the recent announcements of exhibits on Anna Sui and Rei Kawakubo, it's clear that the cult of the designer is strong. Though Margiela himself has been absent from fashion since 2009, his influence, particularly in luxury style, is still greatly felt, and he is the perfect subject for an exhibit. But it is particularly interesting that MoMu is focusing on this specific time in his career, in which he was applying his design principals to an already established house. Hopefully the exhibit will touch upon notions of personality in brand identity, and whether or not his tenure had a lasting effect at Hermès itself.
Margiela – The Hermès Years will open at MoMu on March 31, and will run until August 27, 2017
0 Comment