In "Model Musings," contributing editor Brittany Adams discusses why catwalkers and campaign stars are more than just pretty faces.

Thanks to social media, the hype leading up to Victoria's Secret's annual spectacle has reached fever pitch. The anticipation and confirmation of which models will be walking the show is now a popular spectator sport, and there's a lot to talk about with this year's cast. The full roster for the show—held for the first-time ever in Paris on November 30—features 18 (!) VS rookies, including Bella Hadid and several of our favorite fresh faces from the runway, in addition to everyone's favorite Angels. (Adriana and Lily and Taylor, oh my!)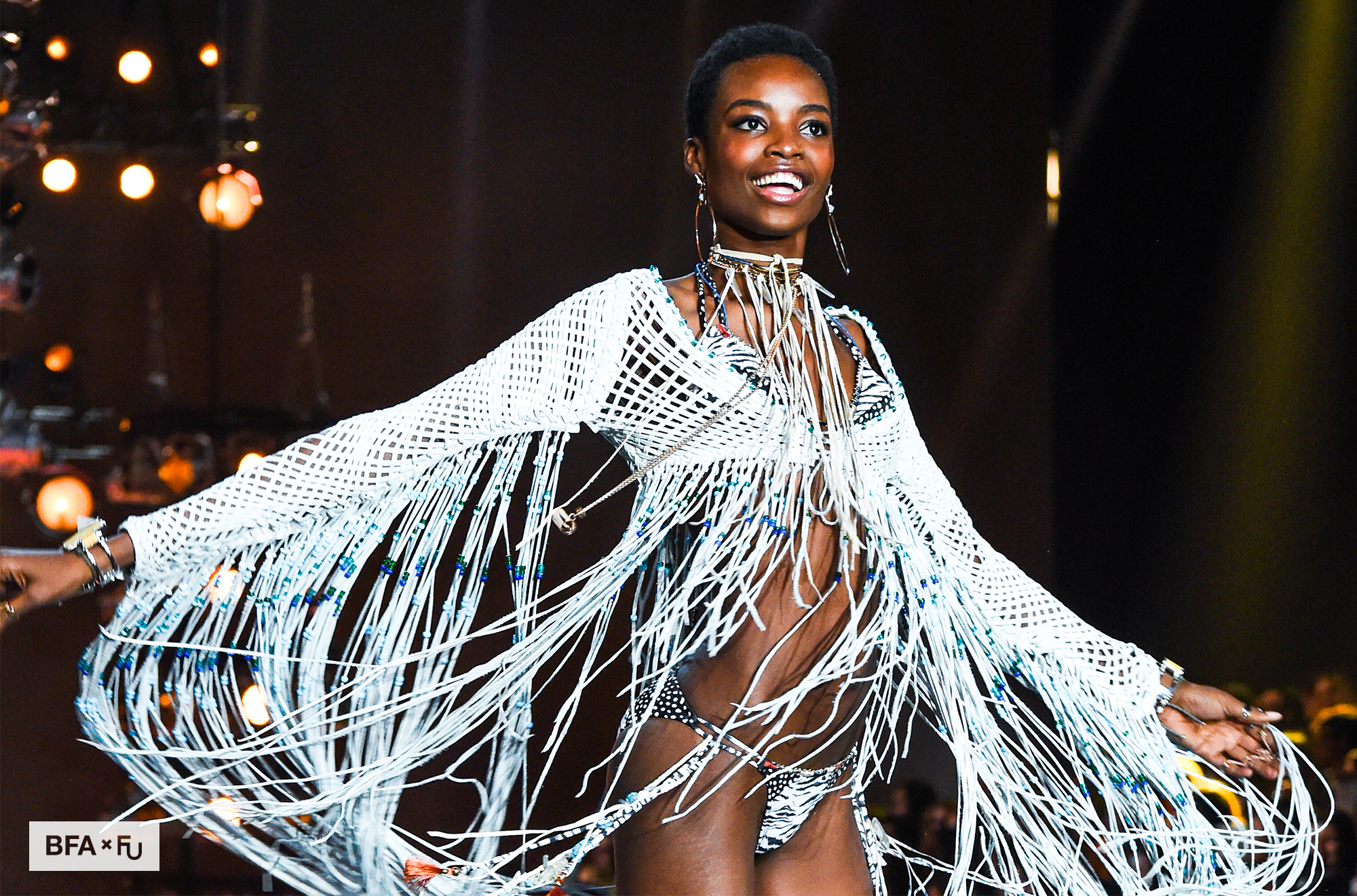 Photo: BFA.com. View more at BFA.com
Other things to look forward to at this year's show include performances by Lady Gaga, Bruno Mars, and the Weeknd (can't wait to see him interact onstage with Bella (in full Angel mode), plus VS comebacks by Karlie Kloss and Liu Wen. With all eyes on the blockbuster broadcast, which will be televised December 5 on CBS, the Victoria's Secret show is easily considered the Super Bowl of modeling. It's the only consumer-facing runway show beamed out to the masses on such a large scale. For little girls tuning in everywhere (who wouldn't otherwise have exposure to fashion shows), this is their formative notion of what modeling is. Therefore, the casting of the show is more important than you might think.
From a sociology standpoint, one of the roster's major improvements was the increase in women of color walking this year's show. (Props to longtime casting director John Pfeiffer.) More specifically, black models. I was ecstatic to see rookies of the year like Dilone and Lameka Fox make the cut, not to mention Saint Laurent exclusive Jourdana Phillips, and brand newbie Zuri Tibby. Speaking of newcomers, other noteworthy additions to the VS family include: the Hadids (pretty much a given, but Bella's body is looking insane lately), sex pot Irina Shayk, curly-haired cutie Alanna Arrington; and a handful of other industry staples finally getting their dues—such as Herieth Paul, Georgia Fowler, Camille Rowe, and Xiao Wen Ju.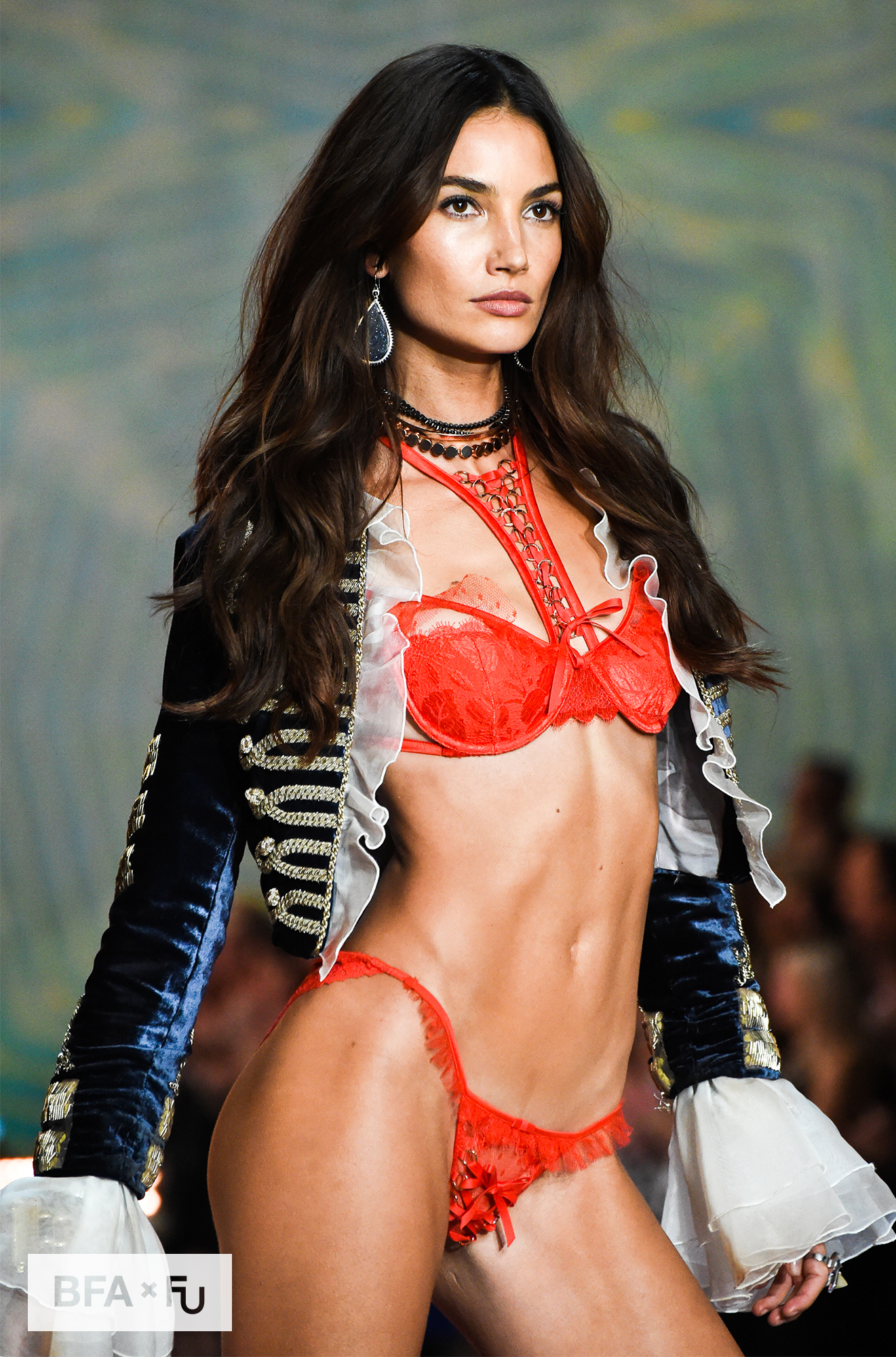 Photo: BFA.com. View more at BFA.com
But we're going to couch those highlights with a jibe, because we also couldn't help but notice the glaring lack of size diversity in the lineup. Without a doubt, the movement for body inclusivity has been more colossal than ever this year—with newly-minted supers like Ashley Graham (who was recently announced as one of Glamour's Women of the Year) leading the way. Graham's career is positively on fire, and doesn't show any signs of slowing down. So it seemed like a no-brainer, a given, that Graham would turn up on the 2017 VS catwalk. Granted, Victoria's Secret is not a plus size brand, and Graham was the face of Lane Bryant's "I'm No Angel Campaign." But it seemed like a opportune time to set an example by giving Graham—or another non-sample size model—a pair of wings. In that sense, I think VS really missed a chance to come out as a leader of the conversation, but maybe it's also a testament that the body positivity movement still has a ways to go before truly becoming mainstream.

0 Comment