Fashion rumors are almost always true—at least that's what the FU team giddily told ourselves back in August when the fashion world was abuzz that the Costume Institute's May exhibit would be based on the work of Rei Kawakubo.
Well, the truth is now out: Kawakubo will, indeed, be the subject of the Met's exhibit, in what is being simply called Rei Kawakubo/Comme Des Garçons. (Cue fashion nerds loosing their minds, Beatle-mania style.)
"Rei Kawakubo is one of the most important and influential designers of the past 40 years," Andrew Bolton, Curator in Charge of The Costume Institute, said in a statement. "By inviting us to rethink fashion as a site of constant creation, recreation, and hybridity, she has defined the aesthetics of our time." He and his team are aiming to explore the many dualities created in Kawakubo's work— East/West, male/female, and past/present are just a few listed.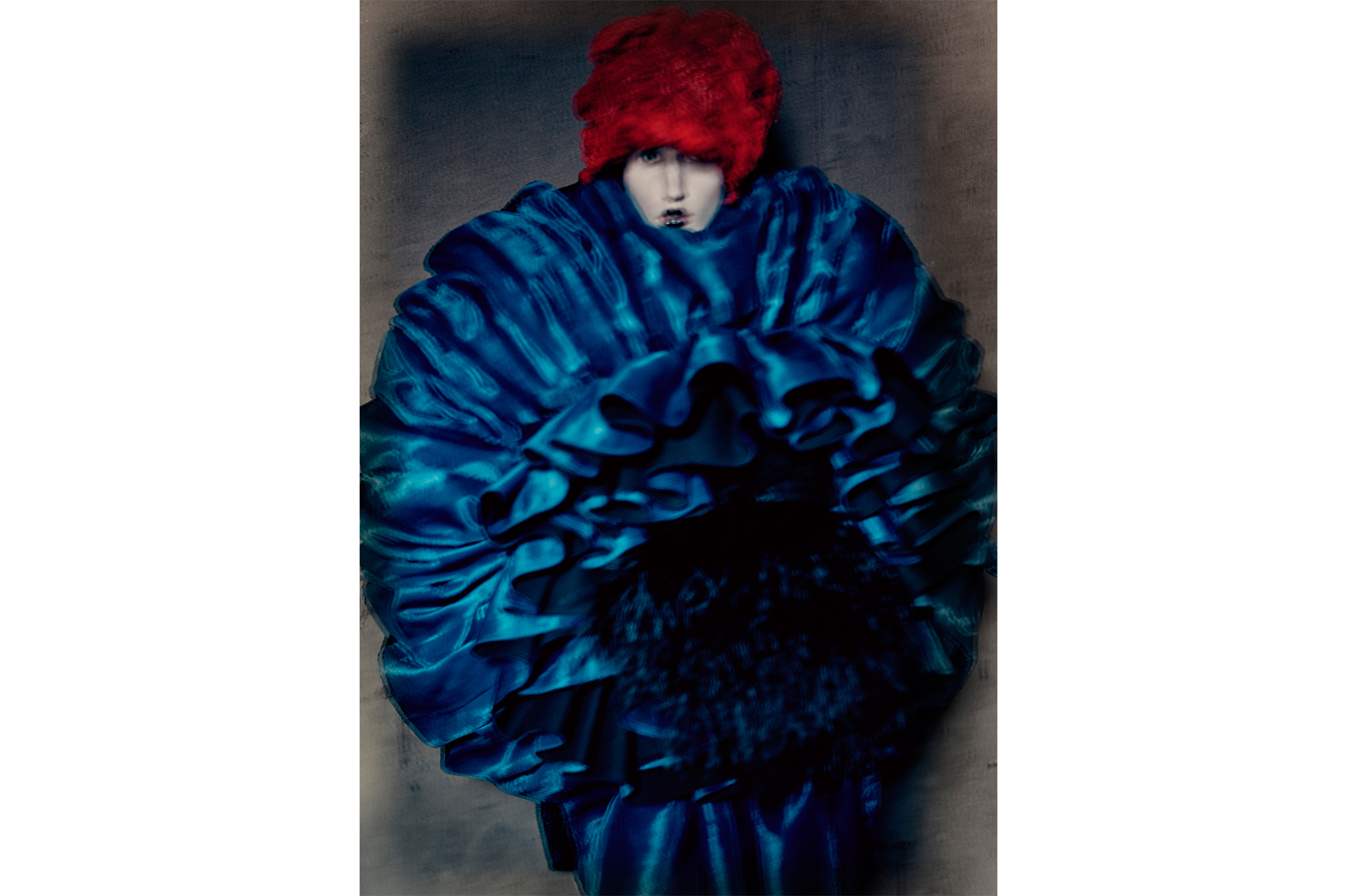 "Blue Witch." Rei Kawakubo for Comme des Garçons, Spring Summer 1997; Photo: Paolo Roversi / Courtesy of The Metropolitan Museum of Art
Here are the important stats: The exhibit will featured 120 examples of Kawakubo's work for Comme des Garçons, extending from 1981 through today. Additionally, the exhibit will be housed in the Iris and B. Gerald Cantor Exhibition Hall, which is on the second floor of the Met (for those who have attended multiple Costume Institute shows, different spaces allow for different setups). Of course, the biggest detail is that this is the first monographic show the Costume Institute has done on a living designer since Yves Saint Laurent in 1983, and that will likely alter how the exhibit will be conceived—this is not a retrospective.
For one thing, the show will be organized thematically, rather than chronologically. Apparently, the mannequins are going to be at eye level, with no barriers between them and the attendees. It's an interesting concept, although if anything changes between now and the show's opening, it might be that tidbit.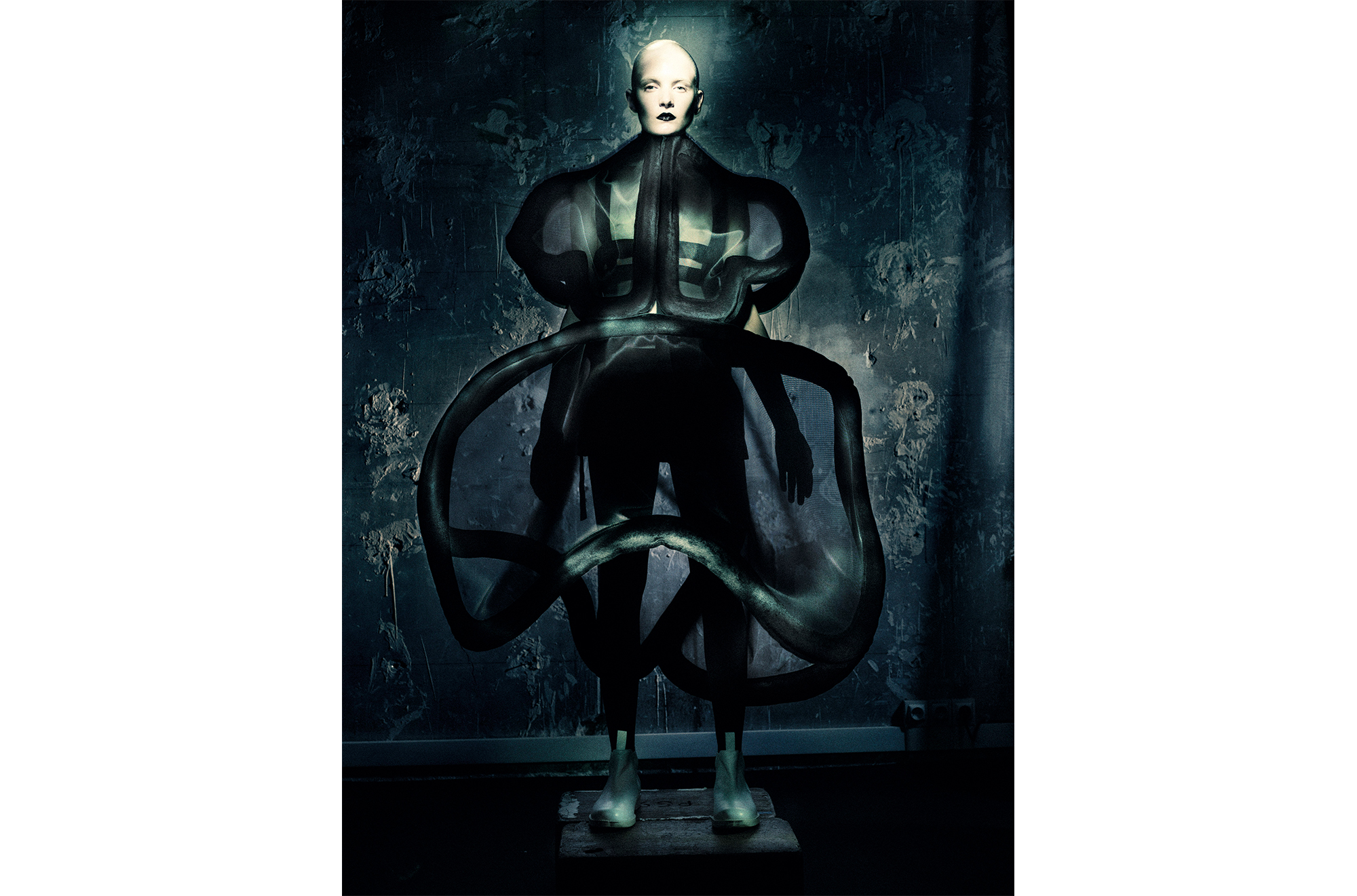 "Not Making Clothing." Rei Kawakubo for Comme des Garçons, Spring Summer 1997; Photo: Paolo Roversi / Courtesy of The Metropolitan Museum of Art
Kawakubo is a fascinating choice for an exhibit, as she is one of the most prominent designers to bridge the gap between fashion and art. It is through her work that a case can be made for clothing as a means of intellectual expression and of re-thinking society. Many an academic article has been written about the relationship clothing has to the body, with Comme Des Garçons as an example of how silhouettes in clothing deliberately distort the human form. Of course, the biggest challenge Bolton and his team may face is communicating all of this theoretical information to a mass audience. As former curator in charge Harold Koda told FU in May, the Costume Institute is in a unique position at the Met, in which is has to keep information to a minimum in order to keep large crowds moving. The popularity of fashion exhibits are their own downfall when it comes to detailed education.
That being said, Kawakubo's work speaks for itself as something more than just fashion. It will be interesting to see what the public will take away from the show when imparting their own thoughts on how clothing is used everyday.
The exhibit will be on view to the public beginning May 4th, and will run through September 4th. As always, the exhibition will be celebrated with a themed gala on May 1st. No word yet on whether or not the famously private Kawakubo will attend the latter.
0 Comment