"We've kind of unlocked a market," said Greg Chait, the designer behind L.A.-based lifestyle label The Elder Statesman. Where that market exists is at an intersection between sports and fashion—specifically, basketball and ready-to-wear, a crossover that has, for the most part, ceased to exist—until now. "We're bridging this really great gap," he said. "I think we've taken the novelty out of it."
Indeed he has. Last week, Chait's nine-year-old brand, which is know for its luxurious, hand-spun cashmere, dropped what will be the first of several editions of a capsule collection in partnership with the NBA (that's basketball for those who don't know...). The debut lineup of refined sportswear, which is currently available exclusively at Barneys New York's flagship stores and online at Barneys.com, includes various styles of unisex sweaters, scarves, hats, t-shirts, and skin-soft sweatshirts, all bearing colors and logos of every team from the Los Angeles Lakers to the Golden State Warriors. (For those of us—this writer included—who don't subscribe to any one particular team, there's a neutral cashmere-blend sweatshirt with the general NBA logo on the front, a piece Chait admits is one of his favorites. "I gotta tell you," he said, "since I first sampled it, I've been waiting six months to wear the damn thing and I haven't taken it off since we released the collection.") Prices start at $420 for a pom-pom beanie and go up to $1,620 for a heavy-knit sweater.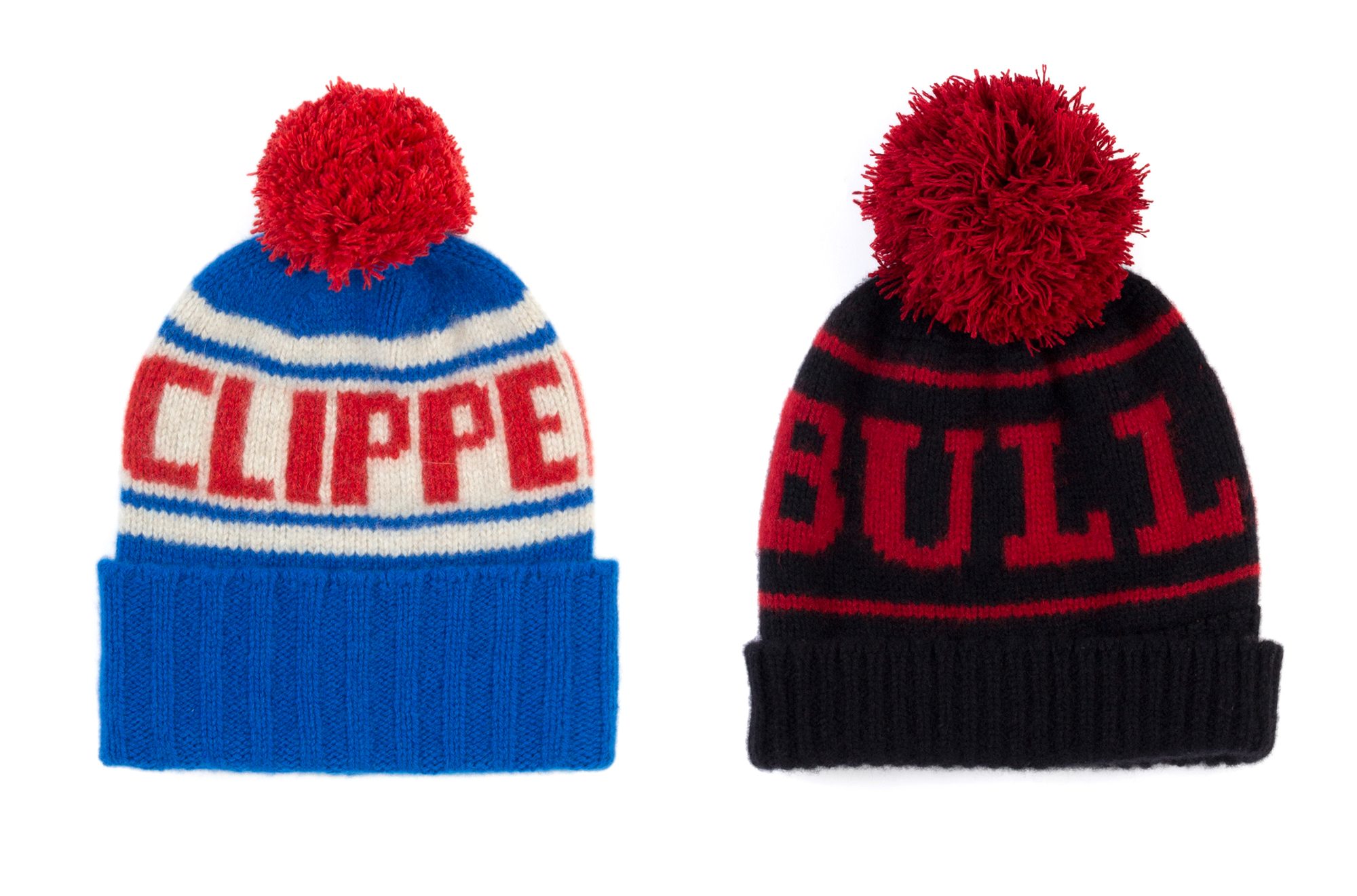 Photo: Courtesy of The Elder Statesman
The birth of the collaboration was natural, Chait said, and stemmed from his love of sports, which began during his childhood. "I grew up in the height of the Michael Jordan era," he said. "'Be like Mike.' Everyone wanted to be like Mike. Everybody. He was the biggest star in the whole entire world. This stuff was engrained in me—I lived it." The 38-year-old, whose designs are hand-knit in his studio in Culver City, added that the NBA partnership came about in a similar fashion as the launch of his line back in 2007. "I was looking for blankets around the world, and I was drawn to cashmere," he said. "I figured they must exist—the way that I wanted to see them—and I kept asking the question. So I started making them for myself, and then realized other people were looking for it."
It makes sense. "Merch" is, after all, a sexy term right now, with brands like Public School, Dsquared2, Giorgio Armani, and Ralph Lauren all venturing into the athletic realm. But The Elder Statesman is the first luxury ready-to-wear brand to collaborate on a line of apparel with the NBA, which pulled in over $5 billion in revenue last year, according to Forbes. (It's worth noting that Barneys, however, has had an ongoing partnership with NBA All-Star Russell Westbrook since last year, releasing capsule collections between the athlete and designers like Tim Coppens and Marcelo Burlon.)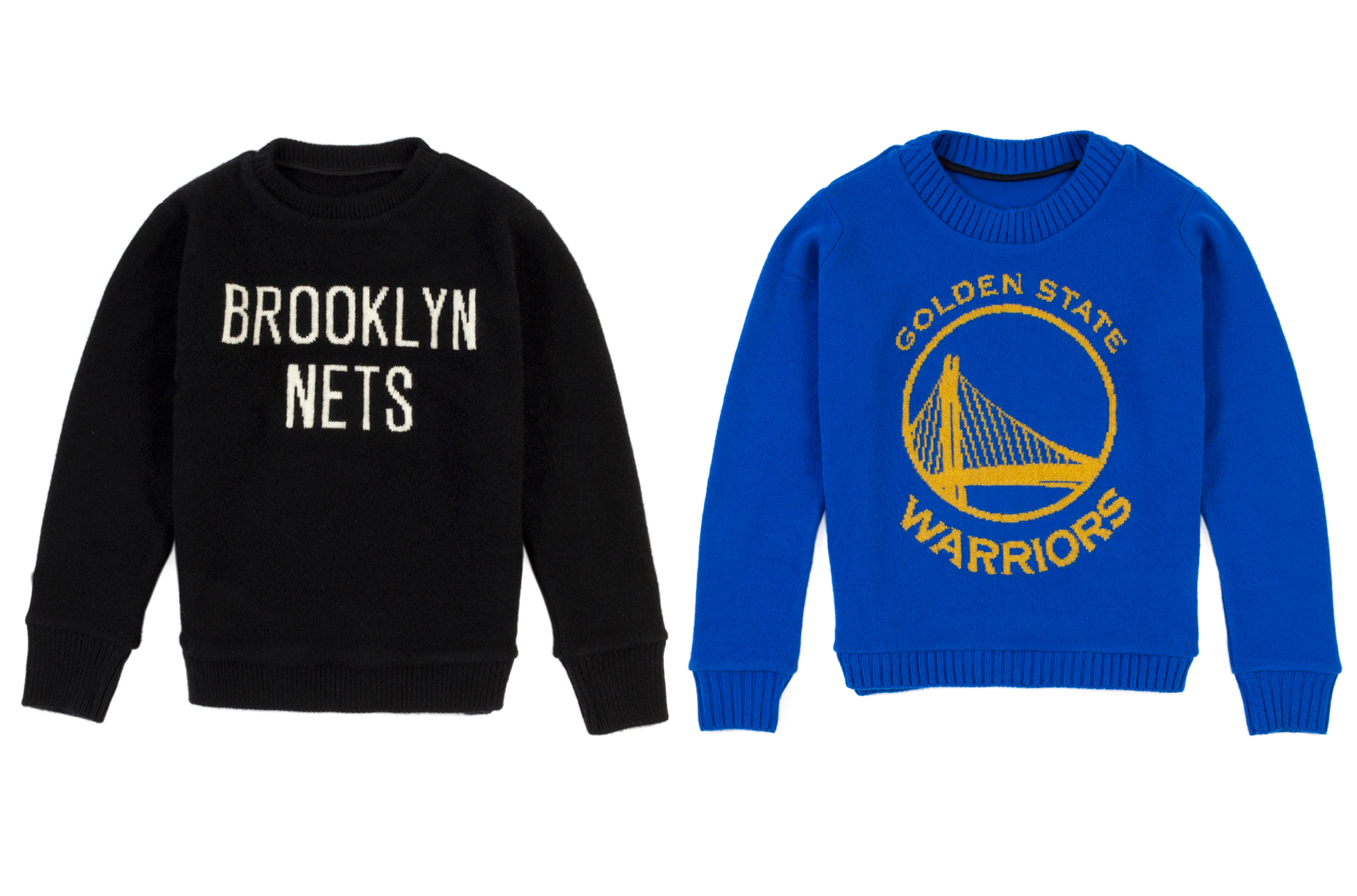 Photo: Courtesy of The Elder Statesman
Additionally, as Fashionista noted last July, women's sports apparel has often been overtly "girlish," boasting unnecessary (and arguably sexist) sequins, rhinestones, and deep necklines, a noticeable difference from the "neutral" garb restricted to the men's sections. To say this collaboration is a welcome respite from the gendered apparel dominating the women's fan market is putting it lightly.

"Everyone's been really, really embracing. We've never really thought of 'trends' and how to drive them," said Chait. "We just make what we like and put it out into the world."

He added that several more collections will be introduced throughout holidays, during All-Star Weekend in February, and at the NBA Finals in June, and will be sold on The Elder Statesman's website, as well as its flagship in West Hollywood and its direct-to-consumer channels.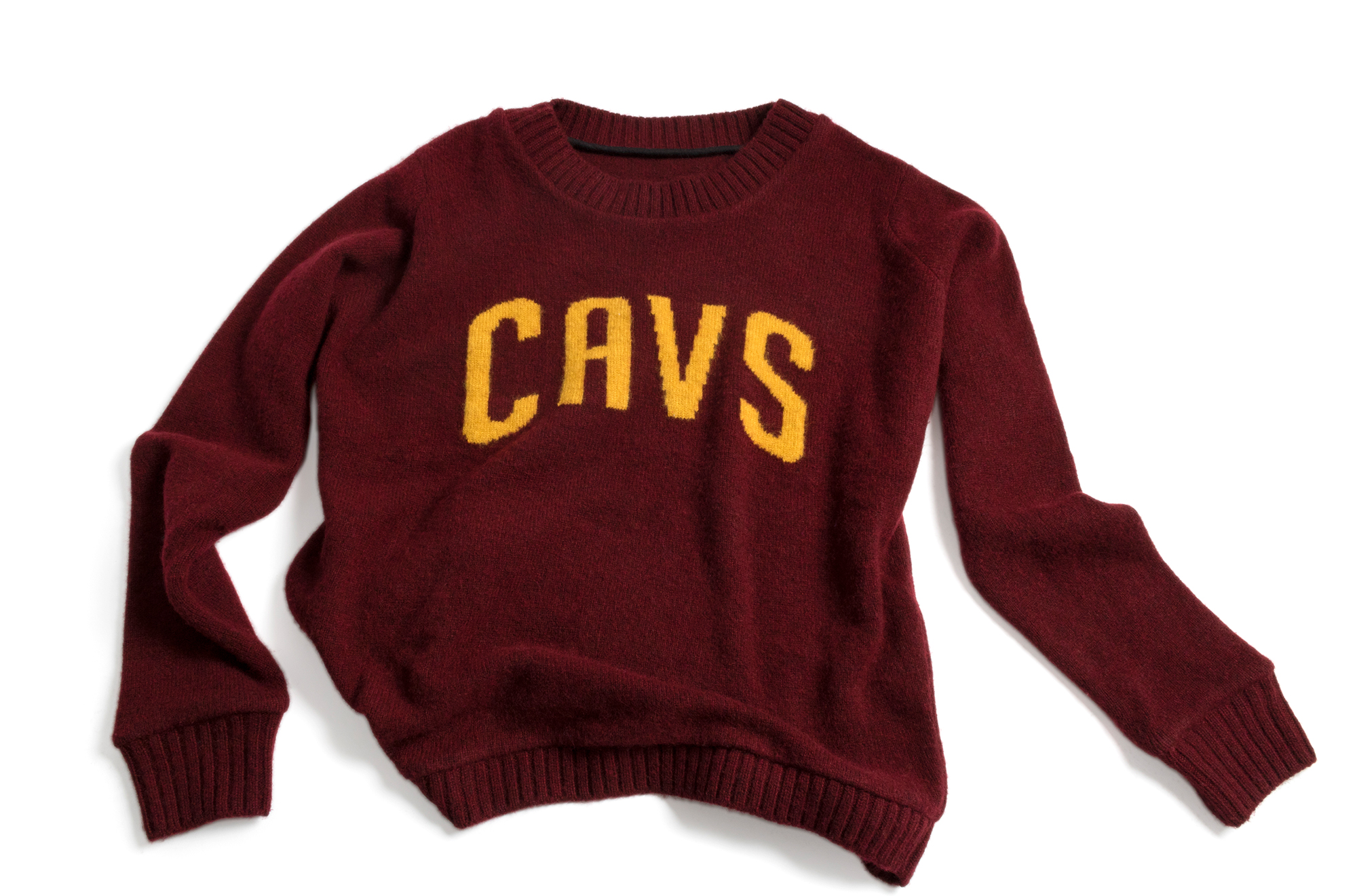 Photo: Courtesy of The Elder Statesman
"We've had so much fun working with every team's logo and colors and kind of finessing them to be great individual pieces, because that's how we work here," he said. "When I started the company, I said, Okay, I'm a tiny little guy in Venice Beach selling an $8,000 blanket, so this thing needs to be able to stand on its own and be able to perform. That's kind of the idea behind of each sweater or each item that we've made, and that will make for this relationship. Each one is really cool for its own reason. Less than a week into it, we've gotten real feedback and customers are buying it. We're into that."

The Elder Statesman X NBA collection is available now exclusively at Barneys New York's flagship stores and online at Barneys.com.
0 Comment