This election season has been surprising fodder for fashion. From poorly (or perfectly) timed pussy bows, to all the pantsuits, there has been much to discuss. Unfortunately, last night was the final presidential debate, and while we're sad to see it come to an end (kidding—save us from this hell, already), it certainly went out with a bang, giving all strong, vocal, thoughtful, prepared women a name to rally under: "Nasty".
Are you a nasty, independent woman? Are you a nasty free thinker? Do you nastily invoke facts and figures when proving a point? Do you have the nasty habit of wearing what you please rather than pleasing others?
If the above describes you, or women you know and respect, ya might be nasty. And we're willing to bet that the moniker tickles a bit, doesn't it? Because much like "bossy" before it, women have collectively read between the misogynistic lines to see that these would-be insults actually stem from characteristics we should be proud of. "Nasty" is the greatest (and only) thing Donny's little fart brain has ever given us. In celebration, here are five things to help you get in a nasty mood:
1. Janet Jackson's "Nasty" on repeat. Sure, due to the context, the lyrics don't apply. But it's a great song, and she seems like a cool lady. We bet Ms. Jackson would consider herself nasty.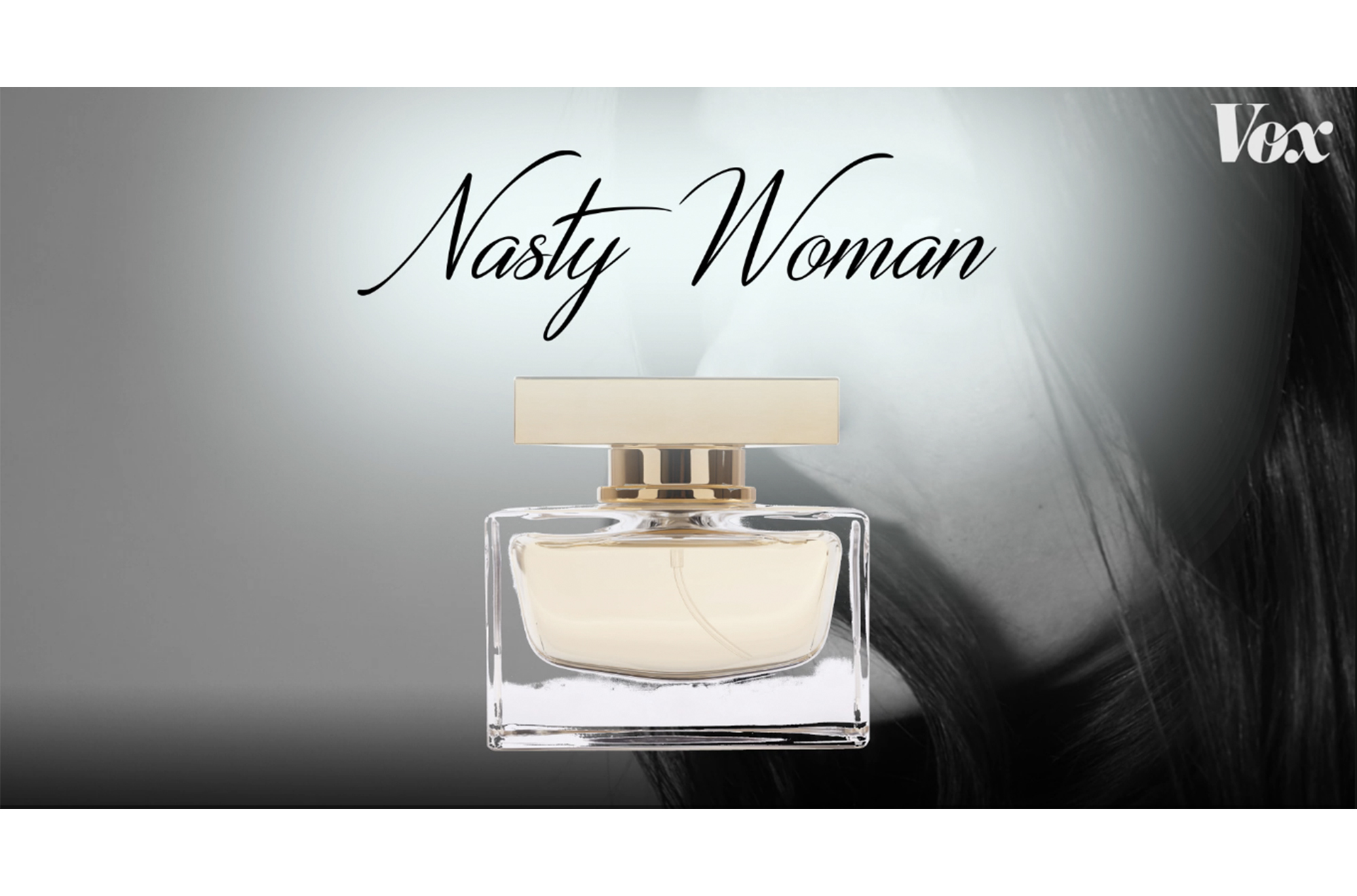 2. A bottle of Nasty Woman perfume. No, it doesn't exist (yet). But we're digging its proposed ad campaign, and the subtle notes of rose hip balanced by hints of salty fuccboi tears.

3. A Yankees hat, like the one worn by Hillary Clinton on Rihanna's Trapvilla t-shirt. Yankees not your team? Wear whom you root for, because you—nasty you—find enjoyment in sportsmanship and athletic camaraderie.

4. A bad ombré (which is basically a dip-dye) to show support for all the bad hombres out there. Nasty women and bad hombres need to stick together in our plight against demagogues who might (we'll see at the time) just be heralding the end of democracy in America.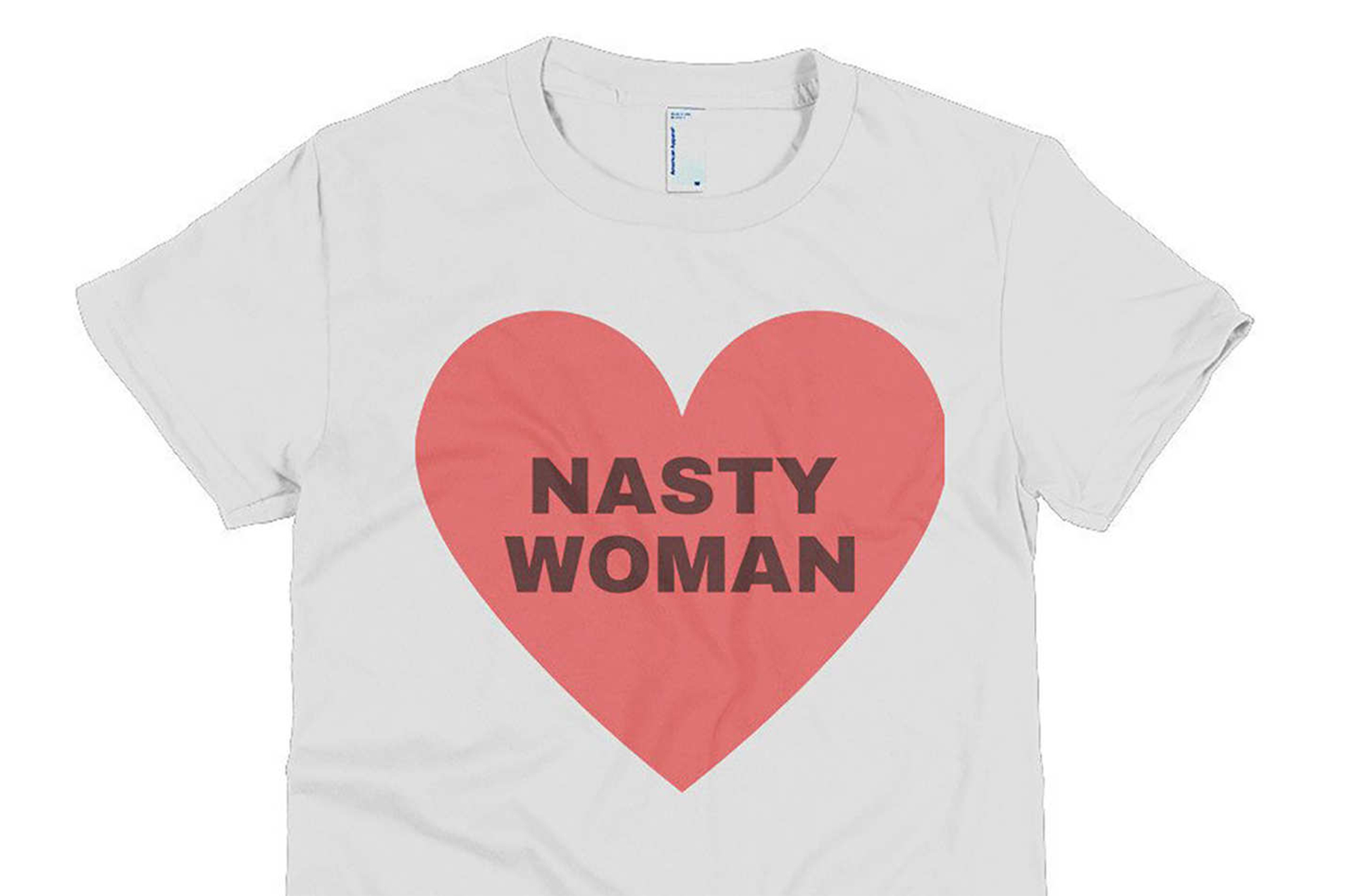 "Nasty Woman" t-shirt / Photo: Courtesy of Google Ghost
5. A "Nasty Woman" t-shirt. Tell the world you're proud of who you are as a woman while also putting money toward a good cause—women's health! Half of the proceeds from the $25 shirt will go to Planned Parenthood.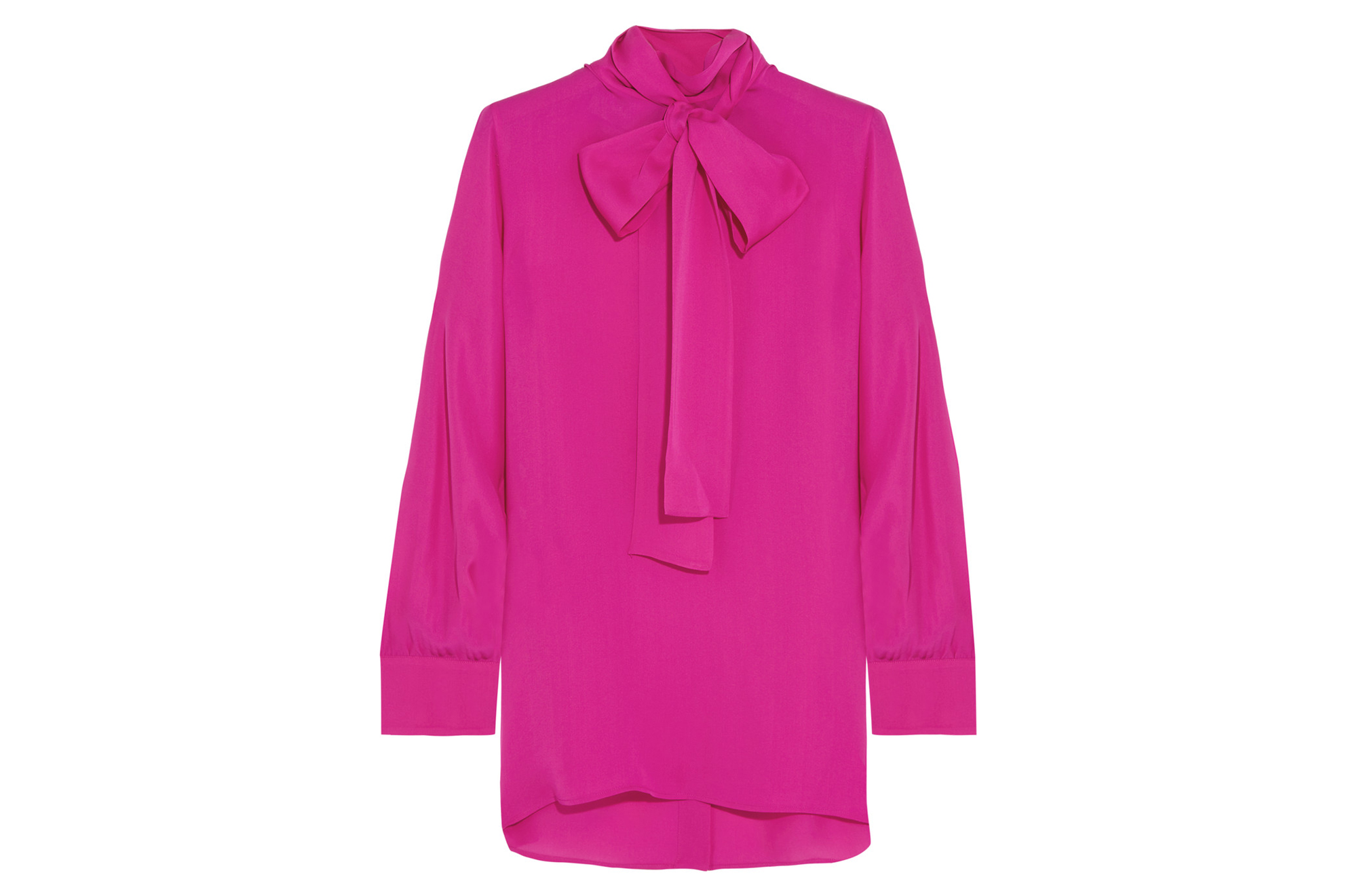 Gucci Pussy-bow silk crepe de chine shirt / Photo: Courtesy of Net-a-Porter
6. A pussy-bow blouse. Because sometimes, you are genuinely nasty when the moment warrants it, and subtle jabs is how you roll. This moment warrants it, ladies. Take those swipes with a wink and a nudge!

0 Comment