Rainy days and Mondays may have been a downer for 1970s pop singer Karen Carpenter, but those two did not damper the annual Oscars of the accessories biz, the Accessories Council Awards for Excellence, or ACE Awards, held once again at Cipriani 42nd Street yesterday evening.
After mingling with cocktails such as the restaurant's signature Bellini, the evening kicked off with a welcome from president Karen Giberson before the first of the fourteen awards were passed out.
The first honor was that of Style Ambassador, which was presented to Eva Longoria by friend and collaborator Robert Verdi. His playful remarks set the tone for the rest of the night—Verdi quipped that he and Longoria have shared some intense fashion moments, such as impromptu bikini waxing during a Florida hurricane and an alleged two-day jail stint by Verdi after a fine jewelry loan disappeared temporarily. Longoria, wearing a one-shoulder body-hugging dress by designer Georges Chakra and Manolo Blahnik heels, acknowledged that she and Verdi share a favorite color: shiny. "Robert explained why New York was a better city for style because people wear clothes here and in Los Angeles people wear cars," she relayed, later crediting Verdi as the one to recognize her star potential as a champion for Latina style.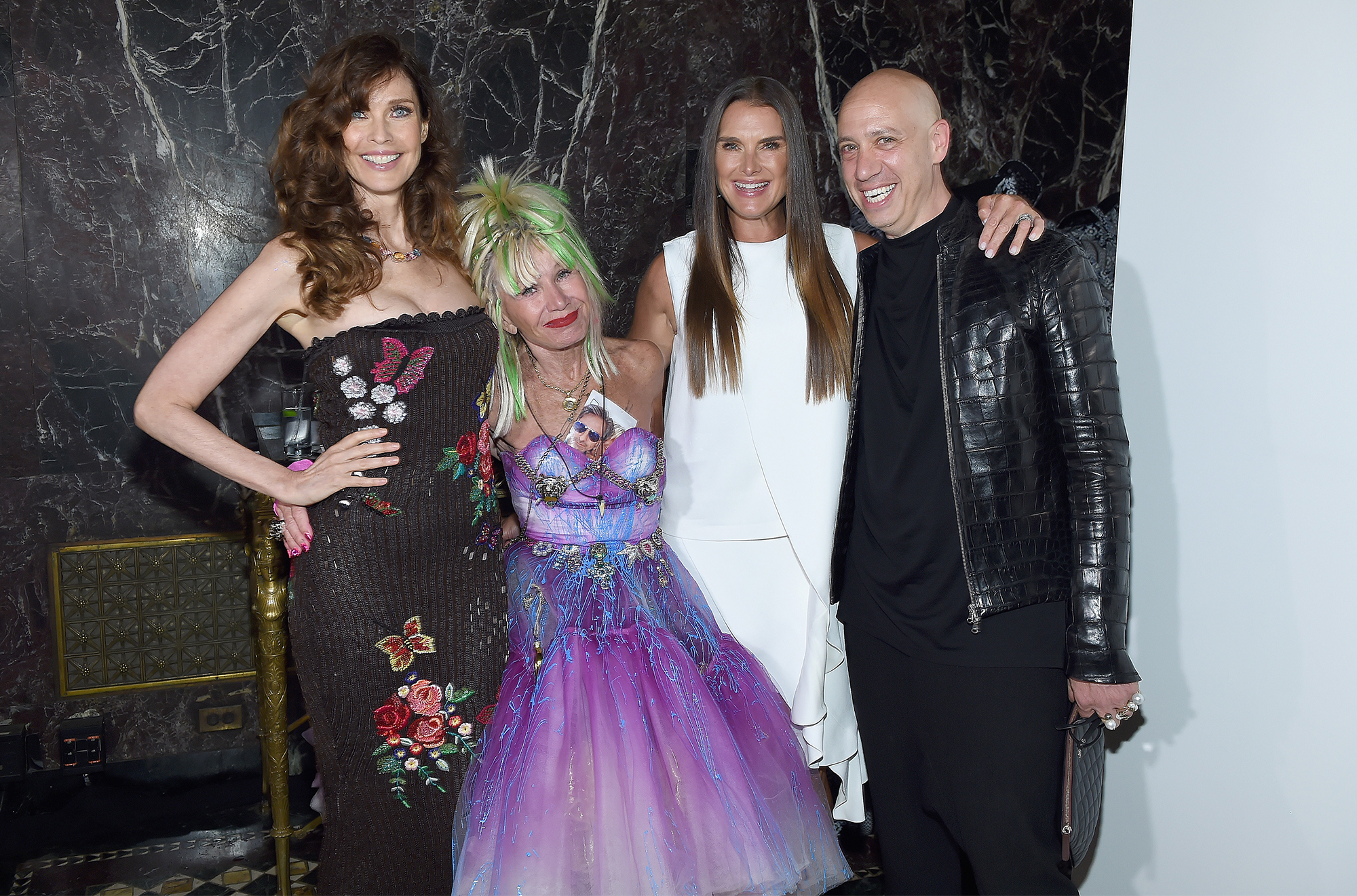 Carol Alt, Betsey Johnson, Brooke Shields and Robert Verdi
Photo: Getty Images
Longoria was the first but not the last of the celebrities that partook in the evening's festivities. Actress Cristin Milioti confessed to "being on Shopbop's website until 3:30 a.m." the night before she was asked to present Shopbop CEO Darcy Penick with the Retailer of the Year award. Brooke Shields presented the Sustainability Award to Emmanuel "Manny" Chirico of PVH Corp., demurring that "nothing comes between PVH and sustainability." Actress Victoria Justice had just the right amount of spunk to introduce Style Icon Betsey Johnson, who was also treated to a birthday cake and serenade as she turns 75 on Thursday. True to form, Johnson, who flaunted her own vintage design—a studded silver miniskirt from a 1964 Paraphernalia collection—did a split onstage to blow out her birthday candles and gush about her new boyfriend and her own longevity. "After 55 years, I can't believe I'm still doing it. I am not the joke anymore," she said, reading most of her thank-yous from her palm.
Costume design was also celebrated by ACE. Orange is the New Black and Girls costume designer Jenn Rogien was presented her award for Excellence in Costume Design by actress Alysia Reiner, who plays Natalie "Fig" Figueroa on OITNB. Reiner said her "bitch-on-wheels" persona owed a lot the striped blouses and Christian Louboutin heels her character wore. Rogien flipped the accolades to thank the entire room for all the help in supplying Girls and OINTB with buckets full of accessories.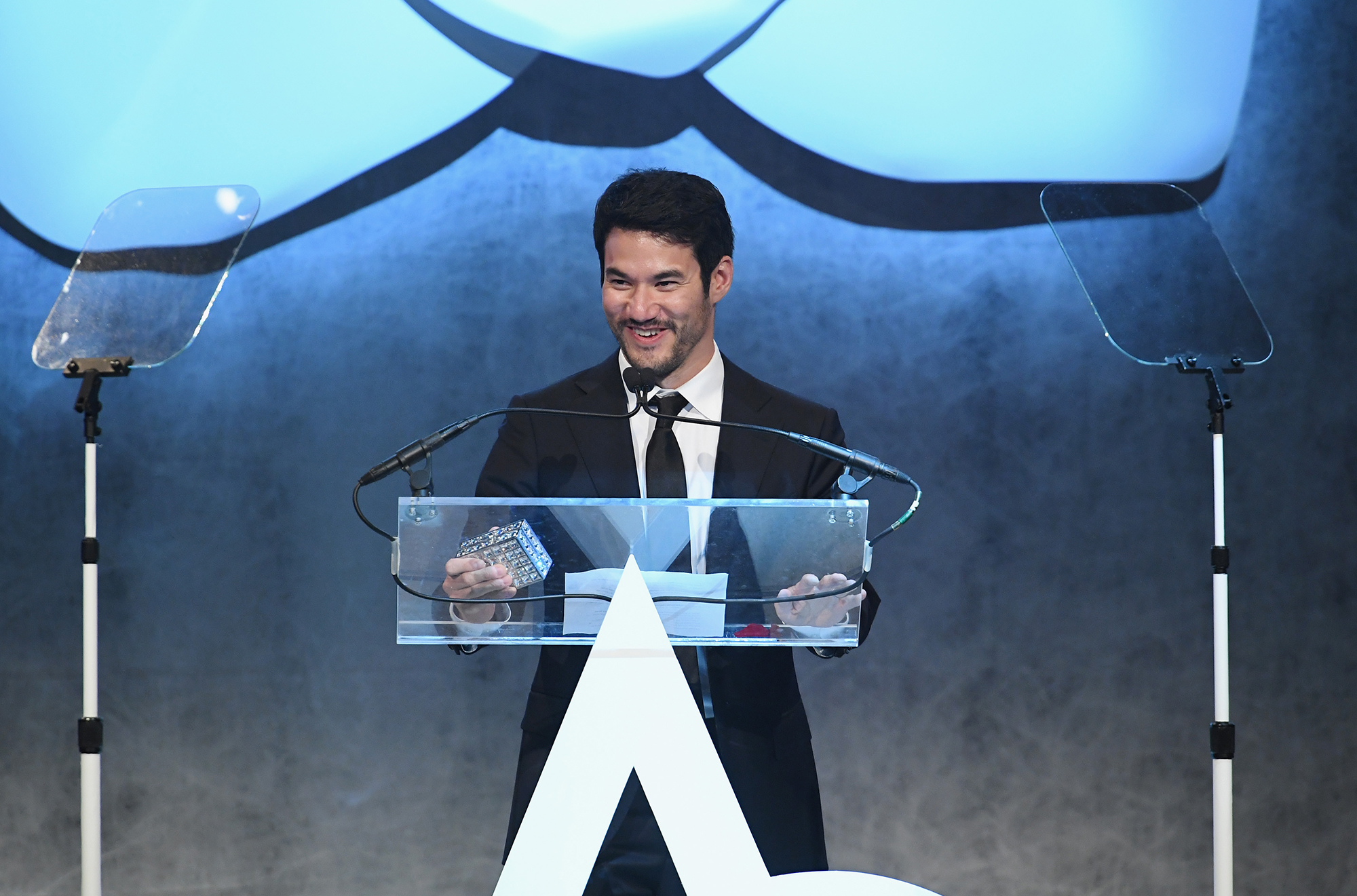 Joseph Altuzarra
Photo: Getty Images
Costume designer Jeriana San Juan and living legend Grandmaster Flash both accepted the award for Style Influencers, an honor most recently validated by their work on The Get Down, the Netflix original show by which Pierpaolo Piccoli's Resort 2018 Valentino collection was inspired. The duo was introduced by Shameik Moore, an actor whose character on the show was a disciple of Grandmaster. Flash recounted an oral history of streetwear. "Before brands like Karl Kani, Gucci, Phat Farm, Fubu, Tommy Hilfiger, Polo, MCM, Northpole, Southpole, Gloria Vanderbilt, DKNY, Members Only, Bill Blass, Liz Claiborne, it was just us," he said, recalling how the track suit became a style staple via the birth of hip hop. "Legends tend to die young and rarely get to see their work in full fruition—to be here 40-plus years later after working with people like Jeriana who can help interpret my ideas, who gets to do that? I am not a fashion designer, I just helped create a culture."

Retailers played a role in supporting brands they love too. Barneys fashion director Marina Larroudé gracefully presented the Designer of the Year Award to Joseph Altuzarra, who was quick to that he is still "learning to design accessories." His highly coveted wares, however, indicate otherwise.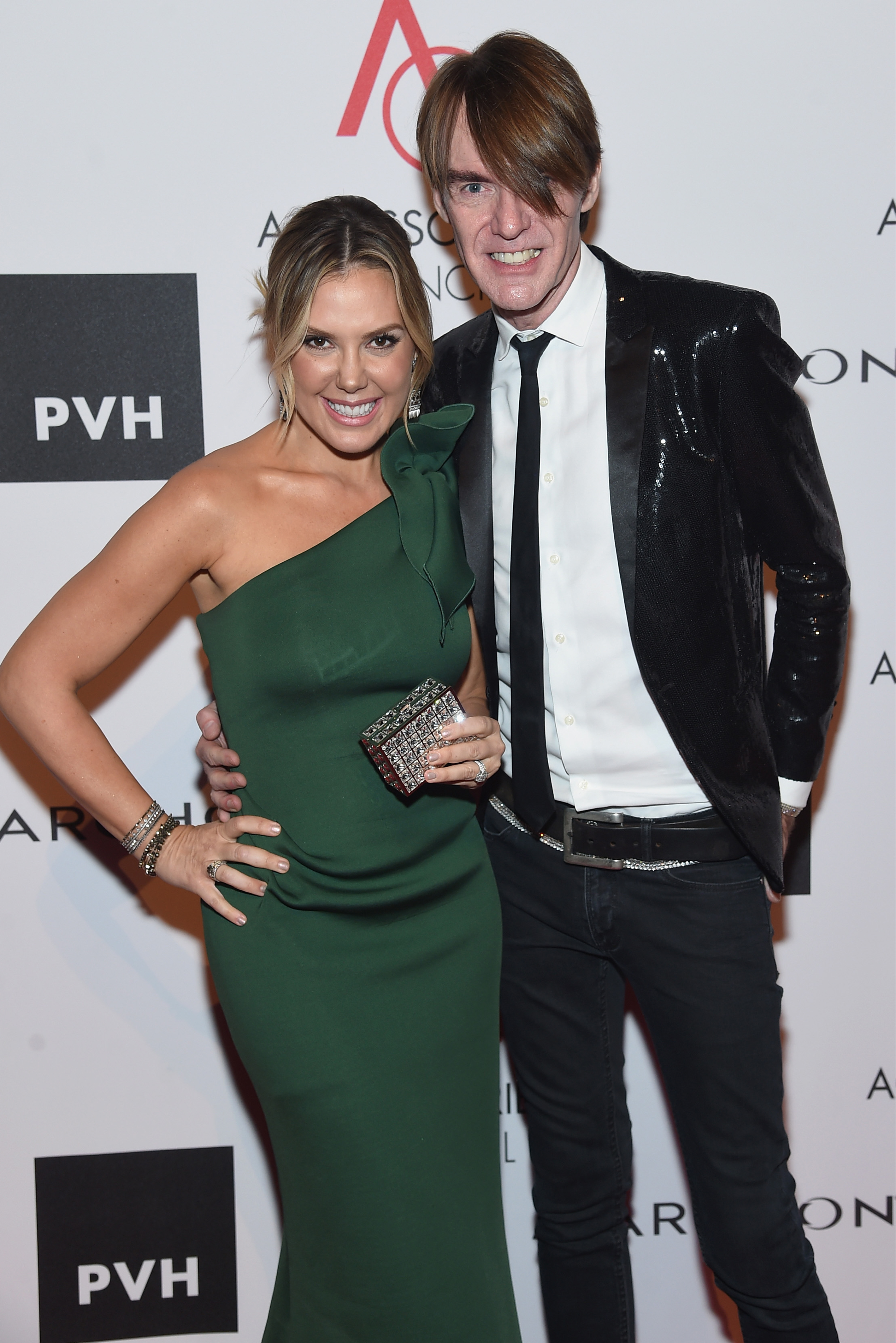 Kendra Scott and Kevin Downing
Photo: Getty Images
Fellow Texans Ken Downing of Neiman Marcus bravely took the stage last to award Kendra Scott the Breakthrough Award for her line of costume jewelry, home goods, and beauty items. Downing, who was also celebrating his 79-year-old mother's birthday partially by bestowing her with Kendra Scott earrings, noted that the magic of Scott's brand is how it transcends generations. Scott was awed by the company she was keeping and recalled learning the "magic of fashion" from the closet of her Kenosha, Wisconsin-based aunt who was a fashion director at Gimbel's. "Somehow, I broke out of that small town. I could become anyone I wanted to be. For the dreamers, anything is possible if you believe."
0 Comment