Impeccable gowns and python suits weren't the only stars of Azzedine Alaïa's show, which marked his return to couture after a six-year hiatus. According to Salvatore Ferragamo, the legendary Tunisian designer "unexpectedly" approached the famed footwear label, which is currently helmed by Paul Andrew, ahead of the show to make a special request: He wanted to pair some of the looks (which were beautiful, by the way—read our review here) with the "Indiana" shoe designed by Ferragamo himself back in 1925.

Originally created for Hollywood screen starlets, the thigh-high boots—printed in leopard and made of stretch cotton—are a highlight of the current Ferragamo exhibition at the Museo Salvatore Ferragamo in Florence, which kicked off in May and fetes the brand's 90-year anniversary of returning to Italy.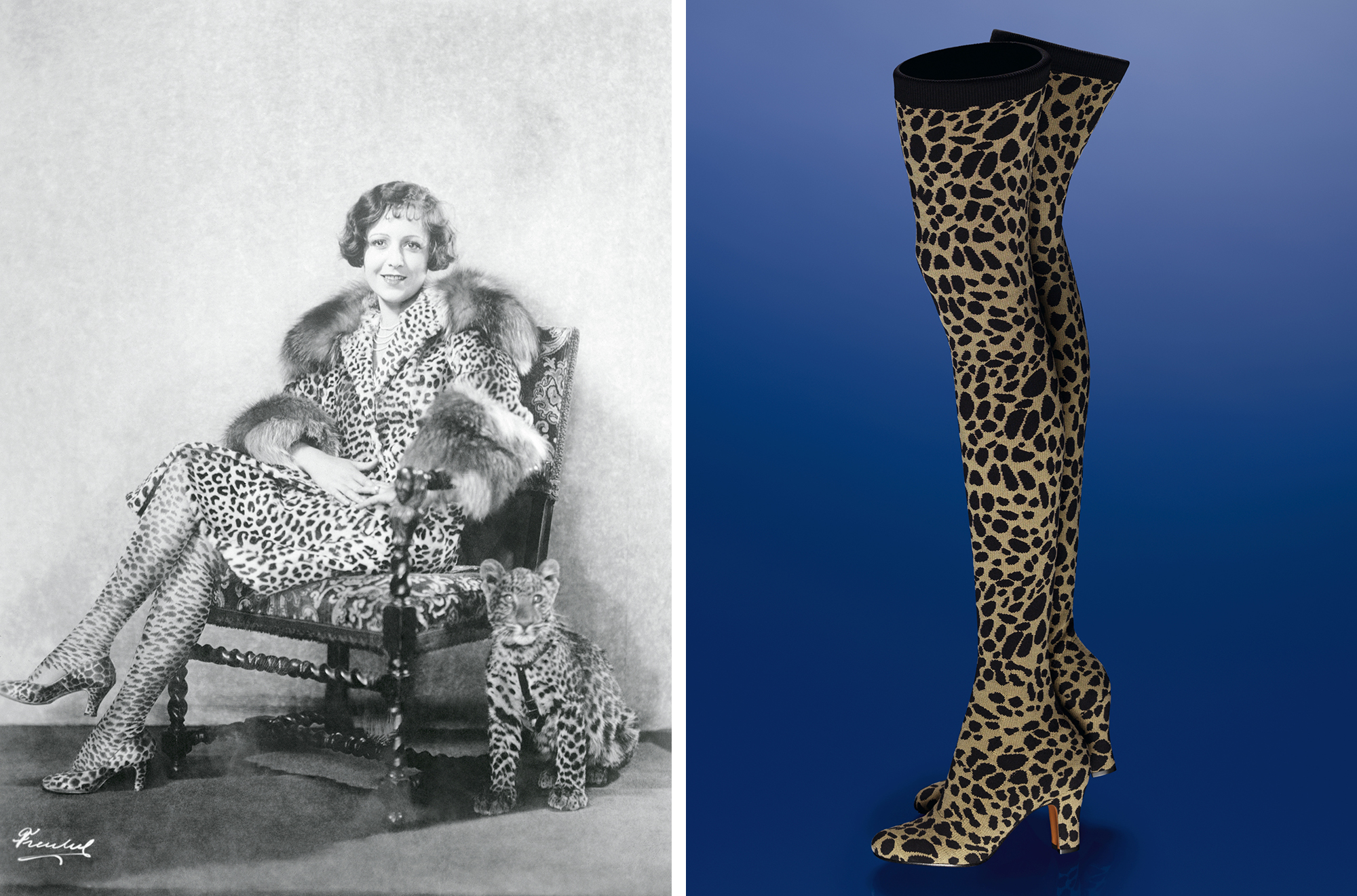 Left: Lola Todd; Right: Salvatore Ferragamo "Indiana" boot
Photos: Getty Images; Courtesy of Salvatore Ferragamo
"I have always been a longtime admirer of Salvatore Ferragamo and his work, constantly ahead of his time and inspiration to all," Alaïa said in a statement. "I thank the Ferragamo family for this collaboration together."
Alaïa couture might be unattainable for most—I mean, it's Alaïa couture—but fans can get their own little piece of his Fall 2017 couture collection by purchasing the heeled kicks, which are on sale for a limited time as part of a archival capsule collection, for $1,450 at Ferragamo's flagships in New York and Beverly Hills.
0 Comment