Alberta Ferretti's Pre-Fall 2017 presentation included a fun twist—the "day of the week" sweaters that opened the show went on sale immediately afterwards. The series, titled the Rainbow Week Capsule Collection, marks Ferretti's first foray into the direct-to-consumer sales model.
"See-now, buy-now is not typically associated with my design process, My designs take time because luxury takes time—time to be conceived, time to be constructed precisely, and time to be produced," Ferretti told FU. "My creativity has always been associated with timeless clothing and not bound by a season or a trend. I am always fascinated by how the world works today and wanted to design something different and unexpected from what the fashion community and clients typically expect from me, and do so in a joyful way. This is the concept of my capsule."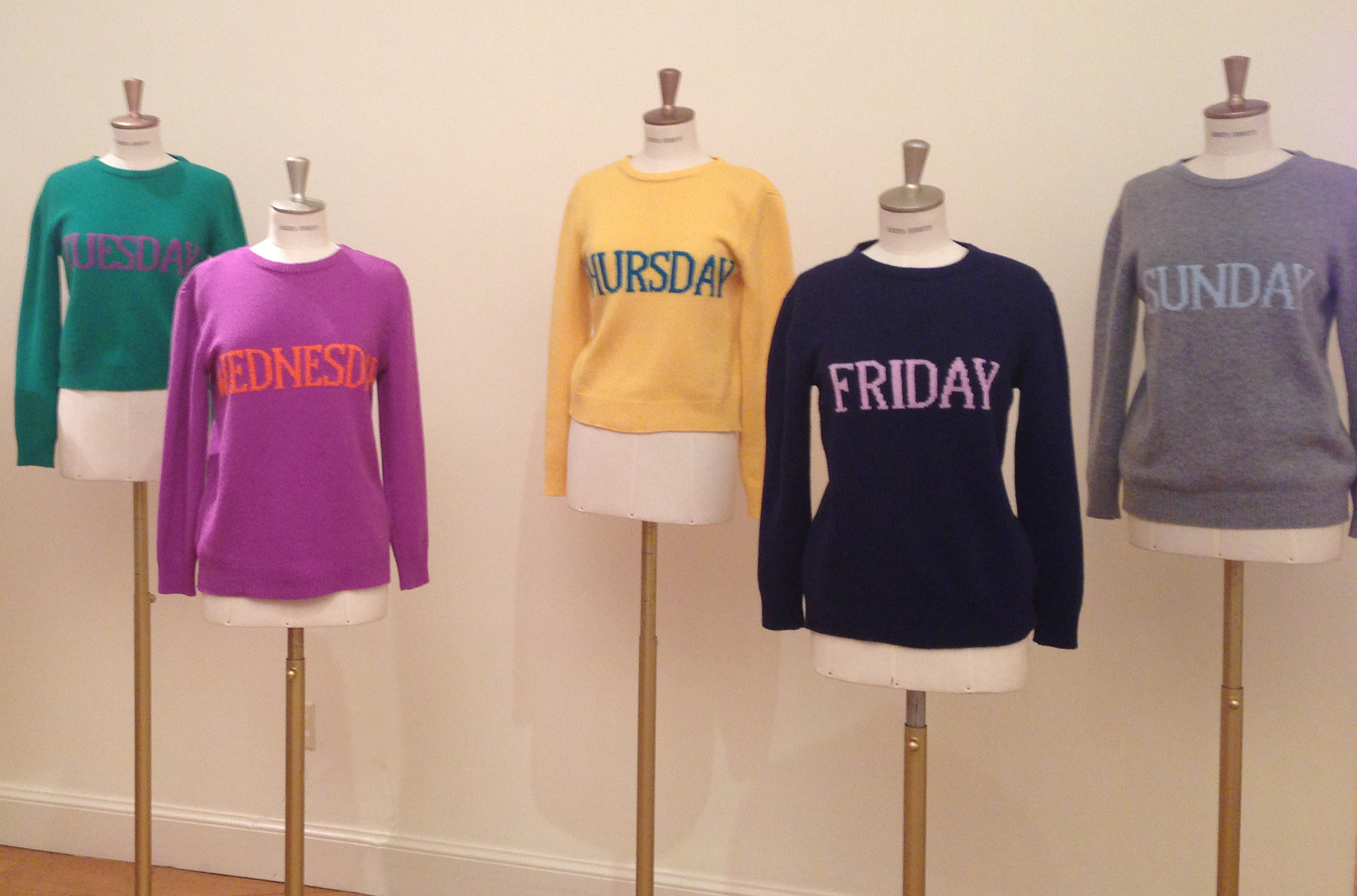 The sweaters themselves are not tied to a season (at least, not in the retail sense)—they're staple wardrobe items. And given the fact that Ferretti has not strayed from classic design details, one can expect that pieces from the Rainbow Week Collection can be worn for years—just not on the wrong day of the week. The simplicity also makes the sweaters an easy way to venture into a see-now, buy-now sales model, considering how much faster knitting is than most of the intricate work Ferretti is known for.
"Although the DNA of my brand is typically associated with evening wear, I've been focusing on designing daywear as I think it's important to be versatile" she said. She later added, "I believe that giving women the opportunity to mix from different categories of fashion is exciting, especially when I get to see how these pieces will be styled by individuals."
Sweaters from the Rainbow Week Capsule Collection are priced at $495, and are available now at Alberta Ferretti boutiques and online, as well as at Saks Fifth Avenue.
0 Comment