In case you haven't noticed, Amazon is hugely ramping up its presence in the fashion sphere. Prime Wardrobe, for instance, will soon allow users to fill up an entire box of clothes and accessories, try everything on, and send back what they don't want in a re-sealable return box, rivaling wildly popular subscription services like Stitch Fix and Trunk Club. Dwyane Wade—the world's most fashionable basketball player—has a pop-up on the site. So does Sarah Jessica Parker. And the retail behemoth even carries brands like Calvin Klein, Zac Posen, and Betsey Johnson. But recently, Amazon, currently the largest apparel e-tailer in the world, has rolled out products under what it calls "private-label" brands, designed by an in-house team. One line in particular launched just yesterday—it's called The Fix, and yes, it will be part of Prime Wardrobe.

The new line includes footwear and accessories, with items clocking in at under $150. There are slide-on loafers, on-trend mules, and a good amount of fringe-y boho bags that will appeal to the Coachella-going customer, and, well, any woman who wants to shop cheaply and freely.
"We're just tapped into what everyone wants," Amazon's fashion director, Kate Dimmock, told us last night. "It's guilt-free shopping."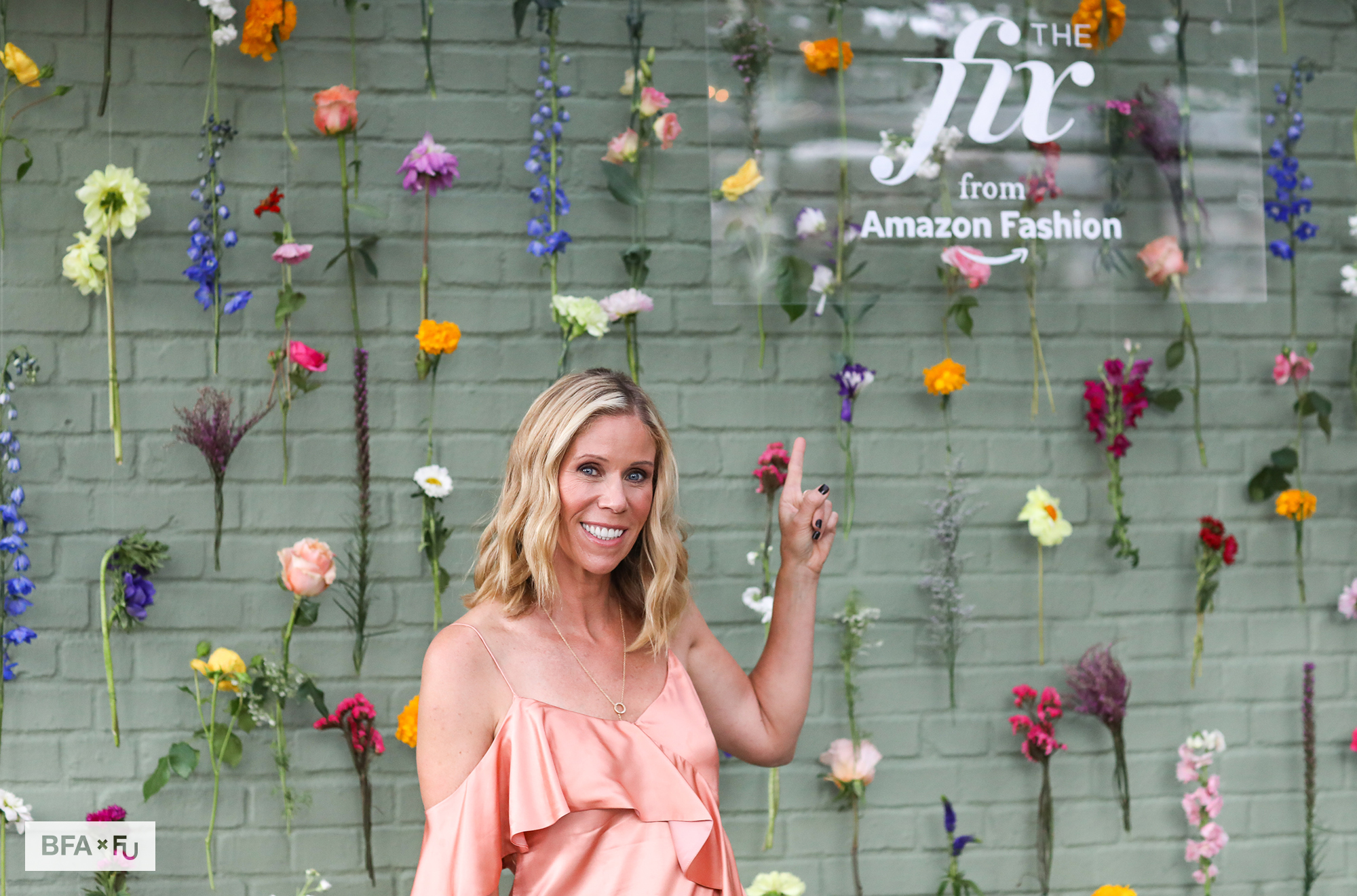 Kate Dimmock
Photo: BFA.com. View more at BFA.com.
Sporting a fluid, champagne-colored dress ("It's Amazon!" she exclaimed), Dimmock said Amazon plans to roll out fresh product under The Fix label each month. "We are enabling people to shop the way they want to shop."

Dimmock remained tight-lipped on details regarding its in-house design team. "We don't really talk about it. It's just not something we promote," she said. "We don't disclose any information about our team."
When asked if she considers Amazon to be a competitor of sites like Net-a-Porter or Yoox, Dimmock simply said, "We don't really talk about our competitors because we all do something different. We always say we're customer-obsessed. We're just not…that's not necessarily what's on our radar. We are 100 percent consumed with what women want. In the end, we're everywhere she wants to be with everything that she wants. We make it so easy."
0 Comment