"The last thing the world needs is another brand," Chris Gelinas lamented at the debut of his collection for Becken, the brand he announced he'd be working with only a few weeks ago. "But I think point of view is something we really need."
Fort Gansevoort, a row house-turned-gallery space in the Meatpacking district, took on a distinctly Southern vibe last night (mint juleps and all) when Gelinas presented his collection. From the farmhouse feel to the horse halters hanging on the wall to the wheat and grass accoutrements, the presentation harkened back to the young brand's strong ties to the historic Gainesway Farm in Lexington, Kentucky. Gelinas was in a unique position with the brand, which despite having such clear roots, has only been around for a year.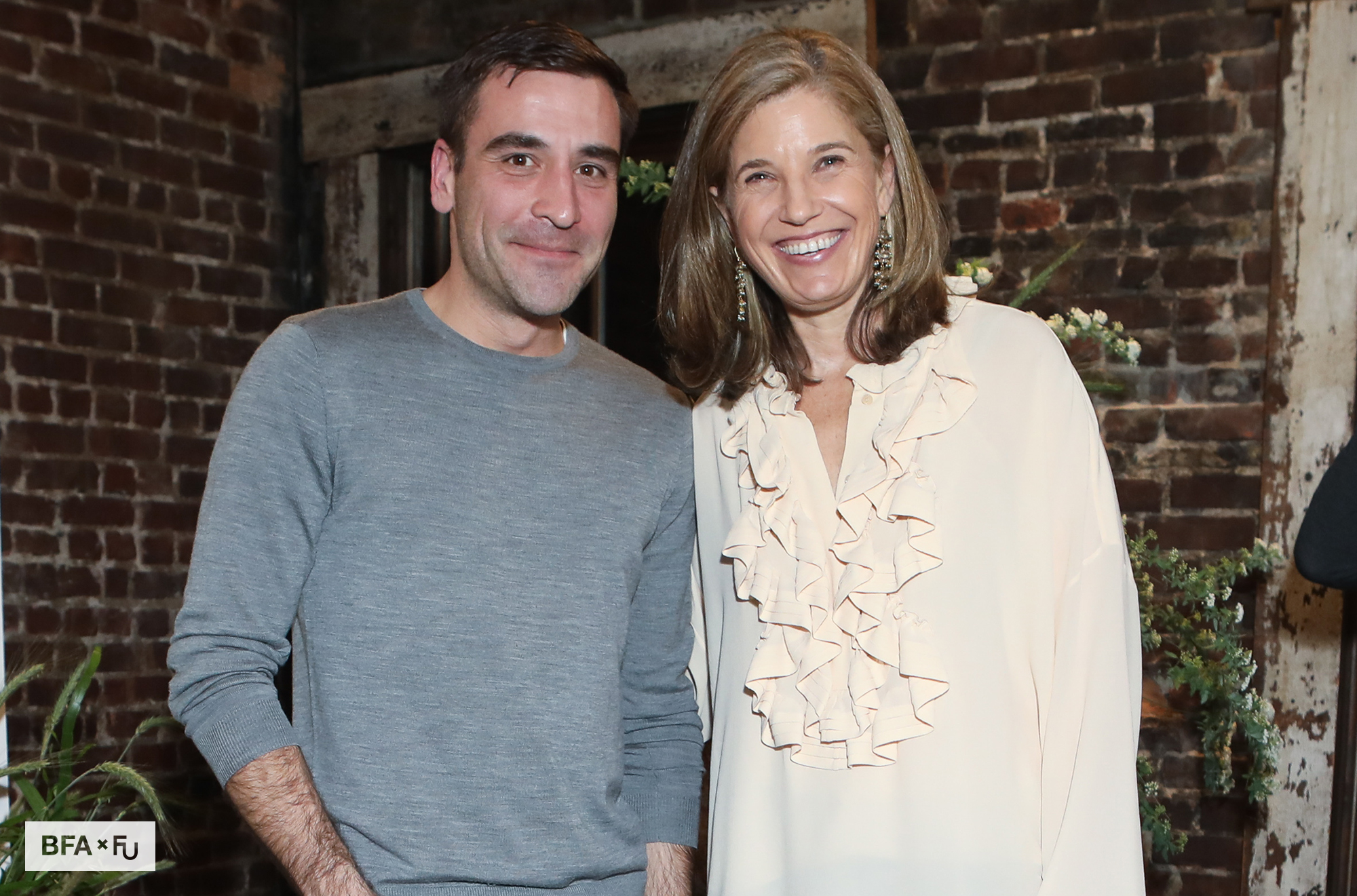 Chris Gelinas and Angela Beck
Photo: BFA.com. View more at BFA.com.
"When I started to approach the idea of designing a collection like this, I thought, how can we make this about one item that everyone needs, and that can really integrate into my clients lives?" He landed on the idea of a paddock jacket, something Becken founder Angela Beck also had in mind for this season. "I see them everywhere, but I never quite see them designed," he explained. "I just thought it was interesting to take these quilted jackets that are usually such boxy, shapeless things…[and] make them desirable pieces that can enhance an outfit."
Gelinas began with what he calls "classic codes" of the paddock jacket: quilting, a wax cotton, corduroy trims, patch pockets, and snap fronts. "This is where it starts, and then diffuses from there," he said, pointing out how he appropriated the paddock style into other cuts, such as a bomber and a shearling-collared capelet. "It's fun to play with a very concise language and explore it," he added.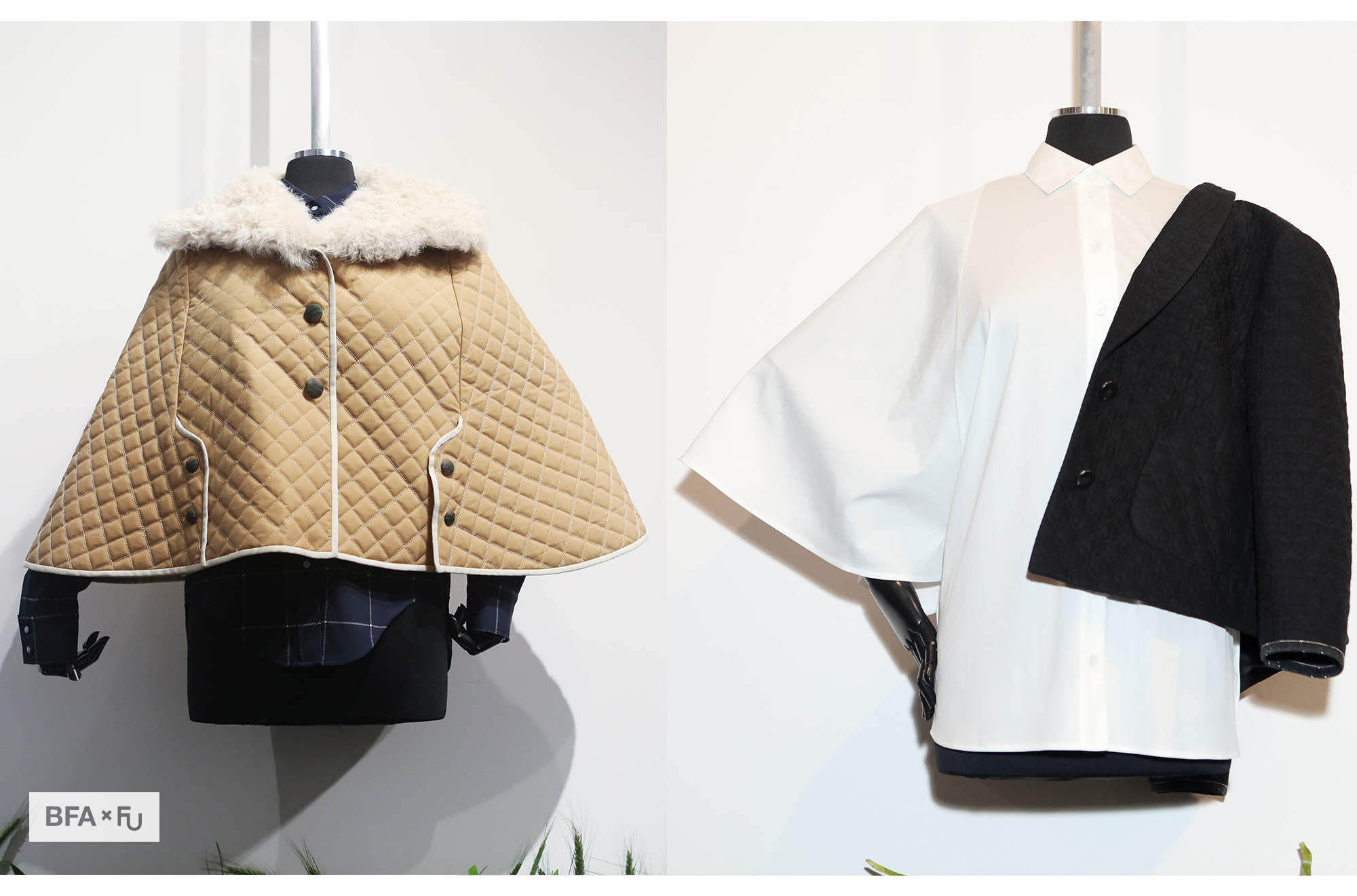 Photo: BFA.com. View more at BFA.com.
The collection is further rounded out by button-down shirts with cape-like sleeves and knitwear, in fabrics from Italy and the U.K. The equestrian heart of the brand has not only been preserved in Gelinas' collection, but almost glorified. Perhaps it's a testament to how clear the Gainesway theme was. Or maybe it's because of how easily Gelinas got along with Beck.

"We both looked at each other, and I was thinking the whole time, it needs to be this one item—let it be about something. She was feeling the same thing, and then we both blurted it out, and it was this very weird serendipitous moment where we both knew we were feeling the same thing," he said of what they wanted for the brand. "It's been a really supportive environment for me to just take it and run with it. I'm not the kind of designer that would run so far in all directions. I'm quite focused in what I do. This was the first [collection], and it's only going to evolve from here."
0 Comment