As more states choose to legalize marijuana, more and more designers are looking to Mary Jane for inspiration, infusing their collections with leafy motifs. The latest brand to embrace the ganja? Creatures of the Wind, whose founders Shane Gabier and Chris Peters have teamed up with System magazine on an incredibly subtle and chic weed-themed capsule collection.
"For us, capsules are always a really good tool for experimentation. It's a really great place to focus on one concentrated idea," said Gabier of the venture. "[In] a full collection, you're trying to cover this breadth. Capsules are much more focused, so you just dig in to one idea, which, from a designer's perspective, is really nice."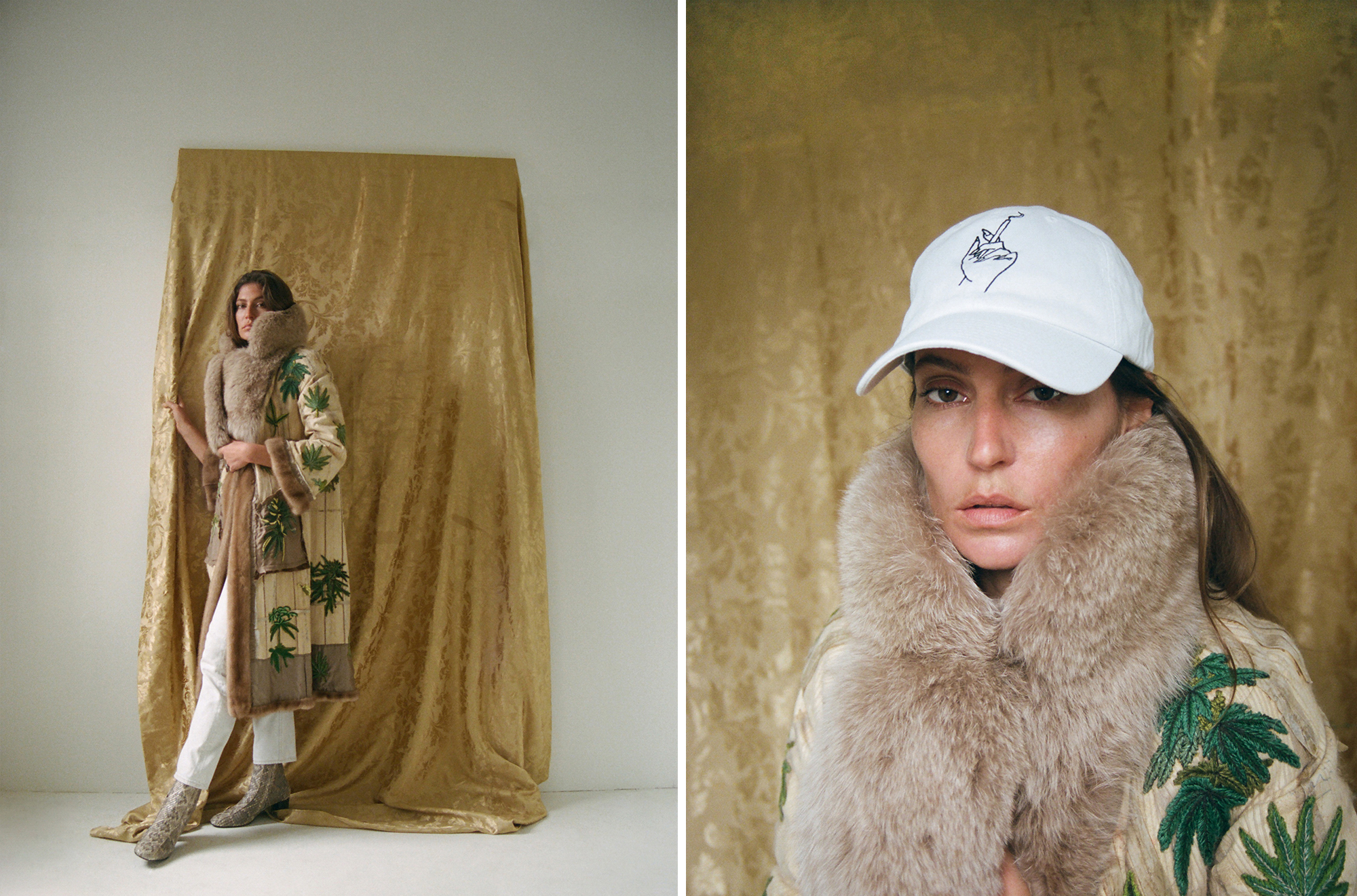 Stella Schnabel photographed by Georgia Hilmer
Photos: Georgia Hilmer / Courtesy of Creatures of the Wind
The project began last October, when Gabier and Peters were chatting with Elizabeth Von Guttman (the founder of System), who was telling them all about the upcoming issue. "It started off with a custom piece for a shoot that they did with Juergen Teller," he explained. "From that, it was an organic conversation that led to a little collaboration."
The capsule, which is being produced in lieu of a Resort collection this season, comprises four styles: A t-shirt, a sweatshirt, a parka, and a deconstructed fur coat. But there's a twist: All the base pieces are deadstock or vintage wares that Gabier and Peters sourced and repurposed themselves. The common thread is that each piece is embroidered with a weed-leaf pattern. "It was something we've been experimenting with [for a few seasons]," Gabier mused, noting that he and Peters included embroidered botanicals in their last show. "In the Fall collection that we showed in February, we used some vintage furs, deconstructed them, and embellished them, and then the season before, we did a similar thing with stock army parkas."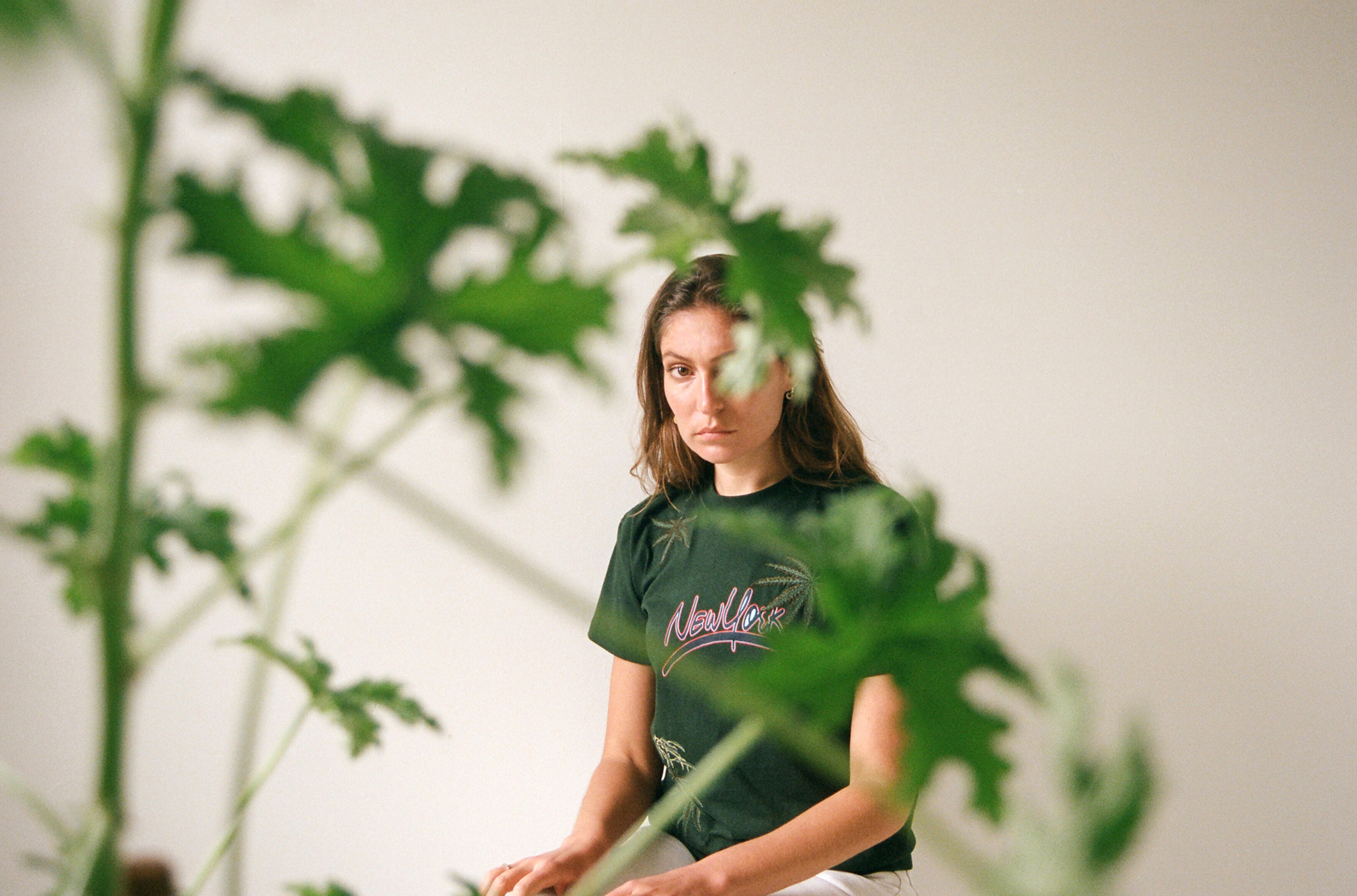 Stella Schnabel photographed by Georgia Hilmer
Photo: Georgia Hilmer / Courtesy of Creatures of the Wind
What this does is ensure that even though the collection has a clear theme, each item is one-of-a-kind, and thus special in its own way—not to mention, repurposing materials is a lot more sustainable and eco-friendly than churning out new stock. What it also does is add a bit of authenticity to this stoner couture—after all, the traditional uniform of potheads is comfy old tees and oversized sweaters. Consider this a way to take your grass game sky-high—sartorially speaking.
The collection will launch tomorrow exclusively at Just One Eye in Los Angeles. Prices range from $135 to $2,500, although the fur coats are made-to-order.
0 Comment