Just in time for Valentine's Day (or perhaps in spite of it) Dolce & Gabbana has released images of a limited-edition line of leather sneakers for men and women that communicates love through slogans better than a chalky candy ever could.
The shoes are reminiscent of the loving things you would write on your footwear as a teenager while bored in class, or hanging with your friends. Covered in hearts, and emblazoned with phrases such as "turn on my heart" and "love you more," there sneakers have an elevated DIY-vibe. There is also a pizza theme appearing in some of the amorous messages, for those of us who have different priorities when it comes to love.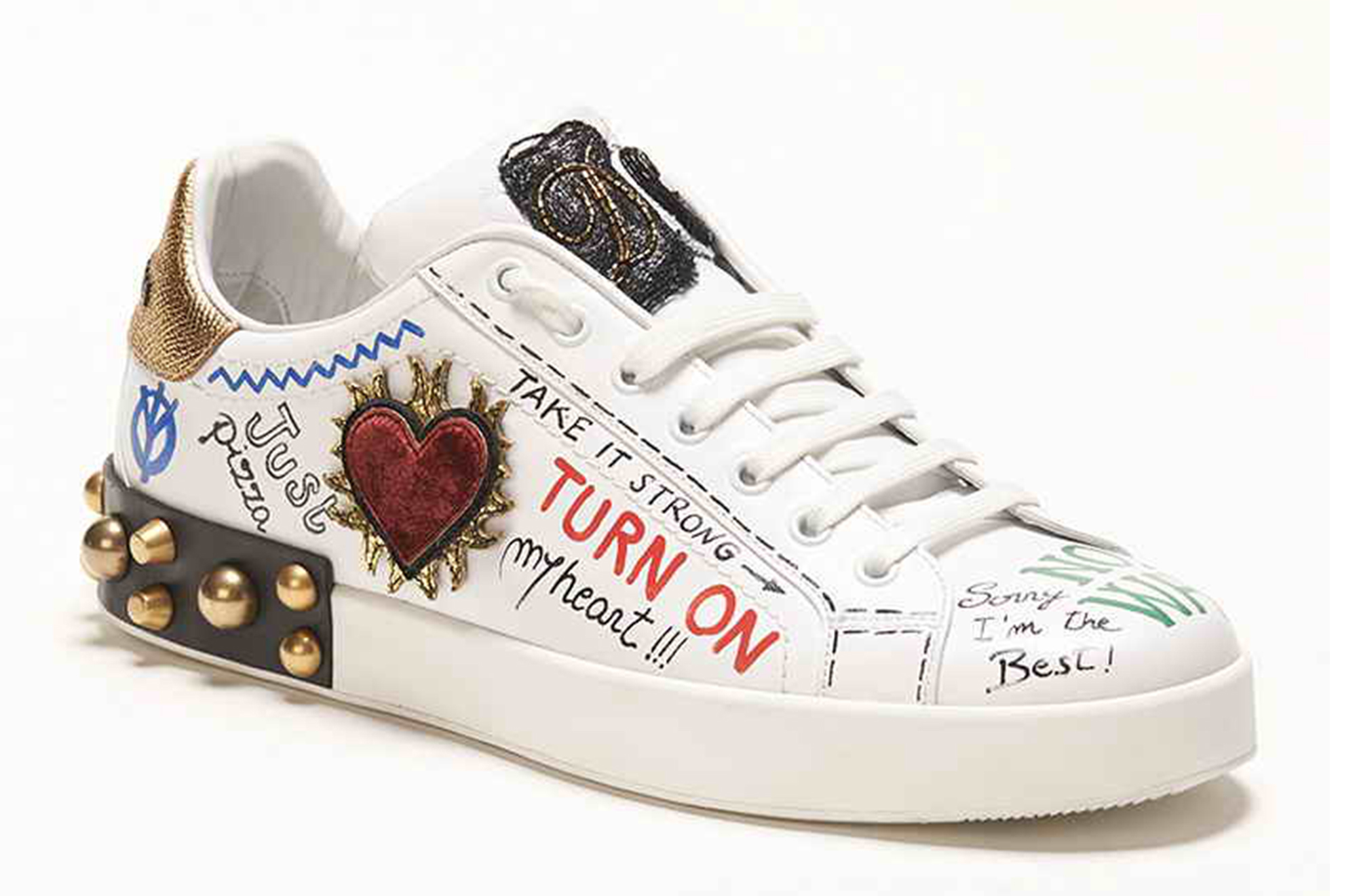 Photo: Courtesy of Dolce & Gabbana
The women's version of the shoes feature hearts on the tongues and a pearl on the back, while the men's version has "DG" and "89" across the pair, and the logo in gold at the heel. Both have a bejeweled stud situation for some added embellishment.
Over the past few seasons, Dolce & Gabbana has been steadily bringing high-fashion to everyday items, such as phone cases and headphones, so it should be no surprise to fans that the designers could bring their eclectic style to a pair of sneakers.
The shoes, which retail for $1,195, will arrive for Fall 2017, but are available for pre-order online now.
0 Comment