Is retail in crisis? Yes, yes it is. But as is so often the case, Rei Kawakubo's Dover Street Market seems to be the exception. At a time when traditional stores are laying off employees, shutting their doors, or struggling to survive thanks to online shopping and the evolving see-now, buy-now and direct-to-consumer models, DSM is opening two new locations—one in Singapore at the end of this month, and another in L.A., set to bow in March. With rapid growth like that, it's pretty safe to assume that business is booming, and after walking through the New York outpost's latest New Beginning (i.e., biannual revamp), it's not hard to see why.

For starters, this changeover is the store's biggest to date and features the addition of a full new floor of retail space. The basement level—formerly the stock room—is now a cool-kid shopping mecca, filled with merch from the likes of Ashley Williams, Cottweiler, Facetasm, Doublet, and more, as well as a dedicated area for Gosha Rubchinsky and a veritable colony—honestly, a full-on community—of sneakers. Streetwear fans, you're gonna flip.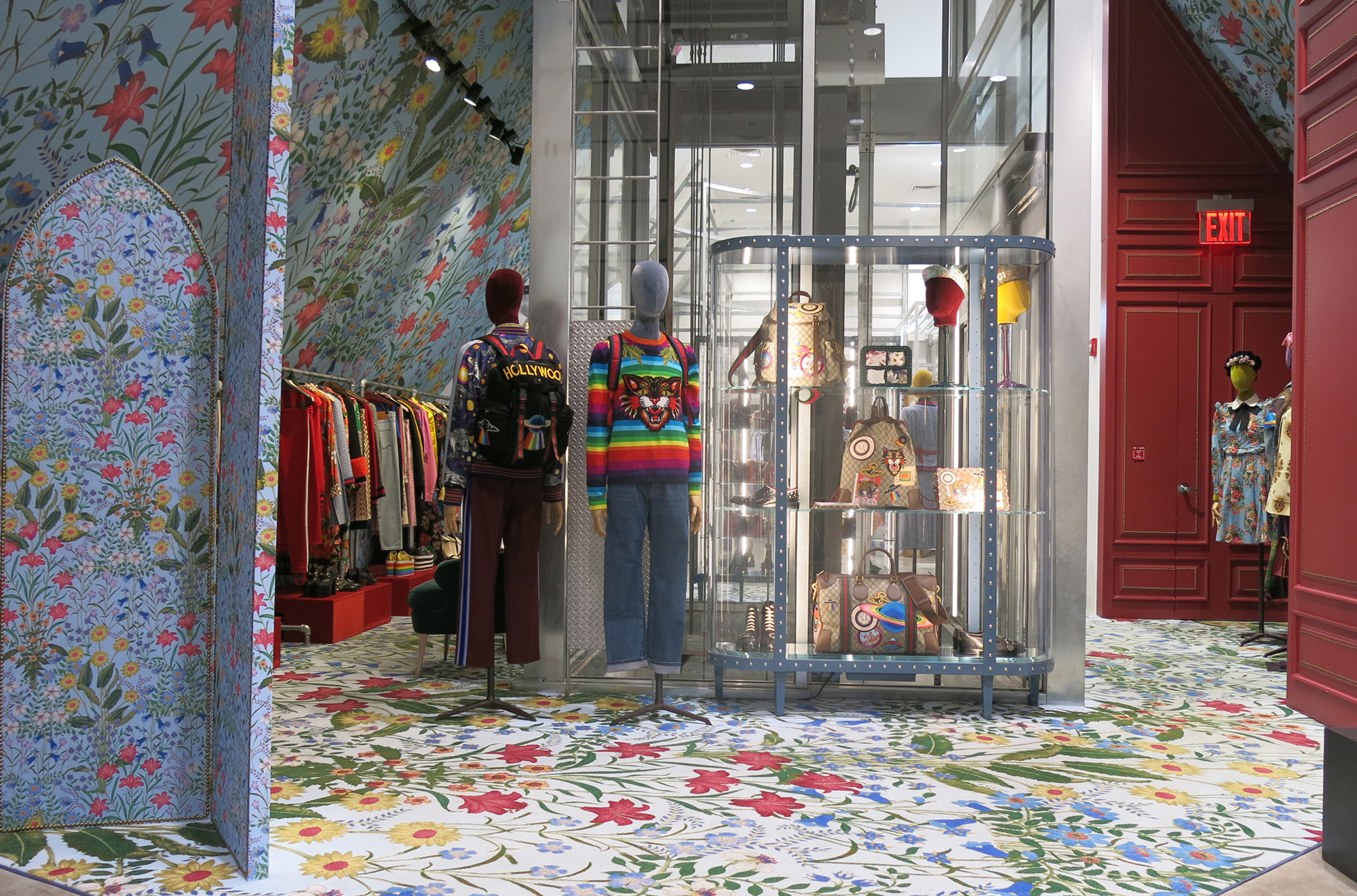 Gucci installation
Photo: Courtesy of Dover Street Market New York
Squeamish shoppers should prepare themselves before perusing the ground floor, as it's currently experiencing a bit of an infestation, care of Delfina Delettrez. The jewelry section will be crawling with the Italian designer's capsule collection, INSECTMANIA, through July 24, and even if you're not in the market for giant bug-shaped silver, pearl, quartz, and tourmaline brooches, necklaces, or earrings, it's worth a gander. Each piece includes a taxidermy insect cased in resin from Delettrez's personal collection (because of course Delettrez has an exotic bug collection), and explores the fetishistic relationship between attraction and repulsion.

Naturally, Kawakubo has her moment on the main level, and has treated shoppers to a custom Comme des Garçons installation, for which the designer herself reimagined looks from her ominous Spring 2017 collection, "The Future of Silhouette," in pure white.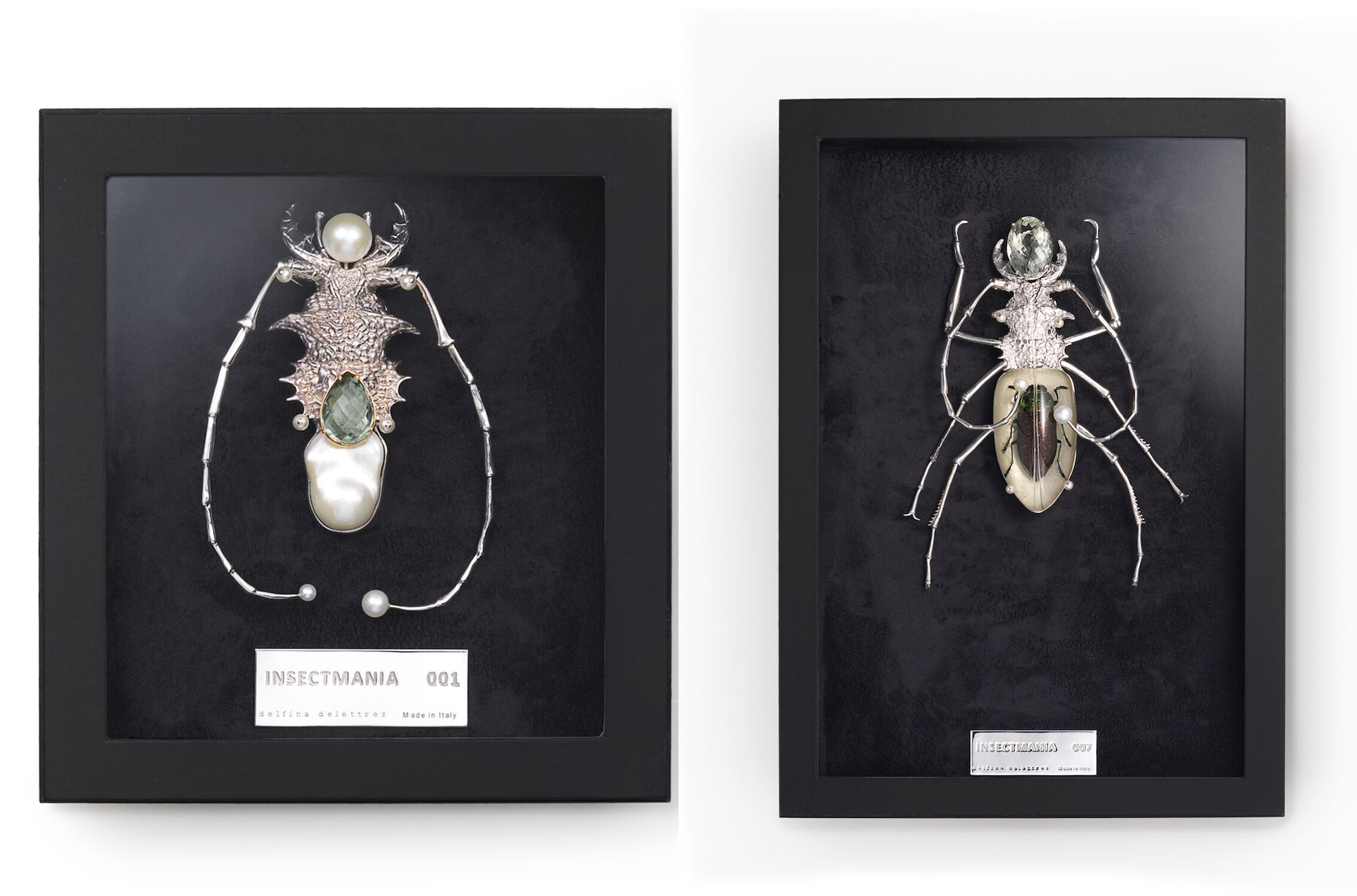 Delfina Delettrez "INSECTMANIA"
Photos: Courtesy of Delfina Delettrez
However, some of the biggest news to come out of this transformation is the expansive new Calvin Klein space on the fourth floor. Essentially a shop-in-shop, it houses Raf Simons' debut Fall 2017 collection for the iconic American house, and was designed by Simons' longtime collaborator, artist Sterling Ruby, who also created the Fall 2017 runway set. Most significantly, this is Calvin Klein's first and only downtown shop.

Also of note is the store's continued support of emerging designers, like Eckhaus Latta, whose Mike Eckhaus and Zoe Latta dreamt up an installation on the fourth floor. Of course, there are Fall collections from all the CdG brands and veteran DSM labels like Simone Rocha, Azzedine Alaïa, Vetements, Balenciaga, Craig Green, and numerous other international lines, as well as some new additions, like Alyx menswear, Tom Binns jewelry, 2017 LVMH Prize winner Marine Serre, and more.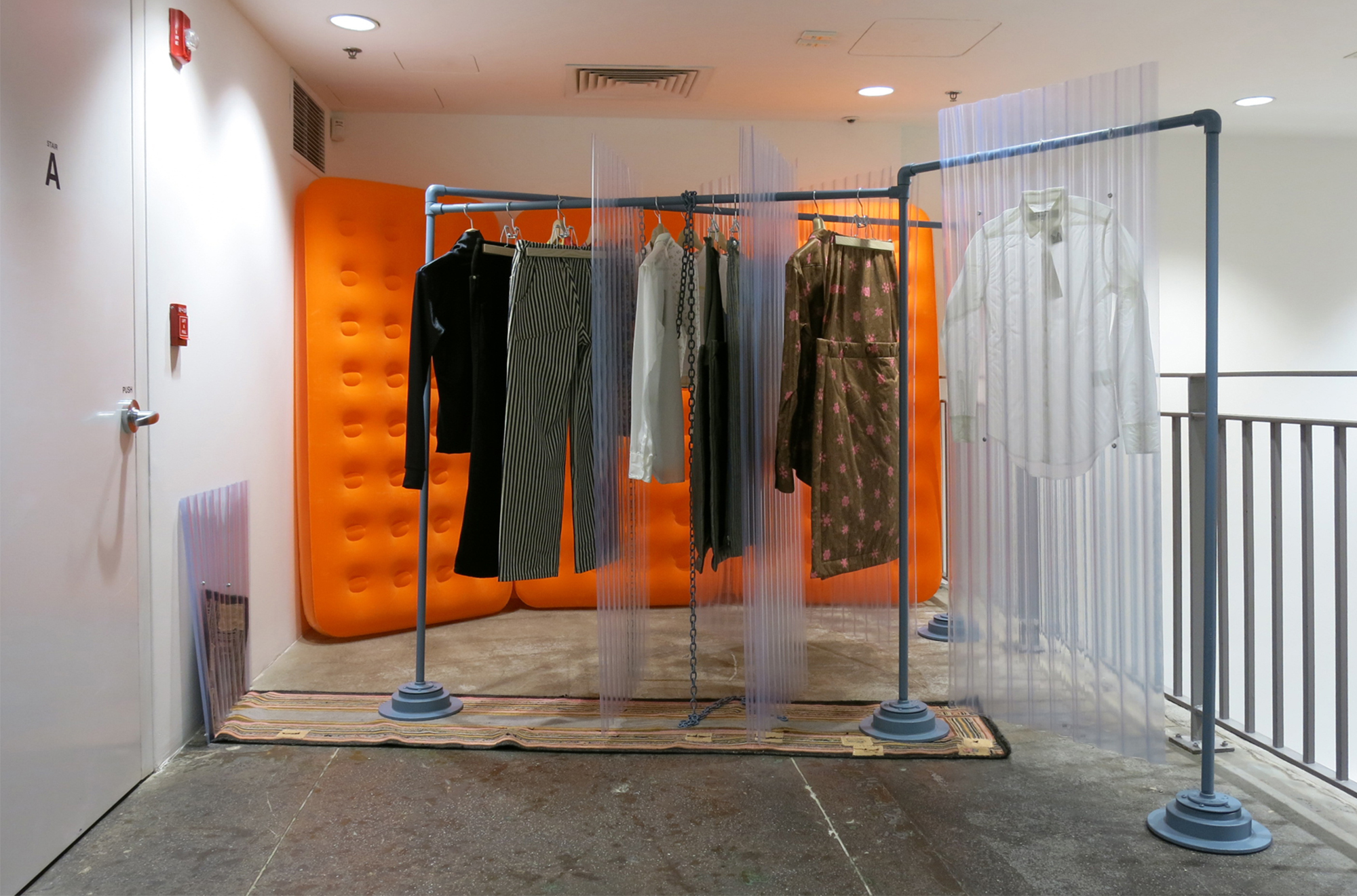 Eckhaus Latta installation
Photo: Courtesy of Dover Street Market New York
Needless to say, to do a complete store overhaul like this twice a year (across all DSM locations, no less) is a fairly labor-intensive endeavor. And seeing that DSMNY is already a pretty special space, with permanent artist installations, the scrumptious Rose Bakery, soundscapes designed by Calx Vive, et al., one might wonder why the team bothers to essentially launch a new store each season. Well, kids, that's why DSM is such a success—it's not just a store, it's a 360-degree shopping experience that plays to all the senses. And it's not an "Oh, I've seen it once, I don't need to do it again" kind of experience. It's an "Oh my stars, what have they done this time?!" kind of experience. This is what gets shoppers out from behind their computers and down to checkout counters. Speaking of which, if you're in New York, go check out the destination's latest incarnation at 160 Lexington Ave. You won't regret it—or forget it, for that matter.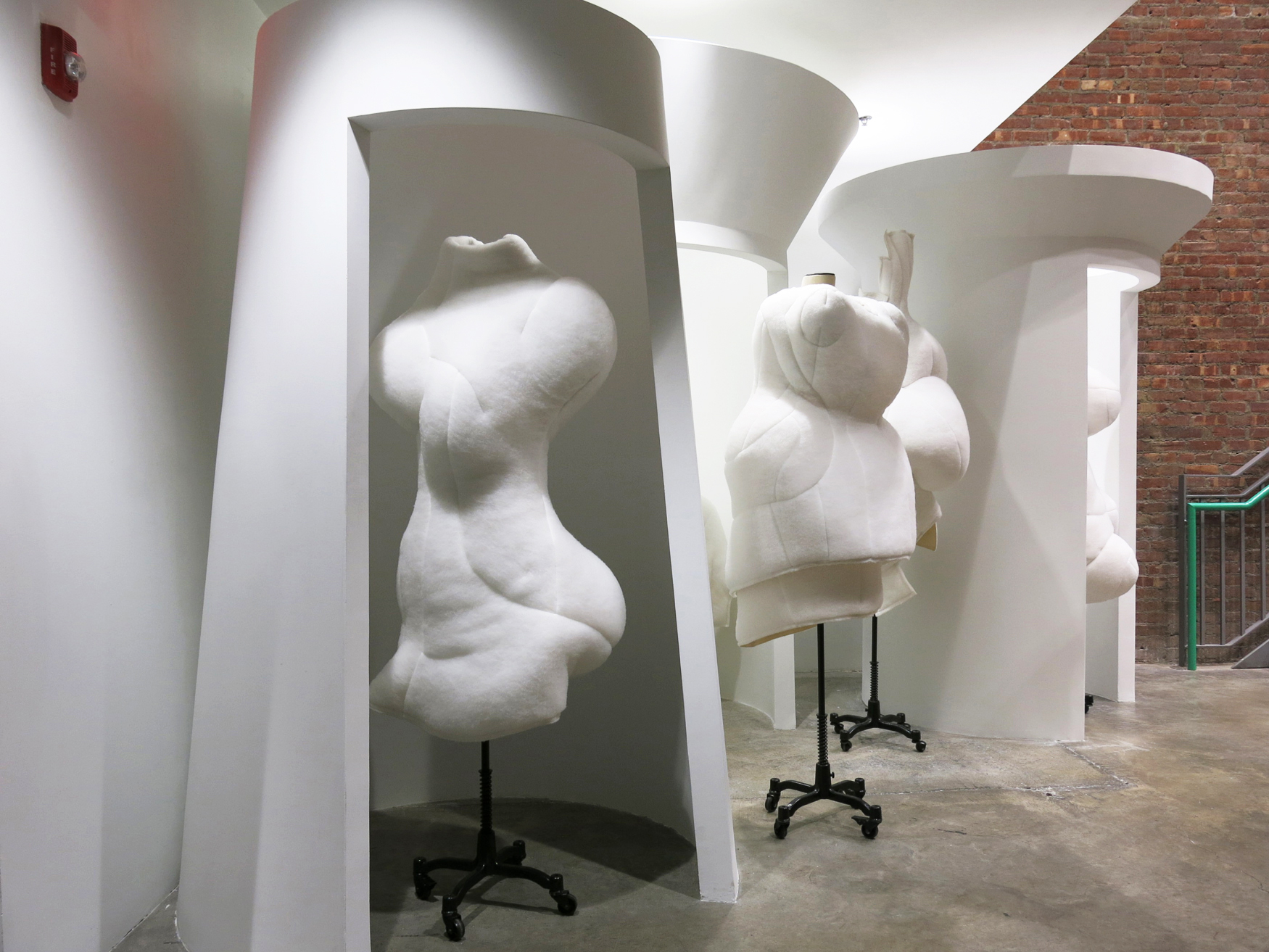 Comme des Garçons event space
Photo: Courtesy of Dover Street Market New York
0 Comment