Eckhaus Latta—the cool, underground label helmed by Zoe Latta and Mike Eckhaus—is giving new meaning to the phrase "sex sells." When it comes to the New York-based brand's new Spring 2017 campaign, that is literally the case. The ads, lensed by photographer Heji Shin, feature eight real-life couples having sex while clothed (albeit barely) in Eckhaus Latta's Spring wares. From hand jobs to oral sex, they make Calvin Klein's underwear ads look G-rated.

The gender-fluid label has been known to be envelope-pushing and avant-garde. (The show notes for its Fall 2017 collection were addressed to Melania Trump and Karen Pence, suggesting they smother themselves with pillows.) And while the nature of the images are indeed quite graphic—there's certainly a voyeuristic element at play here—they feel more intimate than pornographic, and the batch of couples are refreshingly diverse, both in terms of race and sexual orientation.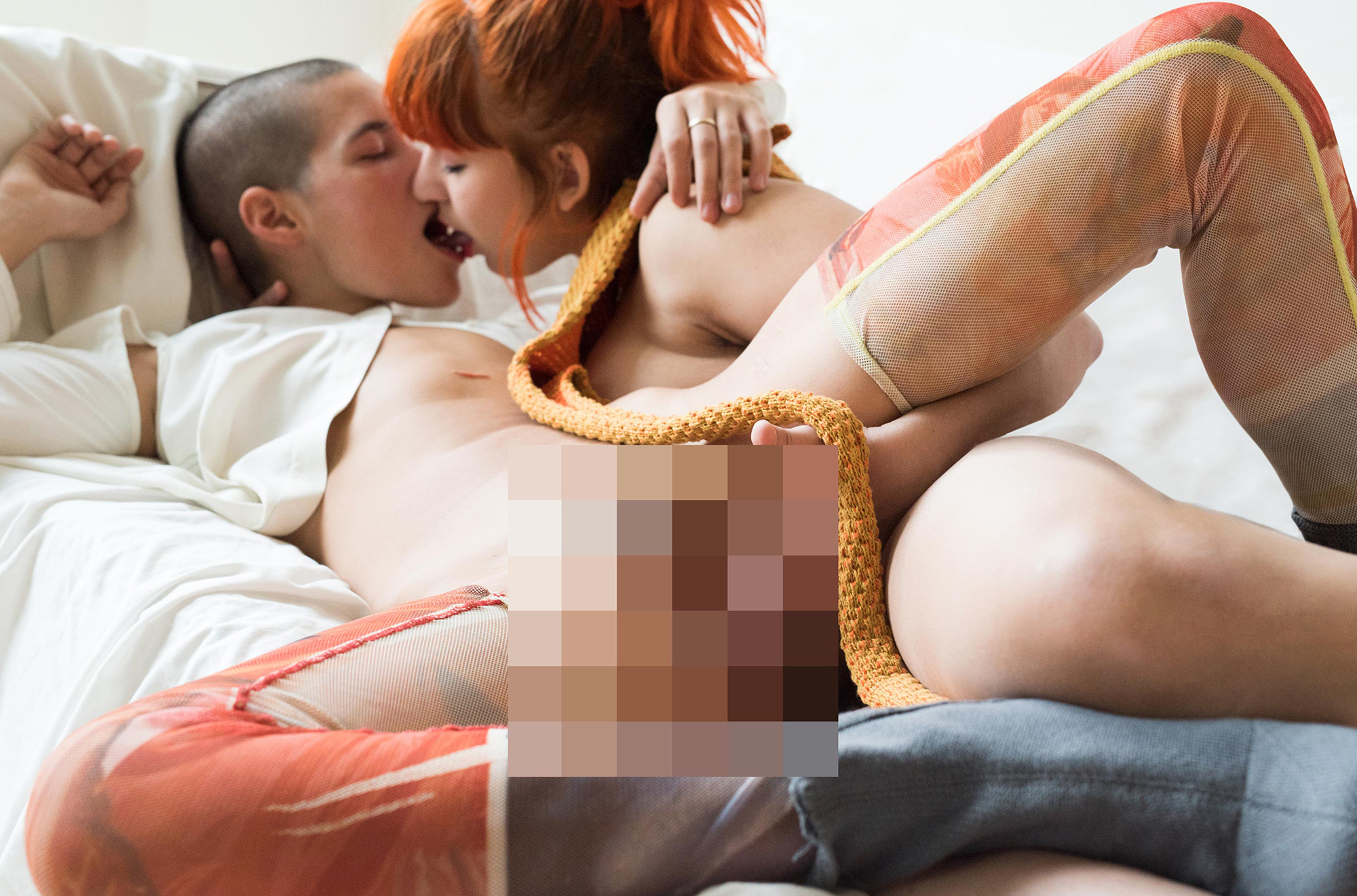 Photo: Courtesy of Eckhaus Latta
According to the Daily Mail (and a staffer here at FU) some fans apparently noticed that the original photos on the brand's website were not pixelated, giving viewers a totally uncensored view of the models' genitals. They appear to have been quickly swapped out though, and now, upon entering Eckhaus Latta's website, you have to confirm that you're over 18. We've reached out to the brand for comment about this and will update when we hear back.

It's an interesting time for advertising, what with the backlash surrounding Saint Laurent's Spring 2017 ads, which were described as "porno chic" and led to a recent ban on outdoor ads in Paris that are deemed sexist, homophobic, ageist, and otherwise offensive. The fact that Eckhaus Latta's X-rated campaign features real couples seems to set it apart from other sex-heavy fashion ads, but at the end of the day, it's still sex being used for advertising.

The brand has been posting the images on its Instagram, but you can view the entire campaign here. We don't recommend viewing them at work, lest you want an HR nightmare.
0 Comment