"I think if things get easier then I won't be trying hard enough," Simon Collins said of pulling together Fashion Culture Design's UnConference last summer. "We learned a lot last year and that's now the benchmark for FCD 2017."
That's right, UnConference—which brought together a variety of fashion industry folk at the top of their fields for a day of panel discussions—is back for more, and this year, it's even bigger.
"It's easier to tell people what we do now that we can show them videos, and we can point to conversations that started at FCD and continued through the year," he explained. "This year we will allow some conversations to run longer when they need to. We don't have any single speakers or speeches as everything is a debate, and that means sometimes they are simply too good to stop."
Another way of extending conversations will be the release of a podcast ("Doing a podcast is like the sneaky conversation you have backstage over a glass of wine," Collins mused), and a series of live salons in Denmark, Seoul, and Shanghai. "The World of FCD has become an ecosystem to enable people to have the conversations that we need to find great ideas and share them."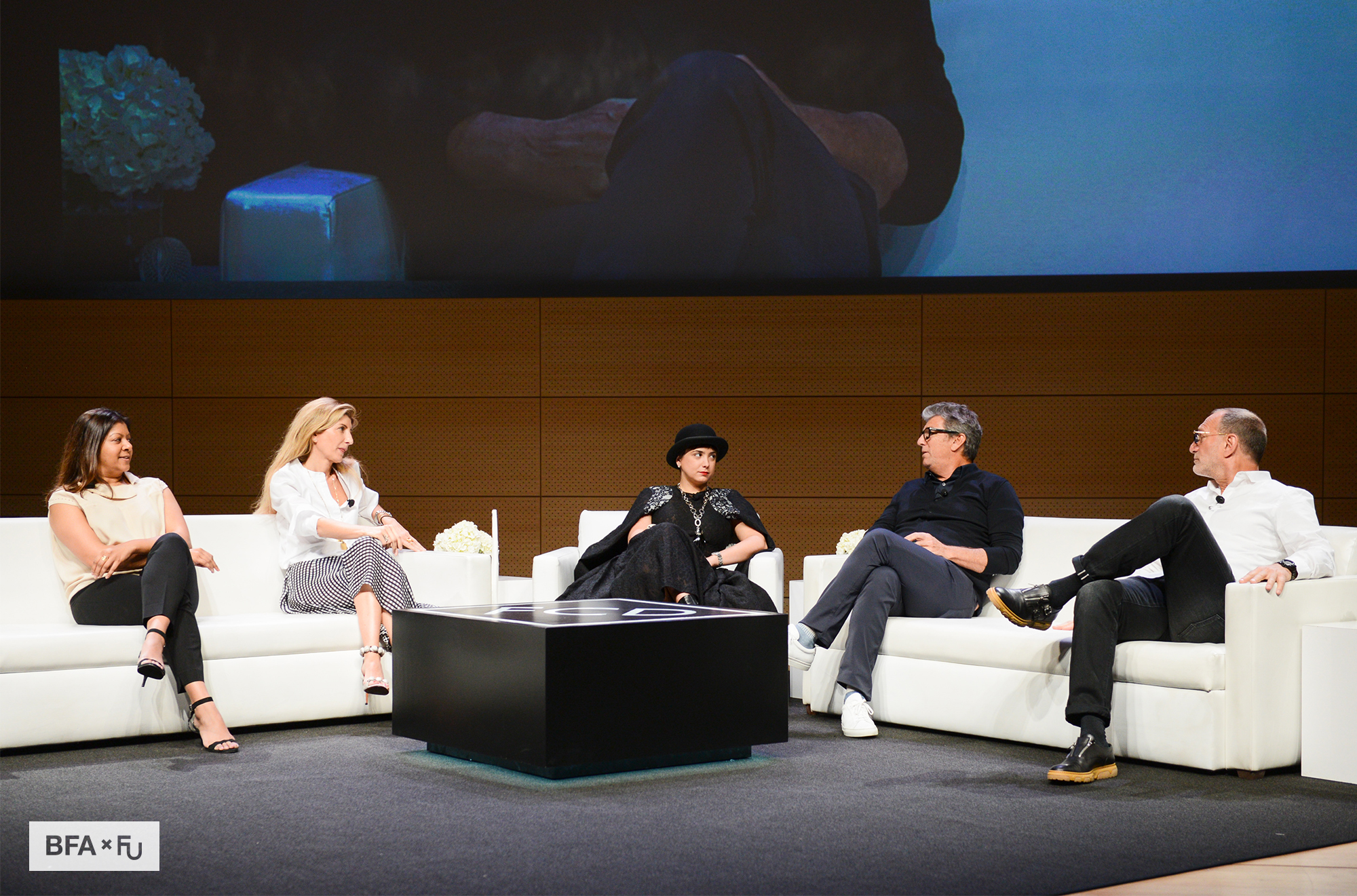 A panel discussion from the 2016 UnConference, featuring FU's EIC Katharine K. Zarrella
Photo: BFA.com. View more at BFA.com
But perhaps the biggest expansion is a three-day event in China, put on with the help of FCD co-founder Su Mang, the CEO of Trends Group. "We are bringing the worlds of Fashion Culture and Design in the West and in Asia together in a way that hasn't been seen before. This won't be FCD NYC transplanted to Beijing but instead a genuine cross-cultural three-day event with the cream of creative talent from both sides of the world mixed together to answer the questions that challenge us all," Collins explained. "There hasn't been anything like it and it's going to have a profound impact on cross-cultural creative thinking. In the current political climate, I'm delighted to be doing something constructive."
More details of FCD's event in China will be released in June. In the meantime, fans of fashion discourse still have UnConference to look forward to, which will feature 40 speakers chiming in on 10 topics.
"This year people are coming to us with topics they want to discuss," he said of what fans can expect. "Nicole Phelps (of Vogue.com) is leading a conversation about Fashion and Data, and Jeff Staple (of Staple Design) is leading a debate about what Gen Z will want next."
But for an ever-evolving industry rooted in and dependant on social change, one of the biggest talking points will be political. And to his credit, Collins has no intention of shying away from it. "It would be naive to think Trump and the new right won't feature in more than one conversation. Though we won't be looking for any moaning," he said. "FCD is about creating positive ideas that people can actually do something with. We have Humberto Leon leading a conversation about Creativity in the Time of Trump. I'm expecting new thinking and fireworks."
The FCD UnConference will take place on June 16 in New York.
0 Comment