After announcing the appointment of Clare Waight Keller (formerly of Chloé) back in March, Givenchy has finally unveiled a glimpse of what the house will look like under the direction of its first-ever female artistic director, who will make her debut for Spring 2018 in October. The teaser campaign—shot by Steven Meisel—was first released on Instagram and features models Elias Bouremah, Kolton Bowen, Saffron Vadher, and Meghan Roche lounging with their own cats (in custom Givenchy collars!) in a private manor house in New York City.

According to the French house, the feline element was incorporated after Waight Keller dug through founder Hubert de Givenchy's archives and realized the two shared a love for animals. Upon her research, she came across an "extraordinary discovery" of silk prints from 1953 that featured a "photorealistic" feline with orange eyes.
"I love the idea of a woman with a feline air," Waight Keller said in a statement. "A person may seem slightly reserved, but they have that serene, straightforward gaze. They're seductive. I wanted to play with that modern attitude and expression because I feel like it's an apt metaphor for Givenchy's current evolution."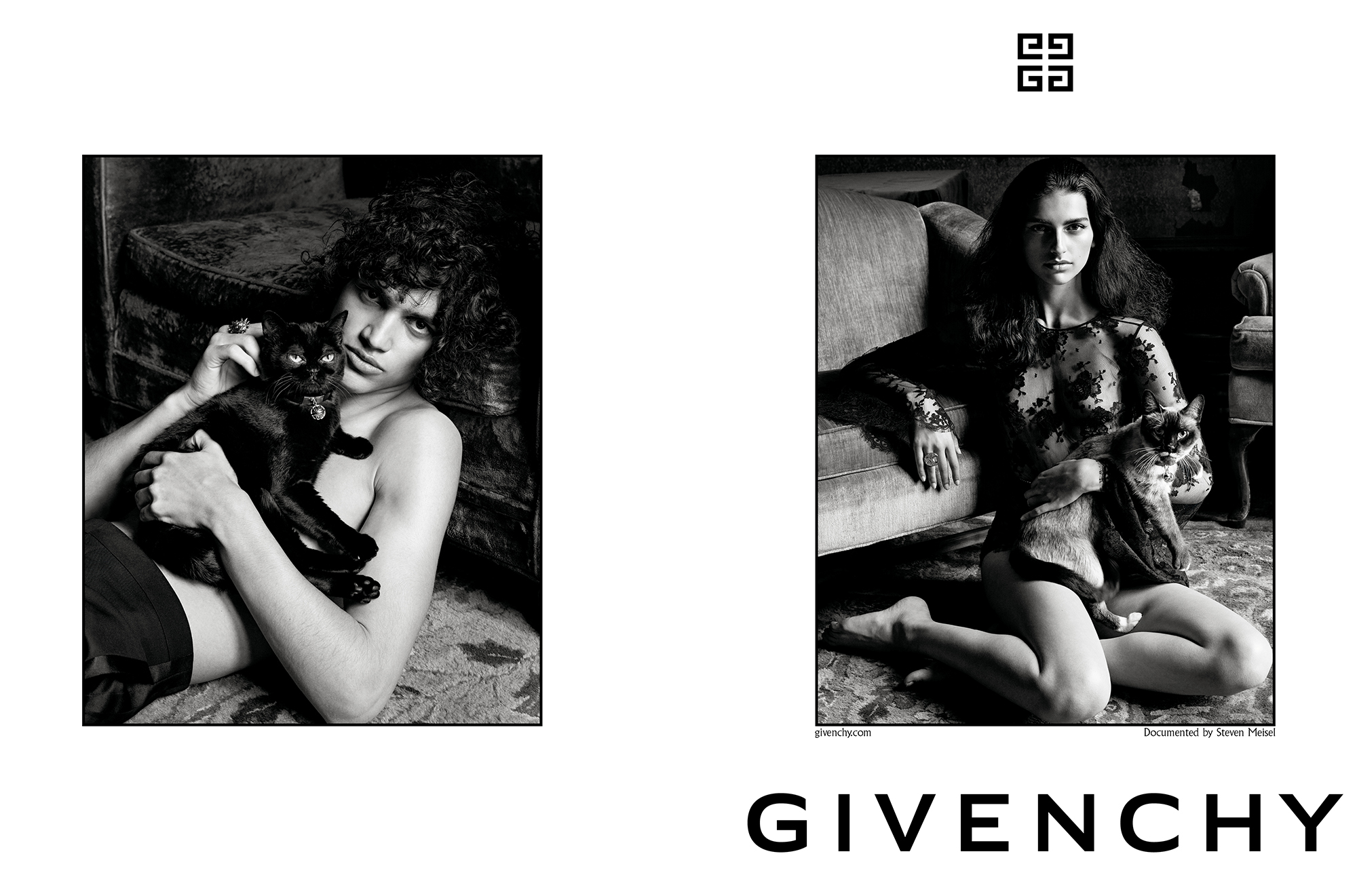 Photo: Courtesy of Givenchy
Titled "Transformation Seduction," the black-and-white photos also hint at gender fluidity, something Waight Keller, who will show both men's and womenswear together, plans to emphasize in her first runway show for the house. "To me, Givenchy is a world where women and men alike are strong, stoic and mysterious," she said. "They own their power, and share it equally."

When Waight Keller's appointment was announced, we wondered how a designer known for her light, bohemian aesthetic could take on Givenchy after it was transformed by Riccardo Tisci's dark romanticism and sportswear staples during his 12 years at the helm. But if this prelude—which includes black lace, gold jewelry, and tuxedo pants—is any indication, it's going to be great.
0 Comment