Ever since Alessandro Michele took over Gucci, the house has been increasingly taking its pre-season shows on the road. Last year the house showed in London, and the year before that, it was New York. This year? Florence.
Gucci will hold a runway show at the Palatina Gallery at Pitti Palace as part of the cultural project "Primavera di Boboli" (Spring in the Boboli Gardens), a partnership with the Uffizi Gallery and the city. Additionally, the Italian brand will donate 2 million euros to restore the Boboli Gardens, which the Palatina Gallery overlooks, over three years.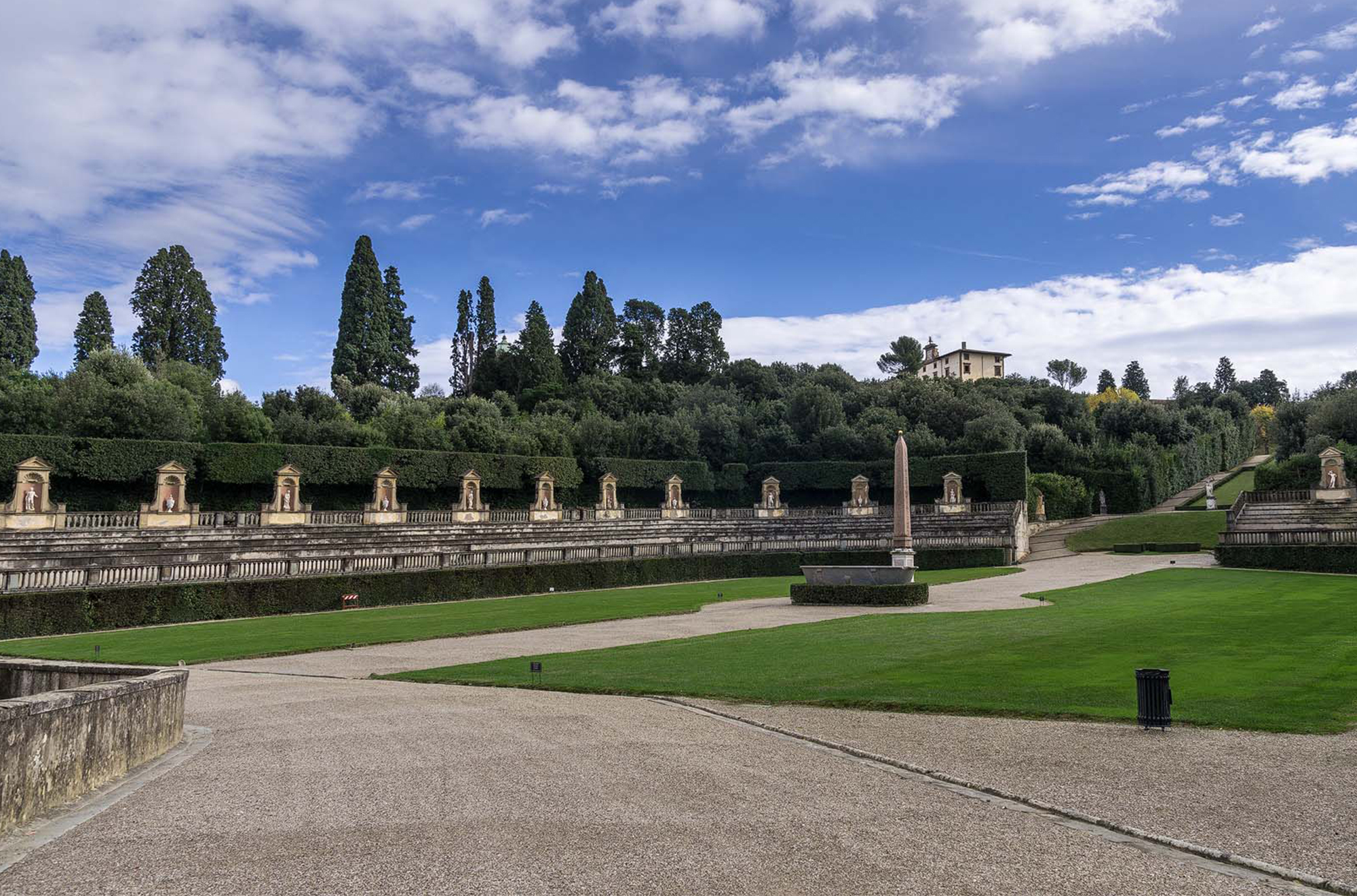 Photo: Courtesy of Gucci
"This collaboration represents a wonderful opportunity to celebrate and sustain Florence's cultural splendor and I would like to thank all the institutions that are involved. Gucci is a global brand with strong roots in Florence," Marco Bizzarri, President and CEO of Gucci, said in a statement. "The success we have achieved in recent years through the vision of our Creative Director, Alessandro Michele, is reliant upon the skills, spirit of innovation, passion and abilities of the craftspeople and everyone else who works for the brand in Florence and the surrounding area."
In other cruise news, WWD reports that Prada will hold a runway show in Milan this May. Usually Miuccia Prada shows her cruise collection alongside her men's collection in June, but this year she's opting to present a month earlier, on the 7th. This adds to an already heavy traveling show schedule, with Dior's cruise show taking place in L.A. on the 11th, and Louis Vuitton's taking place in Japan on the 14th. Gucci's show will take place on the 29th.
0 Comment