Jonathan Simkhai is getting a new look, of the digital sort.
The 31-year-old designer is overhauling his digital presence, having relaunched his website, streamlined his tablet and mobile imagery, and created a more experiential e-commerce strategy, today at 10AM EST. "Our business has been growing consistently so it felt like the right time to reinvest in our loyal customers and create something really unique and special for them," Simkhai said over the phone on Tuesday afternoon. "The main thing is we want to create an experience and a visual story across multiple channels for our Jonathan Simkhai woman."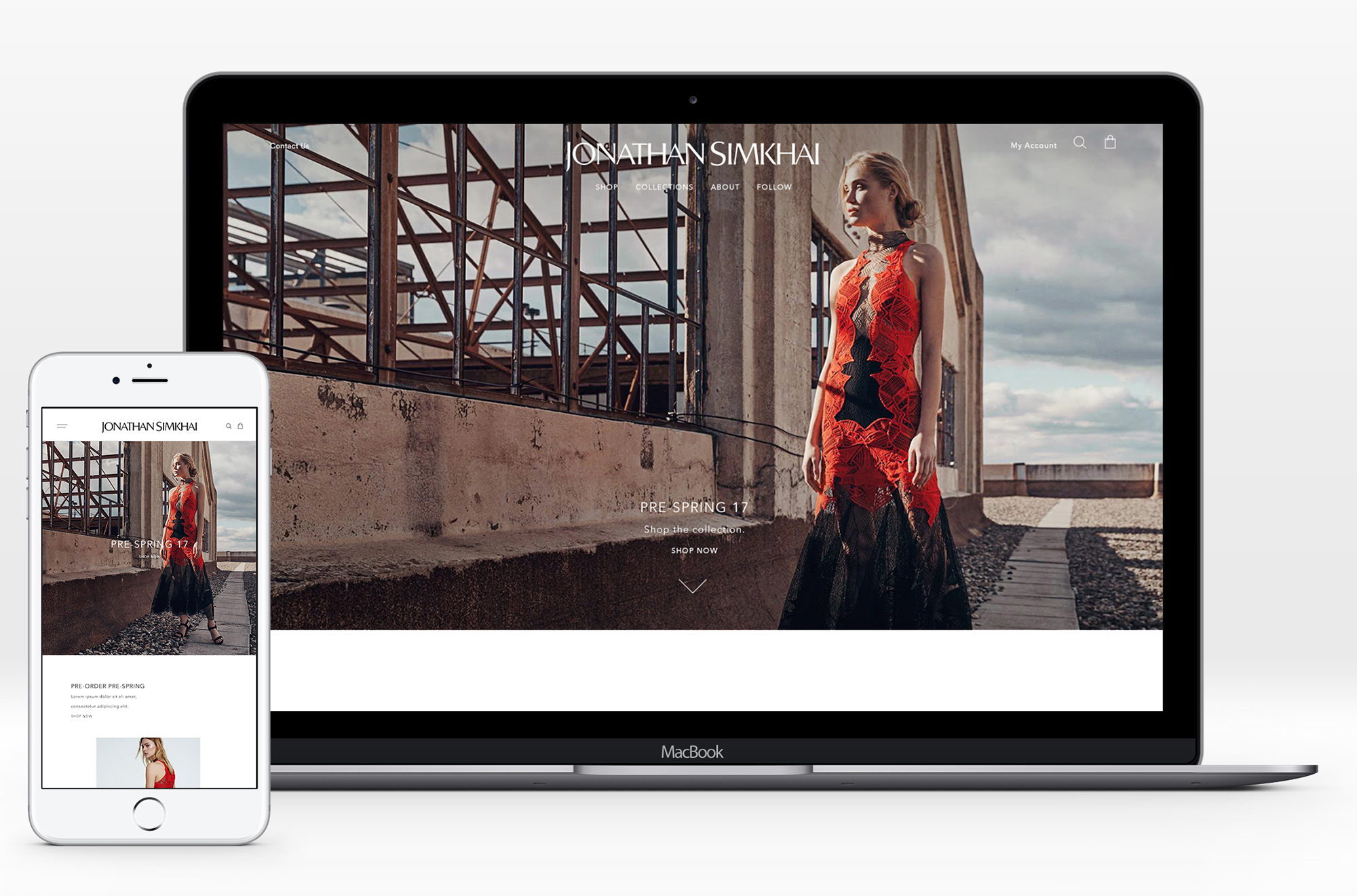 Photo: Courtesy of Jonathan Simkhai
As well as new visuals—"more moody, stylized imagery, detail shots, and a new video component," Simkhai said—the brand is tweaking its e-commerce strategy, including offering exclusive pieces on the website as well as a whole customization suite. "We're going to have a special order salon, where the customer can click in and order custom looks," the designer said.
The relaunch coincides with the release of the brand's Spring 2017 campaign, which stars blonde newcomer Michi Kat and is photographed by Hans Neumann. "We wanted to have this urban, downtown cool factor but also polished and put together," Simkhai said of the campaign, styled by Celia Azoulay. "And that's the Jonathan Simkhai girl, she's that dichotomy of cool and effortless but also put-together. She has that push pull."
The designer might also feel a bit pushed and pulled at the moment—he shows his Fall 2017 collection in just four days. "It's definitely a little crazy, but the good kind of crazy. There's a high intensity momentum that we thrive off of. Today we're casting, and we've already seen over 300 girls," he laughed. "Just, you know, fashion week!
0 Comment