Spring 2017 was a pretty big season for Bottega Veneta and creative director Tomas Maier. After all, it was the Italian house's 50th anniversary and the the designer's 15th at the brand. In classic Maier style, the designer hosted a knockout runway show in Milan that was at once somber and celebratory—he came out with his entire design team to take his bow, cast supermodels ranging from Karen Elson to Joan Smalls to Gigi Hadid, and, most notably, had the iconic model-turned-actress Lauren Hutton strut down his runway. What's more is that he presented a mixed-gender outing, not only ushering in a new era for Bottega (the house's shows will be mixed-gender for the foreseeable future), but for the fashion industry as well, with brands including Gucci, Burberry, and Tom Ford favoring the coed format.

Needless to say, the show was a smash—as was the collection itself, which highlighted the house's classic codes as well as Maier's love of Modernism.
Today, Bottega released its Spring 2017 men's and women's campaign (the behind-the-scenes video for which debuts exclusively here), and it is a poetic reflection of the most noteworthy aspects of Maier's anniversary collection. For starters, the images and accompanying film feature Hutton and Smalls, as well as Vittoria Ceretti, Hannes Gobeyn, and Morten Nielsen. "You don't need to be 16. You don't need to be 60. It's nonsense," Maier told FU backstage after his brilliantly-cast Spring romp. It's nice to see the campaign follow that credo.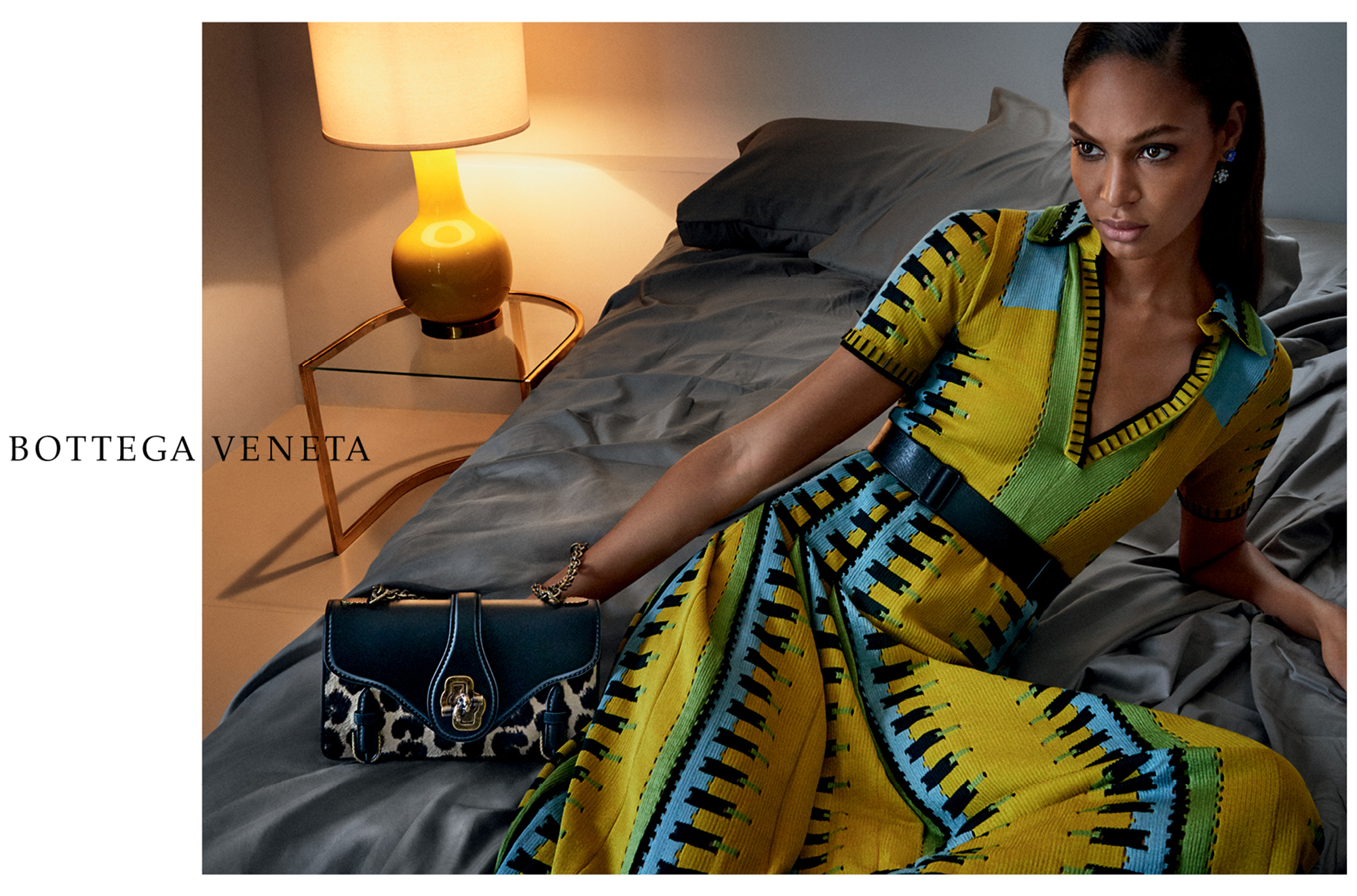 Photo: Courtesy of Bottega Veneta
Meanwhile, Modernism comes into play via the shoot's location: The Modulightor Building, a geometric masterpiece designed by famed architect Paul Rudolph between the years of 1989 and 1994. And finally, as part of Bottega's ongoing Art of Collaboration project, which has seen fine art photographers like Nan Golden, Juergen Teller, Nobuyoshi Araki, Ryan McGinley, and more lens Bottega's campaigns over the years, Todd Hido was tasked with capturing the Spring clothes and accessories. Appropriate, considering Rudolph's building is as much a star as Hutton or Smalls, and Hido's specialty is shooting urban and suburban American housing. "I am a great admirer of Todd's work," said Maier. "His images speak quietly yet extremely suggestively in a subtle way and his use of light and color creates moods that are unique. We have a similar approach and sensibility—I like his sense of delicacy and intuition."

0 Comment