Ahead of the show on March 3, Loewe has blessed us with a preview of its Fall 2017 ad campaign, which is lensed by Steven Meisel and stars newly announced Met Gala co-host Gisele Bündchen posing against a backdrop of more than 9,000 black silk ribbons in a look from the forthcoming collection. (Not dissimilar to its Fall 2017 menswear campaign, also released early.) The ads also include an image of a dreamy new version of the brand's signature Puzzle bag, as well as an archival piece of artwork by the famed photographer titled "Compositions." According to the brand, the trio of images reflect "different facets of Loewe's past, present, and future."
Starting today and tomorrow, the images will appear throughout Paris on news kiosks and fly posters. And, as in previous seasons, the main campaign images will also be displayed on a billboard outside of the Loewe design studio and showroom on Rue Bonaparte.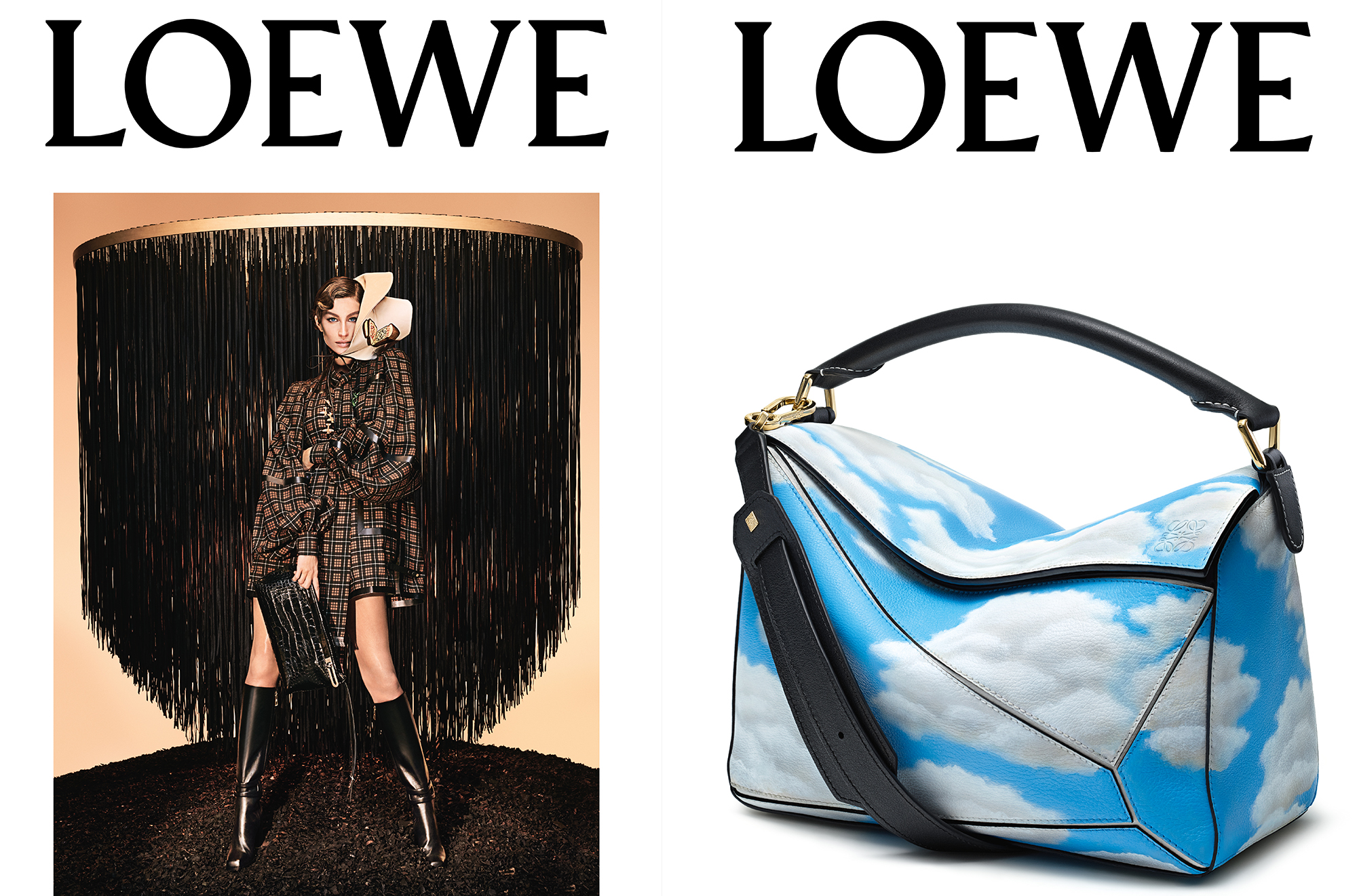 Photos: Courtesy of Loewe
Jonathan Anderson has kept a strong trend of interesting casting choices both in regards to Loewe and his eponymous label, having tapped everyone from Chloë Sevigny to Charlotte Rampling. His decision to cast Bündchen isn't totally out of left field, but it's relevant and speaks to the recent influx of classic supermodels dominating the runways this season.
The strategy is also similar to what Anderson has done in the past—teasing previews of campaigns an entire season early, and also mixing archival works from Meisel with product images and glimpses of the new collection. As we mentioned last June, this kind of approach is highly engaging and very cool. Here's a "toast" to that. (Get it? Because of the hat?)
0 Comment