The first week of the New Year comes with gifts of Spring 2017 campaign images—interesting ones, at that.
First up is Louis Vuitton's "Series 6," which (as the title suggests) is the sixth campaign season to feature Nicolas Ghesquière's creative direction. Naturally, Ghesquière has brought in some of his favorite women (and brand ambassadors) to don his clothes, including Sasha Lane, Michelle Williams, and longtime pal Jennifer Connelly. The rest of the campaign stars LV runway mainstays Natalie Westling and Mica Arganaraz.
Shot by Bruce Weber (who has lensed many a Vuitton campaign), the images were taken both in-studio and on location in Paris on the Île Saint-Louis, a setting chosen to reference romantic qualities of the city, including its history as a hub for creative minds such as those of the Lost Generation.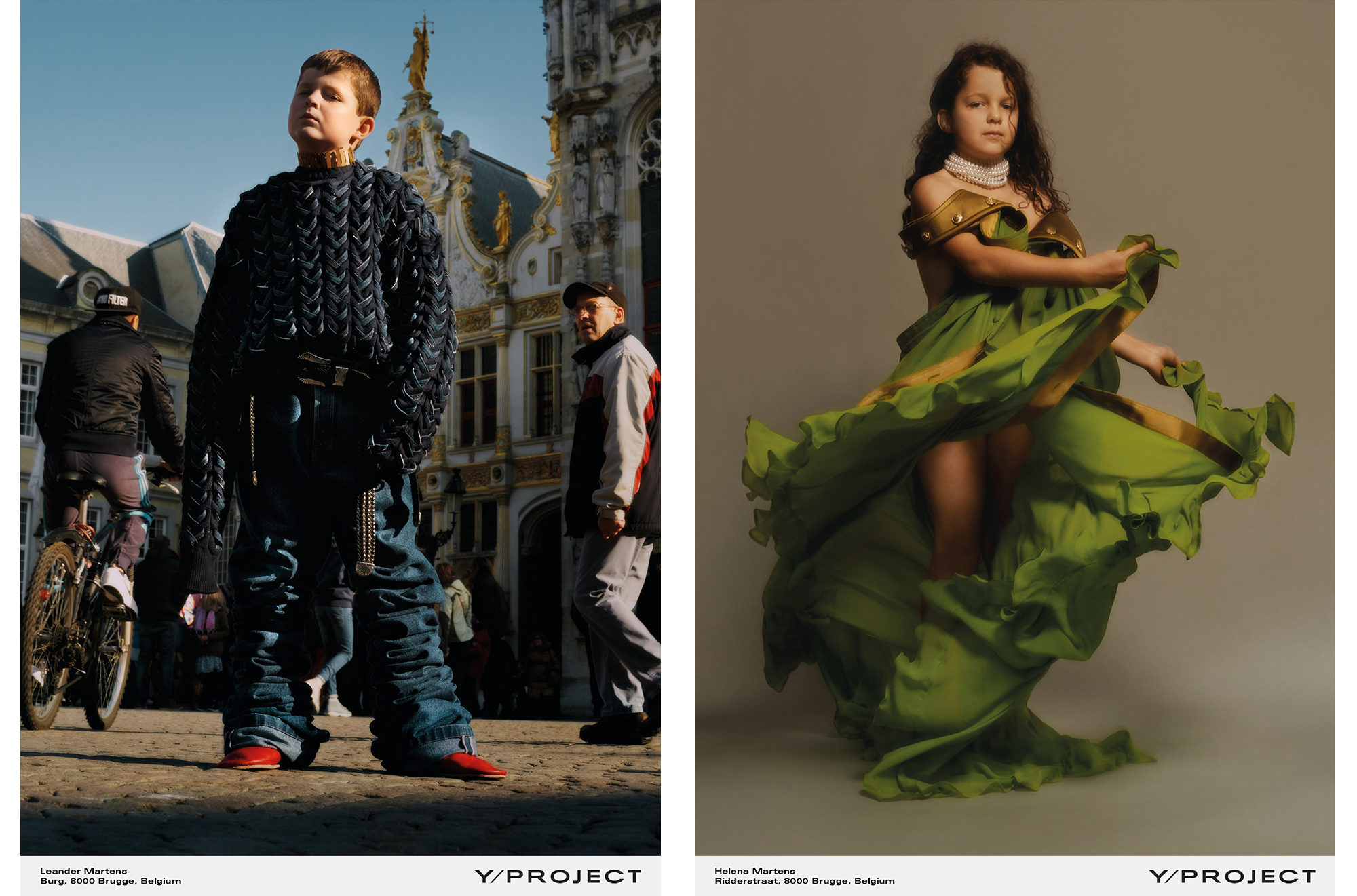 Photos: Courtesy of Y/Project
Also inspired by the creative history of a city was Glenn Martens of Y/Project. "There's a strong clash between austere Gothic architecture and the trashiness of modern-day kitsch," Martens said of his hometown—Bruges, Belgium—which has often served as an inspiration for his work. "But growing up in Bruges has really influenced my aesthetic. I think this is why I wanted to return there to shoot the new campaign; to reaffirm where I come from and also the codes of Y/Project."
Captured by photographer Arnaud Lajeunie, the images are thematically based on the work of Flemish painters, and starred Martens' friends and family in city scenes and portraits that are lit to create rich shadows and highlights. The merging of high art inspiration with modern fashion is in line with the blended nature of the collection, which draws from both club kids and Baroque period costumes, coming together to create a "trashy aristocrat" look.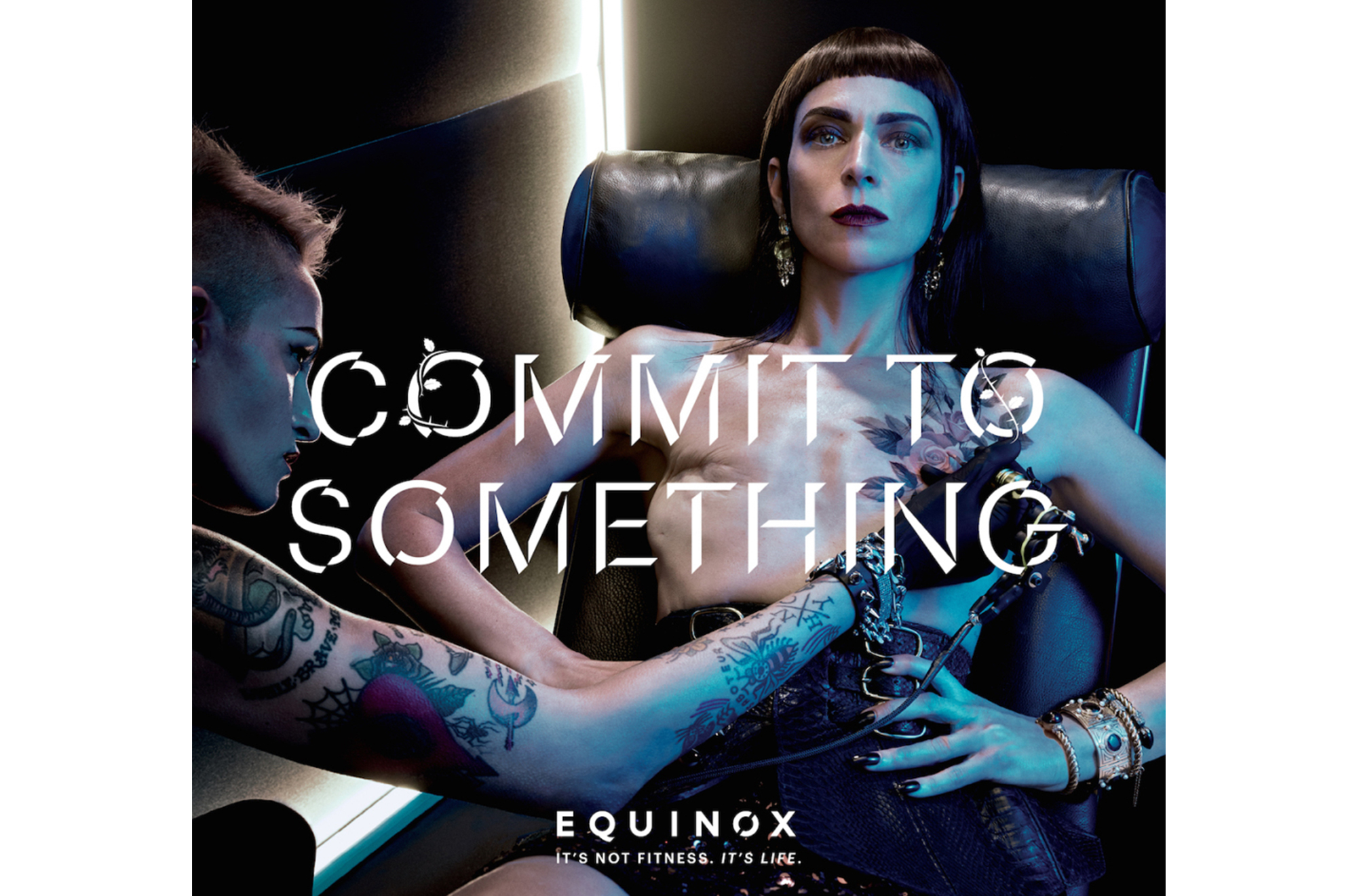 Photo: Courtesy of Equinox
Not exactly on the fashion front, but interesting nonetheless, Steven Klein has shot Jessica Stam for Equinox. Yes, the gym. In yet another installment of Klein's "Commit to Something" campaign, the images, snapped in his trademark cold, dark, saturated colors, see chiseled, attractive people covered in bees, at a concert, and growing plants, along with a whole host of other pastimes. Not exactly your typical gym advertisement fare, and thank god for that. (We don't need any more images of smiling people holding water bottles. We just don't.) The series features more than one arguably controversial image—in one, a nude man is barely concealed by a hand mirror while being doted upon by employees. In another, cancer survivor Samantha Paige bares her mastectomy scars while getting a tattoo. Coupled with the images from Klein's previous campaign for the company (same name, different images, including one model Lydia Hearst breastfeeding in a restaurant), and the commanding use of "commit to something," the ongoing series, at least from an academic standpoint, begs to be further analyzed, and will likely be used as a reference point for discussions in fashion advertising for years to come.

In other fashion news, Fendi has a new campaign starring Bella Hadid, which is, as always, shot by Karl Lagerfeld. Meanwhile, Valentino has released its first campaign under Pierpaolo Piccioli's solo creative direction—more on the latter tomorrow, when the full crop of images will be released.

0 Comment