The fashion world gets pretty aroused by anything Margiela-related, from old lookbooks to documentaries. The elusive Belgian designer Martin Margiela has been a source of inspiration for just about everything these days, and people continue to salivate over even the most minute reference. With that in mind, Byronesque will be holding quite the cheeky pop-up during Paris fashion week.
The vintage retailer will be selling over 300 of Martin Margiela's designs from 1989 to 2009. The location? Paris's last remaining porn theater, Le Beverley Adult Cinema. A campaign titled #MargielaPorn will run to promote the sale, which features vintage porn posters with movie-style reviews from fashion insiders such as Michele Lamy, Rick Owens, and Cecilia Dean of Visionaire.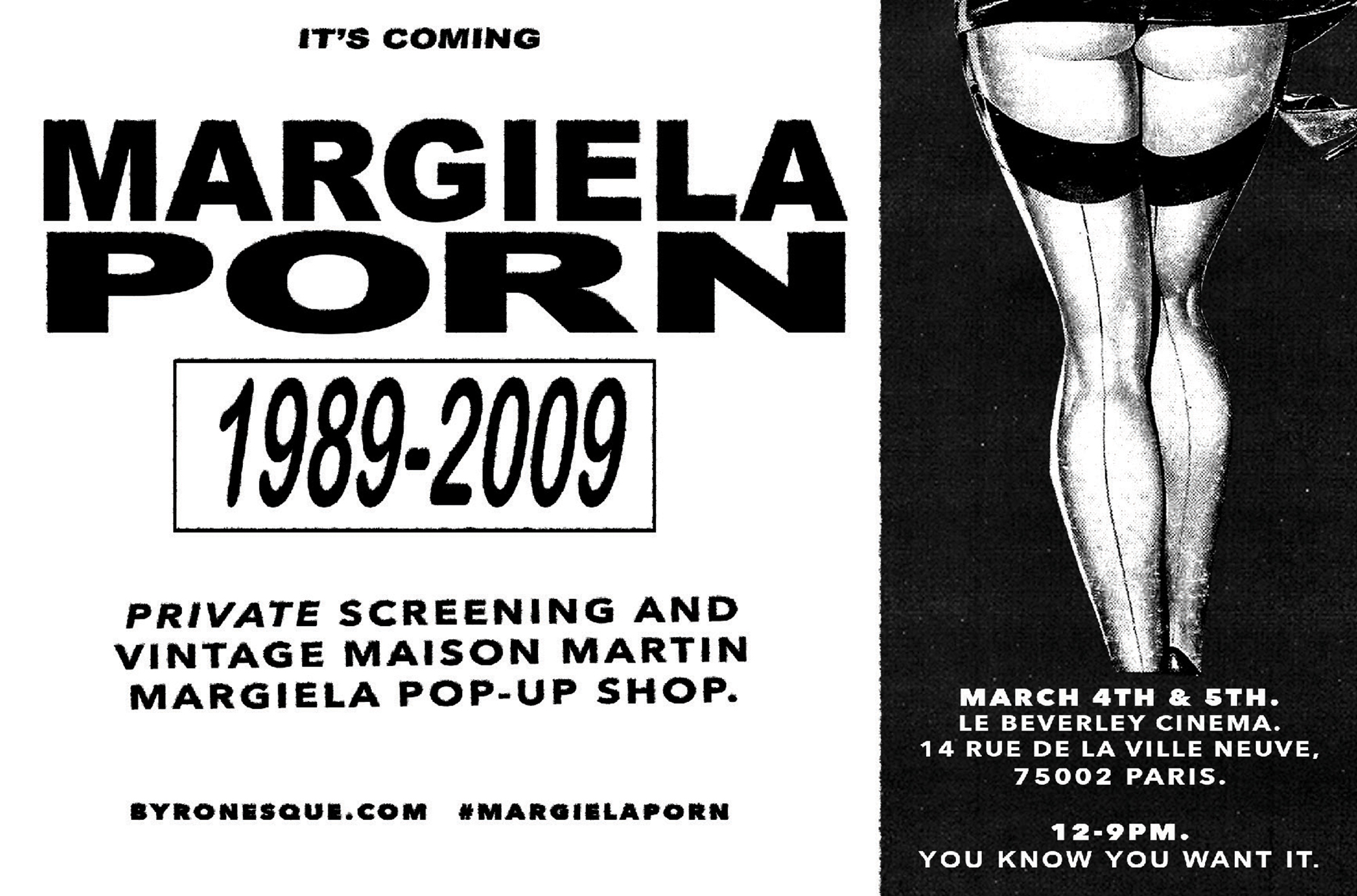 Image: Courtesy of Byronesque
"In true Margiela style, we're doing something unorthodox and provocative with seductive anonymity and taking over the last remaining porn cinema in Paris for two days," said Gill Linton, CEO and editor-in-chief of Byronesque. "We're playing on the idea that you're in a secret place seeing something taboo that is not for everyone. Nothing else makes people want something more."
As if that's not enough (because like chocolate or waffles, it's impossible to overindulge on anything Belgian), a special fashion film will screen at the theater, along with footage from old Margiela shows.
The private screening and pop-up shop will run at Le Beverley Adult Cinema, at 14 rue de la Ville Neuve in Paris, from 12 to 9 PM on March 4 and 5. Get in on it while you can.
0 Comment