Fashion loves the '90s. Seriously. Have you seen the runways lately? A little Margiela inspo here, some Helmut Lang references there…it's inescapable. But why own redux styles when you can have the real thing? Enter #FASHIONPORN, a new pop-up from Byronesque, hosted in collaboration with Opening Ceremony. Open at 35 Howard Street through July 23, the vintage event brings fashion fans all the '90s sartorial goodness, like wares from Helmut Lang, Balenciaga (by Nicolas Ghesquière), and more, that haunts your wet dreams.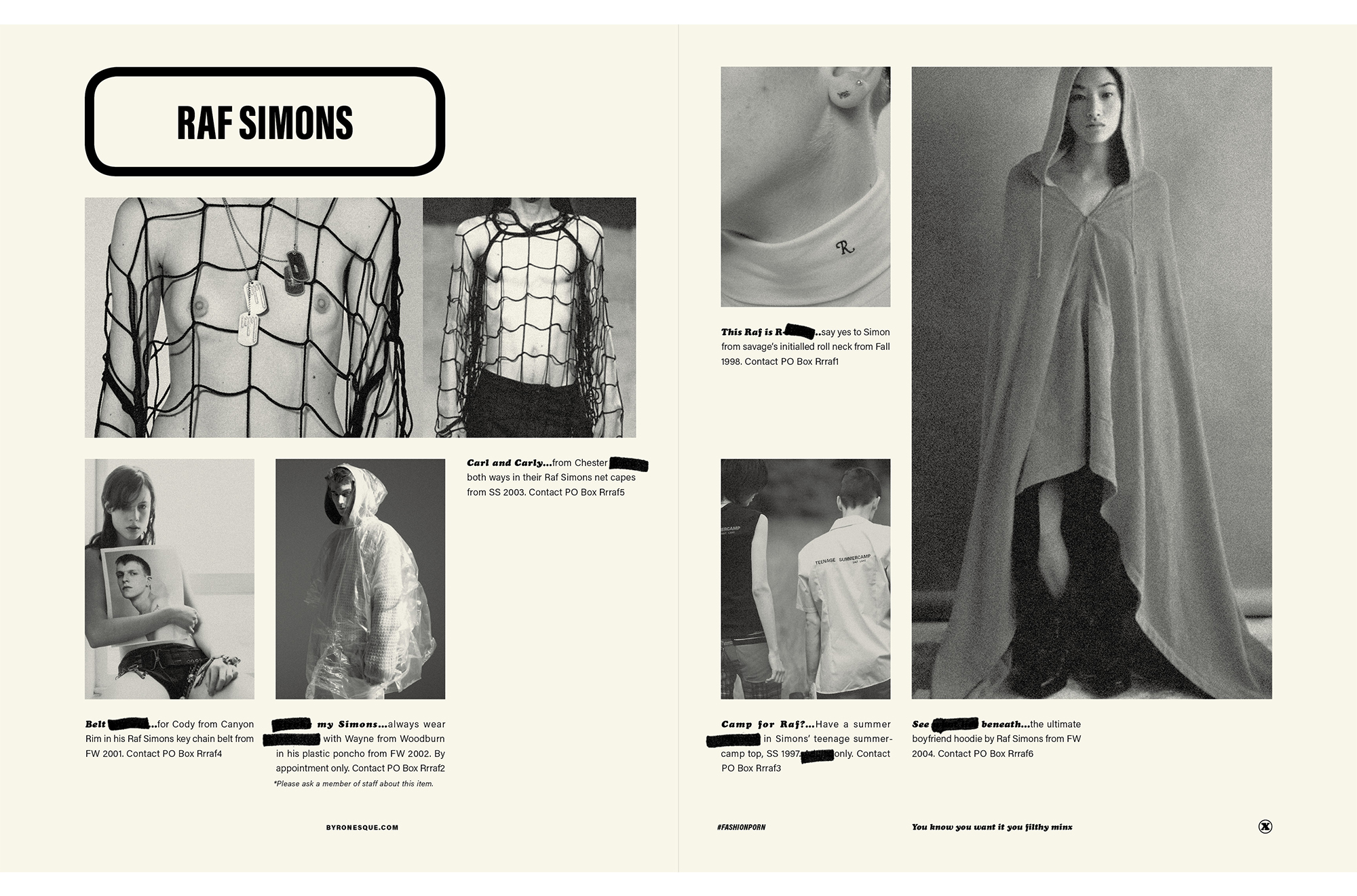 Photo: Courtesy of Byronesque
"It's a myth that these collections were big sellers at the time," said Gill Linton, Byronesque founder, CEO, and editor-in-chief. "It's only looking back now that people are starting to appreciate what these designers did, and how important their contribution to fashion was and still is. It was also the last time that fashion was really creative before the lawyers took charge," Linton continued of the era. "[These '90s styles] have reemerged because fashion is boring. Boring clothes at boring shows. I'm exaggerating to make the point—of course there are amazing exceptions and we are starting to see things change, mostly in London and Paris, definitely not in NYC. But broadly, people are looking back out of nostalgia and also for inspiration. These pieces sell because it's great design that can't be dated, still more creative than ever, and [these collections] have more meaning and integrity than most."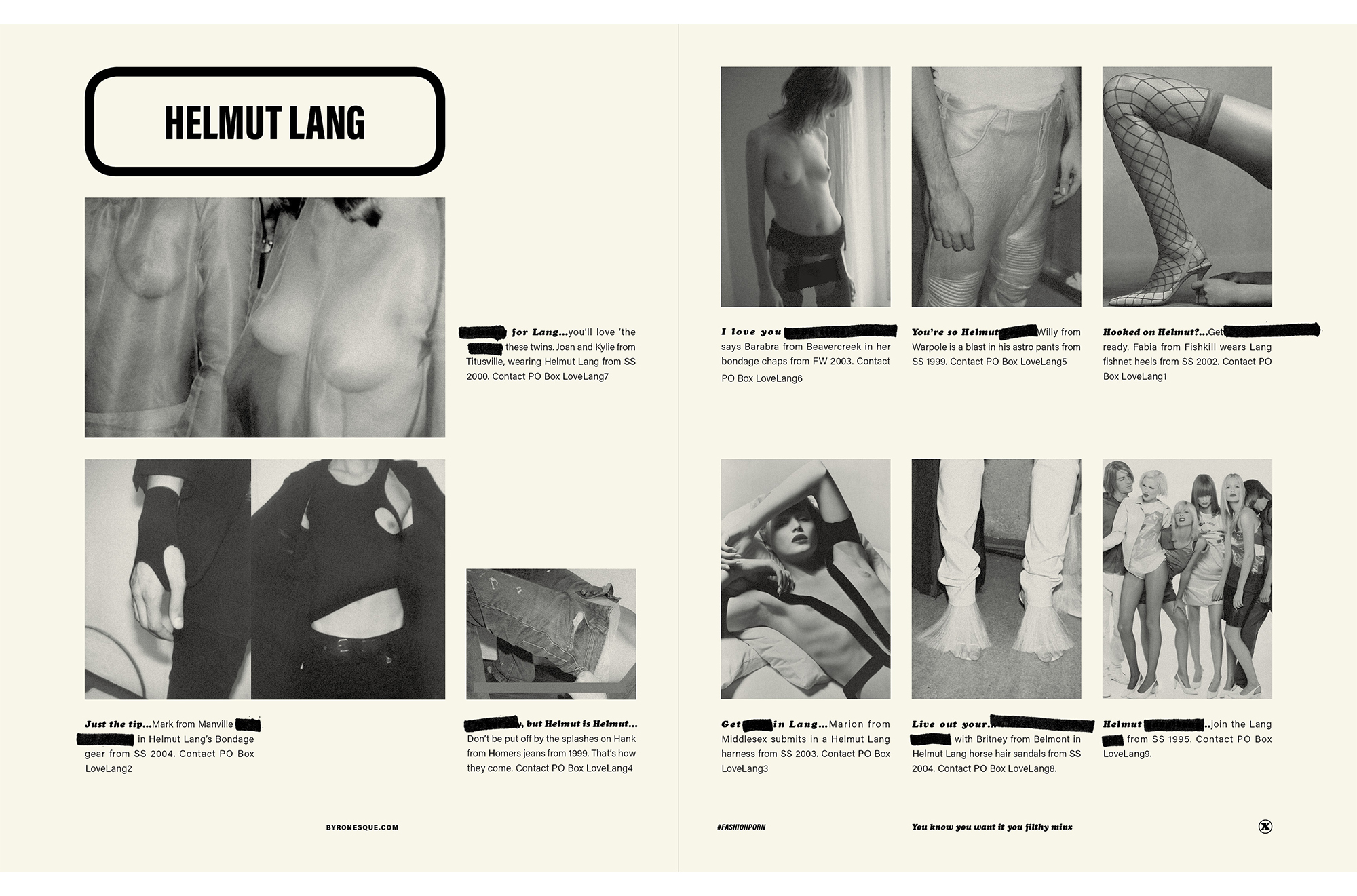 Photo: Courtesy of Byronesque
Linton noted that the pop-up's collection of Margiela—which is guarded in a secret back room on the third floor—is Byronesque's best yet, even better than what was offered at the vintage seller's recent Paris fashion week pop-up, which was raided by pretty much every designer, stylist, and editor in the biz. "Basically, if Mark Borthwick shot it, we have it. No fillers. All greatest hits." Also up for sale are wares by Vexed Generation, a brand that Linton describes as the Helmut Lang of London in the '90s. "People don't realize how significant they were in fashion culture and what their influence has been, and still is. They haven't been available for 20 years and we're honored to bring back their archives for the first time. Their designs and what they stood for are more relevant than ever. The infamous ninja hoods and bags, for example, are epic, and I believe will become the uniform for the vexed generation again."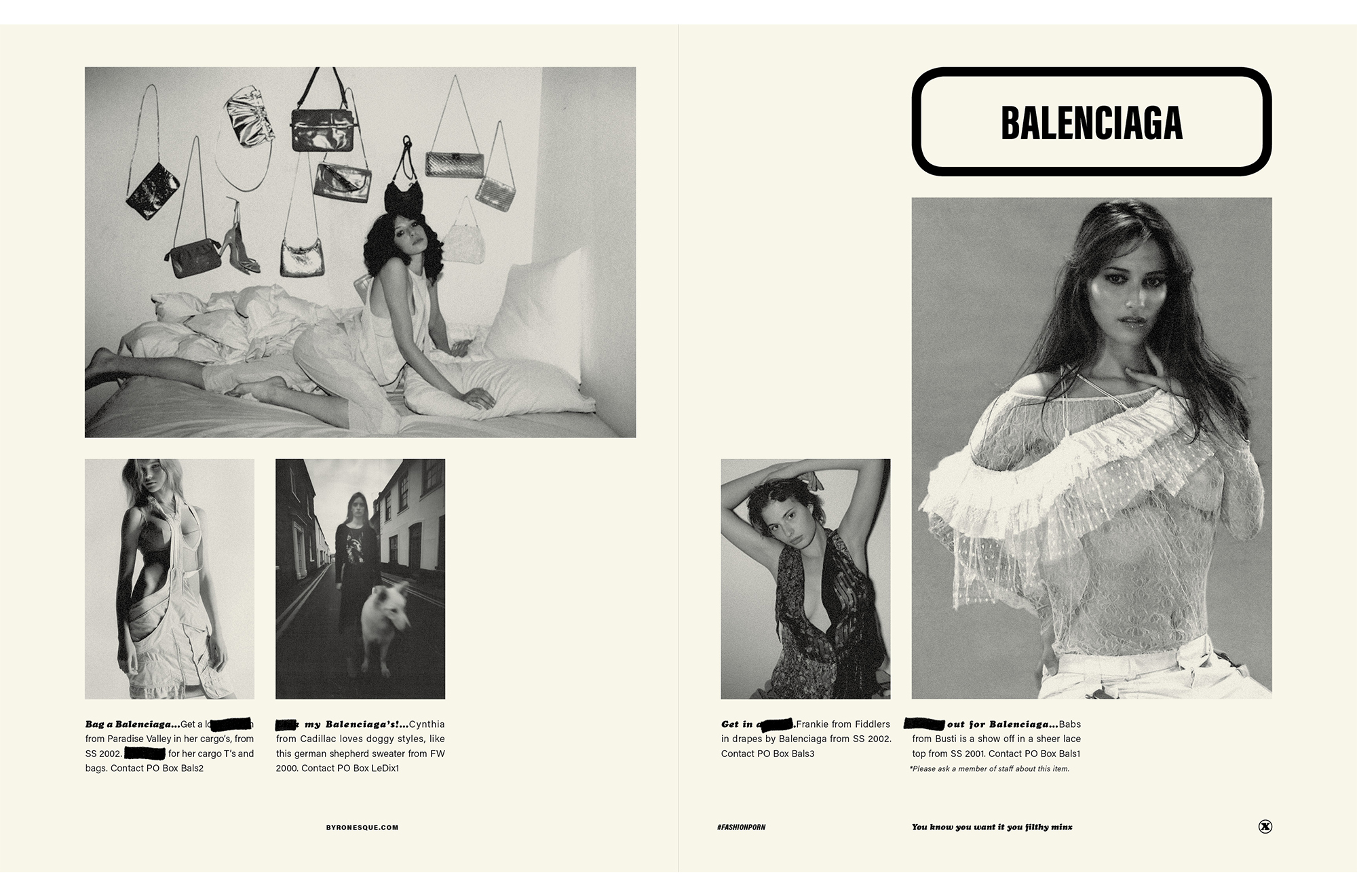 Photo: Courtesy of Byronesque
Being the crème de la crème of vintage purveyors, Byronesque isn't just hosting the pop-up. It's also bringing fashion obsessives a 360 look at the relevance of these '90s collections, printing a magazine—or manifesto, if you will—that features racy "fashion porn" spreads with some of the best merch, as well as words by fashion critic Alexander Fury.
We know this article's been kind of a tease—at this point, you're probably on the edge. All the more reason to run over to 35 Howard Street STAT. Seriously—these rare '90s finds won't be around for long. And once they're gone, they're gone.
0 Comment