If you look closely, you'll see that Pierre Hardy's ultra-modern line of shoes is often rooted in a retro mood. A look back to the past informs his present. Case in point: his Monolithe pump from a few seasons ago, which referenced the sci-fi film 2001: A Space Odyssey. Flash forward to Hardy's current Fall 2017 collection called "Replicante," which is a nod to Blade Runner, a new classic that shows how some humans are not so human after all.
"Ridley Scott proposes two kinds of women," explained Hardy his Paris showroom tucked away behind the Église Saint-Sulpice. "This is how to build a woman—starting with the shoes." He was almost apologetic for suggesting that women only fall into two categories. But in terms of design dichotomy, this dichotomy made sense.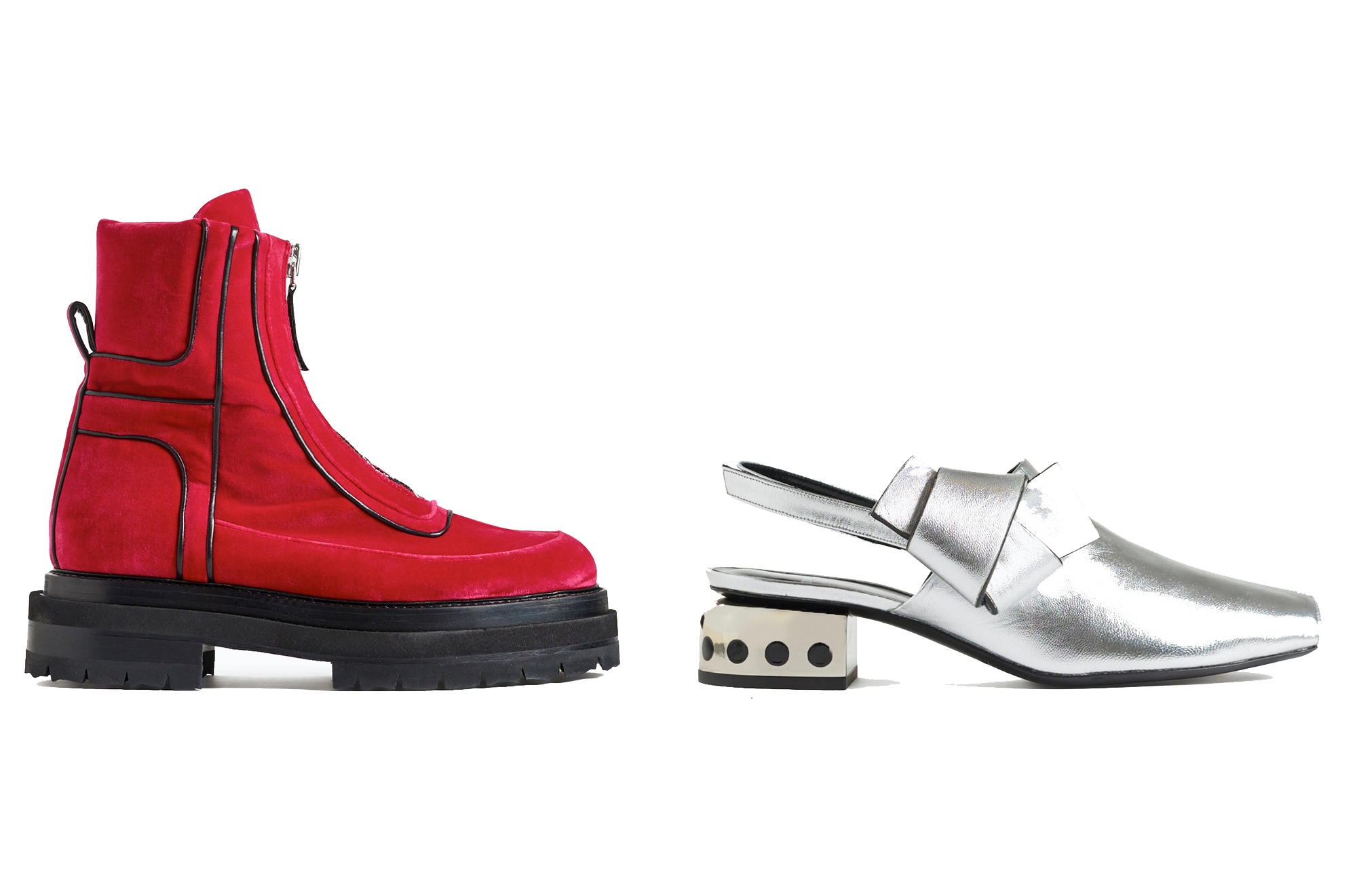 Photos: Courtesy of Pierre Hardy
"Rachel's look is a very glamorous-movie-star-from-the-'40s, and Pris is more punk, acrobatic, and physical. It's a double game—you are not sure what you are seeing, a machine or a woman," said Hardy. "Same for shoes: Is it a sandal or a boot? Is it new or is it old?"
The designer's new interpretation of femininity came in the form of a group of chunky, heeled sandals called "Lunar," which featured origami-style bows (a nod to the street scenes in the film) in rich red velvet or slick silver leather with a studded heel. Each version produced a very different effect. Hardy reimagined the classic femme fatale black pump. His version comes in black velvet with a large pink buckle—plus an extra pointy-toe and thick heel.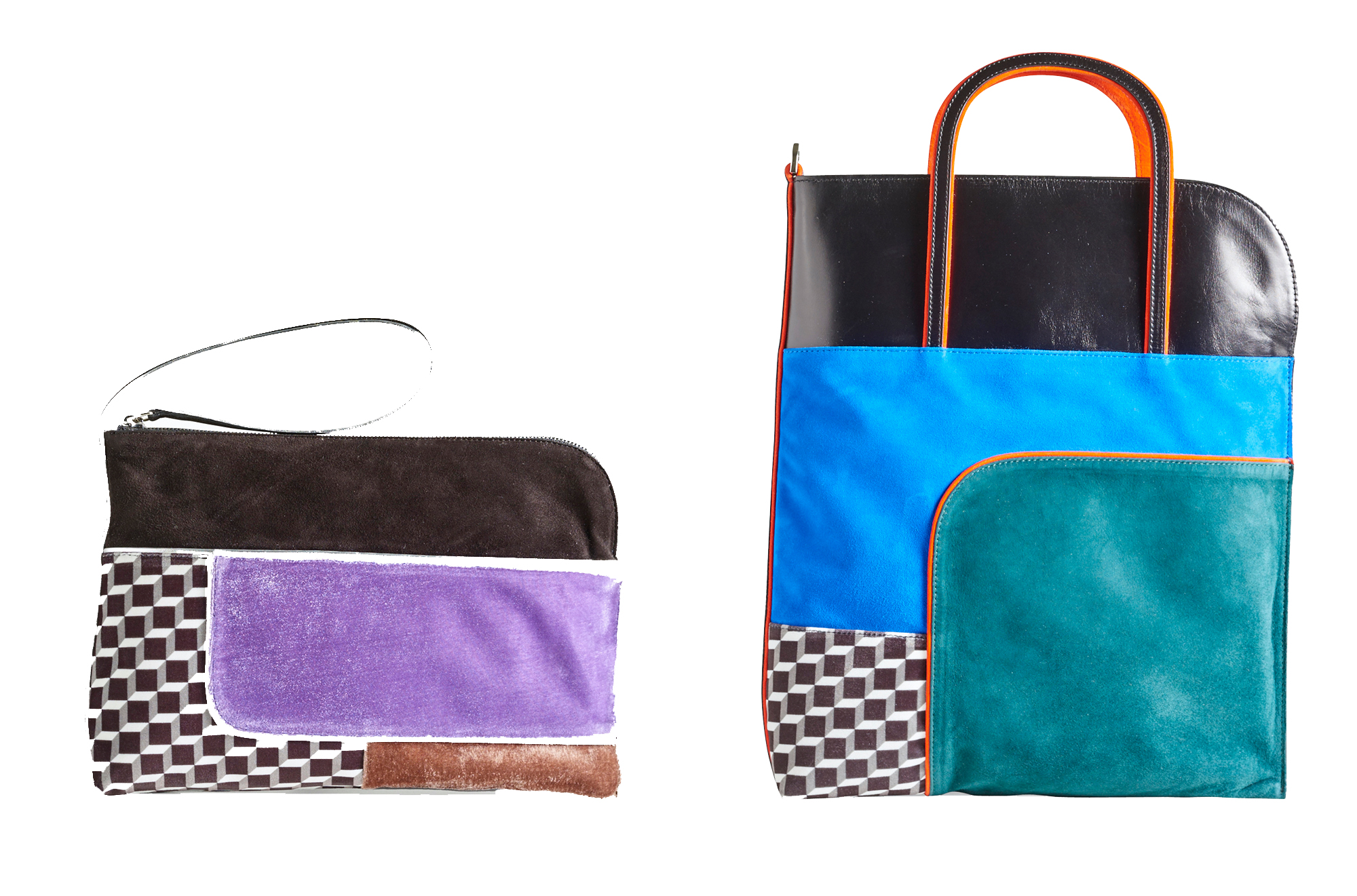 Photos: Courtesy of Pierre Hardy
For the more streetwise and gender fluid Pris side, which he called "Machina," Hardy dished up his signature Pantone-worthy color combos with a group of skintight boots and pumps. Fashioned in richly colored suedes, they ranged from ankle boot-shoe combos to knee-high boots with a groovy, Art-Deco-meets-'70s patchwork pattern. A teal blue colorway accented with red and mustard yellow had suggested superheroes in a cool way.
To show it off and give the collection context, Hardy worked with a young set designer to create a lab-like setting complete with fluorescent lights, illuminated screens displaying mechanical dials with photos of body parts ticking away alongside waving Chinese kitties. Sounds random, but it was totally cool, just like Hardy, who remains the real deal.
0 Comment