Prada's Fall 2017 runway show—and its corresponding theme—has proven to have some serious legs. The set, titled "A City of Women" and created in collaboration with the design firm AMO, resembled a series of bedrooms decorated with 1960s-style film posters. Since the show, Prada has released a campaign of the same name (for Fall 2017, naturally), as well a commercial that features director Pedro Almodóvar wandering around the set after hours. But now, those background posters are getting their due.

Per AnOther, today sees the release of Prada Poster Girl, a capsule collection of t-shirts and sweaters that feature the artwork of illustrator Robert McGinnis, the man behind the iconic Breakfast at Tiffany's movie poster. The pieces are printed with the posters from the show's set for pulp films like Velvet Knife and Some Like It Cool, which made quite a splash on Instagram.
At the time of the show, AMO explained that the set spoke to "the role of the contemporary woman at both the domestic and public scale," but out of the context of the fashion show environment—which prompted a lot of explanation from the design firm and from Miuccia Prada herself—one has to wonder if the exploration of women is getting lost in translation. Especially when a logo is involved.
As of late, many designers have been trying to align the brands they work for with their political beliefs (such as Public School's "Make America New York" hats from Fall 2017). At the moment, fashion seems to be most vocal about feminism—particularly among Italians. In addition to Prada, last Milan fashion week featured political runway moments from Versace and Missoni. And one might have to credit Maria Grazia Chiuri kicking things off with her "We Should All Be Feminists" t-shirt for Dior last year. While all nice gestures, many of these moments were met with skepticism (or perhaps cynicism) from the press: Do you really mean it, or are you just trying to sell us something?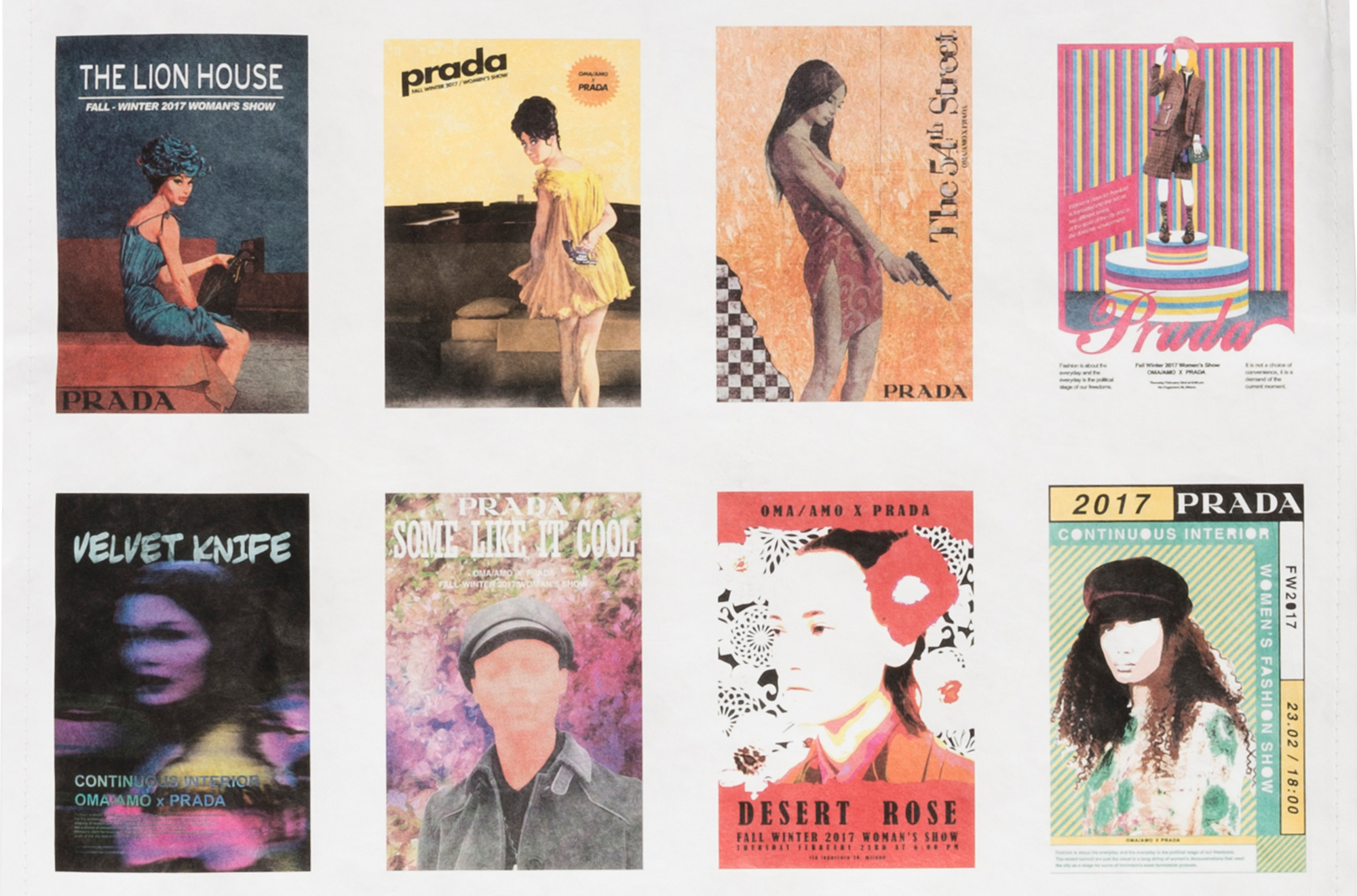 Photo: Courtesy of Prada
Designers can have the best intentions, but because fashion is inherently a commercial enterprise—everything is a product—it is difficult to put forth a message that isn't also a commodity. This is arguably even more difficult when the message has anything to do with feminism, as fashion is seen as one of the most anti-feminist industries around. Of course, fashion, with its ultra-captive audience, is a fantastic place for political discussion, and many designers have successfully used their craft to comment on political movements or provoke social change, but in this day and age, the line between pure artistic message and opportunist gimmick (like, say, a slogan tee) is very blurry.

Look, we're not going to solve this overnight, because feminism, capitalism, and how they interact with each other and society at large is fucking complicated, and requires a nuanced conversation. And in a way, so do the Prada Poster Girl shirts.
Yes, to the uninformed the exploration of women is kind of lost, but that doesn't mean these shirts are without meaning. Unlike a clear phrase like "We Should All Be Feminists," the Poster Girl tees are open to interpretation. Is the busty woman with a gun empowered, or exploited? Who are those women with the partially obstructed faces? What's their story? To be a woman in the world is to both project an identity, and to be projected upon. Much like Vivienne Westwood's tits tee, Prada's Poster Girl shirts say just as much about the viewer as they do about the wearer. Funny how fashion can spark that kind of engagement, isn't it? And given Mrs. Prada's cerebral tendencies, we have a feeling she knew exactly what she was doing—or what kind of conversations she'd be sparking—with these t-shirts. After all, she's the ultimate Prada Poster Girl, is she not?
0 Comment