The women's march may have been the biggest demonstration in U.S. history, with more than four million participants across 600 cities. Amid the mass crowds and protest signs, there was a sea of pussy hats, the accessory millions claimed as a symbol of unity and the fight for women's rights.
Now, a pussy hat has been acquired by Victoria & Albert Museum in London as part of its Rapid Response Collecting gallery, joining contemporary social and political iconography such as a refugee flag and burkinis.
"This modest pink hat is a material thing which, through its design, enables us to raise questions about our current political and social circumstance," Corinna Gardner, acting keeper of the museum's design architecture and digital department, said in a statement.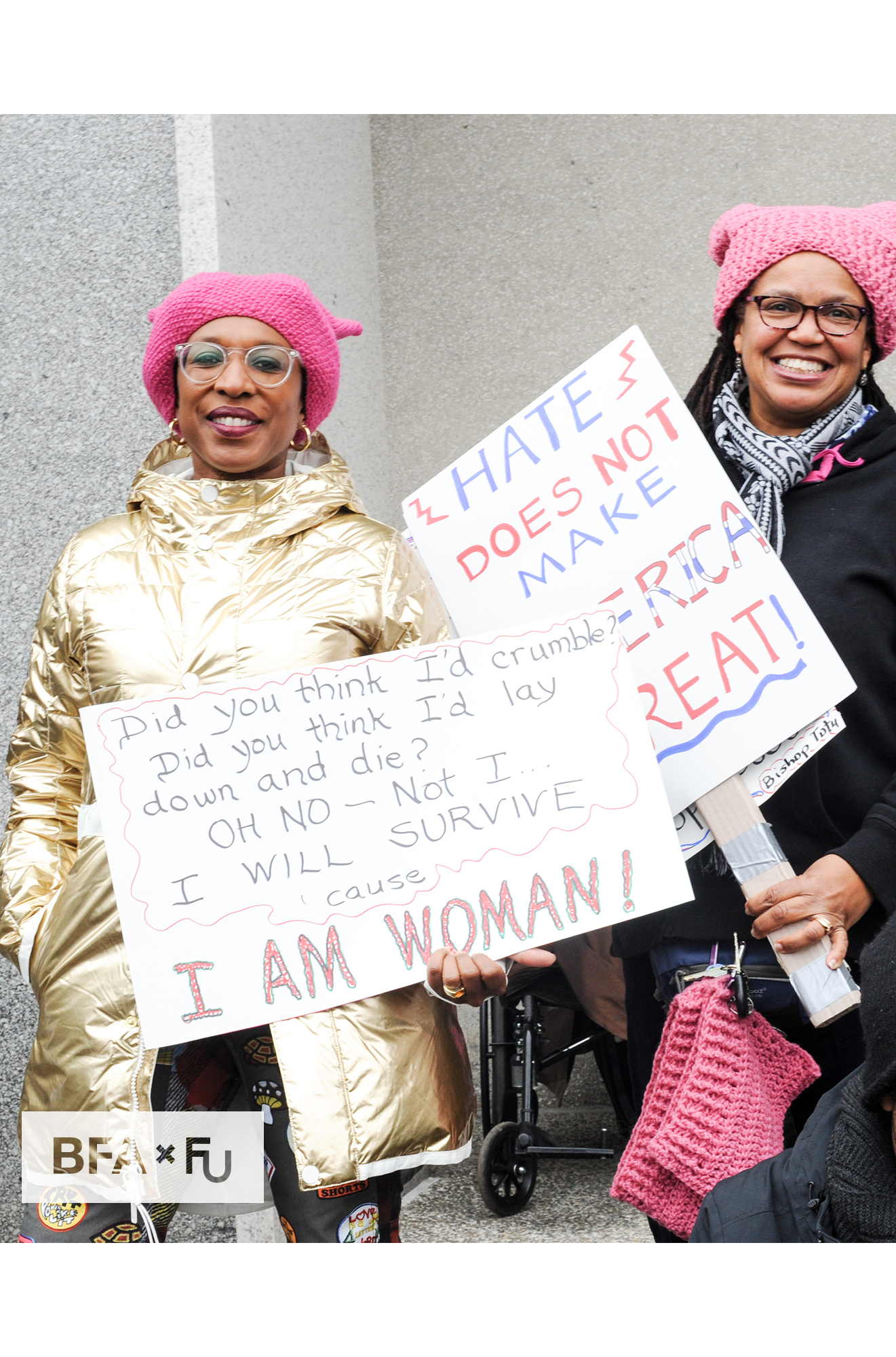 Photo: BFA.com. View more at BFA.com.
The pussy hat featured in the museum was knitted by Jayna Zweiman, co-founder of The Pussyhat Project, an activist group that called upon women to use the hat as a symbol of resistance against the Trump administration. As we all (grossly) remember, last October, the Washington Post published a video of Trump bragging about how his celebrity status enabled him to "grab them by the pussy." The hashtag #PussyGrabsBack then went viral, ultimately resulting in the pussy hat, worn by millions of women on January 21.
That's not to say the pink knitted hat hasn't received any backlash. One Washington Post columnist called upon marchers to look further than the pink and focus on the issues at hand, such as the possible defunding of Planned Parenthood and unequal pay. Meanwhile, a writer for Mic argued that genital-based feminism at the women's march isolated trans women and gender non-conformists.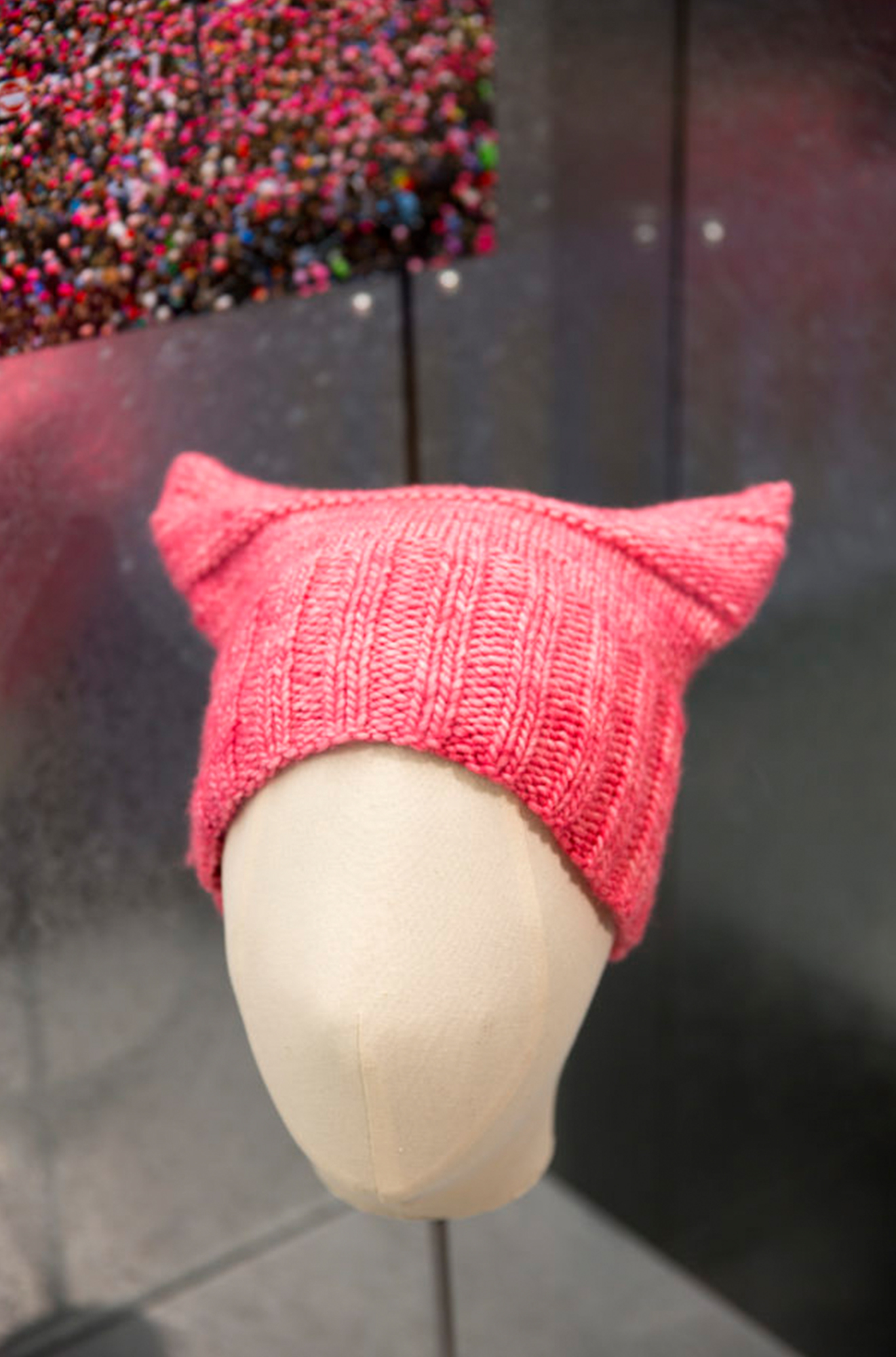 Photo: Courtesy of the Victoria and Albert Museum
Yet the pussy hat prevailed at marches around the world, even making it into the Fall 2017 Missoni show. More recently, they were on full display during the International Women's Day strike yesterday, when women took to the streets again to show what a day without a woman would be like.
Museums around the world are also collecting protest signs to include in their collections. The Smithsonian's National Museum of American History assigned curators to gather signs from the march, while other institutions such as the Kansas Museum of History, Royal Alberta Museum in Canada, and Bishopsgate Institute in London used social media to promote their search for pins, buttons, signs, flags, and other protest materials.
0 Comment