Like any designer creating his first collection for a new brand, Raf Simons looked to the archives for inspiration. But Raf Simons is no ordinary designer. And his clever references to Calvin Klein's past suggested a bright new future for the all-American label.
CK started the whole designer denim craze back in the '80s. Instead of stamping the back pockets of jeans with the new brand logo here, Simons created a decorative patches featuring the silhouette of Brooke Shields from her iconic "Nothing Comes Between Me and My Calvins" campaign. Now that is meta.
Better yet: Shields was there to witness it all. The model-actress reportedly gasped and doubled over in her front row seat when she saw her image re-immortalized in the crisp denim looks towards the end of the show.
The collection was scattered with cheeky details like that throughout, but they never felt overwrought or "extra," especially in conjunction with the clean lines and minimalist, unisex aesthetic that fittingly pervaded this season.
Those Brooke Shields patches exemplified the kind of old-new balance Simons has skillfully struck thus far at Calvin. It's also evident in his first billboard ads juxtaposing a flat shot of signature CK briefs with a breathtaking look from his newly minted made-to-measure—or By Appointment—range.
Safe to say, Simons didn't disappoint with his first outing for Calvin.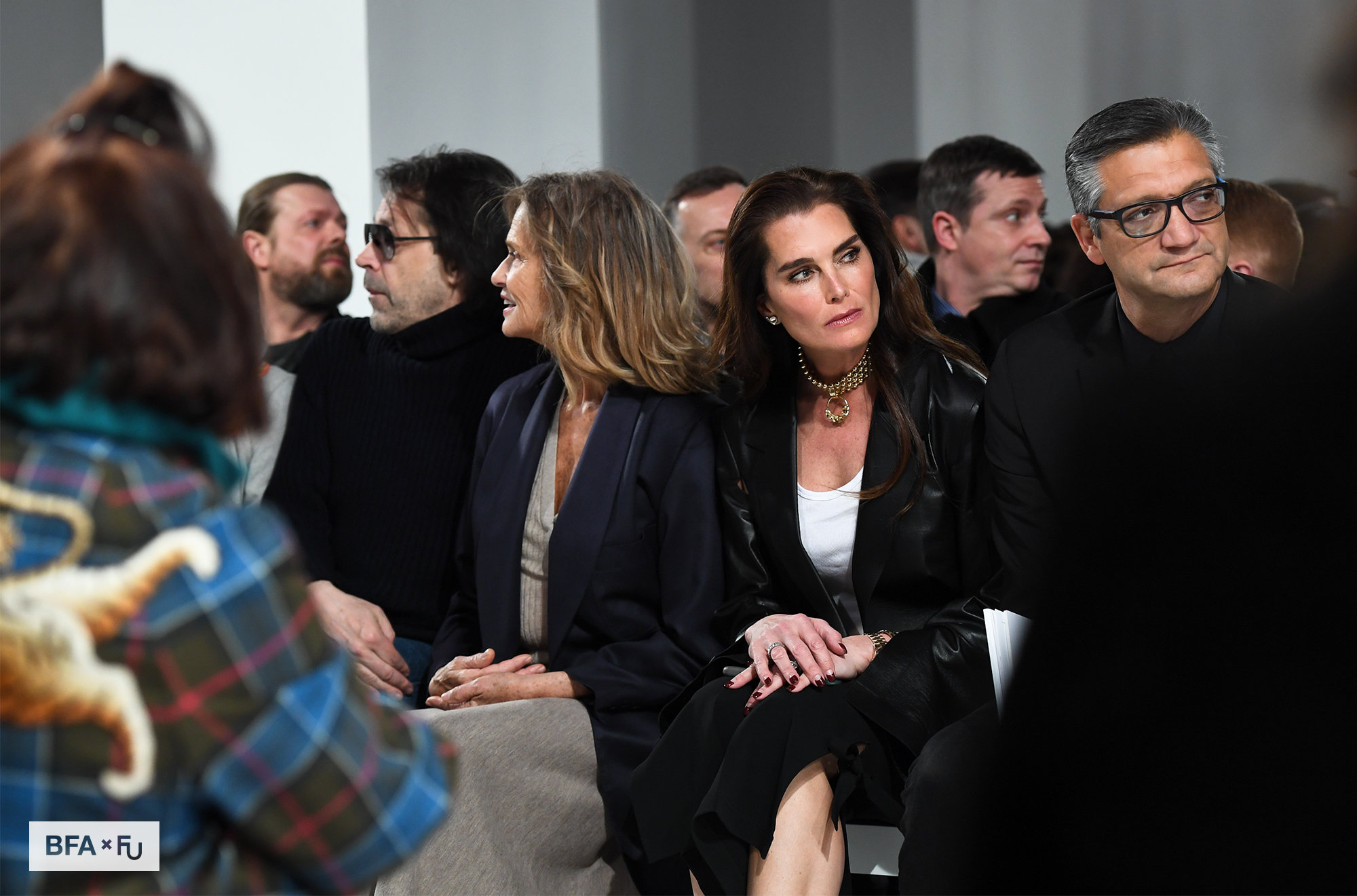 Brooke Shields at the Calvin Klein show
Photo: BFA.com. View more at BFA.com.
0 Comment