Roger Vivier creative director Bruno Frisoni and partner Hervé Van der Straeten have been renovating their new home in Paris for the last few years. Considering Van der Straeten is also a designer of jewelry and furniture, the duo is like creative TNT. "It's a long time I've been thinking about décor. It's all about the surface," said Frisoni. So it stands to figure the design elements of both home and accessories came together for his Fall 2017 collection.

But the inspiration didn't stop there. Frisoni was also mesmerized by an image of Penelope Tree in a David Bailey movie about Cecil Beaton. In the film, Tree is wearing a midi-length skirt, nipped waist copped jacket with puffy sleeves, and mod boots with short chunky heels and ankle-grasping uppers. The latter formed the basis of the designers' statement silhouette for the collection, a concept carried forth from Spring. For evening, the boot was updated in satin and crystal-embellished heels and buckles.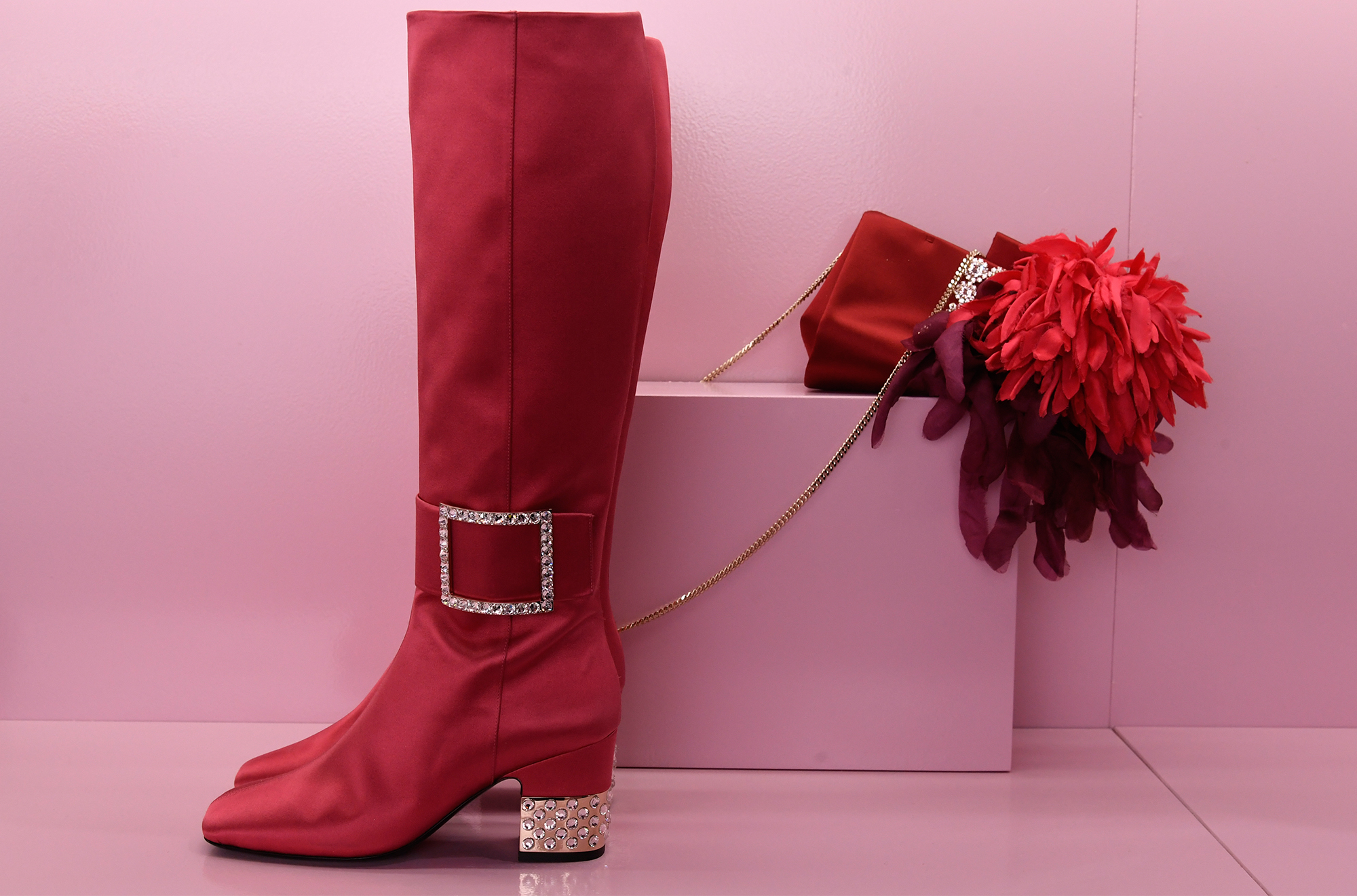 Photo: Courtesy of Roger Vivier
But back to the interiors. Bold, graphic stripes reminiscent of wall coverings or carpets came in black and white, tone-on-tone, and an irresistible suede rainbow combo that dominated the day styles and gave them a rock edge.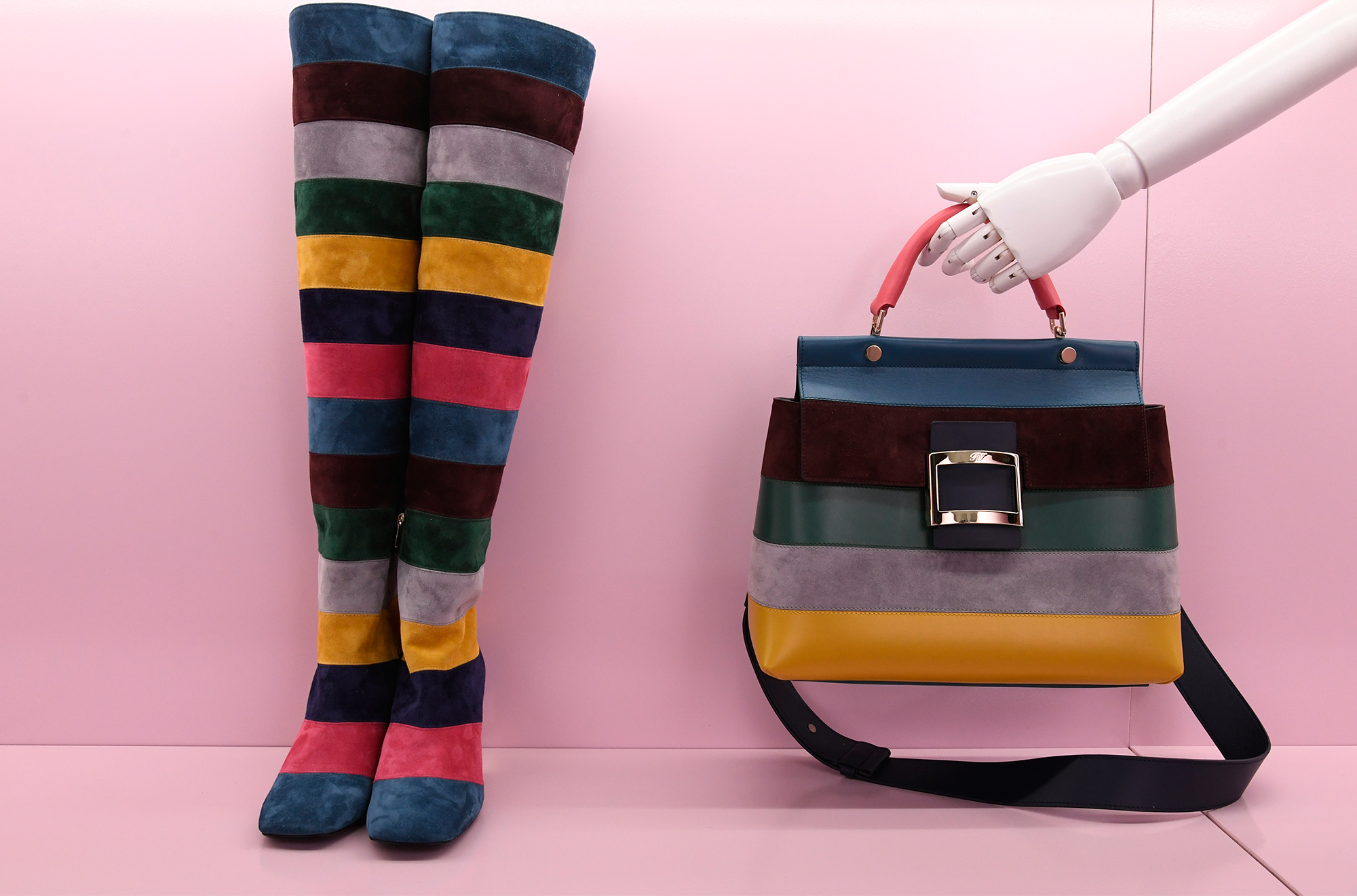 Photo: Courtesy of Roger Vivier
Nineteenth century ottoman fabrics became the "Ottowoman" in a group of richly folkloric styles, especially fabulous when paired with fur trim, like on a mule and "Pilgrim" bag.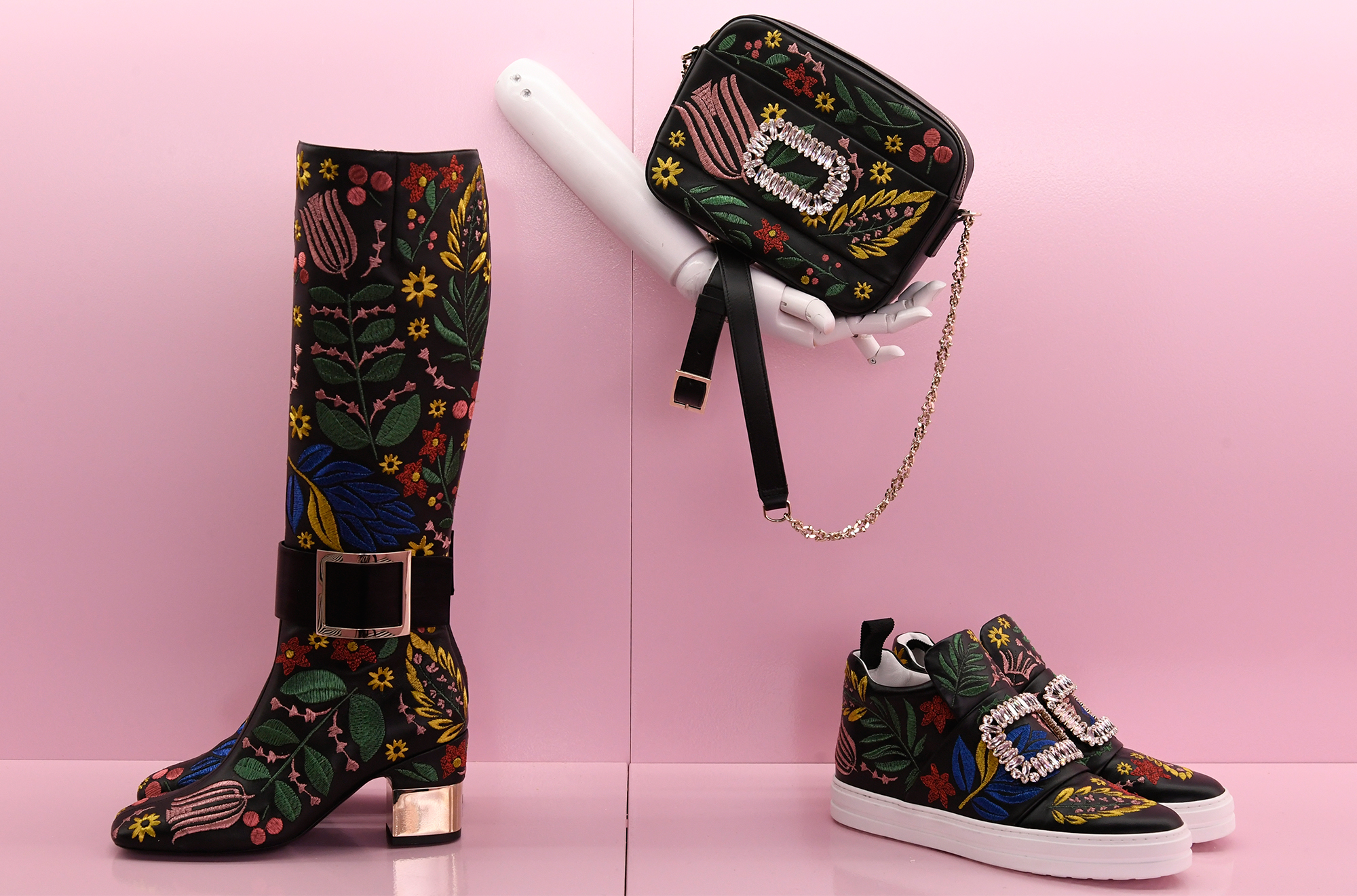 Photo: Courtesy of Roger Vivier
For evening, the interior went Art-Deco. There was a star pattern inspired by ceiling art on deep navy-slash-teal velvet mules, and—a classic Frisoni touch—a D'orsay pump with an exaggerated bow. Another awe-inspiring style actually looked to an archival Dior boot with embroidery in a V-shape up the front. This translated to oh-so-delicate pink feathers on grey satin boots and slides.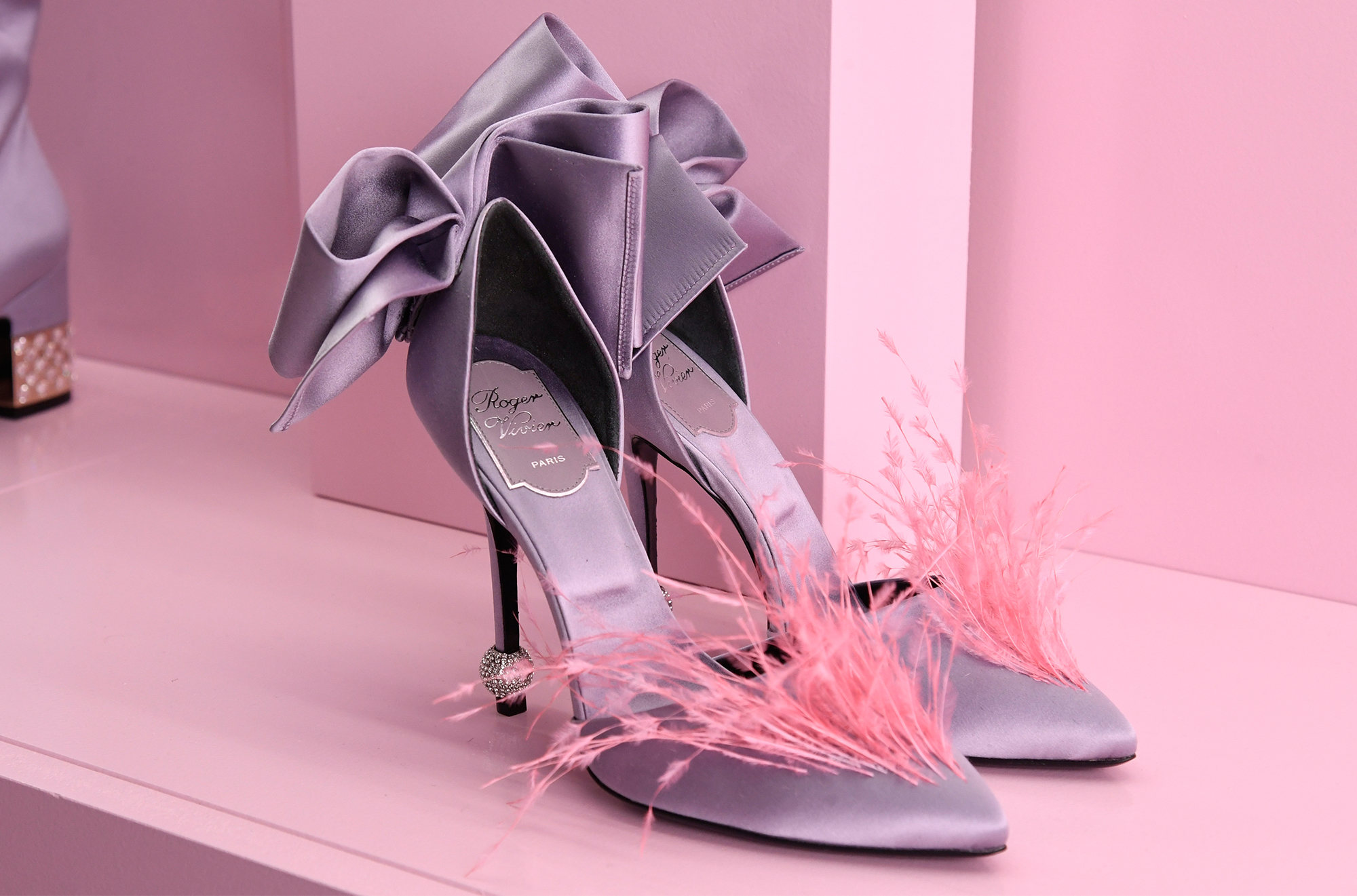 Photo: Courtesy of Roger Vivier
Guests arriving in the Espace Cambon were greeted by a gigantic multi-screen projection of a Jean-Paul Goude film called All Singing, All Dancing that featured retro film clips paired with multitudes of dancing shoes and singing clutches. All in all, the presentation gave viewers plenty to sing and post about on a dreary Paris day.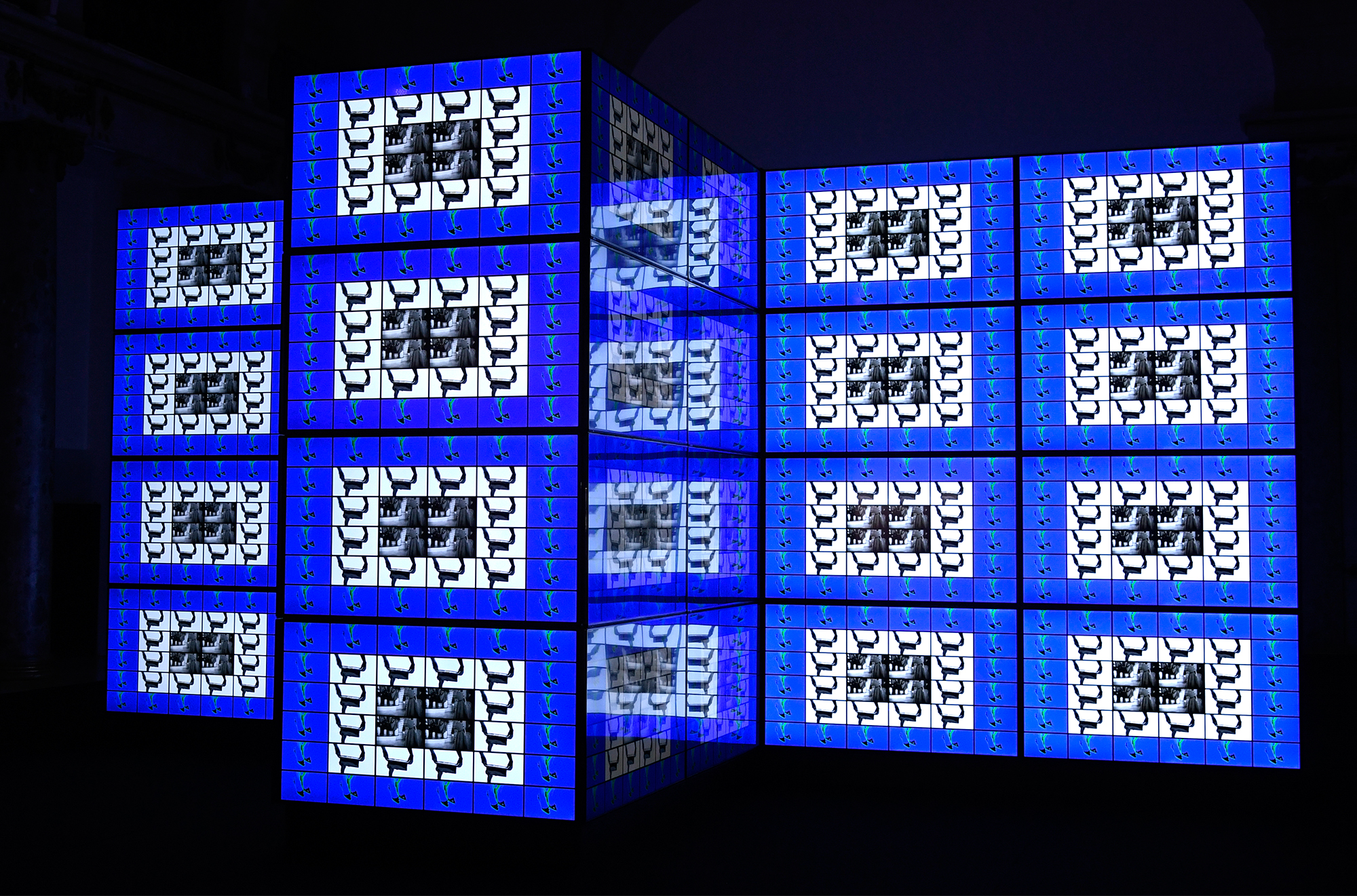 Jean-Paule Goude installation
Photo: Courtesy of Roger Vivier
0 Comment